i wanted to rhyme in my title by using the word "hump," but i just could not bring myself to refer to wednesday as "hump day." i just can't do it! not even for the sake of rhyming. i know. that's how much i can't stand the term.
i do have a lot of random things going on in my brain and thought today was suitable to spew everything into one post.  sure, it may end up being long, but that's why you keep coming back, right? because you like my rambles, right? sure, ok, i will keep telling myself that. good talk!
#1. winners!
first up, i need to announce the second batch of move more in may winners!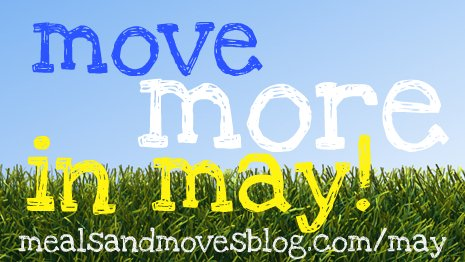 the prize for this trimester (may 11-20) is a pair of nunaturals liquid stevia in orange and lemon. speaking of lemon, my lemon blueberry protein scone recipe will be up tomorrow! patience, friends. the four winners of the nunaturals are:
congrats, winners! the prize for entries from may 21-31 will be a contigo thermos (two winners!) and i will also pick one winner from ALL the entries for the whole month to receive a $50 lulu gift card. and no, i can't win my own giveaway, dang it… (plus, i am providing the card with my own money, so that wouldn't make sense.)
#2. pants.
i bought these purple pants from my habit in two sizes, with intentions to send back the size that did not fit. but, whoops, missed the return window! so now i have a pair of size 27 purple jeans that are SO cute and need a home.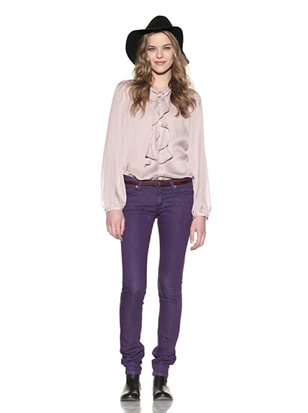 (source: myhabit.com)
that's a horrible outfit paired with them there (in my opinion) but you can see kristen stewart wearing them here and they're super cute. i did have to get them hemmed, i am a shortie! anyway, if anyone wants them, they're $58 (regularly $155) and i will ship them for free. just leave a comment. word.
#3. fat check.
marshall wants to get his body composition tested and asked if i'd go with him. i have done this several times before—mostly during my body for life challenge because i was looking to gain muscle and not focus on my overall weight. however, i haven't been to the bodpod since march of 2010! it's been awhile. i agreed to go with marshall because that's what wives are for.
at first i was hesitant about getting my body fat checked because i DON'T know how much i weigh (nor do i care) and i don't want KNOWING that number to MAKE me care. however, after a little bit of rational thought, i remembered that it's good to know your body composition and knowing how much i weigh in conjunction with knowing my body composition will actually be a positive thing. knowing this helps give you the bigger picture of overall physical health.  just look at kristen's body composition testing results from yesterday's post! while her overall weight didn't change drastically, her body composition sure did!
the amount of lean muscle a person possesses tells a lot about their overall health. the whole reason marshall wants to get his checked is to make sure he is within a healthy range, and this is something i admire. our appointment is for may 31st.. the day before my birthday! did i mention that marshall has to wear super tight, short shorts to get the testing done? well, yes, happy birthday to me!
for all you utahns who wonder, there is a bodpod up at the U and it's $25 for a test.
#4. drive.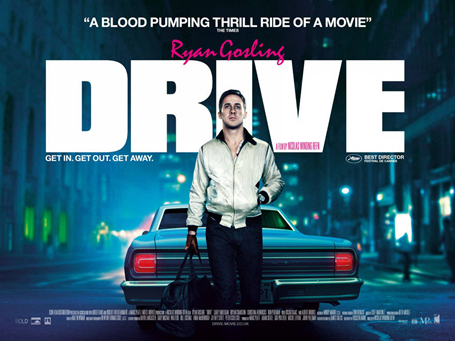 (source: forum.xcitefun.net)
we watched this movie last night and even though it was late and i was SO tired, i couldn't look away. i usually fall asleep during movies (no matter WHAT—i am a narco!) but this one kept my full attention (and i am paying for it today.. so sleepy!)
but anyway, this movie was awesome! have you seen it? i particularly liked the music in the movie and really want to get the soundtrack!
#5. sucked in to society6.
my iphone case has taken a beating and i am in the market for a new one. i KNEW that the second i searched "owl" on society6.com i would be doomed to a solid half hour of browsing and would be absolutely torn between various covers. i was right. here are a few of the prime candidates:
i love this one because i love coffee and owls—i actually have a print of this framed in my office (thanks, sister!)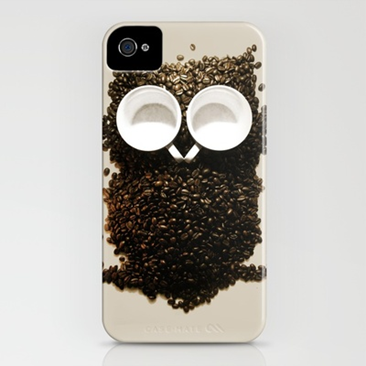 i love the abstractness of this one.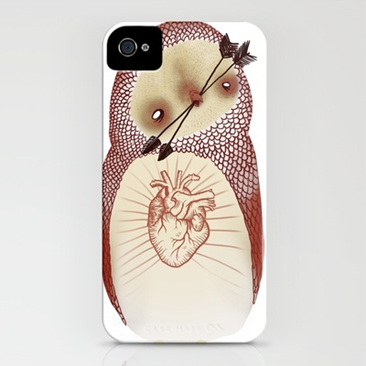 before i loved owls, i loved cats. this has both. it's cool.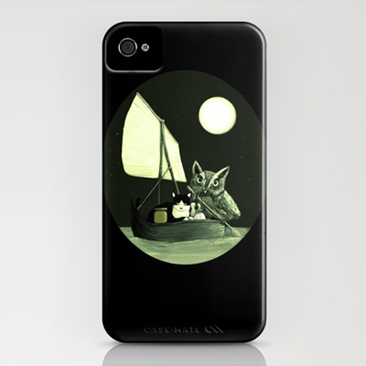 i can't pick!
two cases that had me laughing were these—i couldn't NOT share them, they're so strange:
"owlephant"—yep, a cross between an owl and an elephant.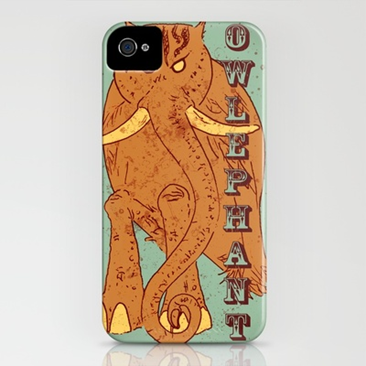 "owl fixie".. um, owls should not have legs. it looks..odd. but, HEY, it's cool if they ride fixies, right? because owls seem to be pretty hipster these days, and so are fixies, so they go hand in hand. he's even got the hipster messenger satchel.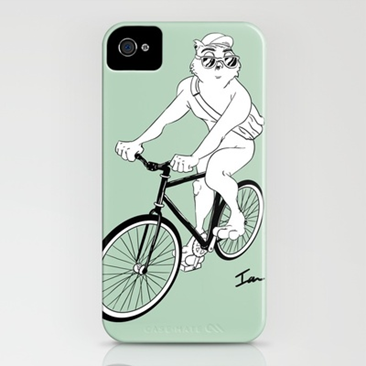 all images of phone cases taken from society6.com—SUCH a rad website for more than just iphone cases and it supports artists. they take an artist's work, put it on a case, tshirt, hoodie, canvas, or whatever.. and the artist benefits from it! so cool. check them out.
#7. exciting fitness & food stuff.
as you guys know, i am still working out at GPP and loving it! actually, kristen is meeting me tonight to do the 6:30 workout. it looks like a good one! i met with neil at GPP last night for over an hour to talk about fitness and health and—the exciting part—becoming a trainer. this would be something i'd like to be able to do in the future because i am overwhelmingly PASSIONATE about fitness. i am not interested in it to make money or change my profession to training people. in fact, i'd even be open to training people for free! i just am so passionate about this sort of thing and i want to know more.
i love blogging and feel like i have made a lot of connections with people through sharing my experiences with food, fitness, and overall health. i want to take that knowledge and apply it in life. i want to be able to help people better their overall health goals through the physical aspect.  i am going to work on learning everything i can about fitness and properly training people. of course, fitness and food go hand in hand! i firmly believe that if you are lacking in the food department then your fitness efforts are wasted. both are important, so i am going to be learning lots in the nutrition department, too. i haven't made a definite decision regarding when and where i will take nutrition classes, but i have decided that it's something i want to do.
yes, i love my day job and i am not going anywhere, but it's not giving me the satisfaction that i get from talking food & fitness with people. i am so passionate about this stuff (obviously—my blog is called meals & moves for a reason!) and i just want to know more so i can use my knowledge to help others. it will be a hobby—not a profession—and it's something i will enjoy and definitely grow from. i'm pretty excited about it all and just wanted to share my enthusiasm!
#8. help a reader open a gym!
one of my readers, natalie lurie, is on a mission! natalie and her husband are embarking on a journey to open a fitness center & they are attempting to raise the money they need. natalie told me that it has been a passion and a calling of theirs for 2 years and they are finally stepping out and taking a chance! (exciting!!) the link below will have more information about their plans. check it out! if it's something that you feel connected to in any way, natalie would be so appreciative if you would share it with others! even if you can't donate, spreading the word always helps. here's the link: http://firstdayfitness.com/
well, how about i leave it at eight? because eight is great! see, i knew i would figure out a way to get some rhyming in the post, after all. leave it to me, the nerdiest girl around.
Q~
if you could open ANY kind of business, what would it be? why? can't wait to hear your answers and read about your passions! <—that sounded sexy. it wasn't supposed to.
xo. janetha g.