hola!
happy mother's day to you and you and you. and to momma b.
guess what? i filmed a video! i am looking haggard in it and sound like a man. what can i say? i keep it real.
to recap (for those of you who opted not to watch 10 minutes of haggard me):
happy mother's day!
i've been sick–i sound like a man.
move more in may entries can't be your workout–it's for movement OUTSIDE of your workout.
the next blend retreat is in may 2013! location TBA and you do NOT have to be a blogger to come.
my guts still suck and i'm in pain right now. i will be getting some more tests done soon.
i start the fitmixer bootcamp tomorrow! i'm excited. i rambled about it a lot.
things from the video i told you i'd post:
i went out with friends last night to celebrate a few birthdays. it was a good time, but i remember why i don't go out. i am old and if i stay up past my bedtime, i tend to sleep past noon the next day.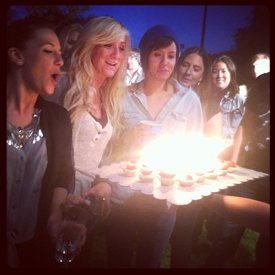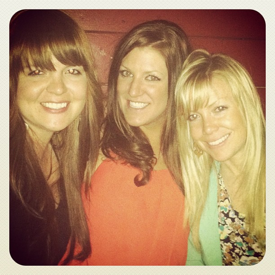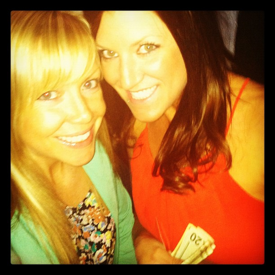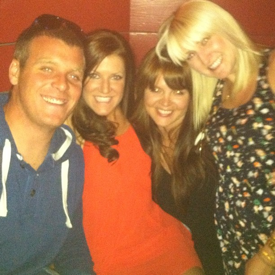 sorry to my instagram followers for the repeat photos.
it was a BEAUTIFUL day today, so marshall & i took the bike up to my parents' place.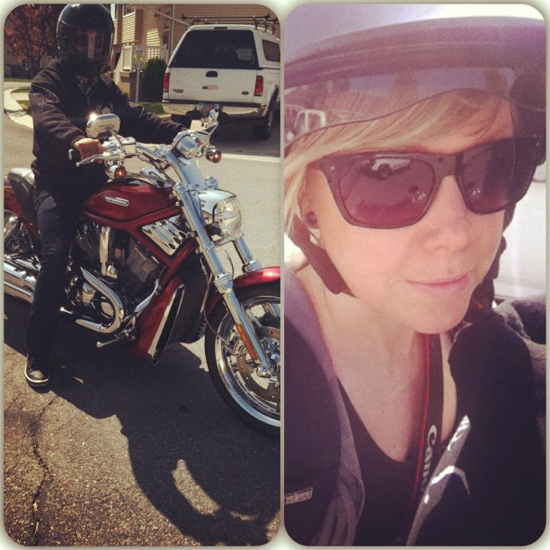 i packed my mom's present, 4 bags of baby potatoes, 2 pounds of fish, greek yogurt dill dip, and 2 bottles of salad dressing all in one backpack on my back! i had my camera slung around me, too. it wasn't bad at all. this makes me happy because now i see many trips to the farmers market this summer with a backpack and the motorcycle. it's so convenient! the only downside is the helmet hair…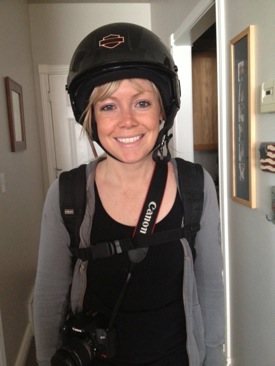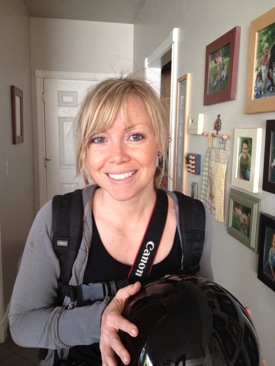 i threw the potatoes in the oven to roast right when we got to my parents'. they had to be in the oven for about 45 minutes, so that left plenty of free time to play a word game with my mom. we usually play boggle, but she recently snagged scribbage so we played a few rounds of that. it's a way fun game! and no, i didn't let her beat me. i know it's mother's day, but come on…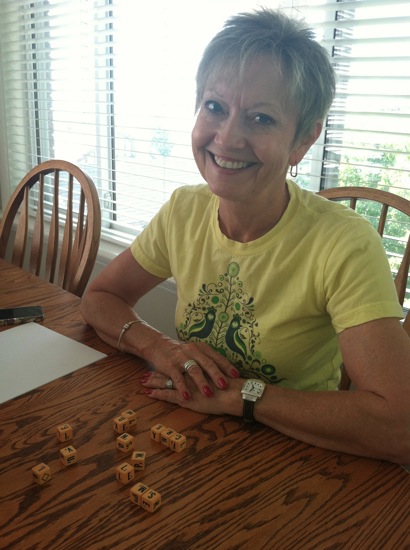 at least she looked beautiful as she lost.
the rest of the fam arrived and we finished dinner prep. there was green salad, the roasted potatoes, and grilled salmon, corvina, and steak.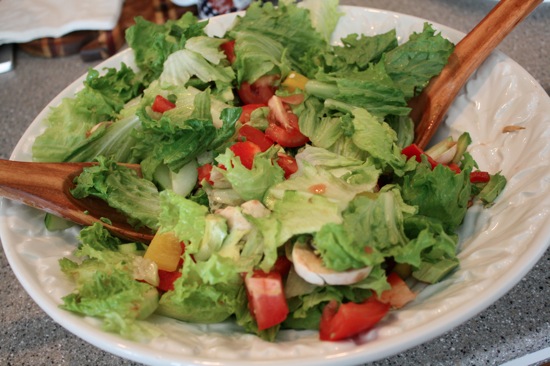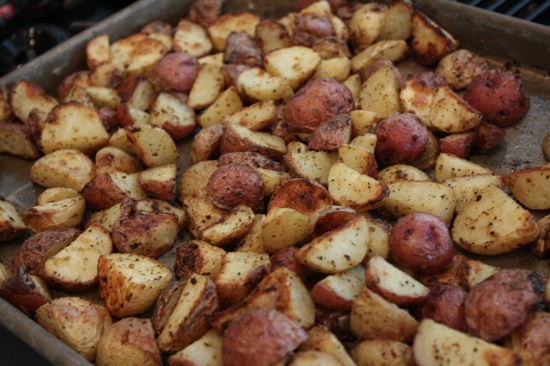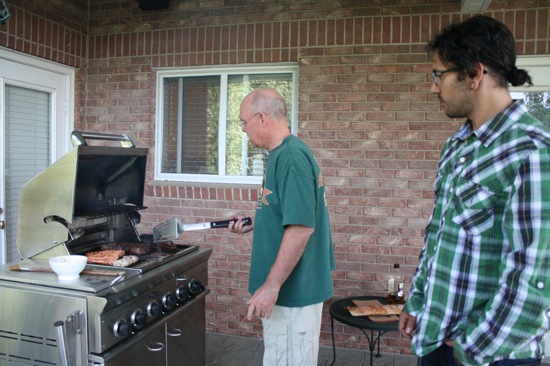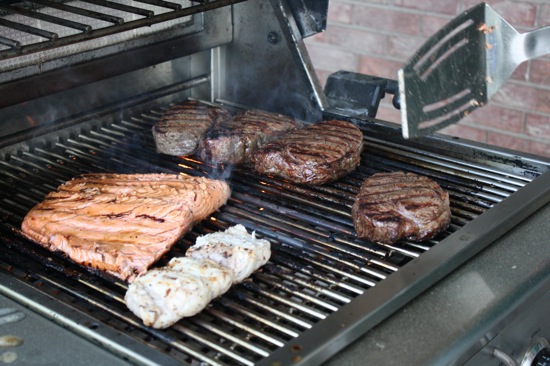 i couldn't decide between salmon and steak, so i went with a little of each!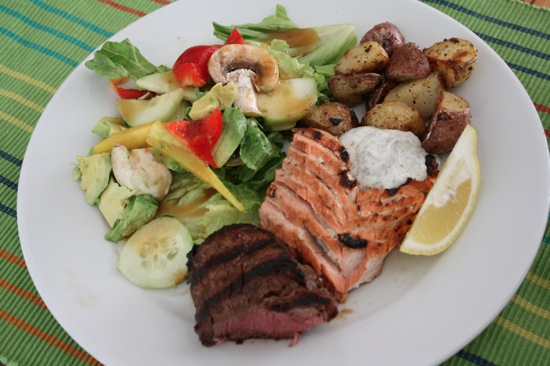 dessert is mandatory. one of our favorite desserts is my mom's strawberry shortcake–mainly because of the fresh whipped cream.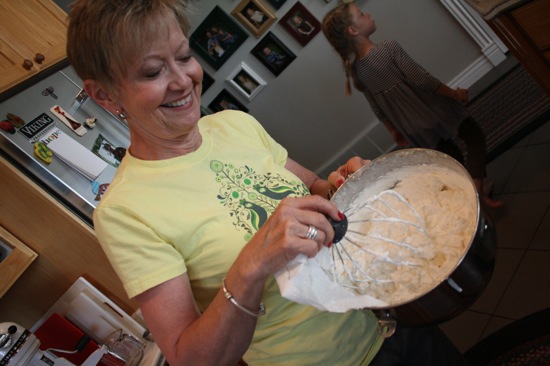 think she made enough?? this kills me.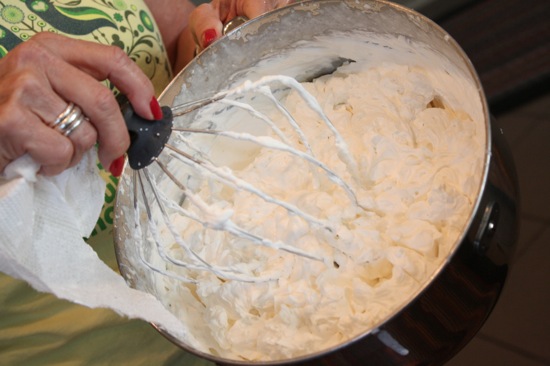 i know some people use biscuits for strawberry shortcake, but we have always had it with angel food cake. i love the stuff–so light and fluffy.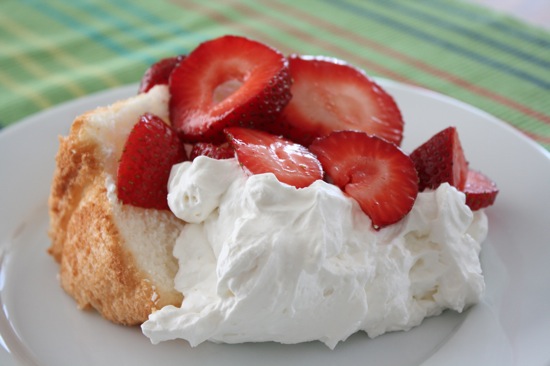 it was the perfect ending to a delicious meal.
as we were leaving, i asked marshall to snap a photo of me and my mom. we are both sick.. and both have issues blinking at the camera.. this is the best we got.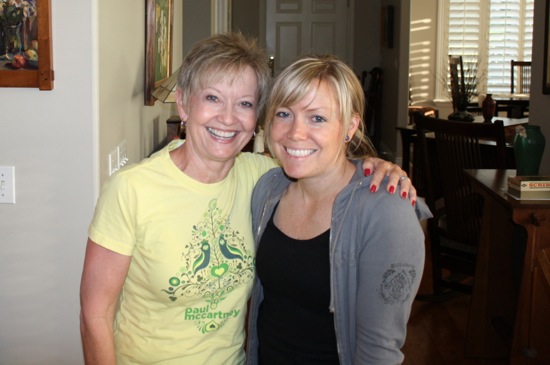 ha. love you so much, mom!
OH–one last thing before i go! chobani made an awesome mother's day collage and momma b & i were featured in it! so cool.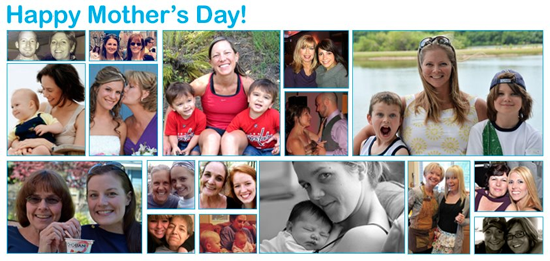 (source: facebook.com/chobanichampions)
did you spot us? thanks, chobani!
well, that's a wrap! sorry this post was kind of all over the place (as was my video)–it takes me a minute to get back into the groove of regular life and regular blog posting!
have a great monday. make sure you move more!
xo. janetha g.