sunday night already?! weekends zoom by way too quickly. 
my weekend has been packed with eating, shopping, working out, and showering. 
eating.
i failed on food photos this weekend, but marshall and i had brunch at a new-to-us spot yesterday called the other place. it's a greek & american restaurant in the heart of downtown SLC. they serve breakfast all day and their food is dirt cheap. i had a veggie scramble piled high with feta. i'd asked for egg whites and the waitress kind of laughed at me and told me they don't "do" egg whites. the scramble came with a choice of toast, english muffin, french toast, or a pancake. i went with an english muffin and it came out slathered in butter. i should have known it would after the reaction i got when i asked for egg whites. sometimes healthy eating falls by the wayside, and this was one of those times. i ate every buttery bite and it was fantastic. if you are a utah local, i highly suggest you check out the other place. make sure you order something with feta–it's some of the best i've ever tasted!
saturday night we had his and hers burgers on the grill. at 10 PM. we usually eat late, but last night it was really late! marshall had a bacon cheddar burger and i had a turkey portabella burger–both on ezekiel sprouted wheat buns. those are the best. i love buying burgers at whole foods because they have gourmet pre-made patties so if i want a turkey burger and marshall wants a beef burger we can both have our way. you definitely pay for this convenience, though. we had the new parmesan lemon alexia waffle fries on the side. they're delicious! dessert was vitamin D milk poured over vanilla bean ice cream. one of the best desserts ever.
shopping.
woah boy.. i was a shopping monster this weekend. i went to city creek and target yesterday and then to layton hills mall today. i really shouldn't be shopping (and i don't need to be) but buying cute new clothes for a blogging retreat makes me throw all common sense out the window. now i am all shopped out and more than ready for blend retreat–i leave thursday morning for colorado! on top of all the clothing, shoes, and accessory shopping, i did my usual grocery shopping this afternoon. it was a lighter trip since marshall and i hit up whole foods yesterday and knocked out half the usual grocery list. plus i only bought food for four dinners since i am bailing on dinner-making-duty after wednesday. luckily marshall is real good at fending for himself.
working out.
i was planning to go to GPP on saturday, but their latest saturday class is at 8:45. AM. ummm, yeah.. since i woke up at 10:30, i missed the boat on that! i went to gold's instead and completed the workout of the day on my own.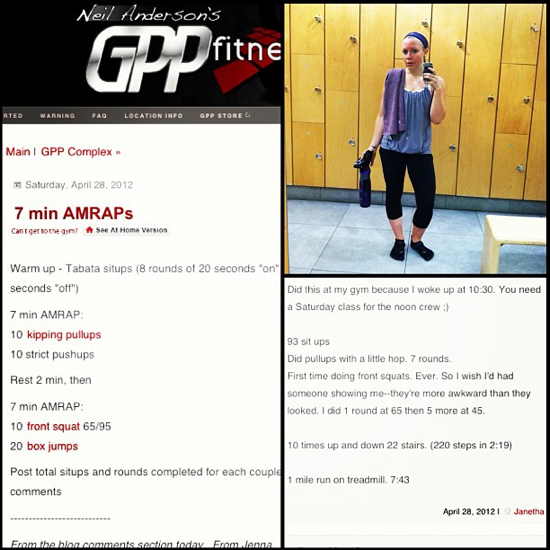 GPP is closed on sundays, but i have been loving the GPP-style workouts. i decided to look in the archives and picked out a workout of the day from earlier this month. i headed to gold's this morning and completed the workout. i was happy with this one–it was super fun!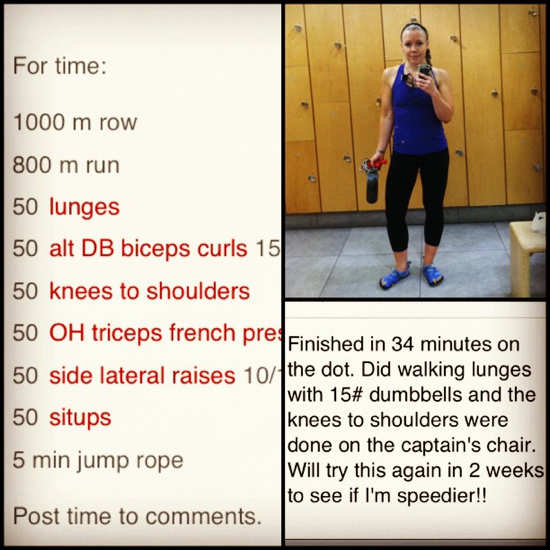 while it's possible for me to do the GPP workouts at gold's, i really prefer to do them with everyone at GPP. the sense of community is fabulous and when lots of people are working toward the same goal, you push yourself a lot harder than when you are working out on your own. at least that's the case with me! 
i am loving the challenge that the GPP workouts are giving me. i was getting so bored with my usual lifting days. these workouts incorporate strength training and cardio at the same time PLUS they involve a lot of new-to-me moves. i can feel my body changing shape and getting stronger day by day. it sounds silly, but it's true. i'm a nerd. yay, fitness! 
showering.
yes, i took a couple showers this weekend, but i also attended a shower. a baby shower, to be exact! steph is due june 5th and is basically the most adorable pregnant person ever. don't you agree??
she's pint-sized and i love her. 
the first thing i did when arriving the shower was squeal with delight when i met these two sweeties…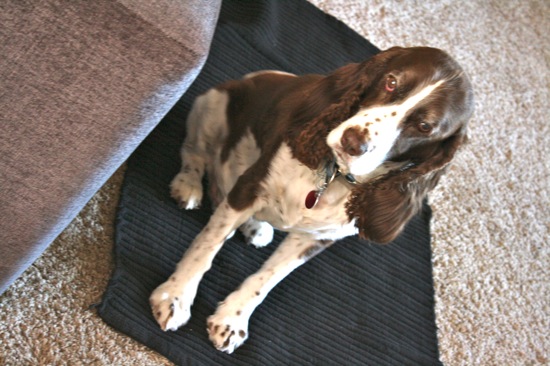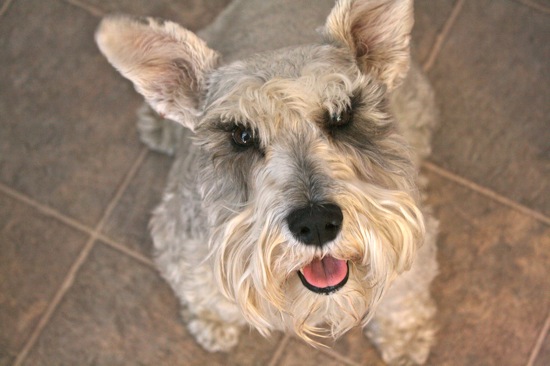 just call me the crazy dog lady!
sabrina and taylor did a fantastic job planning a super cute shower for the expecting momma.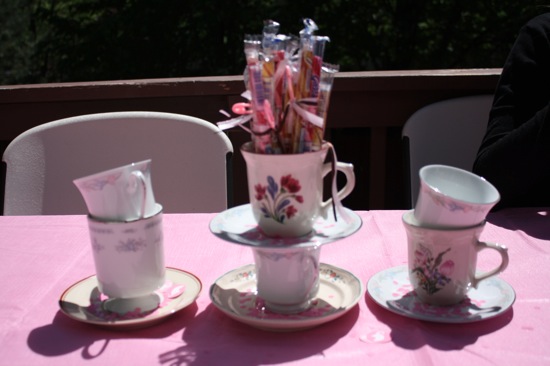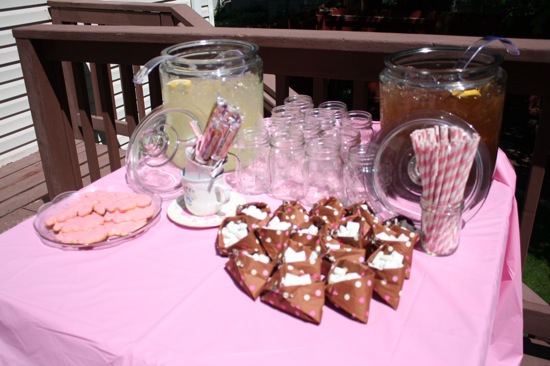 katrina was in charge of the food and she went above and beyond the call of duty. everything was so cute (and delicious!!)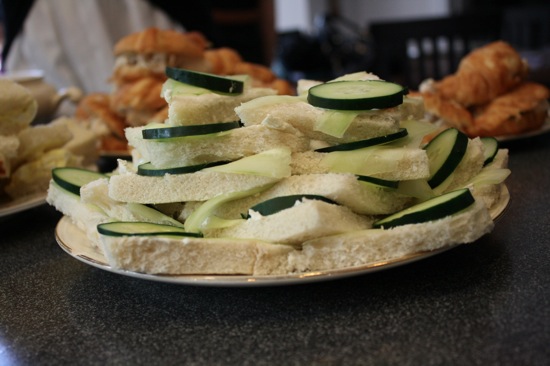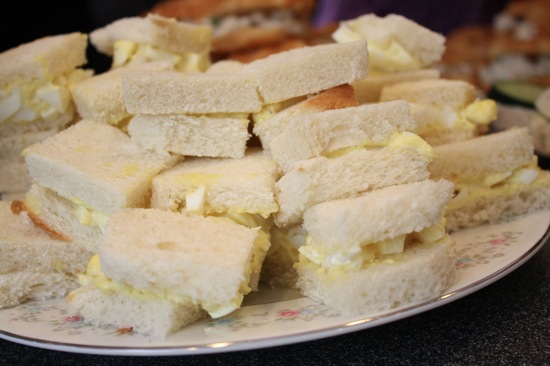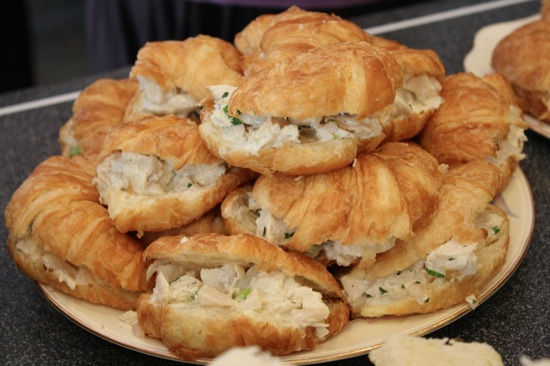 my personal favorite touch was the veggie dip served in a cabbage.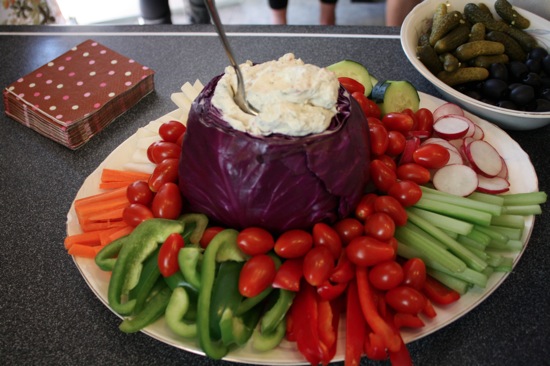 fancy! there was also fruit dip served in a coconut!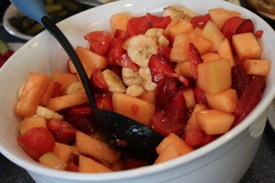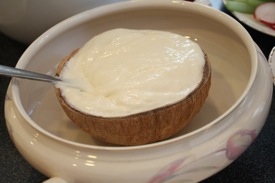 there were adorable cupcakes that got a tad melty due to the warm weather we had today.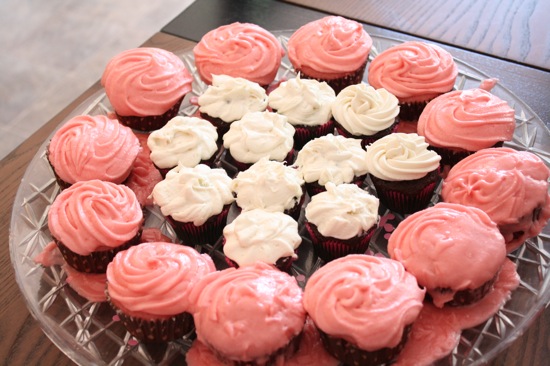 i had a little of everything and a mason jar full of iced tea.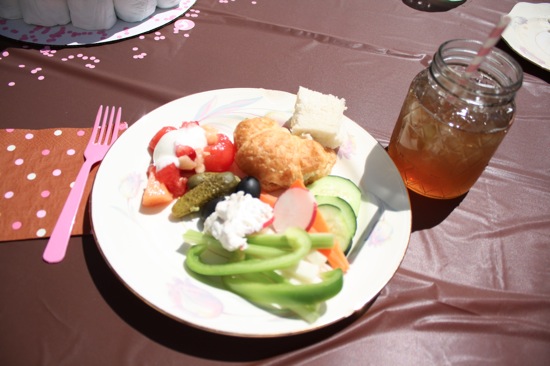 once we were done eating, we took it inside for SCRAPBOOKING!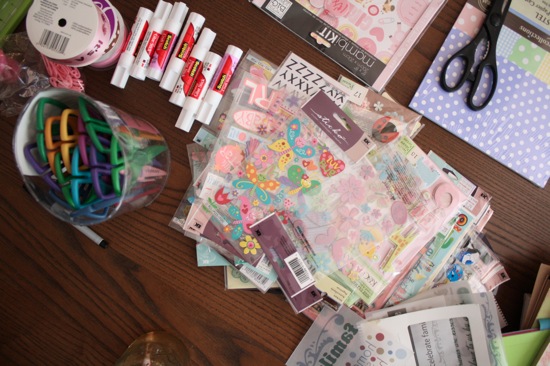 i know, not your average shower game. i thought this was a BRILLIANT idea, though. instead of playing lame games, we each made a scrapbook page for steph.  each page had a theme and she will be able to put photos of her baby on the pre-made pages as the events happen. i chose first halloween.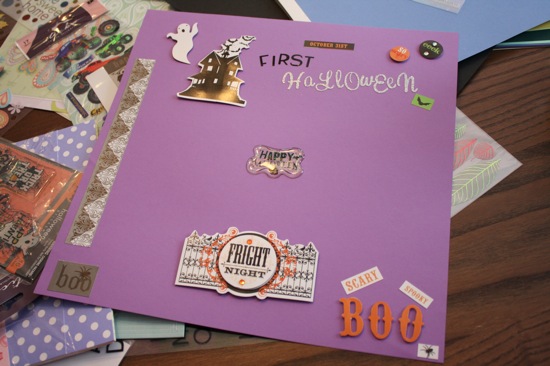 some other pages were first easter, picnic, trip to the zoo, and bath time. there were others, but my memory is the worst. 
i got a kick out of these random scrapbook stickers and had to share: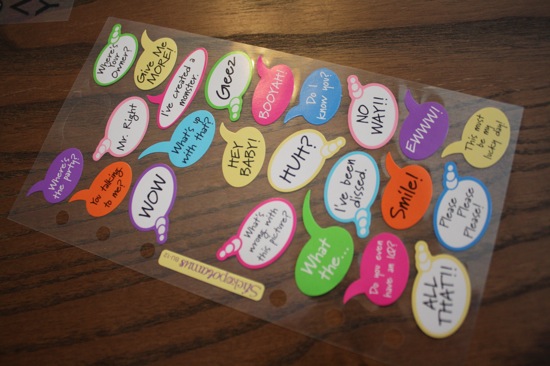 "i've been dissed"?? who would put that in their scrapbook? ha. i also loved "what's up with that?" and "BOOYAH!"
after the scrapbooking extravaganza, we headed into the living room so steph could open her gifts.
i was distracted by molly.. go figure.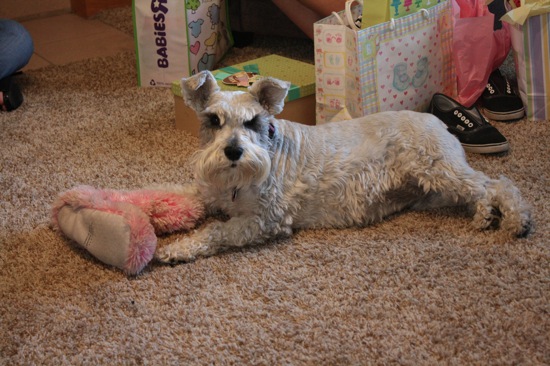 adorable.
best of luck with the final month of your pregnancy, steph! can't wait to meet your little lady.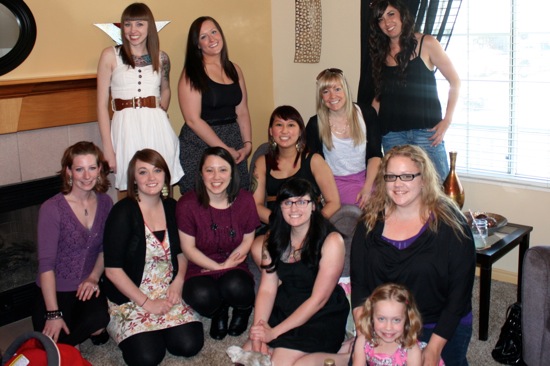 after the shower i stopped by my brother in law's house to feed his cat, isis. isn't she beautiful?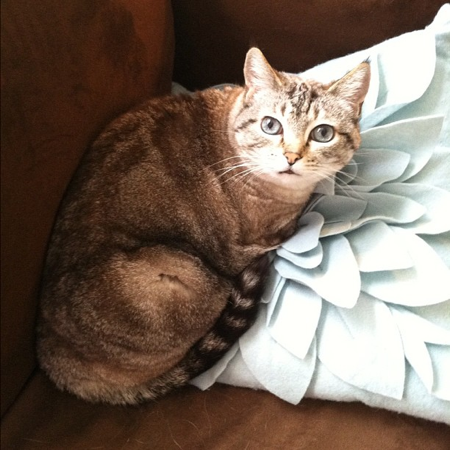 i love cats. before i was the crazy dog lady, i was the crazy cat lady. growing up, i hated dolls and was obsessed with stuffed cats and everything was cat-related. sometimes i wish i had a kitty of my own, but i think penny and randy would get jealous.
that's all for tonight! hope you all have a fabulous last day of april!
xo. janetha g.