hi guys!
before i introduce this week's tipper, i wanted to let you all know that i've taken over tuesday trainer over on lindsay's list this week! my first assignment as her sub was to pick a theme. head over to thursday's theme to see what i picked! oh, and by the way, lindsay talks about something very fabulous in that post (before my thursday's theme video) and it is really worth reading. she is a wise woman.
and now, a very special introduction! this week's guest for three tip thursday is the fabulous katy widrick.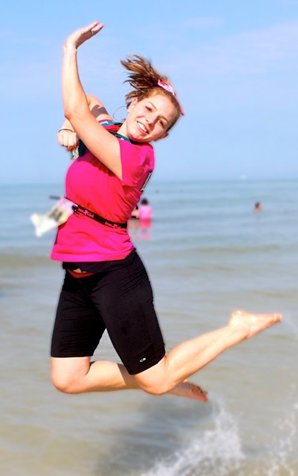 (i am obsessed with her calves. totally not in a creepy way. promise.)
katy and i have been blog friends for a long time now, and we even met in person last august in philly. if you have read katy's blog, you know she has the most useful, helpful, TIPful posts in all of blog land. i am thrilled to feature three of her tips today! (oh, and p.s.—katy just announced today that she is pregnant! congrats, katy!)
here she is!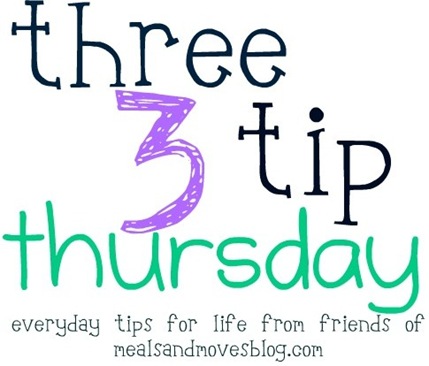 Janetha asked me to share some tips, and I decided to pull from three of my favorite topics: blogging, food and triathlon.
1. Back up your blog.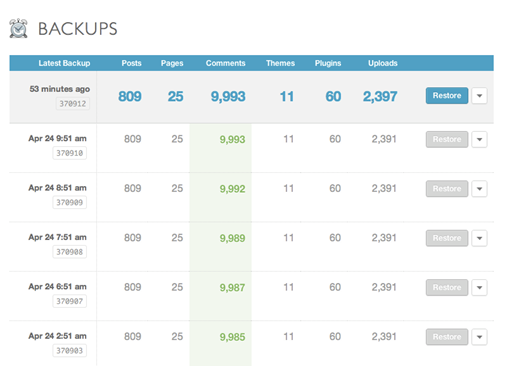 This is probably the MOST important tip I could give anyone, and it's one that — despite MULTIPLE posts and pleas — I have the most questions about, usually in emergency situations.
If you are not self-hosted (meaning your blog is on wordpress.com or blogger.com or tumblr.com or one of the other free sites), your platform does the backing up for you. This is great because it means you don't have to do anything. And it stinks because it means you *can't* do anything; you are at the platform's mercy for restores. So keep that in mind.
I'm a big proponent for going self-hosted for many reasons, but if you do decide to make the leap, make sure that you are proactively backing up TWO piece of your blog: your database (all of your posts and pages) and your files (your uploaded images, themes, etc.). Super important, y'all. If you are using a plugin or your host's backup tools, make sure it gives you BOTH backups.
For me, I spend $15 a month (each for three sites — that's how much I love it!) on VaultPress (http://vaultpress.com), which automatically backs up every move you make, has one-click restoration for any issues and fantastic support. I don't get paid by them. I just truly, truly love them.
2. Consider a plant-based diet and eat deliciously with a few cookbook investments.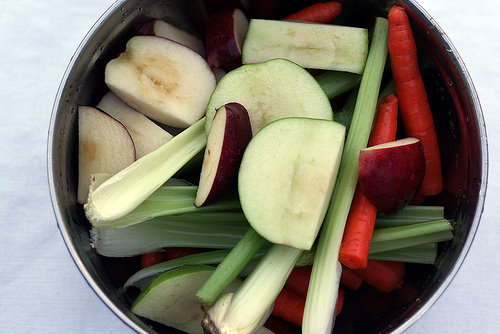 I am a vegetarian, and I drop that as a disclosure. My husband is a carnivore. Rabid. I am NOT pushy, and I don't think it's my place to tell you how to make your food and nutrition choices.
Having said that, adopting even one day a week for meatless, plant-based meals is good for everyone: it affects your health, the environment, animal welfare and more. So if you are considering trying out a few veggie meals, you'll need some great cookbooks. My top three:
Mark Bittman's "How to Cook Everything Vegetarian" is a DAILY resource for me. There's also an app for smartphones. It has everything from the basics of cooking delicious vegetables and grains to in-depth entrees, soups and more. Mark is a perfect example of someone who loves meat but appreciates a well-cooked vegetarian meal.
"Peas and Thank You" from fellow blogger Sarah Matheny is awesome — and I don't even have kids! It's easy to make meatless meals that are designed to appeal to all ages, and while some of the recipes are time consuming and require specialty pantry items, I have not found something I haven't LOVED yet.
"Moosewood Restaurant Cooks From Home" is an oldie-but-goodie. It is a cookbook that just happens to be vegetarian…it's sneaky, because it's really not billed that way. The soups are absolutely delicious, and easy to make.
3. Anyone can "tri."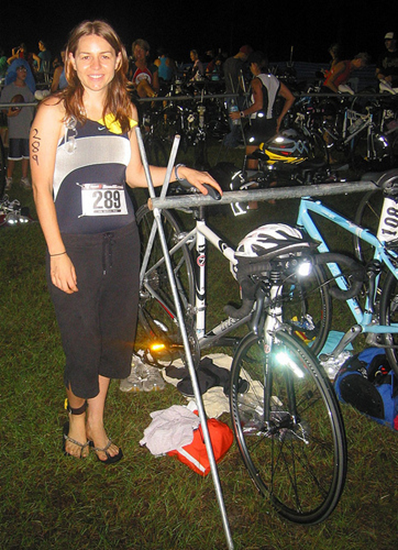 I love the sport of triathlon. Swim, bike, run. I'm not a superstar in any of the three events, but I have never felt as high or as happy as when I cross the finish line at an event. It takes endurance, commitment and a brave soul but it does NOT take much else. I wrote a post for fellow blogger Theodora of Losing Weight in the City, and it's all about taking part in triathlon for less than $10 (http://losingweightinthecity.com/2011/01/so-you-want-to-try-a-tri/). A year later, my tips stand, and I'll add a few new ones here.
Triathlon is more and more popular, so training plans are widely available on the Web. Find another blogger who has competed in the event and ask him/her to help you create your own!
Volunteer before you sign up. I have learned more in watching others (on TV, too — check listings for Ironman events) than in actually racing myself. Plus, it helps earn free race credits.
Find a local club to practice with. Learning the ropes of swimming, cycling and running are key, and most clubs are thrilled to learn that someone else is interested in joining their sport.
**************************
thanks for your helpful tips, katy!