hi guys.
this was my dinner.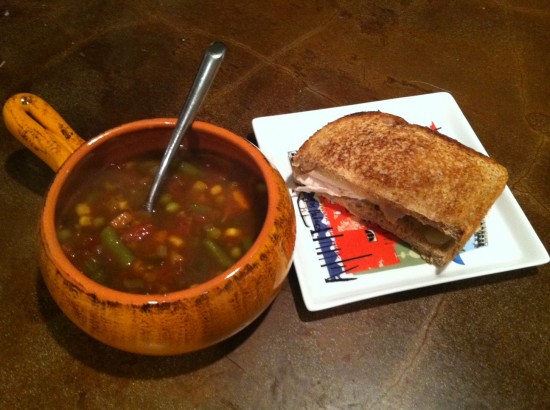 not going to lie..
i'm busy.
you're busy.
we're all busy.
no point in crying about it. instead, i am going to turn the time over to other bloggers who have linked back to posts of mine. it's a little thing i like to call linkback love and i did it once before. it needs to happen more often. so today, it is happening.
what's linkback love? well, when somebody links back to one of my blog posts, i get an email notification. those notifications make me smile, because it means someone enjoyed one of my blog posts enough to blog about it and link back to it. you guys, as readers, don't know when someone links back to my blog posts.
linkback love is my way of featuring some posts from people who have linked back to my posts so you can see what THEY are saying. sometimes they mention a little bit about the same topic within their blog post, and other times they write a full post on the topic. either way, it's fun to see what THEY have to say in THEIR post.. whether it's directly related to my post or not.
enjoy browsing these other blogs! (and scroll down for the xagave special!)
on my 3-ingredient pumpkin pancake post:
on my weekend in the wilderness post:
on my almond chiaseed protein muffin post:
on my body for life page:
on my protein pancake/waffle post:
hope that gives you guys some new blogs to read!
speaking of other blogs…today over on the blend retreat blog, we are spotlighting xagave. xagave is an amazing company (utah local!) with a fantastic alternative to sugar.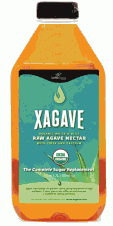 i have blogged about xagave several times in the past, and my pumpkin protein shake even made it into their cookbook! their cookbook is available online as an eCookbook, and they have generously offered ALL meals & moves readers a free copy of the eCookbook.
to get your copy, go to www.xagave.com/promo, fill out a BRIEF survey, and BAM! free eCookbook.
additionally, they are offering a 20% discount off all orders. all you have to do is enter the code "MM20" upon checkout to redeem your 20% off! head to their store. they sell xagave and high quality, cold pressed canola oil. both are healthy alternatives!
xagave is one of the blend retreat breakfast sponsors and they wanted to help build the hype and excitement before the retreat (which, by the way, is less than ten days away!)  they have offered to give away three FIVE GALLON JUGS of xagave! head over to the blend blog to enter. you can also see a few healthy recipes there—we are talking carrot cake with cream cheese icing and granola muffins!
that's all from me for today. i have a full plate and no time to ramble. i am sure i will make up for it later!
Q~
what's your new (or current!) favorite blog? be sure to leave a link!
it's fun to find new blogs!
xo. janetha g.