hey guys! here's my video recap of adventurous april week three. yes, i am a whitey and no, i haven't showered today.
here are YOUR adventures for the week! also, i picked a random winner at the end.
Debbie says: My challenge this week was to challenge my eating disorder! One of my biggest fears is eating out. I guess the fact that I didn't prepare my meal and I don't know what exactly is put in it freaks me out. So I was determined to have a great night out with my fiancé! I know sushi is kind of safe, but the accomplishment is we had a "normal" date night. I enjoyed everything, but with my company, how could I not!! My fiancé is so supporting it is truly amazing!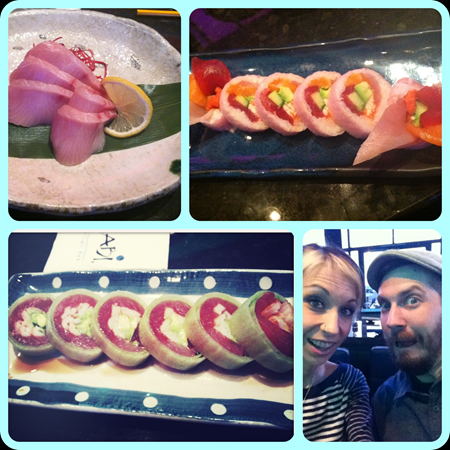 Willow says: I finally used the Precor AMT trainer at my gym.  For the past year, I have been watching people use it and I have always wanted to give it a try.  But, for some reason, I have been completely intimidated.  I didn't want to look stupid while I tried to figure it out.  Unfortunately, it wasn't as great as I thought it would be.  I figured it out pretty quickly and I used it for a while.  It gave me a good workout, but I still prefer my beloved elliptical.  It just felt awkward.  But, I realize that it could be because I'm not used to it, so I'm going to give it another chance.  I just don't see it becoming a regular part of my workout routine. I wrote about it in my blog.  http://myowntrail.blogspot.com/2012/04/my-first-adventure.html
Stacy says: I took the Insanity 'pledge' and have already completed one week. It's going great so far and I really enjoy not having to plan my workouts, although it's hard for me to give up control and my group fitness classes. I've stayed enrolled in 1 for Friday's and on Saturday I did both Insanity workouts back to back (Fri/Sat) to make up for it. Hope it continues to work for me!
Fox says: This weeks adventure: Ferret Nail Clipping! http://fox.tinybike.net/2012/04/wednesday-double-post-what-my-second.html Trust me, cutting the nails of a small weasel who has the power to stink spray you is no easy task. Hence why I've been afraid to do it and I had the super trapeze ferret who could hang from her cage top with her nails. Photos are on the blog but here's an extra taken post clippage with a happy happy short nailed Kerrigan.
Elaine says: Well, I've tried a new pizza (chicken fajita) and liked it! I tried 2 new recipes from blogs: the tofu for two from the hungry hungry hippie and thai chicken enchiladas from howsweeteats — both were wins and really easy to make! The thai chicken enchiladas were out of my comfort zone in terms of cooking because I had never used coconut milk before and wasn't sure how it would turn out.
Aside from new food things, I watched an episode of Freaks and Geeks for the 1st time (a little late on that train!) and after reading so much about Jillian Michael's 30 Day Shred, I bought it just the other day! Haven't had a chance to try it yet, but it's on my list for this week.
I love your idea for Adventurous April – it's motivated to me to want to do it EVERY month and make a goal to try "x" number of new things each month. So thank you for that :-)
Annette says: I love beans, but I've never made them from 'scratch' before–I usually bought the canned ones. Well, this week I bought a bag of fresh beans and made them myself! They turned out delicious and filled me-and my husband- right up (because of all the fiber and protein). This is going to happen every week now : buy a bag of fresh beans, and cook up a batch on the weekends! I LOVE going outside my comfort zone :)
Annette also says: I love teaching fitness classes, and when someone needs a sub, I try and help out if I can. Well, I happened to help someone out immediately after teaching my own Zumba class. That meant I taught Zumba and then BodyPUMP back to back! It was hard, but so fun! I am glad I decided to step outside my comfort zone of 'my schedule' and help someone out, and experience giving a good workout 2 times in a row (plus getting one myself) to boot!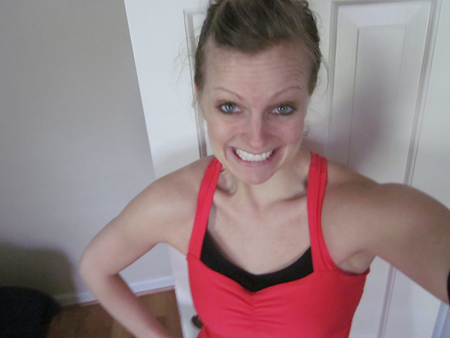 Amanda says: I've never, ever been a runner – always despised it. However, this week I signed up to do a Ragnar relay race in Napa this fall! I immediately laced up and ran (with walk intervals, of course) the longest I've ever gone — 3.7mi! This is just insane to me! At the end i even realized i don't despite running as much as I anticipated! Seeing that it's difficult – but DOABLE – only motivated me to get out there and run farther and harder! Wish me luck on this relay in September!
Ellie says: So my adventure for the week involved signing up for weight watchers and going to my first meeting!  I have been wanting to do this for a long time to lose my last 10lbs., but was always nervous.  I went and everyone was very nice and supportive.  We shall see what happens, but the first week was a success!
Becky says: Yesterday I went for my very first ultrasound. With my boyfriend by my side we saw the image of our little baby that's growing. We also learned that I'm farther along than originally expected, 16 weeks instead of 12! Following the ultrasound we began spreading the news with our friends and family. It's been scary and nerve wracking since my boyfriend and I weren't dating very long when we got pregnant (even shorter now that we know it happened sooner!). oops! I wasn't sure how family would take it but everyone has been super excited which makes me happy and leaves my heart feeling incredibly full.
Sherice says: I tried Quinoa. I've been wanting to and what better time than during Adventurous April.. I made Mexican beef tacos and Lime cilantro Quinoa. It was delicious. The first picture is Day 1 with tacos and second pic is day 2 with left over mexican beef and salad. I just put the Quinoa right on both things instead of having it on the side.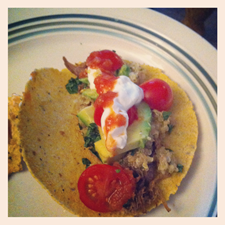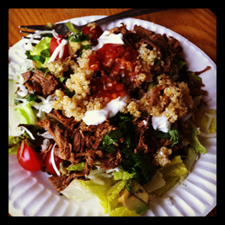 Also, I Participated in Tuesday Trainer. Since getting my trainers certification is my goal. I've been following T.T. for sometime but never had the guts to participate. But what a great challenge during A.A. right!! I was WAY out of my comfort zone but I did it. Here's the link to the video: http://www.youtube.com/watch?v=_cQPqu9SiwE
Nicole says: Since I am a travel/concert freak I decided to take my Mom to a must see show, Zac Brown Band who was playing in Irivne, CA.  While there we had to find things to do that we would be proud to put on our bucket list AND check off.  The #1 idea, the Thousand Steps Beach in Laguna!  Although it isn't 1,000 steps down (says the sign saying 217 steps) it is still quite the trek.  Going down isn't bad but back up is another story.  Note: The beach is worth every step and more.  I wanted to sprint back up but let me tell you what, those steps are steep!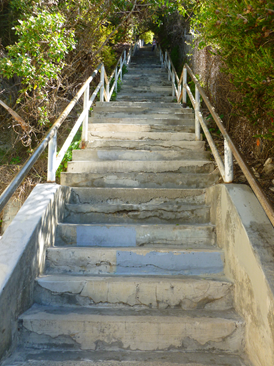 Kat says: I signed up for my first-ever Paleo Diet Challenge at my gym.  I also purchased a new camera to take better blog photos for my blog, and I'm determined to become an expert at this camera (by actually reading the manual).  And last but not least, I made Paleo Bread to cure my bread craving with a new-to-me Cocoa Almond Spread from Trader Joe's.
I'm excited to see how the next 6 weeks go with the Paleo diet and CrossFit.  I'm not going full Paleo, just incorportating Paleo meals, limiting my gluten intake, and eating clean whole foods.  So far, so good!  I'm down a pound and my clothes are already feeling loose.  Operation Bikini Ready is in full effect! You can find my post at http://balancingkat.com/paleo-bread/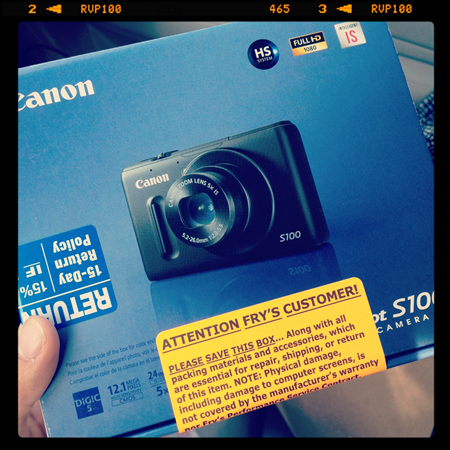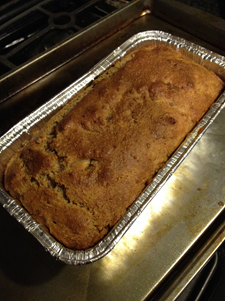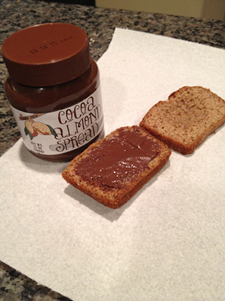 Carissa says: Well I may not have moved mountain or scaled a glacier, but I made hummus at home! And it was good! I have been wanting to make homemade hummus forever, but I never got around to it.  AA gave me the push to finally put away my OCD ways and make a mild Mediterranean mess in my kitchen!  My husband and I loved the flavor and I can't wait to have a dinner party so I can show off my new skills!!! Here's my post about the hummus: http://www.fit2flex.com/2012/04/homemade-hummus.html
Sarah says: Just wanted to update you on my latest adventure: spin class.  I used to be really into fitness classes when I first went to the gym years back, but slowly ventured towards more weights less cardio.  But I bit the bullet this week and went to a spin class! I was super nervous to be honest, but I made it through and was so proud of myself afterwards.  I also kept up with trying some different foods. This week was kangaroo. An ingredient I've had before but not worked with very often. Being a lean meat it can get tough pretty quick so my aim was to come up with a recipe that was full of flavour and beautifully tender.  I definitely made a winner – Orange Sesame Stir-Fry with Kangaroo. This sauce is one for the vault haha. You can read all about it in my post here: http://the-healthy-diva.com/2012/04/18/adventurous-april-goes-for-a-spin/ 
Sigi says: My adventure this week was *not* working out.  I had my wisdom teeth out and the doctor was very clear that workouts were out of the question for a week.  Normally I'd have tremendous guilt and anxiety from an extended period of time away from the gym, but I decided to embrace it since I really had no choice.  And aside from the whole oral surgery thing, it's been relaxing!  Lots of long, slow walks, lots of ice cream, lots of NOT fixating on how I'm going to get a workout in and zero guilt.  More of a mental adventure than anything else but definitely a positive and eye opening one.
Natasha says: Three this week:
1.  I bought seeds to plant in containers since I have no yard but I might by the end of the summer:  lemon balm, forget-me-nots and drumroll….kabocha squash.  Just experimenting and they seemed easiest (:
2.  Looking at apts. this week and might even agree to share a house despite my being really used to and loving living alone.   It's a good deal in a great place and cheap…which is the best.
3.  Not driving most days of the week and walking tons especially a quick one before a.m. coffee which seems to make me want the coffee less lately which is a good thing because my coffee maker is pathetic.
Amanda says: I went rock climbing! Okay, fine, it was indoor rock climbing, but after being so afraid of all the super hard-core folks at the rock climbing wall, i finally just bit the bullet and did it! and SO glad i did – it challenged me like crazy, but left me sore enough to want more the next day!
Suzanne says: I took the leap to shake up my routine. I went from triathlete to couch potato. Hello 50 pounds. I was so ashamed that I let myself go. That shame paralyzed me but I am tired of hearing myself complain it.  I am totally intimidated by the weight room at the gym. This issue isn't going to resolve itself. I have to try something new. I was inspired last week by Meg's post. She found an online personal trainer; Tara from www.sweatlikeapig.com. I reached out to her and now I will be sweating like a pig. I am on my way of conquering my fear of the gym. Meg's game face is better. This is my celebration face.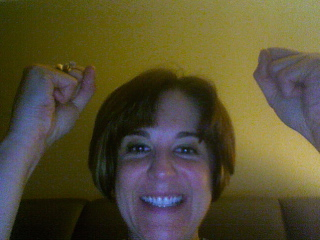 Megan says: I am flying out to see my boyfriend this weekend in Reno/Tahoe. The reason this is an adventure is because 1) It's a relatively new relationship though we've been friends for 4 years. 2) It's LOOOOOOONG distance – he's in California and I'm in Nebraska. 3) I haven't seen him since Palm Sunday and I AM SO EXCITED!! Also, I am going to go to 3 places I've never been before: Reno, Lake Tahoe and Markleeville, CA where his station is. Ahh!!
Anu says: I had my first outdoor photo shoot on a beach in NJ! It was freezing, so windy and I had to climb these huge, tall rocks on the side of the beach in an evening gown and 5 in heels. Let's just say my climbing was not graceful or attractive in the least but the pictures actually turned out pretty well! As I was climbing through the rocks and fighting the wind, there were a lot of times where I could have told the photographer that I can't do it, I'm too afraid, etc. and lost out on some pretty cool shots. I'm glad I didn't even let myself go there and just powered through. It was hard work but well worth it! And hey, I was climbing rocks which is sort of like rock climbing so that counts as a work out too, right? :)
Tamara says: I have roasted veggies like potatoes and brussels sprouts a few times lately since I've started cooking (thanks, in part, to you and other great bloggers who inspired me by making it look so easy). But last night I cooked asparagus for the first time. Not the most excited adventure ever, I'll admit, but for me it was awesome! I've loved asparagus forever but I seriously rarely cooked at all up until very recently, so I had never tried my hand at this yumminess.  After cleaning it and breaking off the stems, I tossed it with a tablespoon of olive oil and some sea salt and freshly ground pepper, roasted it in a 425-degree oven for about 20 minutes, and WOW was it great. I had half of it for dinner along with half of a Trader Joe's puff pastry margherita pizza. I saved the rest of each for today's lunch…. it was harder to save the leftover asparagus than the pizza! So delicious. I'll be buying more asparagus in the near future. The next way I want to try it is in Angela's "20-minute vegan dinner for two."  As a blog novice, I often forget to take pics, so I won't be blogging about last evening's asparagus adventure, but I do plan to post about an upcoming one: Physique 57! I'm starting it next week. I'm a little nervous about the time commitment compared to System Six, which has pretty short workouts just 3x a week… and hoping I don't lose the strength gains I've made. But it's only a two-week experiment and I love trying new exercise programs!
Maria says: check out my blog. http://msherwoodftl.wordpress.com/ last year i did 52 weeks of something new each week! this year my blog is more about accomplishing goals.
Meredith says: My adventure was to do gluten-free baking, so I used two ingredients that were completely new to me: GF rolled oats (easy), and Garbanzo Bean Flour.  Great success! Post Link: http://dareyouto.blogspot.com/2012/04/have-adventure-wk-3-gf-baking.html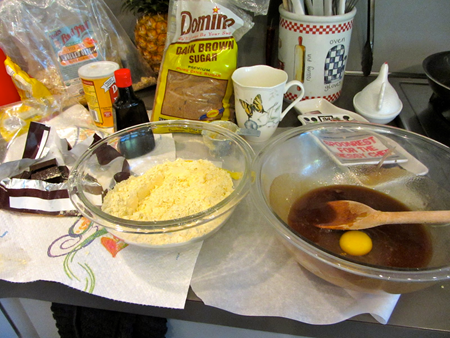 Katreena says: Adventure 1: I tried a Greek ice cream sundae topped with cinnamon apples, oatmeal, and chocolate PB2 for breakfast this morning! This recipe came from A Dash of Meg's blog!! Super yummy! It really did taste like I was having ice cream for breakfast!! :) Adventure 2: so I've been wanting to top my eggs with hummus for a while now. Again, Adventurous April did the trick! Unfortunately, I wasn't a huge fan of it. That's okay! I tried it! :) I'll continue eating my eggs and hummus.. Just separately :)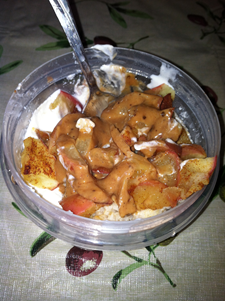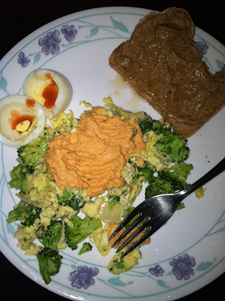 Adventure 3: BUCKWHEAT! I was so excited to try this!! I love my oatmeal, but buckwheat is super delicious! This was a buckwheat bake topped with homemade chia jam and natural peanut butter! Hello! Heaven in my mouth! Buckwheat and I will continue to date :) Adventure 4: this Raw Revolution is my new obsession! I didn't let the green scare me! So glad I didn't because it was so yummy! And it's all natural an healthy! Woo!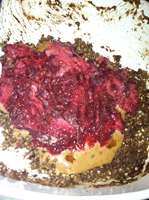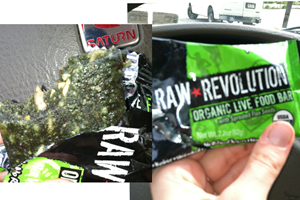 Adventure #5: this is a picture of me leaving my gym from my first yoga class at this gym! I've done yoga on DVD, but I was always nervous to take a class with other people around! I just don't think I'm that good! This past Monday I decided I was going to try this 11 am Saturday class. Adventurous April pushed me to do this, and I couldn't be happier! I think this yoga class is going to become a staple in my workout routine! :)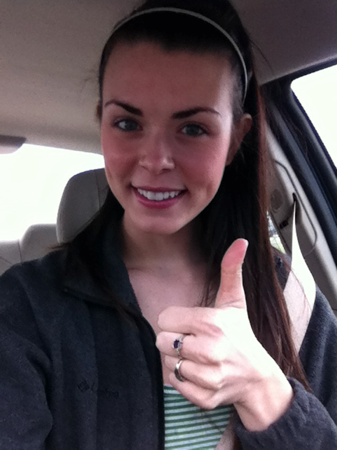 Katy says: My adventure this week is I started Insanity on Monday and boy is it INSANE!!! I do not like plyo so I knew this would be a challenge for me. It really gets me sweating and I like it so far, even though I'm thinking about doing the bootcamp w/ you! :-) 
Clare says: Here's a picture from my first ever Boxing Class! I tend to do just spinning and running, so something aggressive like this is definitely adventurous. Te good news? I LOVED it! It made me feel strong, let out aggression, and was an awesome work out. ( http://www.fitting-it-all-in.com/my-first-boxing-class/)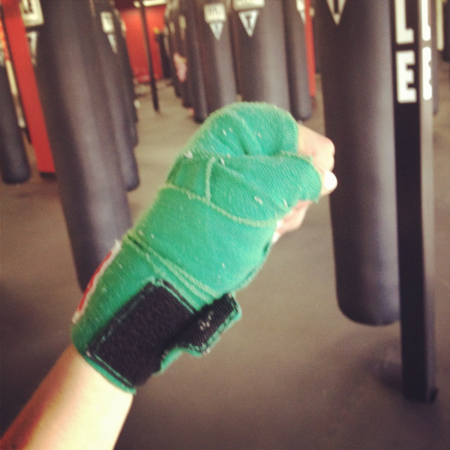 Carolyn says: I tried the so called "green (monster) smoothies" that have been floating around healthy living blogs for a while.  I'd always been a bit skeptical, but finally decided to try them out before I judge.  I simply added a handful of spinach to some banana, orange juice, and yogurt, and you know what?  Even though I got some comments on how "weird" it looked – "is that GREEN? what did you put in there?!" – it tasted really good (and is consequently a great way to sneak some veggies in in the morning)! I'm definitely a fan and the green smoothie will be making another appearance…as soon as I buy some more spinach!
Andrea says: I had 2 adventures this week. The first was getting a new 'do. I always want to make changes to my hairstyle, but it often is a decision I make on a whim and then I end up regretting it. Because we've had such a beautiful early Spring, I've been dying to go blonde again….I was a dark blonde, but I wanted a light, highlighted head of locks :D — I've also been thinking about cutting some heavier bangs to go with the trends I've been seeing lately. Thursday was the day and I got the exact 'do that I was wanting and I really, really love it! Everyone's been complimenting me on the new style and I'm so glad I stepped out of my comfort zone to go with something new. My 'after' pic is attached.
My second adventure was taking a hot yoga class. I've always wanted to try one, but I am totally intimidated by new workouts and gym routines. My friend, Barb, and I were both free this morning and we committed to going together. Wowza, when they say hot they aren't kidding! Talk about getting sweaty – it was insane!! 
We took a 75 minute class and while it was definitely challenging compared to my normal yoga class, we both absolutely loved it! We've decided that we are going to try to make time to go at least once a month to change up our normal workout schedule.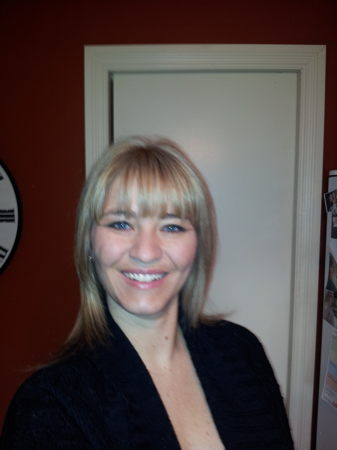 Missy says: I did do 2 things:
1 (no pics). – I finally made appt with the heart doctor who saw me over a year ago when I had my seizure. I was supposed to see him after I left hospital but i just was scared for some reason. But I finally made it – in May
2- I have wanted to make socca and finally did! It was really good. I added rosemary-garlic seasoning to it & it was good. I'm gonna make it other ways that I've seen on different blogs.  
Once again, I learned that I enjoy experimenting and don't know why I put things off!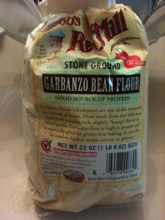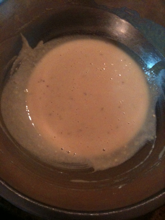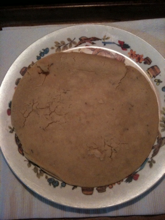 Maria says:
I
had a day FULL of adventures. I fell into a trend trap and purchased a pair of coral denim pants! I'm so in love!
That same day – I did something I have never done before. On my day off, I did NOT check work email. It was glorious, freeing and a new habit I hope I never break. On top of all this – it was the first day of my 28 day sugar detox! So far…so good!
http://pappadontpreach.com/2012/04/17/the-most-wonderful-adventurous-monday-ever/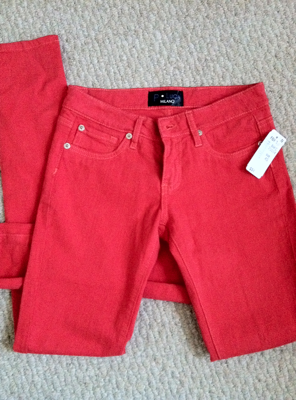 Sara says: On Thursday, I did something that was totally out of my comfort zone. I usually run at a speed of about 4.2 on the treadmill. Well, I ran a quarter mile at 6.5. It was the fastest quarter mile I have ever, ever ran. I could feel my whole body aching but I felt so good about myself when it was done. I'm really happy that I pushed myself because now I know that my body is capable of doing a lot more than I think it is.
Kathryn says: For my adventure this week… I went on a blind date!!!! I never go on dates and rarely "put myself out there" since I'm in law school and just don't feel like I have the time. Oh wait, and I'm super shy around guys. So I went to brunch with this guy and had a good time! No love connection, but I'm glad I did it!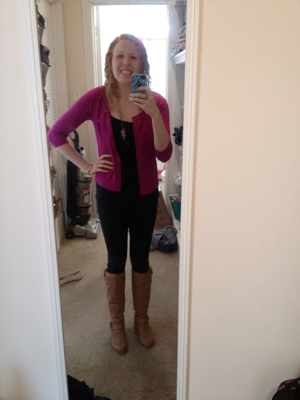 there you have it! inspiring stuff. marshall picked a random number for me and the winner was katreena! not a surprise since she submitted FIVE adventures. quite the over-achiever. katreena, send me your mailing address and i will have the simply bar ship out a box of bars to you!
also, the winner of the bare fruit giveaway is #1! marshall picked #1 because he said he bets the first person never wins. chances are, he is right. so lauren (of say what you need to say)–you WIN! congrats.
send in your adventures for the remaining days of april. the final prize is a case of chobani!
i am going to head to the grocery stores now… and maybe lululemon… maybe.
xo. janetha g.