hey guys!
glad you all enjoyed momma b's guest post. she is a smart lady, that mom of mine. sure do love her.
i have to say that i am still real busy living, so tonight's post is going to be snappy. i have plans to go gorge myself on sushi! i absolutely cannot wait. marshall hates sushi so i rarely have a chance eat it, but i have convinced a few friends to dine at one of the best sushi spots in SLC tonight. super stoked. and super pressed for time, because i need to pound out a quick gym sesh before the sushi shenanigans.
i did make a recipe up last night, though, and i want to share it because it ended up being a success!
i am always experimenting in the kitchen with protein powder. yes, i still owe you guys a protein powder post telling you my favorites and why i like them.. maybe i will get to that in the next year or so. maybe.
last night i wanted to make a cookie using almond flour because i have a whole lot of it. i ended up with two dozen delicious little cookies!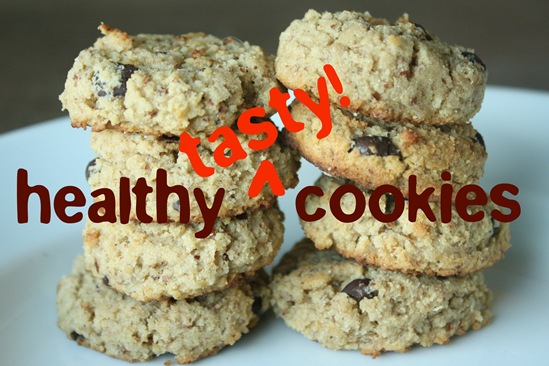 i know there are only eight cookies in the photo, but i promise there were originally 24!  eight cookies are all that were left when i decided i should probably blog about them. you see, i took them into the office today and everyone gobbled them up, including myself.  i then proceeded to have a photoshoot on our showroom floor. cookie photoshoots on friday in the showroom, it's casual. luckily no customers walked in…
anyway, here is the recipe for these little guys!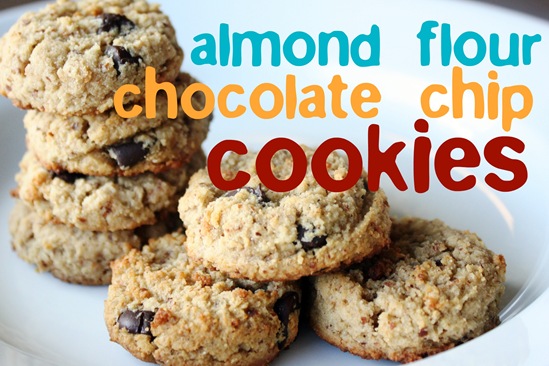 makes 24 mini cookies
prep time: 5 minutes
cook time: 11 minutes
ingredients:
3 TB xylitol (or other sweetener of choice )
2 tb earth balance (or butter, but i used earth balance)
1 tb unsweetened applesauce
1 egg
1 tsp vanilla bean paste or extract
180 grams almond meal/flour (i used trader joe's)
1 scoop vanilla protein powder (i used plant fusion vanilla bean)
1/4 tsp salt
1/4 tsp baking soda
1/4 c chocolate chips (i used hershey's special dark)
directions:
preheat oven to 375 degrees.
in a stand mixer or using a hand mixer, mix xylitol and earth balance until just combined.
add applesauce, egg, and vanilla and mix until just combined.
in a separate bowl, combine almond flour, protein powder, salt, and baking soda.
with mixer on low, slowly add almond flour mixture to the bowl. mix until just combined.
fold in chocolate chips.
drop 1" balls of batter onto a cookie sheet lined with a silicone mat, cooking spray, or parchment paper. flatten cookies just slightly with a spatula because they will not spread much.
bake for 11 minutes.
let cool before eating, store extras in an airtight container.
here are the stats for these cute little cookies: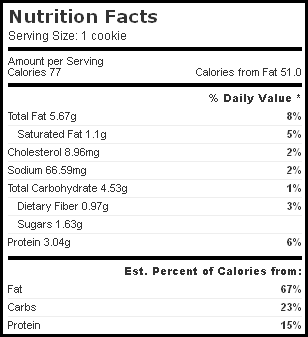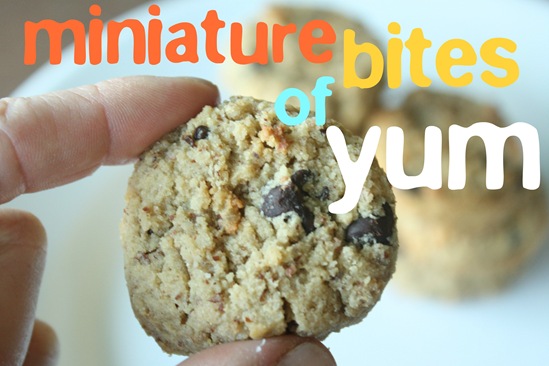 enjoy!
i hope you have a wonderful weekend! i will be back sometime or another. promise.
xo. janetha g.