hey guys! didn't post yesterday because i was busy living. and napping.
i worked eight hours and then came home, had two bowls of cereal, rice cakes with cottage cheese, and half a banana with peanut butter (carb loading, perhaps?) and had big plans to go to the gym.
and then i fell asleep for two hours. in my gym clothes. halfway through my nap, marshall pulled my vibrams off my feet and threw my favorite houndstooth blanket over me. love that boy.
i woke up at 8pm and i had a concert to go to around 10pm. i still had to make dinner (greek salads!) so i nixed the gym completely.
guess what else i nixed? blogging.  and i couldn't be happier about it. earlier in the day on wednesday i was wondering how i was going to squeeze writing a blog post into my evening, but then i read this post from katy. and, instead of spending an hour+ on writing a post "just because i post every day," i wrote nothing at all.
nobody told me i had to post every night. blogging is not my job, it is my hobby. while i enjoy blogging each evening, it is by no means an obligation. that's just silly. and kiiinda stupid, right? right. so if you are ever in the same boat and feel like you have to post just because it's what you are used to doing, go read katy's post. you'll change your mind AND you will have more time on your hands.
speaking of time, i need more of it. i am going crazy with various life things and so i am turning the time over to another guest for some fabulous tips!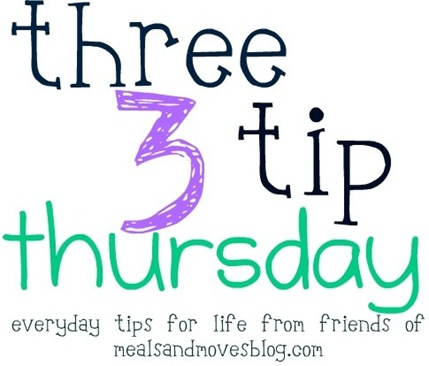 super stoked for this week's guest.. MOMMA B!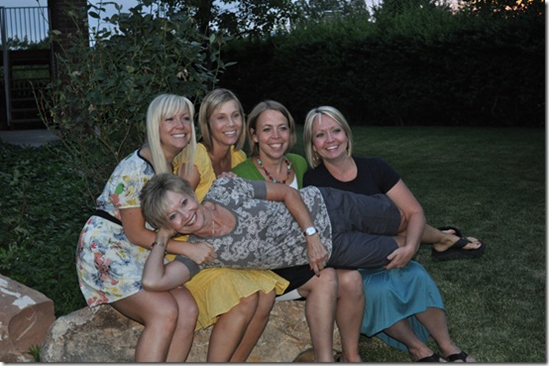 momma b and her girls the night before my wedding.
i love my mom! i am so excited she agreed to give her three tips today. enjoy!
*******************************************************
I'm more than honored and excited that my sweet Janetha asked me to provide this week's 3 Tip Thursday (I may also be a wee bit nervous!)
As most of you know, I am slightly older than most readers here and I'm not about to apologize for it! In fact it's because of Janetha and her ability to keep me motivated that I am in better shape physically and mentally today than I was 25 years ago.
Being able to look back on a large portion of my life, I am able to reflect on some tips I learned from my mom and have hopefully been able to pass on to my children. They never knew my mom – she died quickly from cancer when I was 21 and she was a very young 50 – she was my best friend. I like to think that they know her through me because of the way I live!!
Tip 1: Be Nice
I am nice because of my mom – she taught me to "kill others with kindness!" It is a fun challenge when I encounter that surly or crabby person. Whether at a restaurant, the mall or a run-in with the occasional "snippy" realtor, I like to strike up a conversation or simply make small talk, or better yet compliment them on their shirt, hair, etc. Try it! Watch their eyes light up – you will have made their day. Added bonus…I guarantee you will feel better too!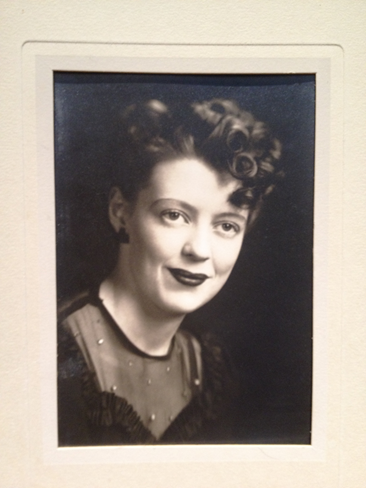 My beautiful mom!
Tip 2: Be Honest
It only took me lying to my mom once to know I had really screwed up! The disappointment in her tone of voice and the look in her eyes spoke volumes – not to mention she made ME tell my dad about the lying episode. I was terrified to tell dad (insert possible yelling, grounding and of course fear of disappointing him too!) but to my surprise he spoke calmly, talked about trust, responsibility and honesty. That lesson has stayed with me for 45 years – I remember it like it was yesterday. Yes, he did ground me from my weekend activities! ;)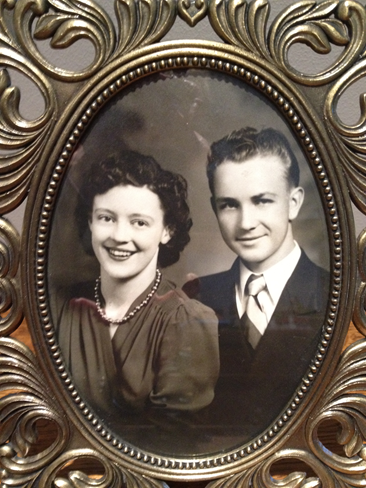 My cute parents!
Tip 3: Love Unconditionally
We are all different whether it is our looks, personality, characteristics, beliefs (religion – or not, politics – or not), eating, language, habits, the choices we make.. the list could go on and on. I try to love others in spite of their differences (maybe even because of their differences!) Some may make poor choices with terrible consequences. The most important lesson here is to love the person. Always, always, always love the person. We may be disappointed or angry with their choices and sad about the consequences. But the love they feel will be forever remembered when the choices and consequences are but a fleeting memory.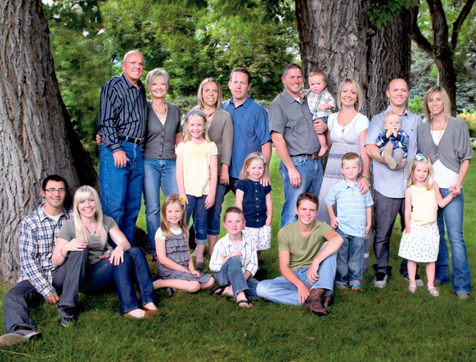 Our happy family!
There you go – 3 tips from Momma B! It is fun to share a glimpse of my life with you here on Janetha's blog. One of the greatest compliments I have received from my husband (Papa Randall) was when he told me "You have become your mother!" She was a wonderful mom and friend she sure crammed a lot of teaching into the 21 short years we had together!! Hug someone you love really, really tight today. :)
xo. Momma B.
p.s. there is a $50 bob's red mill gift card giveaway going on right now on the BLEND BLOG! get on it.