it's been a minute since i posted twelve lists of two on tuesday. (because it's TWO thousand TWELVE.) here we go again!
two things i did today.
1. got my hair done. chop chop! only cut off three inches but it was a much needed trim. aaaaand i got the same, boring highlights. i am NOT adventurous in the hair department. and i am OK with that.
2. went to the gym. i didn't get home from my hair appointment til 7, so i didn't want to do a very long workout. i decided to keep it short with a 30 minute shoulders & abs circuit routine that i made up as i went along:
circuit 1: three times through
standing dumbbell shoulder press x 12 reps
side to side twists (sitting on bench) while bouncing 15# medicine ball on each side x 30 reps (15 each side)
burpees x 10 reps
circuit 2: three times through
circuit 3: three times through
side dumbbell raise x 12 reps
dumbbell snatch/woodchopper x 15 reps each side
bicycle crunch x 50 reps (25 each side)
circuit 4: three times through
cable external rotation x 12 reps each side
kneeling weighted cable crunches x 25 reps
butt kicks x 100 reps
that was quick, sweaty, and fun.
two things i ate today.
1. rice cakes with sunbutter. i cannot get enough of this combo. love it!
2. dijon chicken artichoke pasta from good clean fun.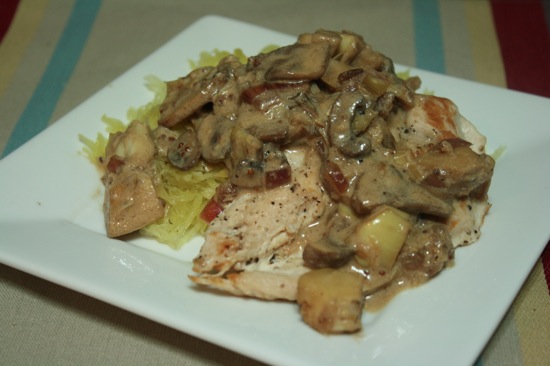 i followed page's recipe for the most part. here are my changes:
spaghetti squash instead of soba noodles
omitted butter
used 1/2 of a red onion instead of shallots
doubled the amount of artichokes
used red cooking wine instead of dry white
i added 1/3 cup of white balsamic vinegar at the same time as the wine
doubled the amount of greek yogurt and dijon mustard
used whole milk instead of cream
this was DELICIOUS. cannot wait for leftovers tomorrow!
two blog posts to read.
1. tuesday trainer: adventurous april edition from lindsay's list. i am so happy everyone has their adventure pants! i even submitted a video this week, so you can check that post out to see me doing a new move at my gym.
2. the health halo from enjoy your healthy life. annette discusses a great topic regarding foods that are disguised as healthy.
two blogs you should be reading.
new favorite blog. don't tell jess, but i have a total crush on her. don't tell marshall, either! she has had an amazing weight loss transformation, is super fashionable, and has a swissy. what's not to love?

gina has some great recipes that all look delicious. she is into working out and is a fellow livefitter. her photography is incredible, too!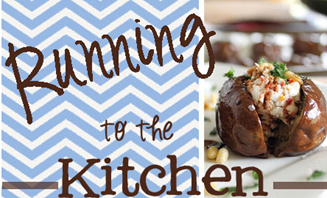 two new clothing purchases.
1. american eagle artist pant. i've been hunting for some khakis to wear to work and found these. they're made from really soft fabric and are super comfy. plus they were only forty bucks.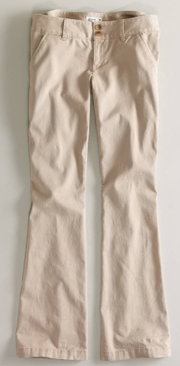 (source: ae.com)
2. lululemon practice freely tank. uh-oh.. i think my first lululemon purchase from the other weekend created a monster. plus free shipping and paypal checkout makes it WAY too easy to spend money on lululemon.com! smart marketing. i rationalize that $58 for this is OK because it is a sports bra AND a tank top in one.. right? right.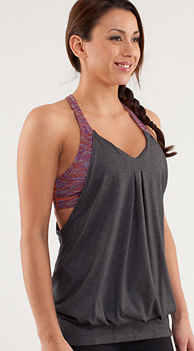 (source: lulumeon.com)
two iphone apps i'm loving.
1. family feud. yeah.. just what i needed.. another iphone game to waste ALL MY TIME.
2. photoshake. this photography app is a lot of fun! there are tons of features to transform your photos into really unique collages. you shake your phone and the app jumbles everything up and spits out a new collage. i have had way too much fun with it today.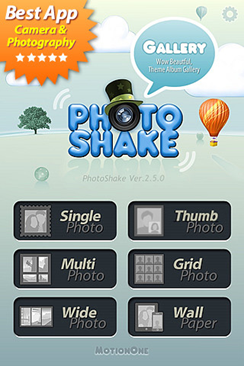 two youtube vids worth watching.
1. jenna marbles hit the nail on the head with this one.
2. can i please have ten days like this?
two recipes i want to make.
1. for the sweet side: this peach vanilla bean bundt cake recommended by josie (thanks, josie!)
2. for the savory side: jessica's crispy salmon with creamy basil noodles.
two things i'm super pumped about.
1. BLEND! the retreat is so soon! less than a month away. i will be heading to denver to get ready for the retreat 3 weeks from thursday. eeeep! there are still tickets available, please come play with me in may!

2. the farmers market! with the days getting warmer, i can't help but daydream about trips to the market with penny, randy, and marshall. it's one of my favorite parts about utah summers. i know it's not til june, but i am still excited.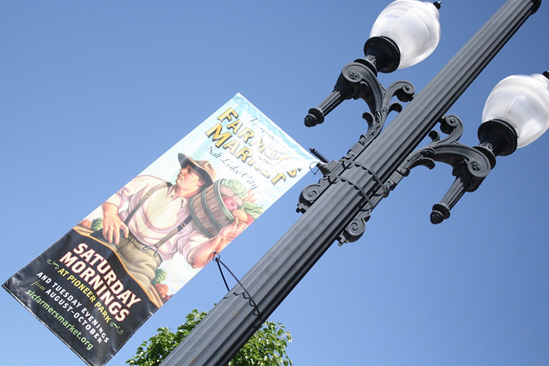 two pieces of mail from blog friends.
1. deb sent me the nicest care package! among all the fab items was this mini grater and i squealed with delight when i saw it. iPhone there for size comparison because that's what deb does.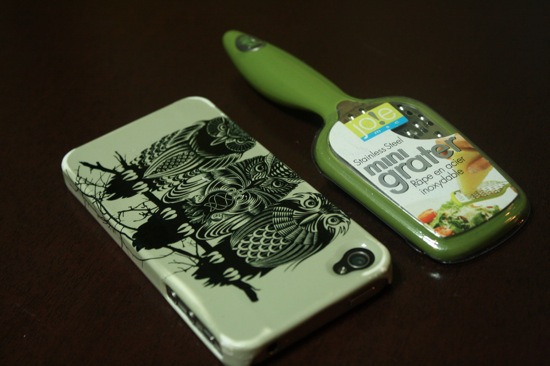 2. heather's baby announcement! gah.. weston is so cute.
two things i am doing this week.
1. getting a pedicure! i bought a groupon for a pedicure last year and it expires on thursday. yep, leave it to me to wait to the last possible minute to use a groupon.
2. going to see cults! cults is a band that marshall and i have been loving lately. they play tomorrow at urban lounge. you can check their tunes out here. they're real good.
two real funny entries on #whatweshouldcallme.
1. this is me.

2. this is also me.

whelp.. there you have it.. twelve lists of two.
your turn! leave me two lists of two. any list will do.
xo. janetha g.