the bad news: my lemon coconut protein cheesecakes didn't set up to the consistency i wanted them to.
the good news: they taste amazing and after 10 minutes in the freezer they are a perfect protein treat.
the bad news: i don't plan to share the recipe until i get it right.
the good news: i WILL get it right.. eventually.. and will then share the recipe.
the bad news: i called in sick to work today.. but still went in for an hour.
the good news: i went to the doctor and he gave me cough medicine with codeine.
the bad news: the bottle is kinda small…
the good news: i just barely took some and it's already kicking in.
the bad news: i just ate my last coconut popsicle. it was my 7th popsicle today.. no big deal.
the good news: i bought three boxes of popsicles at the store while filling my prescriptions.
the bad news: i am running out of good news and bad news and this post is probably gonna be real lame.
the good news: i successfully completed the march photo a day challenge on instagram!
the bad news: that's the extent of my content for the day.. aside from the codeine and popsicle rambles above.
the good news: you can stop reading at any time.
here's the recap of #marchphotoaday. if you already follow me on instagram.. bad news: this post is nothing new. come back tomorrow!
here was the assignment: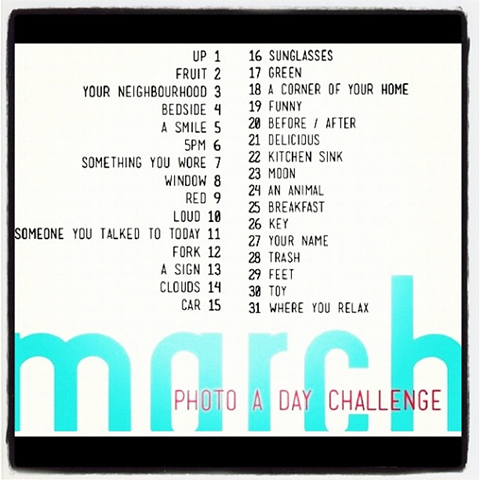 and my take on each day.. you will see that my dogs take up most of my instagram feed.. ha.
1: up
i have to set three alarms and i still don't wake up on time!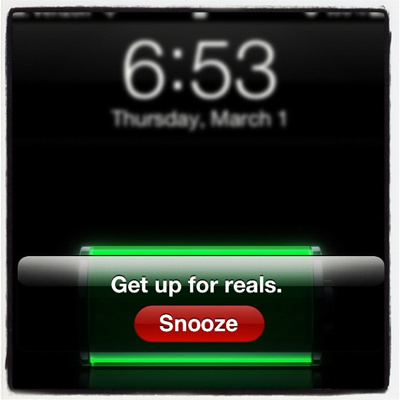 2: fruit
i love my fruit basket that has a banana hanger. it's from bed, bath & beyond.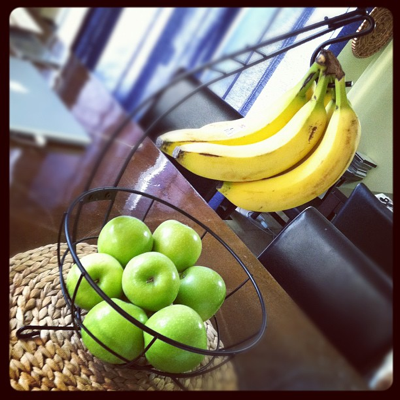 3: my neighborhood
i live in meadow crossing, but there are no meadows in sight!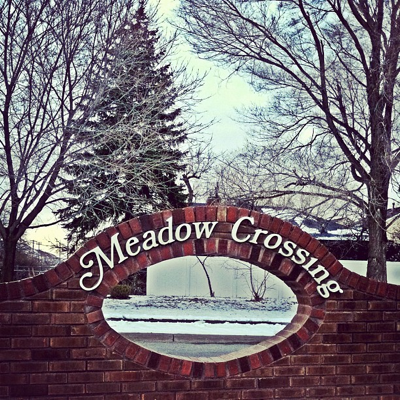 4: bedside
penny always steals my bedside!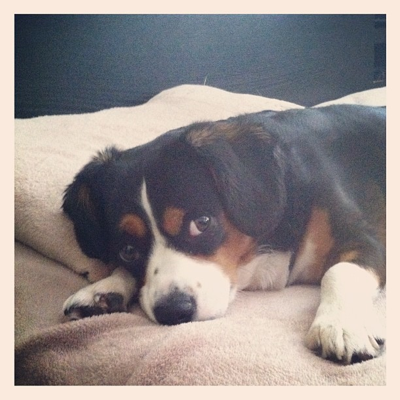 5: a smile
penny was super stoked to get to daycare that morning.. grinning ear to ear.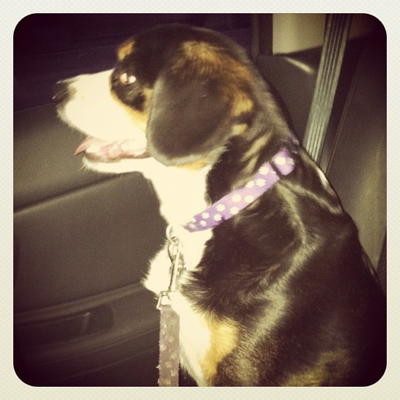 6: 5pm
right after picking them up from daycare.. they passed out IMMEDIATELY.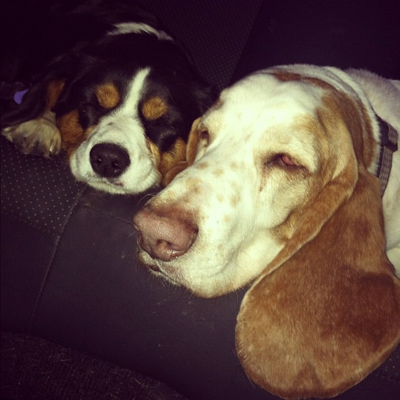 7: something you wore
earrings from peach treats, deodorant, toms, and my engagement/wedding ring (fun fact, i didn't get a wedding band because i don't want to have the chance of losing more than one ring.)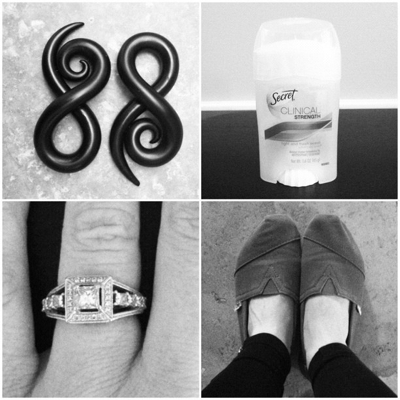 8: window
i work at a window company so this was perfect! this was the view out my window–a photo of a bunch of windows being made!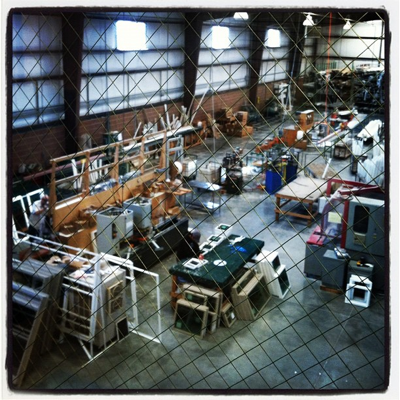 9: red
always hitting the red lights that day.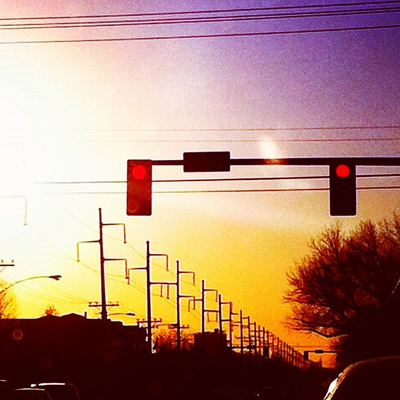 10: loud
the tattoo machines at the convention were super loud. buzzzzzzz.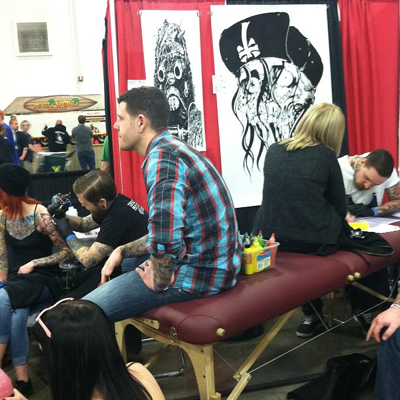 11: someone you talked to today
my brother in law, brad. he works at gold's.
12: fork
this was a bad day.. stick a fork in me, i'm done.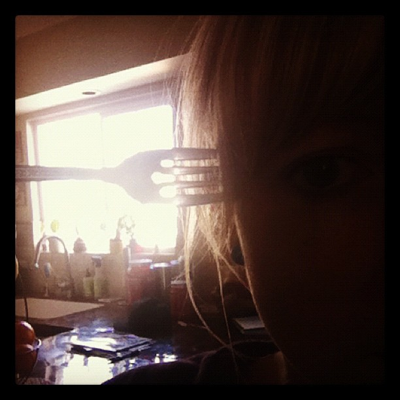 13: a sign
sure sign doggy daycare did its job.. randy was pooped.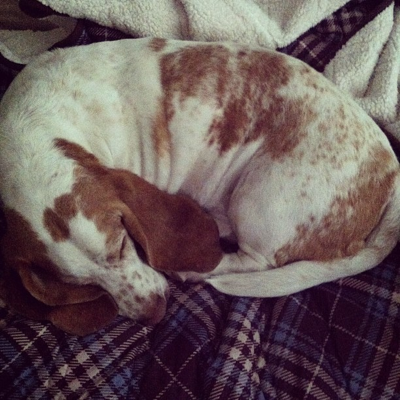 14: clouds
self explanatory.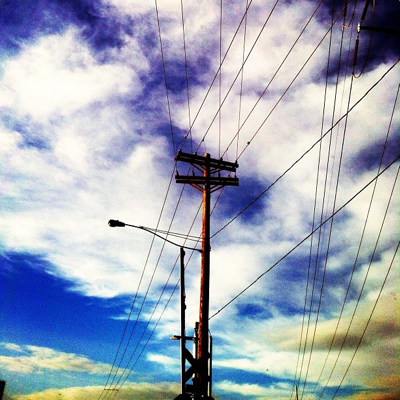 15: car
my car needed a bath!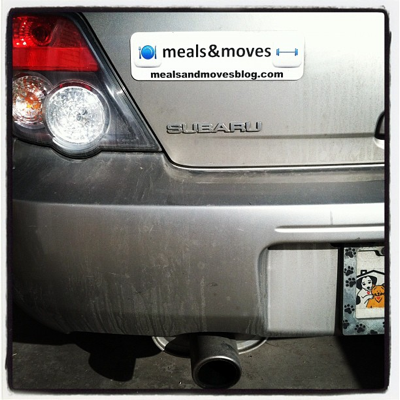 16: sunglasses
marshall gave me these von zippers on our first dating anniversary back in 2008. awe.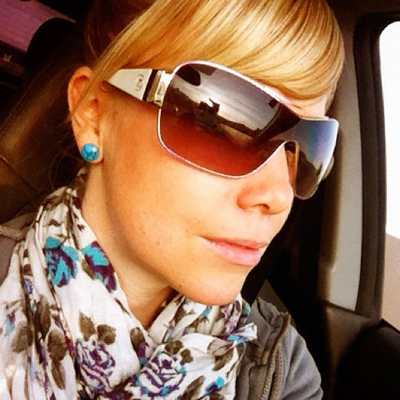 17: green
lots of green in my costco cart!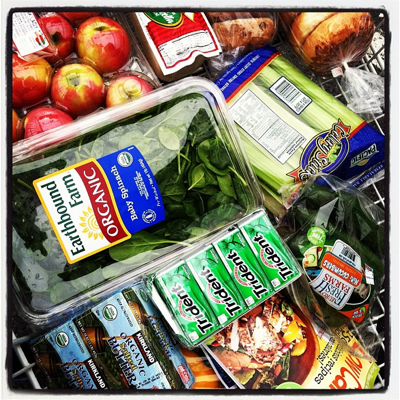 18: a corner of your home
favorite corner.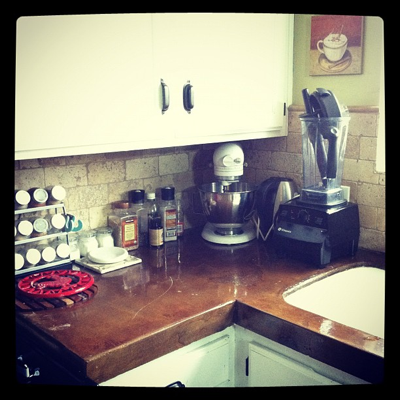 19: funny
my mom is hilarious.. she was sore from our pull-up competition and this was her whining. for heroin.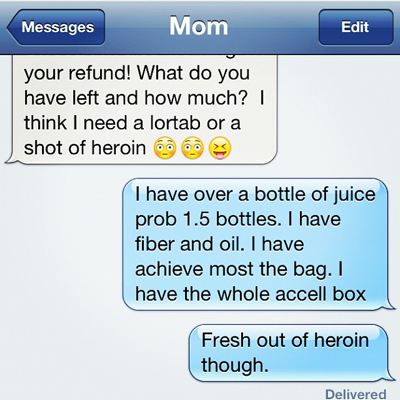 20: before & after
before getting ready for work.. after getting ready for work. clearly not much effort that day.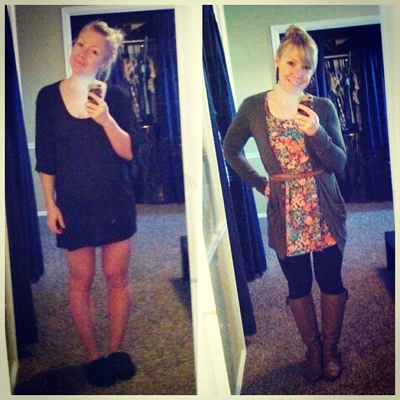 21: delicious
these are a great bedtime snack! good thing they are gone now because i had zero self control with them.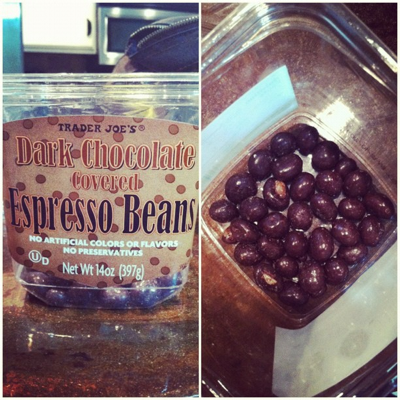 22: kitchen sink
kinda boring…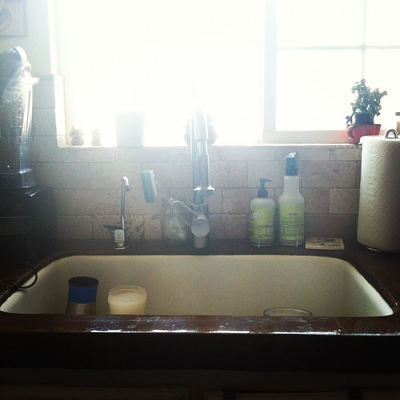 23: moon
couldn't see the moon that night, so i posted these did de los muertos statues we got on our honeyMOON. clever.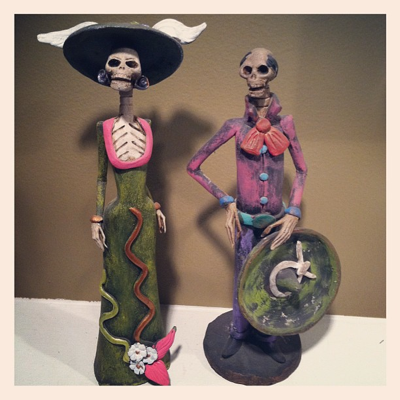 24: an animal
this animal was BEAT from his walk.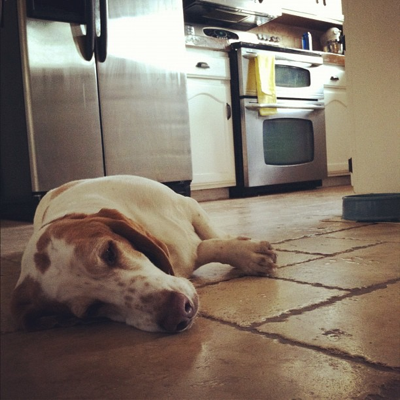 25: breakfast
scrambled eggs with parmesan, sourdough toast (one with butter, one with jam) and my weekly sunday coffee in my squid mug.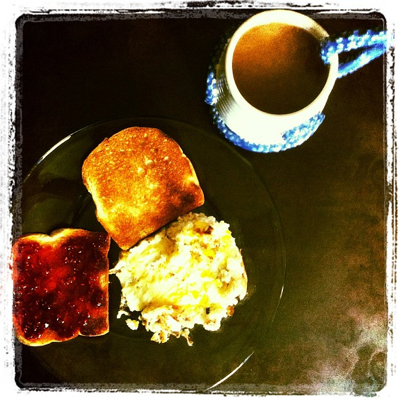 26: key
picked my car up from the body shop that day! happy to have my keys back.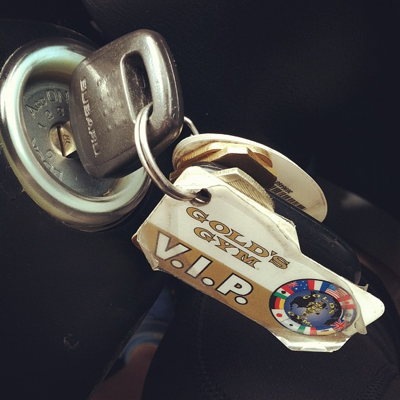 27: your name
i promised you my name is one of a kind. NOBODY else has it.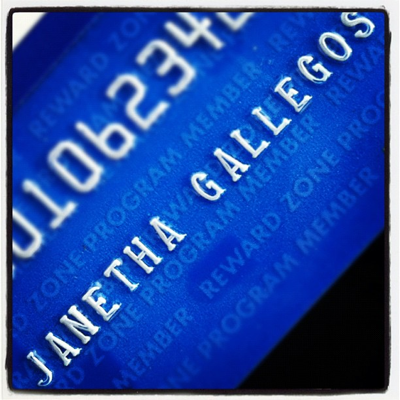 28: trash
i love the simply bar! i am trying not to eat in my car now that it's detailed (i paid a good chunk of change to have it done) but i couldn't resist that day.. but i did make sure to take my trash out of the car!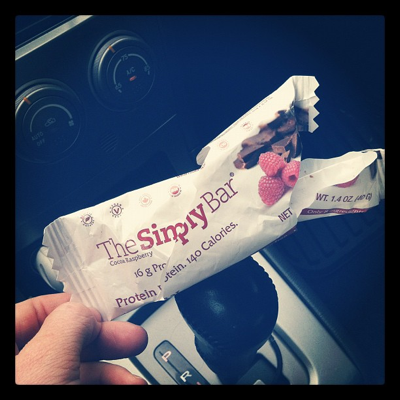 29: feet
i hate human feet.. but LOOOOVE doggy feet. so cute. and they smell like corn chips and/or popcorn at all times.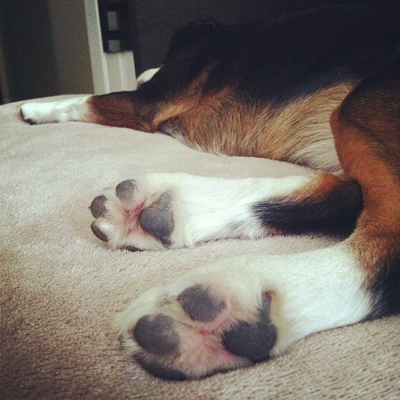 30: toy
i was at babies'r'us getting a baby shower gift.  funny, most people in my instagram feed commented that they thought these were dog toys. i don't do babies!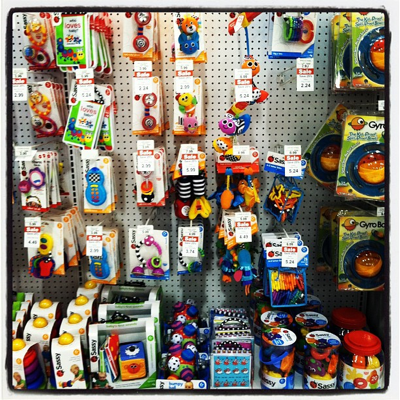 31: where you relax
yep, the grocery store! marshall even went with me on saturday.
and that's that!
april's photo a day challenge has already started. you guys should do it! if you don't have instagram, you can always participate on facebook or twitter.
here's the assignment: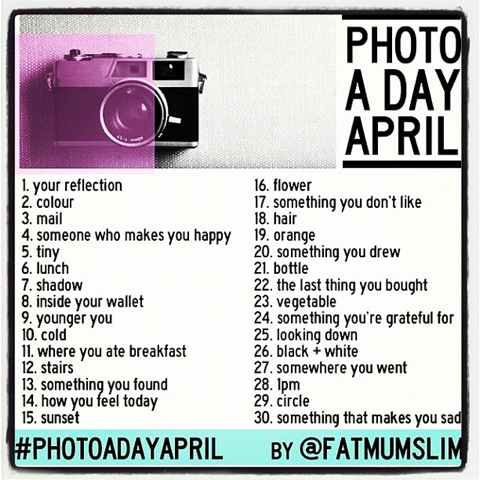 happy photographing!
Q~
what was the last thing you photographed?
xo. janetha g.