hey guys!
before i dive into flashback friday, i want to take a minute to tell you about my appointment this morning. i went to see a motility specialist about my gut issues. if you are just joining us, you can read about my issues here, here, here, and even here.
anyway, i went to a motility doc today to see why the crap i can't crap. ever. i won't go into details because you really don't want to hear where he put his finger or what i had to do.. but the outcome of the long, long appointment is this:
thanks to a procedure administered today, he does not believe i have pelvic floor dysfunction/disorder (shoot, i was hoping i did since that can be fixed with physical therapy and biofeedback.) however, he said PT and biofeedback would not hurt my situation.. he just doesn't want to order it until i get some other tests done.
he wants me to get two tests to tell him more about how my guts function

one test is a sitz marker test. here is a good description of what it is (found it through google.) it takes 5 days and i will have 3 xrays that will tell the doctor how my colon moves things along.
the other test is called a defecogram. here is a good description of what it is (again, found on google.) this requires a bowel prep and then i get to hang out at the hospital for 4 hours while they xray me trying to poop. doesn't that sound fun?

after i get those two tests, we will see what's next.
so, that's the short and sweet update for now. in the meantime, he told me to keep plugging along (and dealing with my plugged up guts.) hope i get some answers. fingers crossed.
flashback friday!
last night marshall and i headed to see say anything in concert. we got to the venue during the second-to-last opening band (luckily, because the only band we wanted to see was the headliner.) after standing around for a few minutes, marshall commented that we were probably the oldest people there. i took a look around. he was right.. the crowd was jam packed with some people in their early twenties and a whole lot of teenagers. it actually made for great people watching.
i saw so many teenagers dressed in a certain fashion, with their hair done a certain style, and acting in a certain way. watching them made me smile real big. i actually got very nostalgic as i saw this and thought back to my own teenage concert-going days.
i was die hard about going to live shows. this all started before the raves, before the drugs, before the drinking (but continued into those days).. i just wanted to go to punk rock shows. and crowd surf. and flail my arms wildly in the mosh pit. and, of course, look a certain way. act a certain way. be a certain person. i didn't think i was trying to be a certain way at the time, i mean.. i was me, myself, and i! but looking back.. yes, i was a typical teenager wanting to look cool to certain eyes. weren't we all?
i was not a typical trendy teenager of the late 90s/early 2000s—and by that i mean i didn't listen to boy bands (HATED them), never preferred going to high school sporting events, and dressed more like a boy than a girl.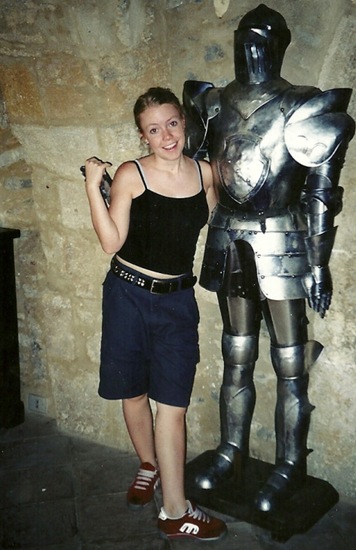 boy shorts.. skate shoes.. spike belt. this photo cracks me up. i still was trendy in my own way. i was obsessed with certain brands and bands. and, like every other teenager in the world, i thought i was pretty dang awesome.
i worked at a skateboard/snowboard shop, which definitely made me think i was even cooler than i already thought i was. we had a skate park in the basement and i got to talk to cute skateboarders all day long. i was a big flirt.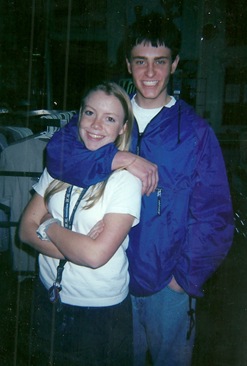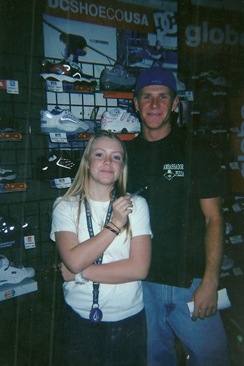 my older brother (doug) was a big snowboarder, which probably paved the way for me to think certain things (and brands) were OMGthecoolest. here i am with dougy B, who i looked up to for knowing about anything and everything cool.
i also thought my nokia brick cell phone was pretty freakin' sweet. oh yes, the nokia phone. back in the day when the only cell phone game was snake—not words with friends or draw something. and a camera on your phone was UNHEARD of. that wasn't even a thought in my mind.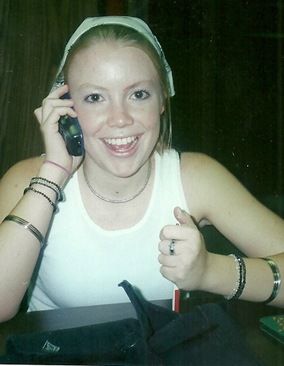 for today's flashback friday, i thought it would be fun to take a trip down memory lane and list some things that were my ABSOLUTE FAVORITE when i was a teenager. hope some of you can relate!
favorite movie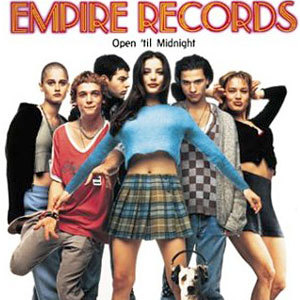 [source.]
i came down with a nasty case of mono my sophomore year, and i watched this movie every single day for a month straight. not exaggerating. i still whip out random quotes from the flick on a regular basis ("who knows where thoughts come from? they just appear. mmhmm.") and i could sing a rex manning tune at the drop of a hat. it's definitely in my top five movies of all time.
i wonder if my obsession with empire records is what played a part in me thinking that working at a skateboard shop was so ultimately cool? probably.
favorite bands
i went to lots of concerts. i was obsessed with music. this was before blogs, obviously.. because now i really am not as into music as i should be! i bought a band t-shirt at EVERY show. and, sadly, my huge t-shirt collection was thrown away by someone on accident.
band hoodie!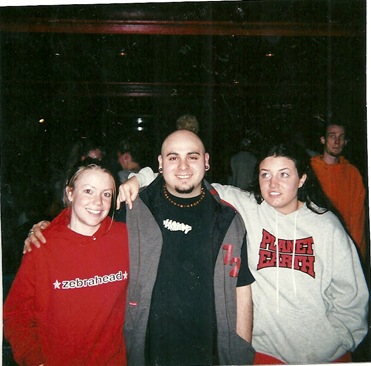 band shirt!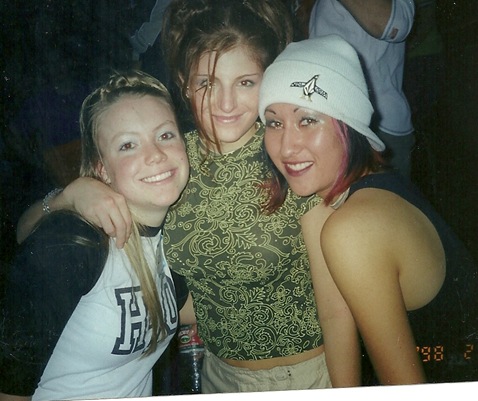 sometimes i would get guitar picks or drum sticks from members of the band.. those occasions were obviously each remembered as THE BEST DAY EVER. pretty sure i have those picks and sticks in a box somewhere…
some of my favorite bands:
nofx
pennywise
face to face
millencolin
good riddance
mxpx
the ataris
h2o
thursday
thrice
homegrown
okay, i will stop there. bonus points if you guys like any of those bands and still listen to them today.
favorite brand
volcom.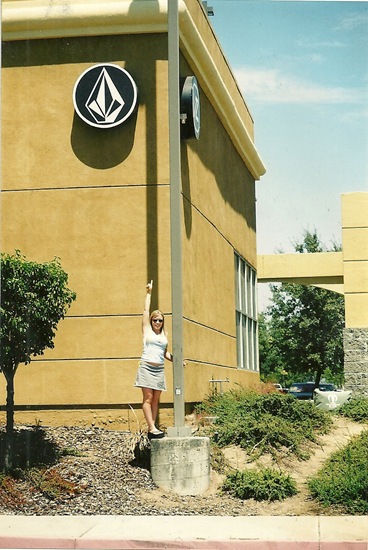 here i am, stoked for the volcom logo in california, wearing volcom head to toe.
saying i was obsessed with volcom is a huge understatement. i actually HAD to be wearing at LEAST one item of volcom at all times.
example: wearing a volcom shirt that i STILL have today.. on my cool nokia phone that i do not still have today.
for my sister's wedding, i had to have a volcom skirt. for my brother's wedding, i had to have a volcom dress. each christmas, my sister would make me a special volcom something.. including a quilt, a flower pot, a mirror, a clock, and other volcom things i can't think of right now.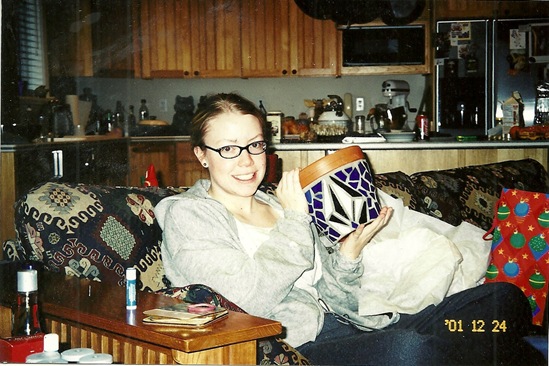 even my halloween pumpkins were volcom-ized.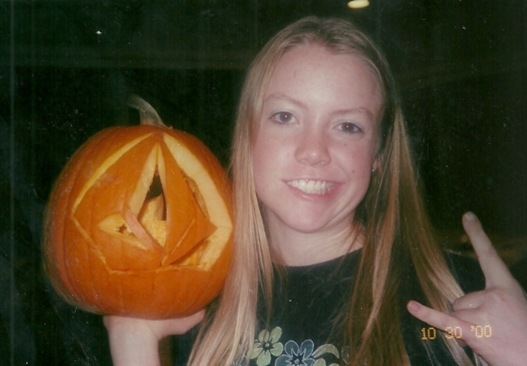 and there i am, pulling my brother's signature smile that i thought was so cool. always trying to be like him!
favorite shoes
skate shoes. i did not ever wear girl shoes. it was flip flops (volcom ones, of course!) or skate shoes. i loved the brands globe, circa, and osiris the very most.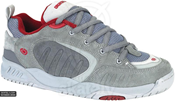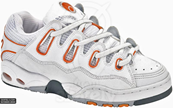 pretty sure i am still hoarding a few pairs in my garage because i simply cannot part with them. shoot, even the box that was holds the flashback photos scanned into this post is in an old circa shoebox…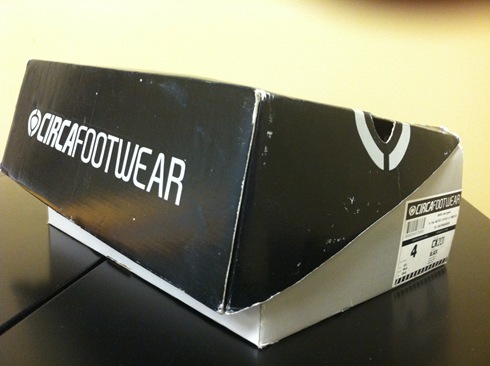 …yes, i wore a size 4 in dudes shoes. i may have worn the shoes, but i could definitely NOT skateboard. that ish is hard! also, sidenote, skate shoes were so super bulky back then. how did i think they were so cool and how did people actually skateboard in them?
favorite makeup trend
two words: white eyeliner. only on the top lids, naturally.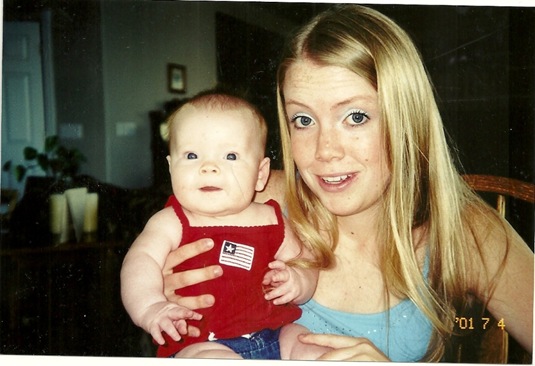 anyone else on the white eyeliner wagon? ha.. it's such a bad look! although my niece, kaylee, was a dang cute baby.
favorite snacks
totinos crisp crust pepperoni pizza.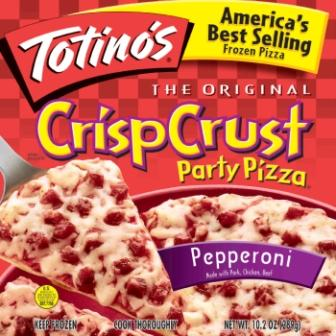 [source.]
i would eat the whole thing after school. loved these pizzas and the freakish square pepperonis. i bet i still love them, just haven't tried one in years.
dr. pepper.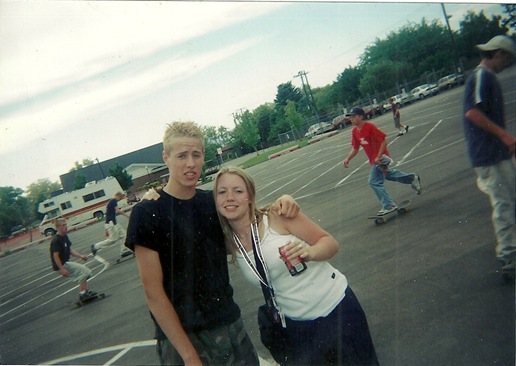 always had one in hand!
wendy's.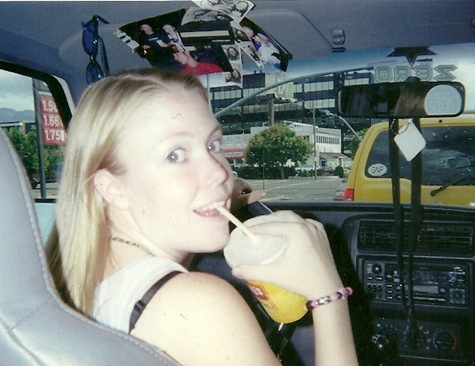 i think i went there EVERY day. i loved getting breadsticks and dipping them in honey mustard. now days, they don't even have breadsticks!
oh, and i also was obsessed with my jeep cherokee sport that i was driving in the photo above. i thought jeeps were so cool! loved it.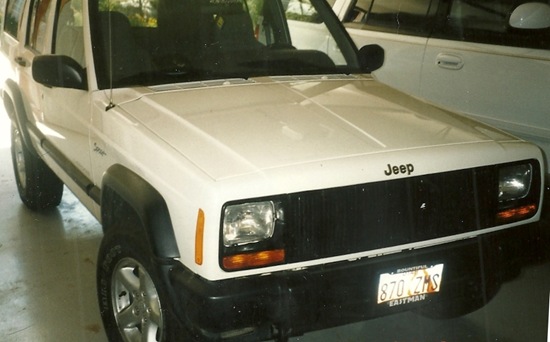 totaled it. on a suspended license. sad.
honey bunches of oats.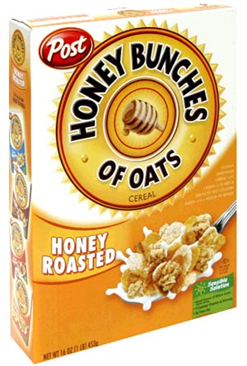 [source.]
i would kill an entire box over the course of a few days. some things never change…
that concludes this round of flashback friday. go ahead and resume normal life, back in 2012.
have a great weekend! chat soon.
Q~
what were you like as a teenager? any obsessions or favorites you'd like to share?
xo. janetha g.