hello! welcome to another installment of three tip thursday, where i hand my blog over to someone to give you THEIR three tips.
before we get to that, i wanted to mention a few random things that i had in the pipeline:
christine at oatmeal in my bowl did a great post about camping!! i cannot wait to go camping this summer. check it out here, a special someone from my family was featured.
my friend lynn from the actor's diet is trying to raise money for her next film: the man's guide to love. it will be about the power of social media. she reached out to me to help spread the word. she is looking for donations as well as help spreading the word. please read her post about the mans guide to love here for more details. thank you!
i have my appointment with the motility specialist in the morning. SO excited to see if he can find out what's wrong with me. i will report back!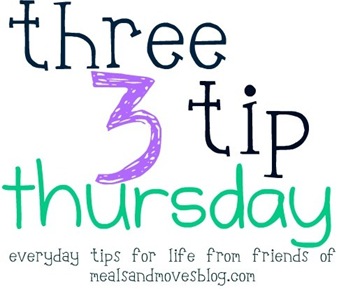 now i will turn the time over to today's guest poster: theodora from losing weight in the city. theodora and i met in philly last august and she's freaking rad. i knew she would have some helpful tips for you all. here she is!
**********************************
Hi! Like you, I love Janetha's blog, and I'm happy she's letting me squat on a little bit of her Internet real estate. My name is Theodora, and I blog at Losing Weight in the City about maintaining my 50-pound weight loss through (mostly) healthy eating and running, without sacrificing my NYC lifestyle.
3 Tips to Stay Happy
While I'm no expert on happiness (although, what an awesome job would that be!), I spent a longer time than I'd like to admit being unhappy. I was never diagnosed with depression, but I definitely experienced a feeling of hollowness and lack of purpose for years. It wasn't until I moved to NYC and turned my life around that I realized how unhappy I was, and that I did, in fact, have control over my happiness.
Not to get all Oprah on you (but damn, do I miss coming home to that lady on my DVR), but here's what I've found to be my secrets to happiness:
1. Remembering that nothing's permanent.
[source]
Last year I got laid off, and that was obviously a hard time in my life. My mom kept reminding me that nothing's permanent, and that this, too, would pass.
2. Getting a pet.
Getting my sweet dog Bailey was not the most well-planned decision of my life. I was 23 at the time and going out for happy hour all the time. My lifestyle was not conducive at all to raising a puppy—but I decided I wanted one and ended up changing my lifestyle to fit him into my life. And I'm so glad I did, because he brings me so much happiness everyday and makes me feel much more grounded. If you can afford a pet (even a goldfish!) and it fits into your lifestyle, it will bring you so much happiness. (You know, if you're a pet person.)
3. You do you.

(My "doing you" also involves taking silly photos with bananas.)
When I lived in D.C., I had plenty of friends and an active social life. I did lots of fun things, and I had a job as a political reporter that gave me access to some pretty cool people and parties. But none of that matters if you're not doing something for yourself. A coworker I confided in about my unhappiness told me I needed to find a hobby—and I see where he's coming from now. But telling someone they need to find a hobby is like telling someone they need to lose weight—they need to discover it on their own. And drinking beer, he told me, didn't count as a hobby. Trying to take up running or thinking about taking sailing lessons didn't do anything for me, because they were other people's passions that I had hoped would rub off on me. (Ironically, I've since become addicted to running and taken a sailing lesson.)
**************************
thank you for sharing your tips on getting (and staying!) happy, theodora!
Q~
what is your #1 tip for happiness?
it's about to get all warm & fuzzy up in here!