i have no idea when the last time i blogged about my entire day was. if i said it's been over a year, i probably would be right. it's hard to believe that when i started meals & moves, i detailed every single bit of every single day. how tedious for me.. and how boring for you! (although you probably weren't reading way back then.)
despite the effort, i do like the occasional documentation of entire days. but this doesn't happen often because i have way too much other junk to blog about! this mind of mine.. full of things to ramble about.. the wheels are always turning.
but today, i am going to tell you about my whole day. because it's tuesday. because it's gloomy out. because i ate really good food but nothing worthy of devoting a recipe post to. because my workout was fun. because i like to use lots of words to turn a whole lot of nothing into a whole lot of something. and because i do what i want.
my three alarms went off between 6:12 and 6:27 AM, and after pressing snooze a few times i opted to turn the alarms off completely. marshall got up and going, but i rolled over and slept for another hour. finally, at 7:34, i made myself get up. not so i could get ready for work, but because i really had to pee.
once up, i did manage to stay up and do a half-assed job of putting myself together enough that i would be deemed "work appropriate".. whatever that is. all i know is i'm glad leggings are acceptable work attire and equally as glad that wearing them makes me feel like i am still in my PJs. marshall had to bolt because his job today was far away, so i ended up blending juice for me, myself, and i instead of the usual his-and-hers double batch. it had an orange, ~20 frozen grapes, ~15 baby carrots, 5 celery stalks, 2 mini cucumbers, and 3 cups of spinach.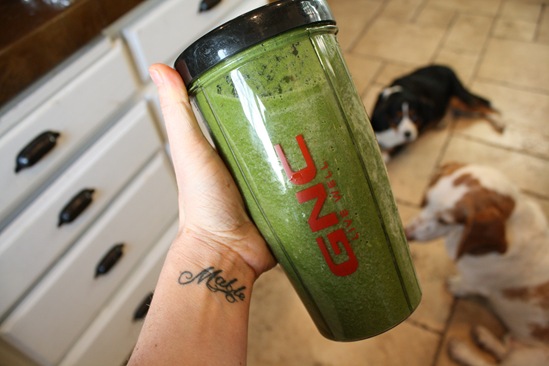 the kids didn't get any. they managed to break into their dog food bin last night and were beyond bloated all night.. they even woke marshall up at 4:30 because they were thirsty. needless to say, they didn't get ANY breakfast. (but yes, i still said it. what is with that phrase, "needless to say"? people always say it before saying whatever that apparently does NOT need to be said. so the phrase is really pointless and a waste of space and/or breath… moving on.)
where was i? oh yeah, this morning. in the kitchen. i grabbed my pills. here is the lineup: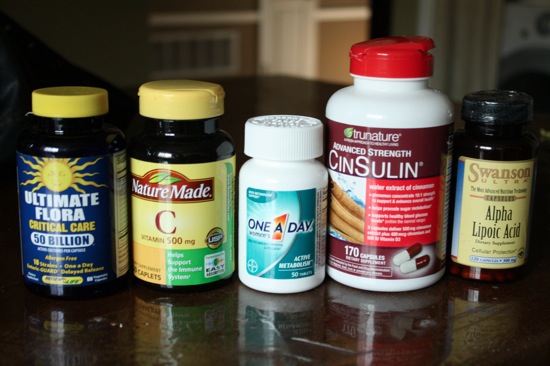 i can't take a multivitamin without food because it makes me gaggy, so i had a chobani champs before swallowing all the pills.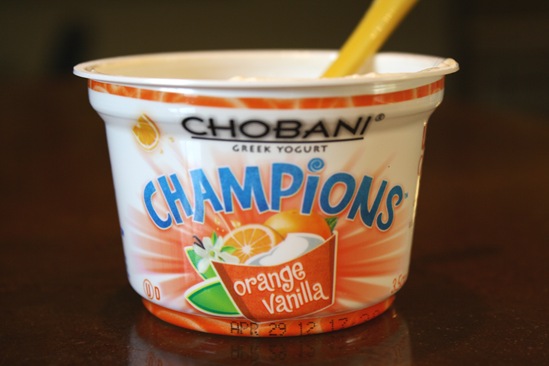 ahh! this is my favorite champs flavor. i can't find it in stores, but chobani sent me a bunch of the orange vanilla. it'll be a sad day when these flavorful fun packs run out.
i packed up the pups and hit the road.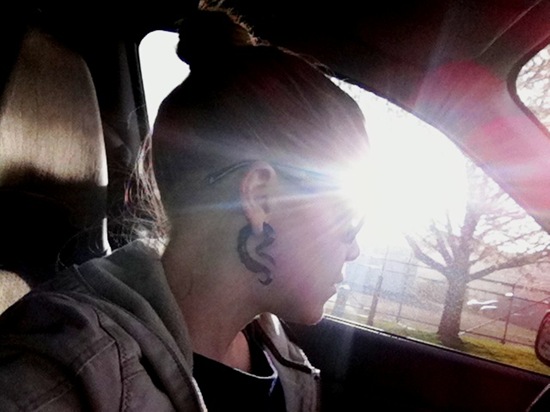 notice the slicked-bangs-with-top-knot hairdo for the day. that's what i do when i am lazy and don't want to shower or wash my hair in the AM. (settle down, i showered last night after the gym.) even though i love this quick hairdo, i subject myself to ridicule at the office by rocking it. today both of my bosses had something to say. one kept telling me i had something sprouting out of my head and the other told me i look exactly like i dream of jeannie. hi-larious.
so! the kiddos were eager to get to doggy daycare, they hadn't been since last wednesday. i had to help the long one out of the way back (that is what i call the very, very back of my car.. does anyone else call it way back? or is it just me and my fam?) because, well, he may be long, but he is also short. i don't want him hurting his back with any major jumps.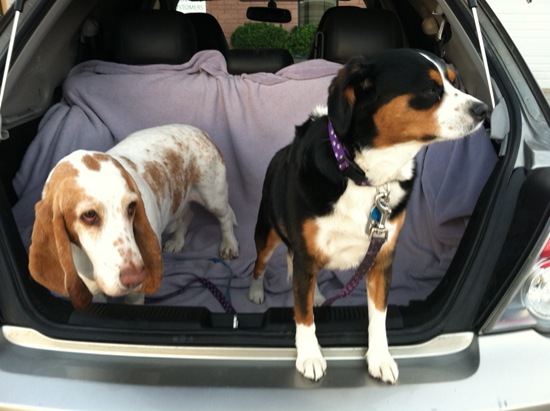 after dropping them off, i headed to my office where i proceeded to get TONS of stuff done. month end is just around the corner and that means my to-do list is a lot longer than usual. luckily i was really motivated this morning and, in addition to my usual daily tasks, i managed to get payroll and sales tax done way before they are due. go me.
lunch time came and i realized that i hadn't consumed a drop of water yet. oh man, i've been slacking big time on water. shame on me. i filled up my contigo and grabbed my lunch.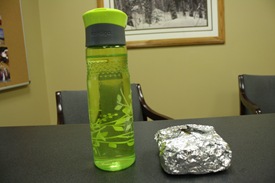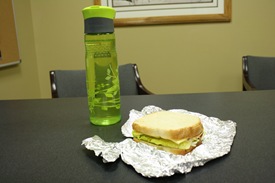 i made a sandwich this morning. it had peppered turkey, colby jack cheese, romaine, dijon mustard, and hot sweet mustard. i used sunflower market's sourdough bread which is incredible! although i do want to try my hand at homemade sourdough.. one of these days.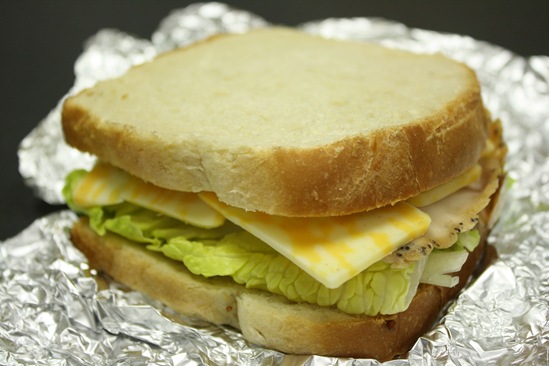 my boss came in as i was eating my sandwich and said something like, "WOW! that sandwich is a double decker! it doesn't look like your usual healthy fare of green goop, what's up with that?" sigh. this is the life i lead. the peanut gallery always has something to say about my food. (and my hair..) but instead of trying to defend my green goop and double decker sandwiches, i've learned to deal with it (by telling people to go away, and that is just what i told my boss today, and then he told me that i am mean. look who's talkin!)
i hydrated responsibly after lunch and managed to drink another 48 ounces of water before calling it a day. i also managed to have a snack! a couple rice cakes with sunflower seed butter. this is a favorite combo of mine. usually i will add cottage cheese on top, but i didn't have any at the office.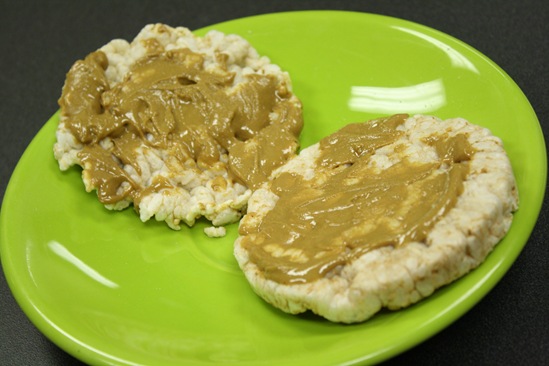 when i told my boss (not the one who called my lunch unhealthy, the other one) that i was going to go have some rice cakes, he made a disgusted face and told me i might as well go eat a piece of vinyl from the shop. (i work at a vinyl window company.) yes, folks, i deal with the peanut gallery all day. luckily i do have a few co-workers that are on the same page as me with eating habits.. it's my only saving grace.
i was happy when it was quitting time and even happier to pick up these two furry sweeties. they had such a fun day at daycare and i knew they would be tired and cuddly the rest of the night. when i got home i couldn't get cottage cheese with rice cakes off my brain, so i had that combo upon walking in the door.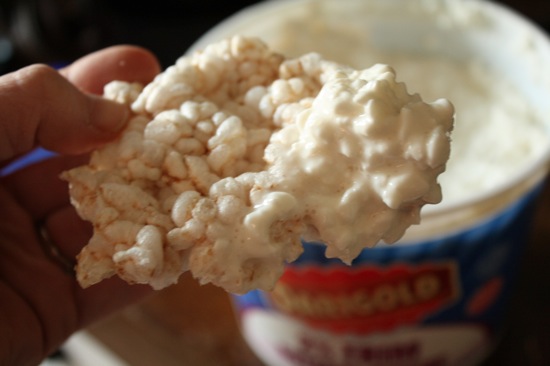 like i mentioned earlier, marshall's job was far away today. about four hours away. sad. i knew he'd be home late, so i took my sweet time between getting home from work and going to the gym. this probably wasn't the wisest decision since the later it gets, the more crowded (and more douchey) my gym gets.. but that was a risk i was clearly willing to take. it also wasn't a good idea because as i lollygagged, i also snacked on random things just because i was in the kitchen. bad habit.. must break. among the random bites were 1/2 a banana with peanut butter, a few pita chips, and a hunk of dave's killer bread sprouted baguette. i will be sad when this thing is gone–i bought it at a costco roadshow but my costco doesn't carry it on the regular.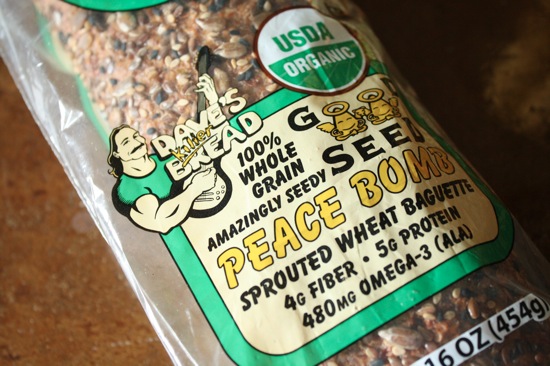 i finally decided to head to the gym. i mixed up my FAVORITE gym beverage—fitmixer BCAAs + water + ice—and headed to gold's. fun fact: i am heading to the fitmixer offices tomorrow for lunch!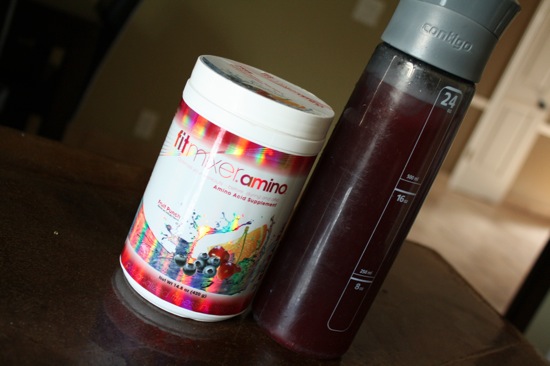 i decided to do a back workout because it just felt right. i used a few moves from phase 2 of livefit and added in a few of my own. here are the details:
i ran into candice at the gym.. she was getting ready to teach bodypump, which i am still too scared to try. she spotted me doing rows and paid me the compliment of telling me i had great back definition. it made me feel warm and fuzzy, thanks C i love ya.
i also did 20 minutes of HIIT on the treadmill that went something like this:
after my workout i had to head to the store to grab chicken, almond milk, chobani, cereal, spices, and avocado. i was getting real hungry so i raced home and got to work on dinner: chicken enchiladas. i followed my usual non-recipe recipe but subbed in red enchilada sauce because it's been sitting in my pantry for way too long.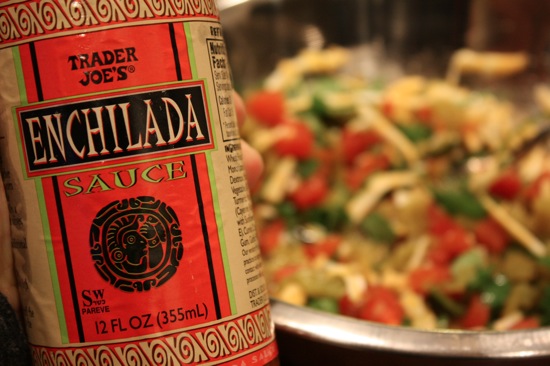 i had been wanting to make tina's restaurant-style salsa for weeks now, so i whipped a batch up and it did not disappoint! it also made a LOT, like tina mentioned it would, so now i have two big mason jars full of fresh salsa. come on over!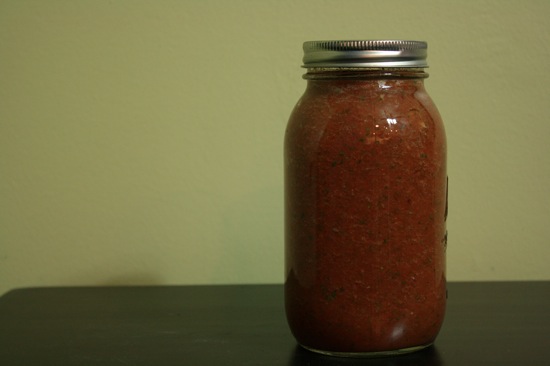 marshall got home at 8 but still had to head to the gym.  when he got home from working out at 9:45 he was happy to have a tasty mexican meal waiting for him. i didn't wait to eat.. i have no manners and i was hungry! dinner was ready at nine, i ate at 9:05.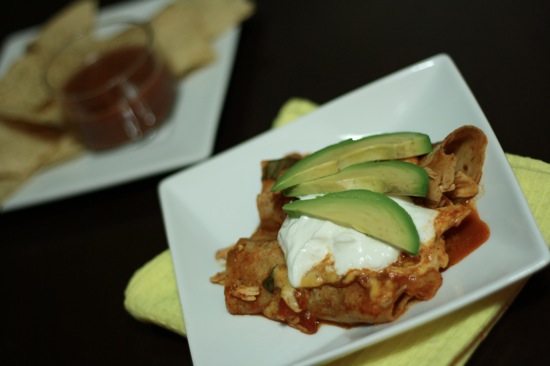 i could eat enchiladas, chips, and salsa multiple times a week.
i typed this post while marshall ate dinner. and, as expected, the pups are totally pooped.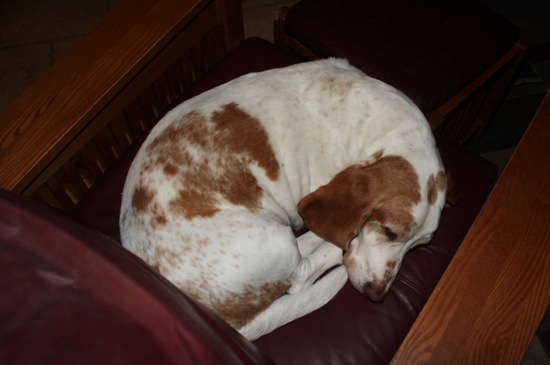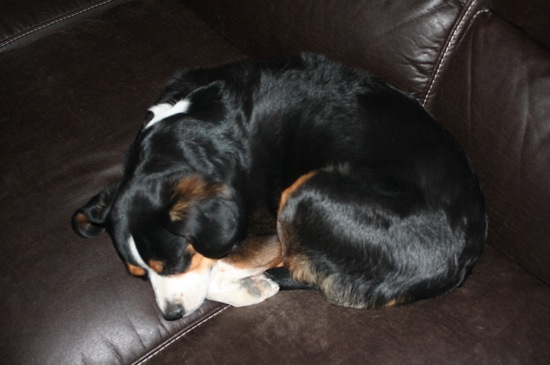 my sweet tooth just kicked in, so i went to the kitchen to find some dessert. this diva approved mojo bar should do the trick!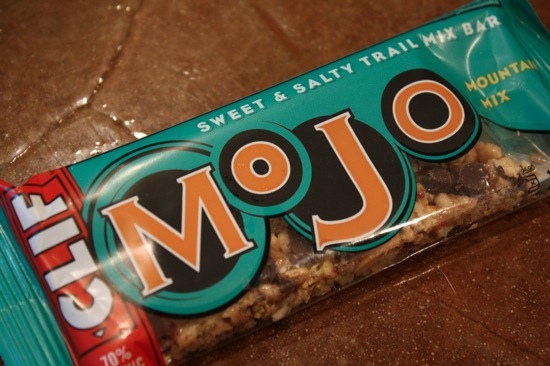 WHEW. and that, friends, was my entire tuesday.
that was way freaking long. and probably boring. and why i no longer document my whole day on a regular basis.
xo. janetha g.