win: i successfully made non-utah scones for my first time last night.
to me (and probably every other utahn and idahoans) these are scones. to the rest of the world, THESE are. i had all the ingredients on hand, so i figured making ina's cranberry orange scones would be the perfect activity at 10:30 PM on a sunday night.. right?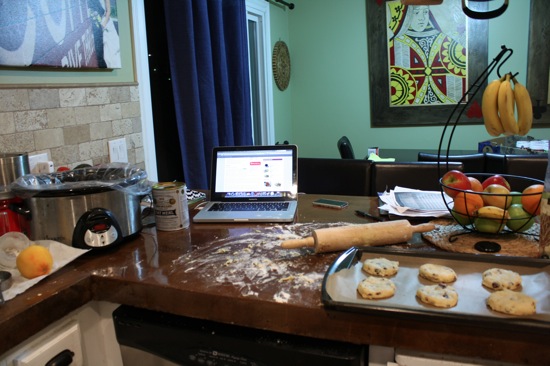 a little messy, but flour on the ol' macbook never hurt anyone (or did it?)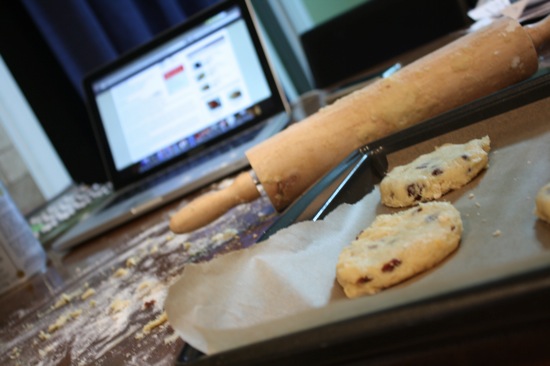 i followed the recipe almost exactly, except i used whole milk instead of cream and salted butter instead of unsalted.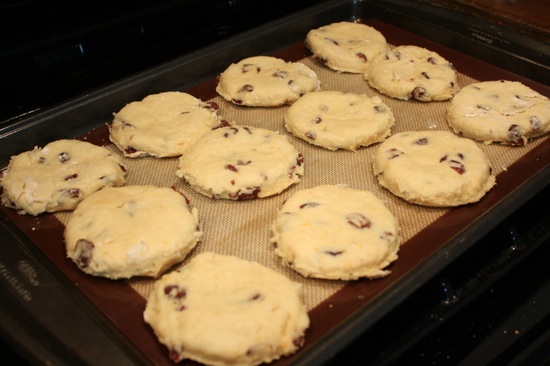 the recipe made 18 cranberry orange pillows of delight…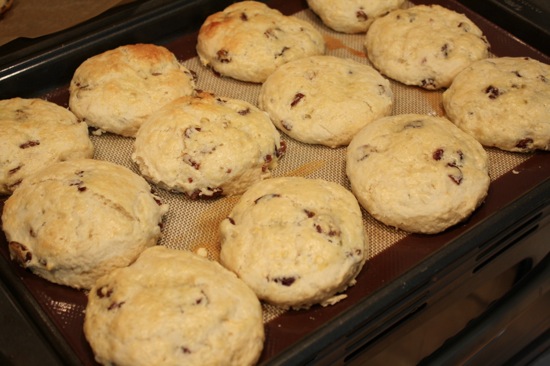 these were too easy to make. it's dangerous.
loss: these were in no way, shape, or form healthy.
but that did not stop me from eating one hot from the oven.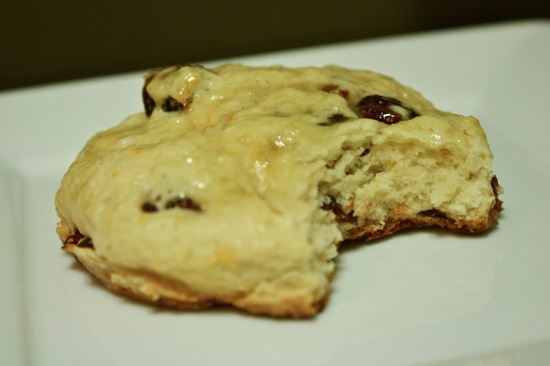 win: i unloaded them all at the office, so i stuck to eating just one delicious (albeit unhealthy) scone.
i have big plans to make a healthy version soon.
loss: monday mornings at work are real stressful.
enough said.
win: mornings are better when celebrating national food holidays!
today was national spinach day and i celebrated with a morning juice made in the vitamix.. it may have been my new favorite blend!  no photo because i really don't have time for that on monday mornings (or any mornings, i am always in a hurry & running late) but it had spinach, cucumber, celery, grapes, and an orange.
loss: my boss calls my juice throw up every morning.
it bothers me.
win: i got my car back today!
it was at the body shop for a week. i missed it! i am stoked to have it dent-free. it's the way to be.
loss: i need new tires.
grumble. after spending nearly a grand on the car repairs and another $800 on replacing our fence that blew over last week, tires are the last thing i want to pay for. but i should not complain, at least i have a job.
win: speaking of my job, i actually left work on time today! (i get off at 3 on monday but rarely leave on time) which meant i got to the gym before all the annoying muscle heads.
muscle head infestation starts around 5 PM and goes til about 8 PM. it's always PACKED and there is no way to get to all the equipment i need. today i got to the gym at 4 and did this phase 2 livefit workout (triceps, biceps, abs) followed by 10 minutes on the elliptical and 10 minutes on the treadmill.
double win: i upped my weight on a few triceps exercises.
muscles are rad. muscles are sexy.
loss: i didn't stretch after my workout.
ugh. i never do. someone make me! seriously.
win: i recently got a whole bunch of protein snacks in the mail!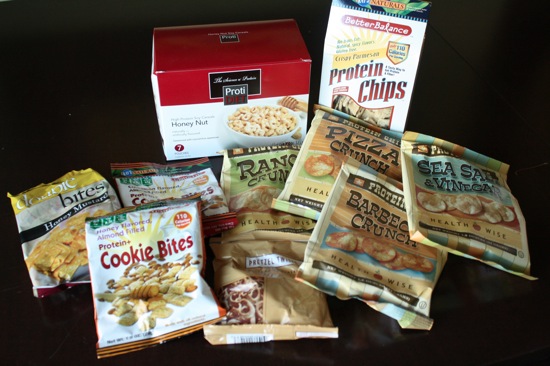 my friend tiff (aka carbzilla) turned me onto a website that sells a plethora of protein packed items. some of the stuff is sketch, but lots of things are legit. i snagged the pretzels that tiff recommended and also picked up a few kinds of chips, crackers, cookies, and cereal.
the pretzels are DELICIOUS.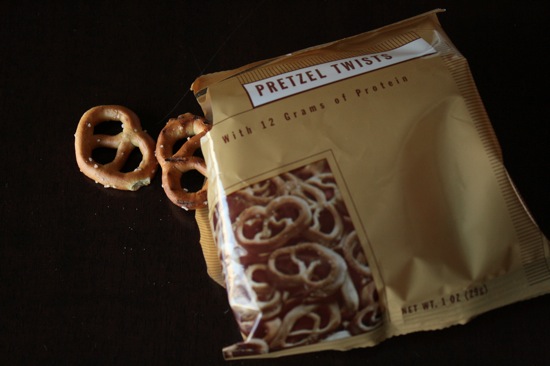 each bag is 120 calories, 3g fat, 11g carbs, 12g protein, and 4g fiber. yes, for real.
loss: the cereal is the grossest thing i have tasted in a long time.
it looked promising…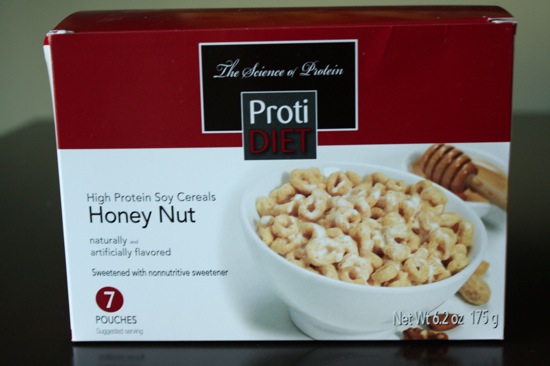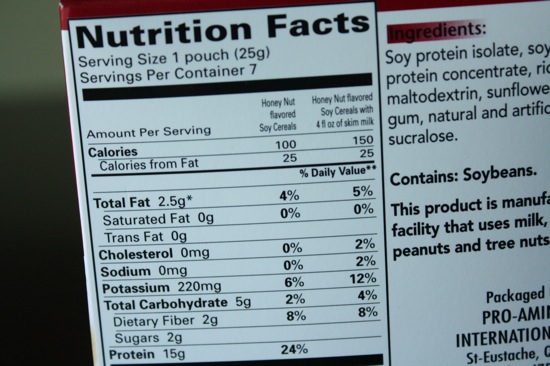 HOLY CRAP IT IS SO GROSS. i took one bite and literally spit it onto the floor. what a huge waste of money. total, total loss. live and learn.
win: greek salads for dinner! and i found whole wheat couscous at sunflower market.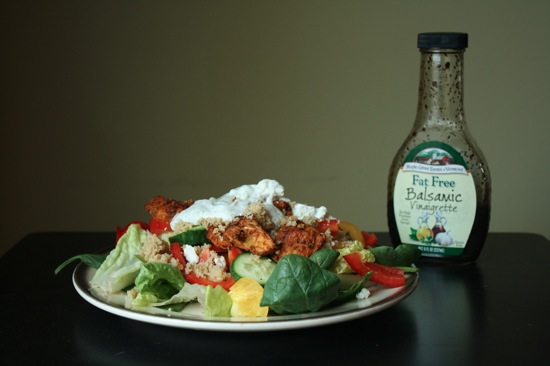 this salad was giant. i grabbed my chapstick for size reference.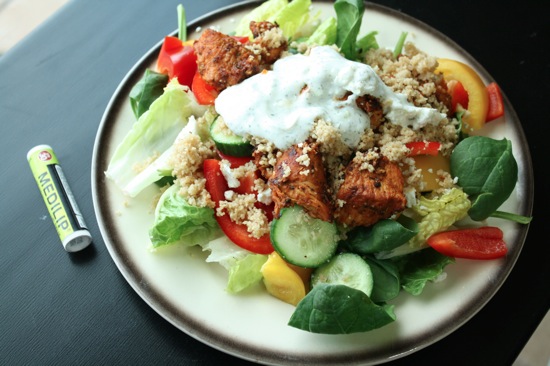 it had spinach (yes i celebrated the holiday twice today!), romaine, red and yellow bell pepper, cucumber, marinated chicken (recipe here), balsamic couscous, tzatziki (recipe here), and balsamic dressing. perfect. well, it was missing hummus, but i was too lazy to make any.
loss: i usually eat some chocolate covered espresso beans after dinner and today i ran OUT.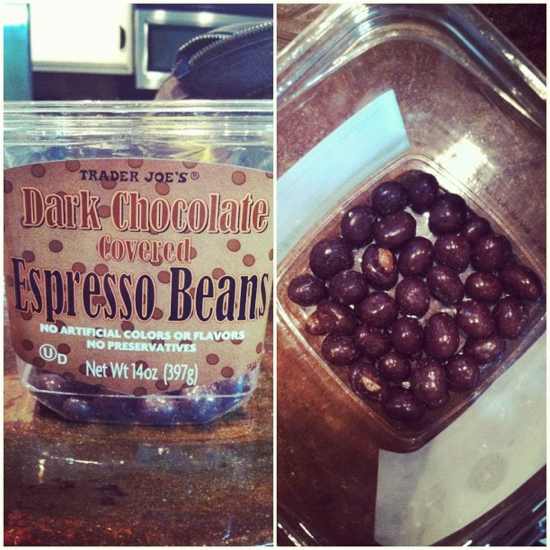 okay, okay, that is probably actually a win. really, i have to be honest here. the handfuls were happening way too often for my own good.
win: i got to see my cousin curt for the first time in over a decade!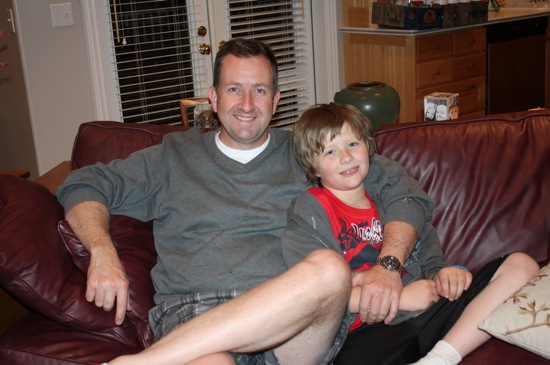 curt and his son grant were driving through salt lake city, so they decided to stop in at momma b's and stay the night. it's hard to believe that i hadn't seen him in over ten years–we don't see a lot of our extended family, but we sure do love them! it was great to catch up and hear his awesome stories about being a pilot. eeeep, that job would be too scary for me.
loss: this is the best post i could come up with tonight.
i know i took the lazy way out, but hey.. it was quite the monday. and now it's time for bed.
Qs~
1. a win from your day?
2. a loss from your day?
xo. janetha g.
p.s. one more win: the winner of the nuts about granola giveaway is #52, ashley s. marshall picked the random number, so you can thank him.