hello!
back in the day, i used to do a little feature called "guest post thursday" where i featured guest posts from blog friends. this was because i was a busy girl, planning a wedding, and by the time thursday rolled around, i needed a break from blogging so i could catch up on life. these days, i am finding myself super busy again! that's not a bad thing, i am happy to be busy. no, not planning another wedding (despite the utah stereotype).. just living life.
instead of bringing back guest post thursday, i wanted to put a more specific spin on things when i hand my platform over to blog friends. because i am a sucker for helpful hints, i decided to ask people to send in three of their best tips. i try to offer you all tips that i have, but other people have tips that i cannot provide. i love the idea of sharing others' knowledge here on meals & moves!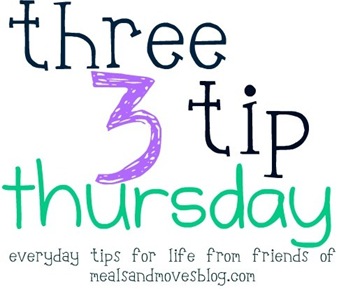 i don't want to limit this tip feature to only food and fitness tips. there is so much more to life than that, so i decided ANYTHING goes on three tip thursday.  i explained this to my first tipper, kait, and she definitely explored an area that i have never really blogged about. she asked if it could get sexual. i was caught off guard because usually kait is giving me great tips about yoga, digestion, or juicing, but i know we're all adults here, so i told her to go ahead and sex it up! just take that as fair warning.. when you scroll down there are some photos y'all may not want everyone to see.. so watch your back.
with that said, i am excited to introduce my first installment of three tip thursday. hopefully you will all enjoy learning new tidbits of info that everyone has to offer. oh, and i can't wait to see what search terms lead to this post… ha!
here's kait.
***********************************************
Hi all! I'm honored to be the first blogger of Janetha's new series. My name is Kait and I'm the foodie, researcher, and sexpert behind yoga/beauty/life. I'm celebrating a Week of Passion at my blog and wanted to carry the theme over here and give you all a little somethin' different!
As a Sensuality Coach & Educator, I help women enhance the relationships in their life (including with themselves) by empowering them with the knowledge and tools to own their sensual self. I offer both Passion Parties (think Tupperware parties except they've got the burp and we've got the buzz) and DIVA sessions where I counsel women one-on-one.
Enough about me…lets heat things up for you with three sexy tips!
Tip #1: Playing Safely with Toys 
If you own or are thinking about buying an adult toy, these products ensure safe +fun play time.
Toy cleanser to protect both you + your toy. The vagina has a balance of good and bad bacteria. By altering that balance, you heighten your risk of infection. To properly clean a toy, use a product designed for that purpose.* Things such as soap, Lysol, hand sanitizer, and the dish washer (yes I've heard all of these!) strip your toy of its protective layer and cause it to break down sooner than necessary. When we make an investment in our pleasure, we want the highest return possible! *silicon & glass toys are excluded from this rule
Lube to make toy time safer + more pleasurable. Lube's purpose is to decrease friction, lessening the risk of tears (in the vaginal lining or condom) and infection. Most "OTC" lubes were not designed for sex and therefore fail at this job. For example, KY was created for surgical purposes and breaks down with friction.Lube from direct sales companies, on the other hand, was designed with the body in mind. It is pH-balanced and made with non-irritating ingredients (KY has honey…see Tip2). Lube also enhances sensation…aka everything feels better! Seriously, run your finger across your lip while its dry. Then lick your lips and do it again. Uh huh.
Tip #2: Edible Delights
Edible products can liven up your routine and are perfect for those who don't love natural tastes. Not all edible products are made equal though. Specifically, some are vagina-and-booty-friendly and some aren't. What distinguishes the two? The presence of sugar and/or sugar alcohols.
Rule of thumb: you never (ever) want sugah in your bowl. <—- said like the Bostonian I'm not.
If an edible has either of these ingredients, don't let them near your intimate areas! Yes, this includes food. That being said, you don't need to necessarily tell your partner this little fact. "It's on 4 areas honey" <—lie, its only on 3. S/he goes licking and looking and licking and looking and well…you get it.
This also means that such edibles should be completely licked off male partners before penetration. I don't hear any males complaining on this one. And you won't be either since that penis just got turned into a popsicle with a stroke or two. Green jolly rancher, vanilla frosting or cotton candy anyone?
Tip #3: Passion Pantry Staples

Regardless of how much experience you have (or not) with adult products, the following are the building blocks of any Passion Pantry. You might be surprised by what you see.
Pure Instinct Perfume: Chock full of pheromones, this perfume helps you get more of the attention you seek, whether it's on the job (think: more tips), in the store, or in the bedroom.
Diva Basics Set: Shift your mind from work to pleasure with pheromone-packed, spa-quality bath and body products that leave your skin irresistibly touchable. All are paraben-free.
Super Deluxe Smitten: Part loofah, part massager! Make shower-time unforgettable and massages, idiot-proof. On your feet all day? Flip it inside out and slip your tootsies in. Ahh…
Soy Seduction Candle: Fill the air with a pheromone-packed scent or drizzle the melted, lukewarm-but-definitely-not-hot wax on your partner's back for a warming, relaxing massage
His & Hers Edibles (D'Lickous + Candy-licious). Sexy time never tasted so sweet.
Pure Satisfaction: Intensify every touch. Leads to increased arousal, orgasm frequency, and orgasm intensity. Or just puts a spring in your step when you add it to your daily routine. ;)
Lube: UltraGlide for my folks who are super sensitive down below; Slick Stik for those who want the crème de la crème.
Toy Cleanser: See above!
Bullet Vibrator: The most versatile vibrator ever! Use it for clitoral stimulation, external anal stimulation, against the cheek during oral sex, etc, etc, etc
Ready to take it up a notch?
Monte Carlo: X marks the (G-)spot! Whisper quiet but super powerful…flexible enough to get between partners during intercourse…and ridiculously simple to use. :)
We-Vibe III: Sharing is caring! The ultimate solo or couples vibe that allows you both to benefit from vibrations while giving the wearer dual stimulation and pleasure!
Mimi (for those with a male partner): For those nights you aren't feeling it, for when he travels, and, most importantly, so you never have to swallow again.
As a last minute decision, I decided to host a giveaway for a pantry staple on my Facebook page today! Head over to Passion By Kait to enter.
As I say to my clients…I hope you blushed a bit, learned a little, and laughed a lot. Thank you to Janetha for letting me share my Passion and to you all for holding a safe space for me. <—yea, the hippie had to come out just once.
Have more questions? Interested in learning more about my services? E-mail me to set up your complimentary 15-minute session. Liked what you read? Get daily updates, discounts, and giveaway by joining my Facebook community.
Yoga/beauty/passion,
Kait xo