hello and welcome to wednesday night!
i had quite the busy day today.
after dropping penny & randy off at daycare, i dropped my car off at the body shop to get some dents fixed (note to self: don't back into poles or run into retaining walls ever again.) i will have it back on saturday. mid-day i ran (okay, drove.. marshall let me borrow his car) to three different credit unions to seal the deal on our automobile loan refinances.. we are saving $300 a month, all of which we will still pay toward principal so we can get those loans paid off quick. now is a great time to refinance, folks!
back at work, i reconciled my life away in quickbooks and had to stay late because i procrastinated tying out february's month end balances.. by a mere 21 days is all. woops! i picked up the worn-out kiddos from daycare and dropped them off at the casa.  i inhaled some popchips, cottage cheese, and a chunk of dave's killer sprouted baguette with cherry jam, then headed straight to the gym for a leg workout followed by some moderate cardio.
the details:
i finished with 20 minutes on the elliptical at level 15 and a 6 MPH pace.
i came home and immediately got to work on dinner because it was already past 8 o'clock!  i made my brown sugar lemon chicken. the first time i made it i mentioned that it was a time consuming recipe, but since it was late i decided to take a short cut and finished the cooking process in the frying pan (instead of the oven.) this was a great idea! the whole process took less than 20 minutes. super speedy! worked like a charm. marshall had roasted some sweet and red potatoes (in garlic, frank's, salt, and pepper) while i was at the gym, so i steamed a batch of broccoli and dinner was served by 8:35!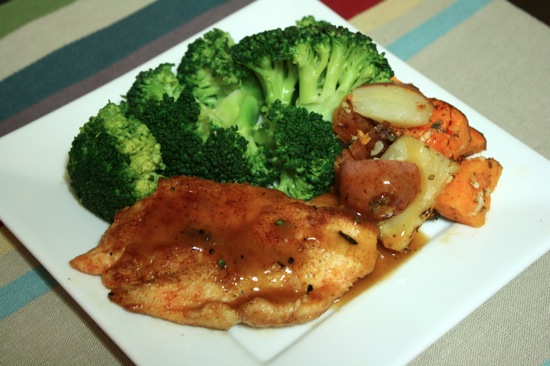 i added a dollop of chobani to my potatoes as an afterthought. good choice.
whew.. and now i am finally taking a load off to blog! quite the jam-packed wednesday.
now, for some fun rambles!
tonight i want to talk about the other blogs. for the most part, the blogs i read all have to do with food and/or fitness. well, mostly food.. now that i think about it. BUT, yes, there is a but, there are some blogs i read that have nothing to do with food or fitness. and i love them. i have them in a folder called "other stuff" on my google reader. today i want to give you a peek inside my other stuff folder.
first off, whatshouldwecallme is my new favorite one, but i already blogged about that in last week's post. in addition to this new fave, here are some others…
j's everyday fashion.



let's face it. i am not fashionable. not cutting edge, not trendy, not hip with it. j's blog makes dressing cute look so easy AND affordable! i get tons of ideas from her and she's always got great outfits that i can wear to work and includes links to where items can be purchased. here are a few i love:




(click the photo to go to each specific post)
this one is cool.. people send in an old photograph that they are holding up to the same location as in the photo.. it's pretty rad to see how they match up and how the background has changed! the submitter also includes a little snippet to go along with the photo.
here is a good example: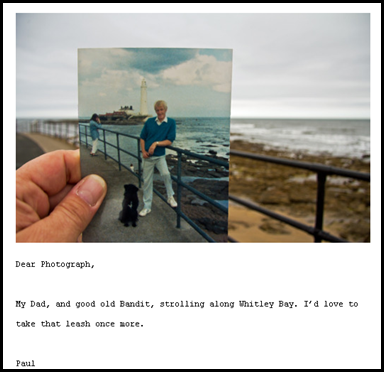 makes me want to dig out some old photos and visit the neighborhood i grew up in!
this blog is compiled of little letters. here are just a few gems:



(except change it to husband.. and this is SO TRUE. want proof? look at my caption on this photo.)

it's ALL THINGS OWL. enough said. (i blogged about this site before, here.)
and finally, for the grammar nerds, apostrophe catastrophes.


yes, it's just what you would think.. a bunch of situations where printed items have horrible grammar.  here are a few examples: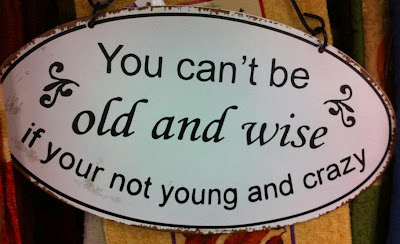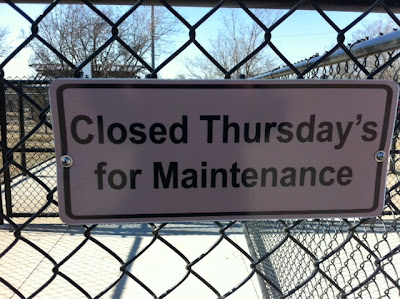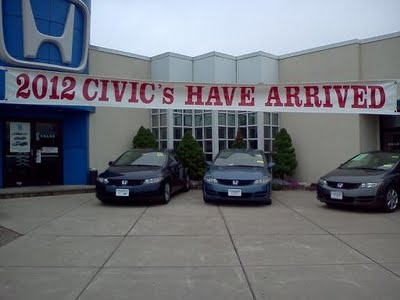 (click the photos to be taken right to the posts.)
fun fact: as i was browsing the archives to pick a few to share, i came across this catastrophe in elko, nevada, that i actually posted on my instagram back in july! weird.
whelp, that's that! i am gonna go pass out. until next time, friends.
Q~
what is a non-food/non-fitness blog you love?
xo. janetha g.