it's that time again. twelve lists of two!
two meals hanging out on my camera card.
1. i made jessica's chicken with jalapeño cream sauce last night. i served it over quinoa with a side of asparagus.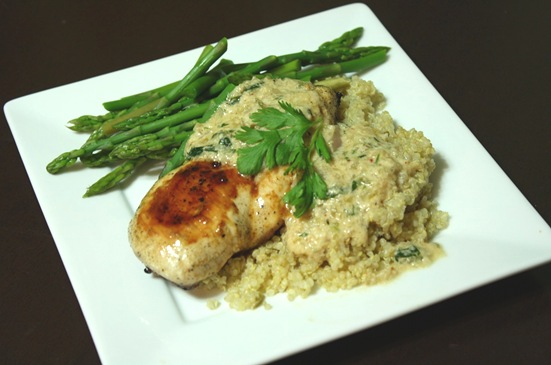 it was super good!
2. this roast i made in the crockpot a few weeks ago and never blogged about. oh man, it was so good. i think i will make it again soon.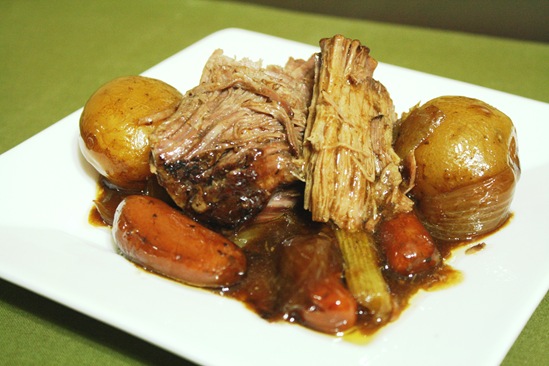 two photos of the kids at daycare.
1. do you see randy?
2. can you spot penny?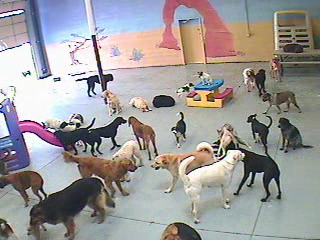 i love that i can see them on the doggy daycare cam, but it is kind of distracting! they are seriously LOVING daycare.. best investment ever.
two recipes on my to-make list.
1. chicken stroganoff from bev cooks.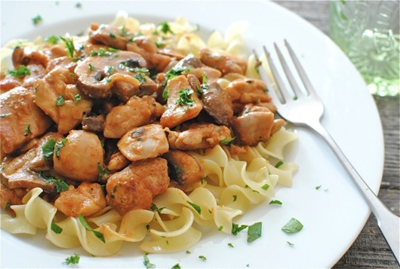 (photo courtesy bevcooks.com)
2. homemade bran flakes from macheesmo.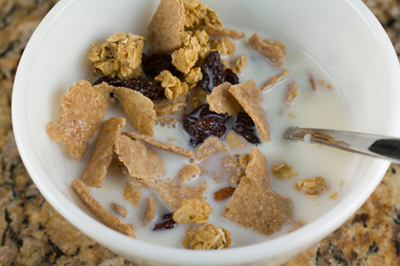 (photo courtesy macheesmo.com)
two things i want to learn to do.
1. knit and/or crochet so i can make scarves and beanies
2. cross the monkey bars. i have never in my life been able to do this. weak sauce.
two things you must read.
1. i don't want to have kids. get over it. great article recommended by the lovely teri.
2. foodimentary. this is a blog dedicated to national food holidays. YES! a blog after my own heart. today is national chocolate soufflé day, in case you wondered.
two clever ideas.
1. when cooking, i often use only half an onion or half of a bell pepper (since i am only cooking for two.) here's a tip: wrap leftover veggies in foil. when the time comes to use the remaining part (like this onion).. use the foil as your cutting board so you don't have to dirty an actual cutting board.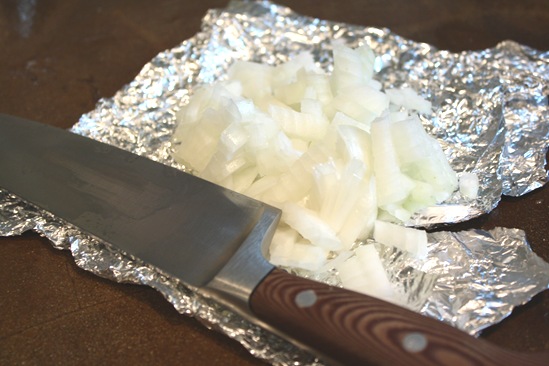 and then add the foil to your ever-growing ball of random bits of foil that you plan to recycle when it is the size of mars.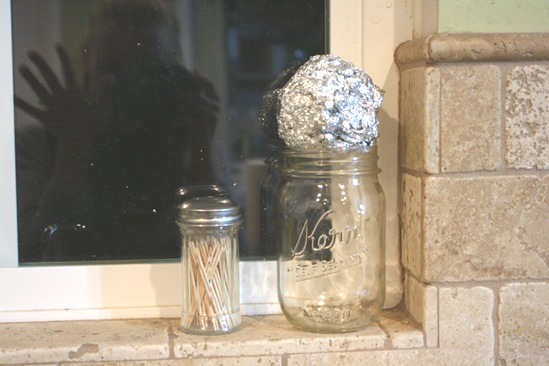 see me waving?
2. so want to do this! cute frame around the thermostat.

source: apartmenttherapy.com
two outfits i absolutely dig.
1. this minus the sunglasses.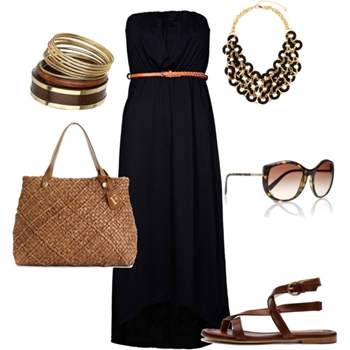 source: polyvore via janetha via pinterest
2. love the pairing of stripes with sunglasses.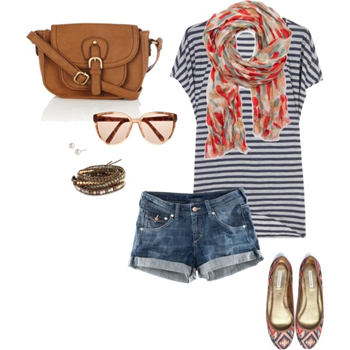 source: polyvore via janetha via pinterest
both getups make me excited for summertime!
two things i spent money on today.
1. tough mudder registration. yep, kristen has gone and talked me into another mud run.. but this one is even harder and longer! it's not til october, so i have time to get tough.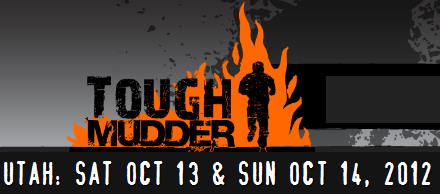 2. fish. we are having fish for dinner!
two things on my to-do list.
1. POST OFFICE. this is something i always, always, always put off. i am not sure why. but deb and katie.. i promise you have mail coming to you.. someday. (notice how i didn't say soon.)
2. laundry. folding it, to be precise. it never, ever, ever ends. if i was rich, the first chore i'd pay someone to do is my laundry.. followed by cleaning the floors.
two songs i am digging right now.
you guys liked that i posted that tegan & sara video yesterday.. so i thought i would give you two more.
1. we are young by fun. (actually the whole new album is awesome. marshall recently surprised me with it. love him.)
2. in the morning by the junior boys. it's an oldie but a goodie.
two new apps i am loving.
1. draw something.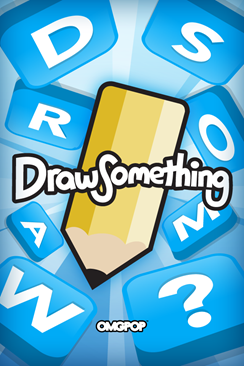 OH MY GOSH EVERYONE GET THIS AND PLAY IT WITH ME NOW. it's like pictionary. and it's so, so fun. look how good i am at drawing a walrus!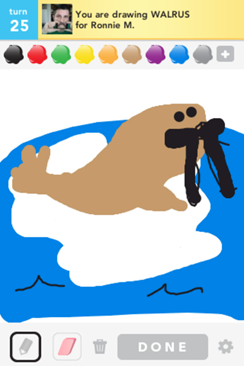 don't act like you're not impressed.
2. word to word.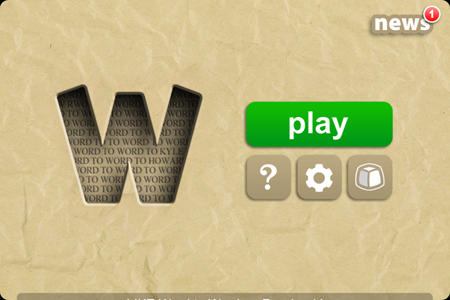 this one is played solo.. you match up words that are somehow related.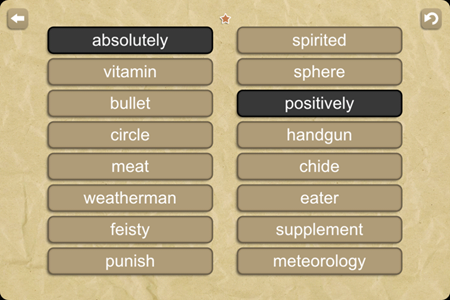 great entertainment for a word freak like me!
two random things about me.
1. i hate wearing a bra. it's the first thing that comes off when i get home from work.. even before my shoes. or, if i am wearing something that is baggy enough to not require a bra.. i won't even wear one at all. like today.
2. i graduated ON my 18th birthday.
that was fun. have a happy leap day tomorrow!
your turn: give me two lists of two. any lists will do.
xo. janetha g.