it's the end of the week. this one has dragged for me for some reason. couldn't tell you why, but i know i am welcoming the weekend with open arms.
haven't been random for a minute. here's a list. you love lists and you know it.
1. i just spent $51 on instagram magnets.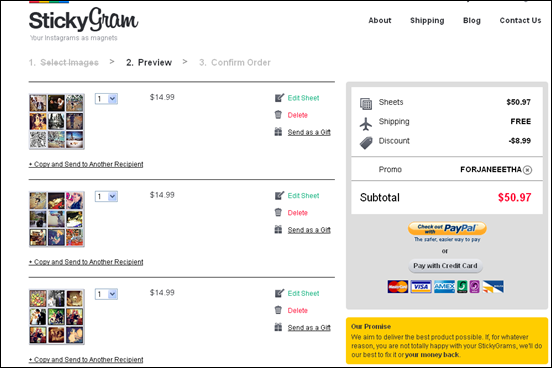 yeah, did you know you can turn your instagram photos into magnets?! and did you know it's very hard to only pick nine.. so i picked 36. what?
2. there is absolutely nothing randy will not eat (drink).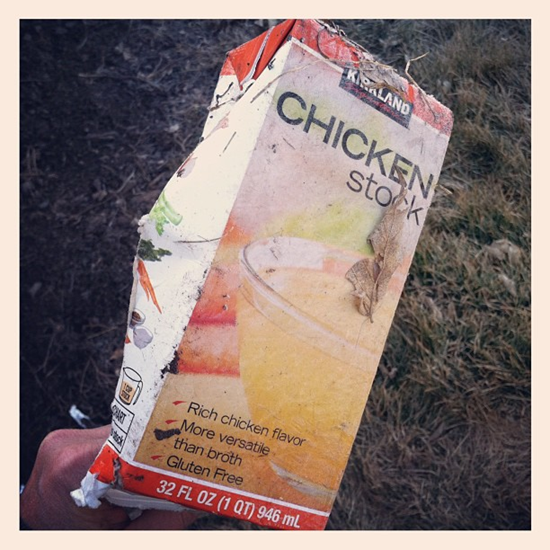 found this in the yard this morning. the box is empty, FYI. we have kept the chicken stock on the garage floor for over a year, but he JUST NOW decided he wants to eat (drink) it. why, randy.. why?!?
oh, i also found this on the dog bed when i got home the other day…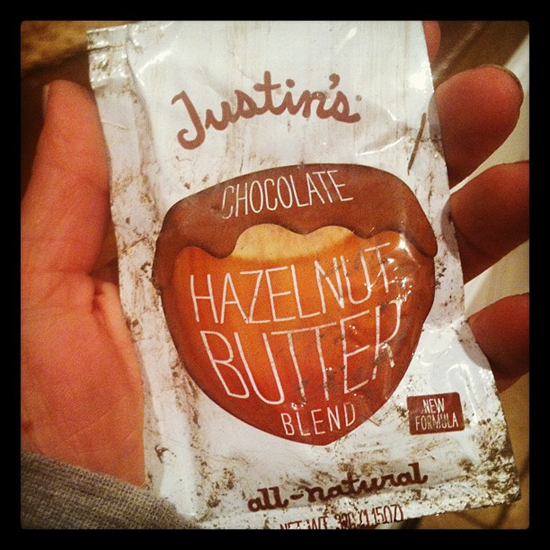 …meaning he unburied it from a special spot and tried to open it when he wanted a snack, but failed miserably. probably due to his lack of having thumbs. i am sure the NEW FORMULA is what caught his attention and made him bury it in the first place.
3. speaking of randy, he is in a contest. vote for him.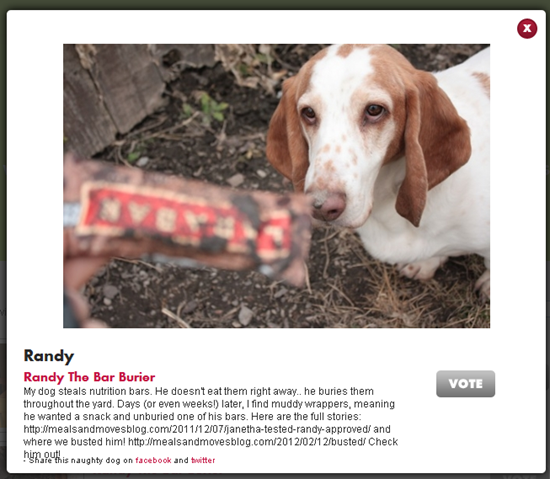 i entered randy into the worst behaved dog contest. i don't think i need to explain why. you can vote every day and i would REALLY appreciate your votes. the winner gets a year of doggy daycare! vote here.
4. speaking of doggy daycare…
i am looking into it! my basset hound loving blog friend, betty, takes her pup, scout, to daycare and he comes home pooped every night. (by the way it is her dog, scout's, first birthday! happy birthday, scout!)
marshall and i leave penny and randy for hours and hours during the day. it's not fair. they need to be entertained. i have shopped around and read reviews and they now have an interview scheduled at desert dog daycare—it's $24 a day for both of them. not bad, not bad at all. plus it's close to my office, so it would be very convenient. oh, one more plus is that my sister in law stacy's pup goes there, so they would be able to play with their cousin!
they have to pass the interview which consists of hanging out with the other dogs for 7 hours without misbehaving.. so cross your fingers that all goes well. as long as there are no larabars around, i think they will do fine.
5. this weekend is the first of many traveling family potluck dinners.
my sister in law lindsay is a genius. my whole family (minus my sister in california) lives in the same town, but we rarely ALL get together. linds decided that once a month, a family will host a sunday dinner. the host family will make the main dish and every one else will bring side dishes and dessert.
sunday we are all going to lindsay and doug's for taco salad. i am in charge of dessert. i want to keep with the theme, so i am going to make tres leches cake! i did some googling and alton brown's recipe has the best reviews. i am not surprised, alton's recipes are always a hit.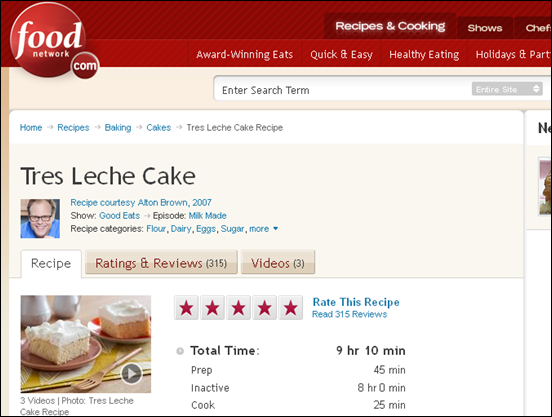 also.. i have been wanting to try my hand at horchata for awhile now because it is marshall's fave. i decided that a mexican family fiesta is a great excuse to make horchata. i am going to try out this recipe because it had great reviews. wish me luck!
6. i have a very strange appointment tomorrow.
so i haven't talked about my gut issues for awhile, have i? well if you have been following that whole thing.. here's the latest. warning: i am going to talk about poop. i stopped taking the amitiza almost immediately after i started because it caused way too much pain. i stopped taking it about a week before mexico. anyway, i pooped once in mexico and that was because i took a laxative. i took it because i was dyyying and it was an absolute last resort. you see, i am not supposed to take laxatives because my whole problem is i have a lazy colon, and laxatives just make a lazy colon even lazier and trick it into thinking it does not have to do its job.
soo, anyway, i came back from mexico and have pooped twice since then. that means that i have gone three times in the past 3 weeks. oh, and i have been in extreme pain. really really reallllly painful pain. it blows. my GI doctor is kind of failing me right now. he wants me to get another test done that would cost a whole bunch of money, and since it is a new year, that means i would have to meet another $1000 insurance deductible.. plus pay 20% of all tests after the deductible is met. oh, and depending on the results of this test, i would either have to have part of my colon removed or i would have to take medicine for the rest of my life.
YEAH! that sounds awesome.
i have only gone to one GI for my problems. before i do this super expensive test, i want to get some second opinions. i also want to try some alternative methods for relief. i am looking into other doctors, both standard GIs and naturopaths (if you know of any in utah, let a sister know!) but in the meantime, i need to clean out my freaking pipes!!
a few of you lovely blog friends have turned me onto the idea of colon hydrotherapy.  it's basically exactly what you are thinking (if you are thinking anything…) they go into your colon with filtered water, waste is softened, loosened, and removed. it's similar to a colonoscopy cleanse, but without all the not-eating-for-two-days, taking-a-zillion-laxatives, and sitting-on-the-toilet-for-hours business. it cleans you out. it's like an oil change. for your butt.
sounds fun, right?!
i know it's not a solution to my problems, but it at least will give me a little relief. it's basically like getting a massage. if you have back problems, a massage feels great! it doesn't fix the problems, but man.. you sure feel great for a little while afterward. that's what i am after with this colon hydrotherapy appointment.
it's tomorrow. at three o'clock. i am excited.. and a liiiittle nervous. you better believe i will keep you posted!
well, that seems like a good note to end this list on.
do you have any fun weekend plans?
xo. janetha g.
p.s. love crunch winner is sara! congrats.