happy valentine's day!
here's a random valentine's day story for you.
i was at office depot yesterday grabbing some stamps, and the girl helping me randomly asked me if i had any valentine's day plans. i figured it was just small talk, but boy, was i wrong. i told her no, that my husband and i weren't really huge on valentine's day, but we would be going to a concert that happened to fall on the 14th. she then launched into a whole spill about how valentine's day is a load of crap. she said she studied anthropology in college and that the story behind valentine's day was anything but loving.
she told me that it was some guy with the last name of valentine who was madly in love with some chick, but she didn't love him back. so, on february 14th, he killed himself. and there was a LOT of blood—"that is what the red stands for," she told me. the story didn't end there. she then went on to tell me that this girl who didn't even like valentine felt bad that he killed himself, so she went ahead and killed herself, too, just because she didn't want to live with a guilty conscience. her voice had become louder and louder as the story went on, and she was super worked up. she finally exclaimed, "what's so romantic about that?!"
i stood there with a blank stare on my face, totally caught off guard. i wasn't sure that she was done.. but when she didn't say anything else i just smiled and said, "wow, i had no idea…"
before i could elaborate on my thoughts of the story (which weren't many) she cut me off saying, "don't even get me STARTED on christmas. that is just something we all could do without!"
then, in an instant, she changed her tune (luckily, because i had no rebuttal to the christmas rant) and asked me where my wedding ring was from, because she had been seriously looking at rings and wanted to get engaged to her boyfriend.
and then i went back to my office.
very random.
i must say that i really don't know the history behind most holidays. that's probably very ignorant of me, but hey.. at least i am being honest. i am not sure if the story this gal told me about valentine's day is true or not, but i really don't have the desire to google it. as far as i am concerned, valentine's day isn't something to get super worked up about. sure, it's nice to give and receive tokens of love.. but i never have been huge on the 14th of february. on years i was single, i didn't get real depressed about it. on years i had a boyfriend, we would celebrate with a gift exchange and a nice dinner, which seemed forced and obligatory.
the first valentine's day that marshall and i celebrated together in 2008 was one of those obligatory-type ones. we went to a fancy steakhouse, i wore a dress and heels in the dead of winter (that was back when it snowed in utah), we exchanged very expensive gifts, and ate chocolate fondue with strawberries in his bedroom after dinner. whew, it was way too much for me.
every valentine's day since that one in 2008, marshall and i have celebrated with him making me tacos. it's his signature dish and we'd rather eat at home and hang out with the pups, anyway.
and in 2009… the same thing happened, but no photo. i didn't have this blog back then, but i mentioned it on my old blog.
we made a rule that gifts were not mandatory, nor were flowers, chocolates, or anything of the sort. however, we do usually exchange funny cards (i just wrote "funny carbs"—carbs on the brain, perhaps? probably a foreshadow of what's to come in this post..) because we love cards. and last year marshall gave me a year of smoothies—meaning he would shave his face any time i asked. i'd say he did it about 67% of the time that i asked, and that's not bad for a guy who hates to shave! i tried to not ask too often… but man, i love a clean-shaven marshall.
this year we actually will probably eat leftovers for dinner. we have leftover chili, chicken & wild rice soup, and healthy hamburger helper (recipe coming soon!) and then we are off to see cursive. we both love the band, so it'll be a nice little valentine's day activity. the only downside is the show doesn't start til 9.. which means music will start around 10.. which means cursive probably won't play til 11.. it's going to be a late night!
although i don't get valentines from my valentine, i did get a couple of fun things this year.
my boss gave me some chocolate covered strawberries.. and said, "these probably aren't healthy…" as he handed them to me. haha. he knows me well. although a little chocolate never hindered a healthy eating plan, right?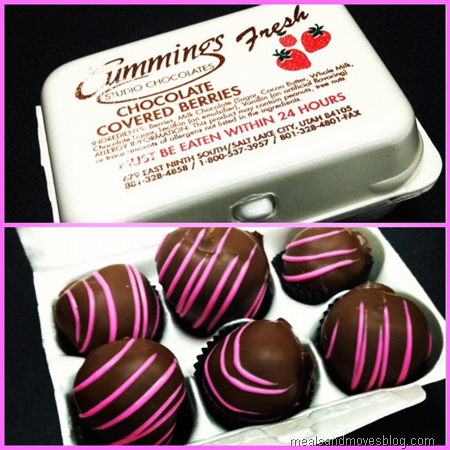 and i got my gift from the valentine's day exchange that christina held! it's from carly over and soak and simmer.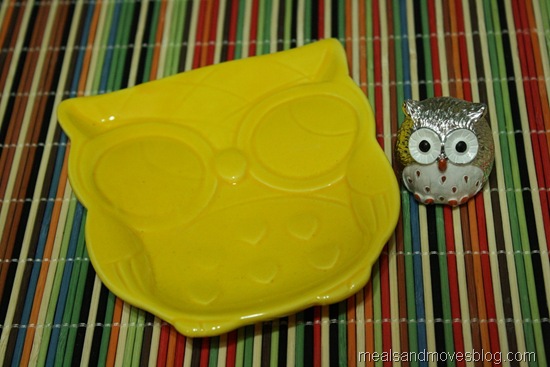 thanks, carly! love the owl stuff.
i received an early valentine from my friends at nature's path. when i got home from mexico about a week ago, i had a special delivery!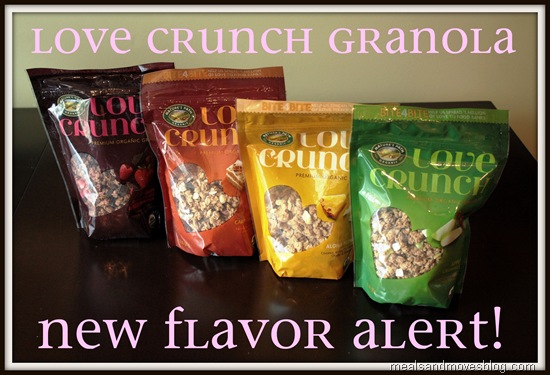 that's right.. my FAVORITE granola is now available in four flavors instead of just one! you may have heard me raving about love crunch granola before. like here, here, and even here.  i love it. randy loves it too, as mentioned here. that's no surprise.. right? well, the original love crunch flavor is sold at costco in BIG bags, and let's just say i eat way more of it than i should. i am a granola monster.
it should be no surprise that i eagerly agreed when nature's path wanted to send me all the new flavors.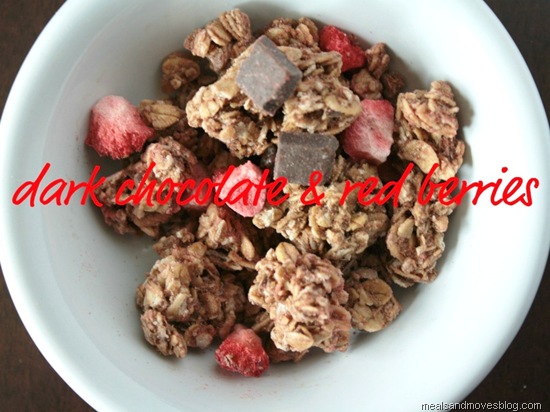 this original flavor has cocoa, flax, coconut, strawberries, raspberries, and dark chocolate chunks.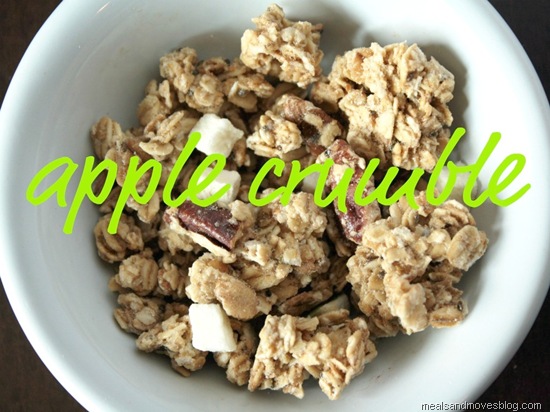 the apple crumble has pecans, green apples, chia, and cinnamon.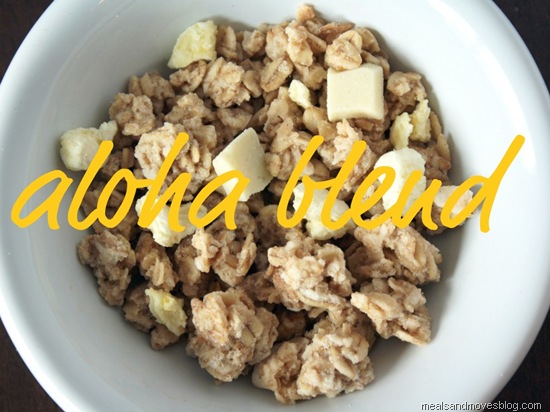 the aloha blend has coconut, white chocolate chunks, and pineapple.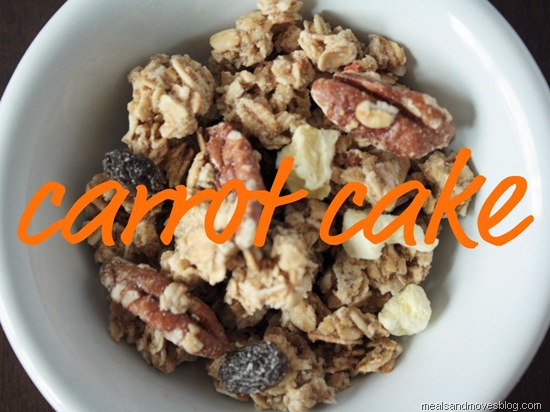 the carrot cake has raisins, pecans, yogurt bits, carrots, and pineapple.
oh boy. talk about amazing granola overload. each day, i have a handful of each flavor and try to decide which i like best.
i have eaten a lot of granola.
i still can't pick a favorite.
see?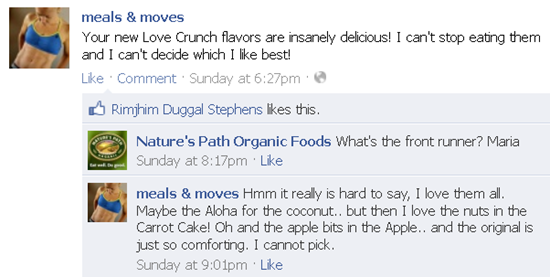 that was a facebook exchange i had with nature's path. i seriously CANNOT PICK a favorite. luckily, i don't have to. they're all so perfect.

aside from being delicious, love crunch granola has a few other pros:
all flavors are USDA certified organic
all flavors have 14-15 grams of whole grain per serving
all flavors are low in sodium and contain no trans fat or cholesterol
there is a touching love story behind the love crunch line (found here)
additionally, nature's path is known for their generosity and they always make sure to give back to the community. for every bag of love crunch that is sold, they will donate the equivalent in cereal or cash (up to $1 million) to food banks. they have dubbed this the "bite4bite" initiative to create "love bundles" for those in need.
nobody is paying me to say that nature's path is a stand-up company with impressive values and equally as impressive products. i can't get enough of them!
if you would like to win a package of the four love crunch flavors, here's your chance.

one commenter on this post will receive a lovely package of granola.. all you have to do is comment. no crazy requirements. i will announce the winner on friday, february 17th. update: giveaway is now closed.
and for the rest of you who just can't wait to get your hands on the new flavors, you can buy it at the following locations:
whole foods
costco (red berries & dark chocolate flavor only. but it comes in a BIG BAG and it is criminal how cheap it is… not that i would know…)
online in six packs:
local specialty stores
i am trying to pace myself when eating the four bags of granola, but i think i may need to re-stock before the month is over.
well, that's enough out of me. check ya later! happy love day!
Qs~
1. do you pay attention to the origin of holidays? thoughts?
2. how do you feel about facial hair? random.. but i am curious.
xo. janetha g.
*i got the granola for free. nature's path is providing the giveaway prize. i wasn't paid anything.