glad you guys liked reading about my sneaky pup! he is quite the character and never fails to make me laugh. it is impossible to stay mad at either of my dogs. they don't try to be bad, and they mean well.. seriously, if i was faced with a bag of larabars, i would probably bury a few for later, too. especially if i knew mom and dad wouldn't be handing them out at will.
so, how was your monday? today happens to be oatmeal monday—it falls on the second monday in february every year.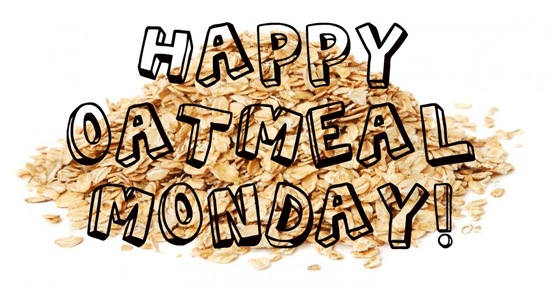 i don't eat oatmeal very often because i am lazy, but marshall wakes up early so he can make protein oatmeal every day of the week. he takes it to work with him a contigo hot bowl that i got him for christmas. they are for kids.. but hey, we are all kids at heart, right?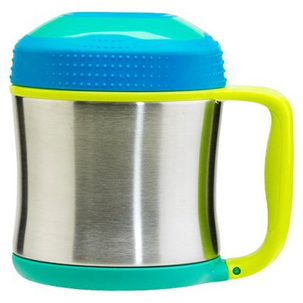 (source: contigo.com)
he even celebrated today.
protein oatmeal is delicious and nutritious. i recently made a recipe page devoted to protein oatmeal. it's about time, i know.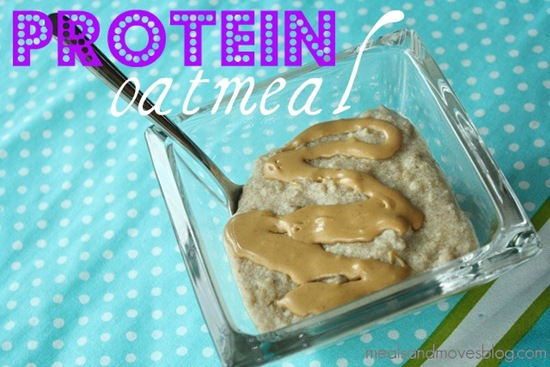 ohh and by the way, the protein powder we use for protein oatmeal is syntha-6 vanilla ice cream. it mixes perfectly into the oatmeal and doesn't curdle up. whey protein sometimes will do that in protein oats, but syntha-6 is a blend of egg, whey, and casein protein and it mixes fabulously into the hot oats.
side note: protein powder post coming soon. or at least eventually.
while i do love protein oatmeal, i prefer my oatmeal in the form of protein pancakes.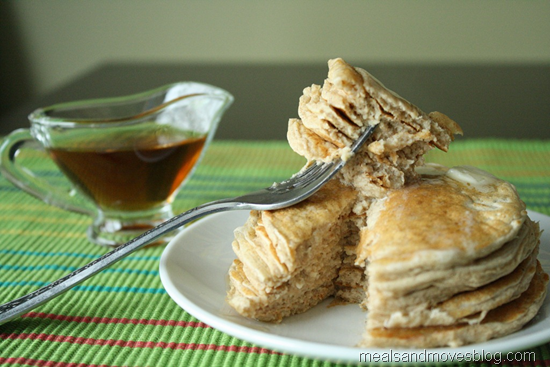 oh man. i flipping love flapjacks.
anyway, i thought it would be fun to do a roundup from some fellow blog friends who celebrated oatmeal monday today! check them out!!
julie ate protein oatmeal pancakes.. a girl after my own heart.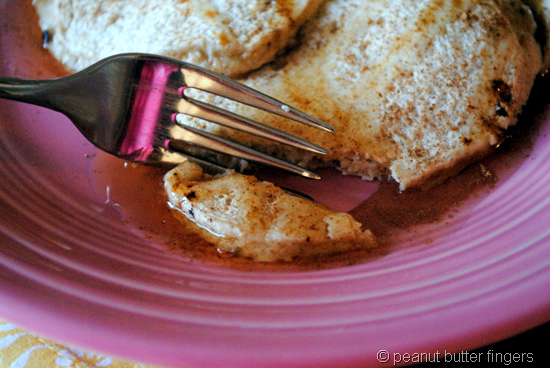 aubrey kept it simple with this jar of oatmeal—adding only milk, honey, and a pinch of salt.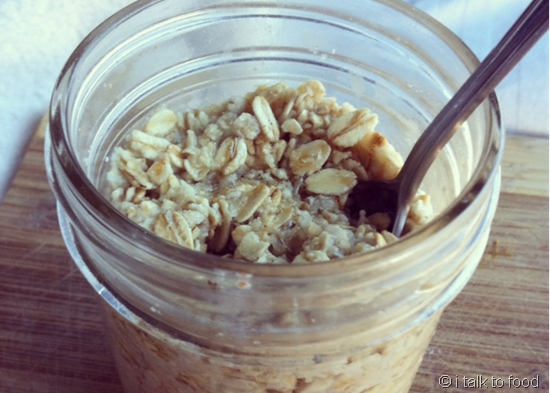 lindsay thought outside the box and made some healthy breakfast bars using oatmeal.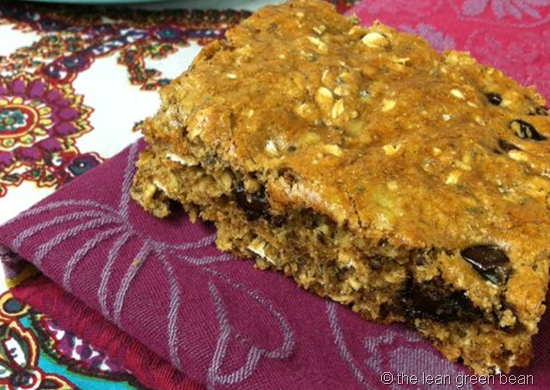 krista is a bum blogger lately (her words, not mine!) but she did celebrate the holiday and let us all know on instagram.
"TJ's quick-cooking steel cut oats are my new obsession.  I actually IG'd them bc I was gonna do a post on how amazing they are but turns out I am far too lazy to do that." -Krista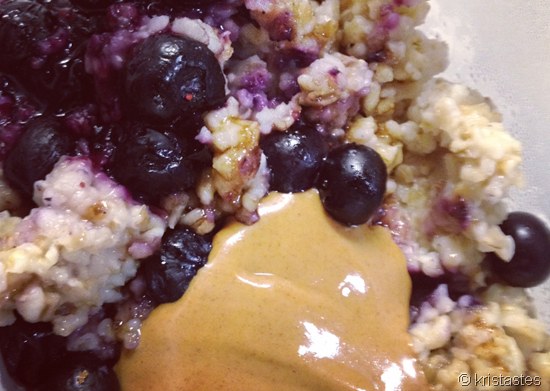 anne likes her oatmeal in baked form and teased us in this post.. but assured us the recipe is coming soon!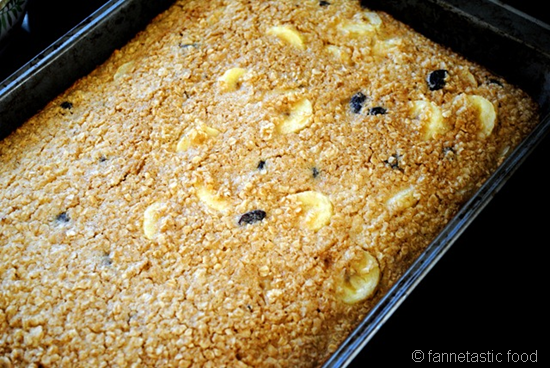 elle posted a tasty recipe for strawberry oatcakes. perfect for oatmeal monday AND for valentine's day.
courtney had a craving for a bowl of mixed berry french toast oatmeal and celebrated accordingly.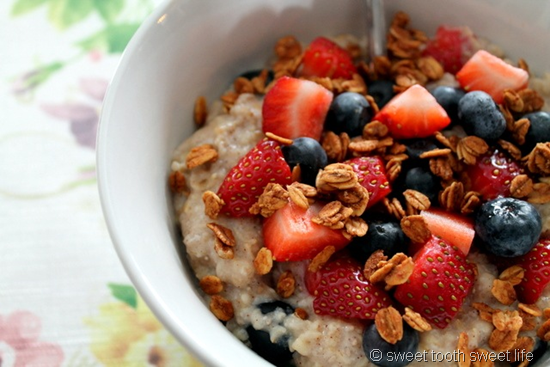 madeline posted about oatmeal and heart disease. it wasn't from today, but i let that one slide because she's got great information about why oatmeal is heart healthy along with four fabulous recipes.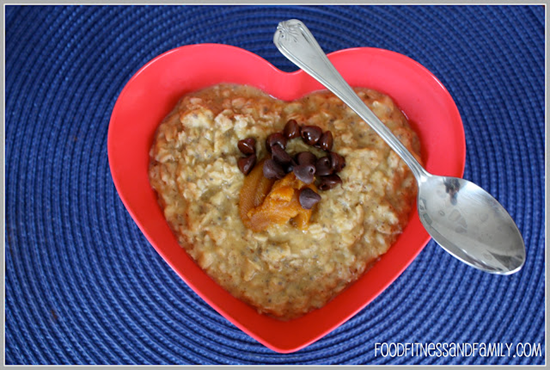 i hope you save some room for dessert, because you are going to want to make cat's cookies! double chocolate oatmeal.. and heart shaped!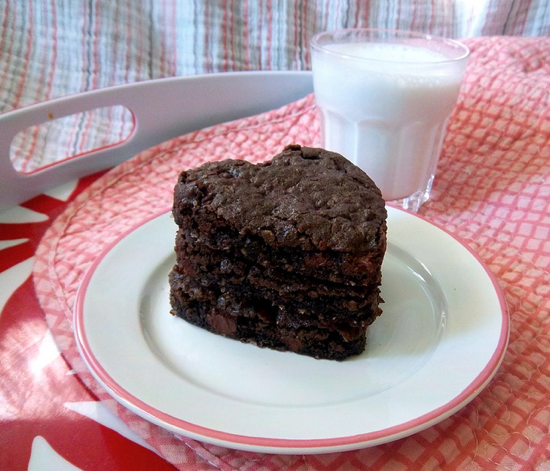 her valentine is going to be stoked.
hope this has given you some oatmeal inspiration. there are so many ways to enjoy it, don't limit yourself!
Q~ what's your favorite way to eat oatmeal? i hope at least one person says chocolate chip oatmeal cookies. man, those are good.
xo. janetha g.