there's no way around it, today was just an exceptionally good saturday. there were so many reasons to say yay.
yay! for sleeping in and then staying in bed to cuddle.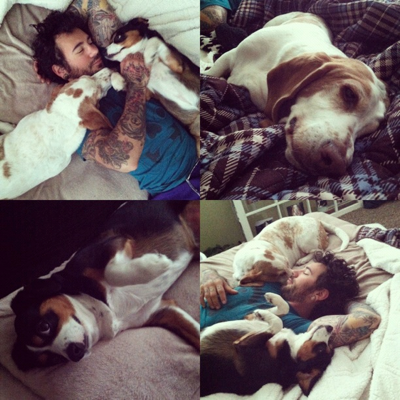 I LOVE THE WEEKEND.
yay! for my new camera.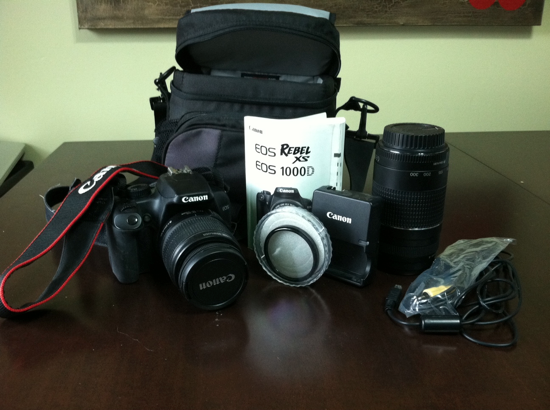 want to hear a miraculous story? so, as you know, my camera broke in mexico. canon told me that it would be a minimum of $200 to repair. plus the cost of insured shipping to canon and back. oh, and it would take up to EIGHT weeks. i decided to peruse ksl.com and craigslist.com to see if there were any camera bodies for sale. i did find quite a few used ones.. and i managed to find my exact camera body from a gal who said she'd sell it for $280. score, sign me up. the only downside is she lived in provo–a town about 40 minutes south of me.
however, i had contacted another woman who said her daughter had used her canon DSLR maybe four times and she was selling it. she wasn't sure she wanted to sell the camera body alone, because she didn't know if she would be able to sell the lenses, but finally agreed to sell me the body for $250. that was unheard of–the cheapest i had found was the $280 and that had taken some bartering. oh, AND she wanted to meet in downtown SLC. score!! i met her this morning at 10 o'clock. she told me that i could just have the camera and lens kit ALL for $250! she said that she simply was a minimalist and wanted to get rid of it ASAP because her daughter wasn't using it and she thought i would be able to get better use of it. t was FLOORED. this was the original package i got a couple years ago for over $700! i was flabbergasted and gave her $270 because i was so amazed by her generosity. and the camera is in BETTER condition than mine that broke. plus, now i have a couple duplicate lenses and an extra battery/charger.
sometimes the kindness of others really blows me away. i am so grateful.
yay! for running into michelle.
after buying the camera, i headed to the gateway mall to exchange some sweats at victoria's secret. my good friend michelle was working and it happened to be time for her break! i was ecstatic. we headed to starbucks and chatted for a half hour, it was so nice to catch up.. since i have been out of town, i really felt out of the loop. i love michelle to bits.
yay! for a few purchases.
i managed to buy a few things at the gateway.. i exchanged some VS sweats because i had gotten a size too big, i bought 5 pair of underwear because penny keeps eating mine (it's true), i got a contigo water bottle because they were on sale for TEN bucks at starbucks, i got a cheap $7 sports bra at forever 21 and also some $1 lip gloss. a nice little saturday shopping haul.
yay! for a new product find.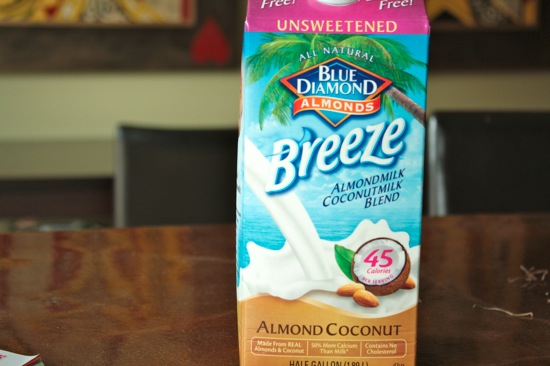 i have been looking for this for awhile and finally spotted it. i love almond milk and coconut milk, so i knew this would be a winner. i was right. it's got a strong coconut flavor and the same smooth texture as blue diamond almond breeze.
i used it to make a pre-workout shake.
this had a cup of the milk, blueberries, spinach, blueberry flax, vanilla protein powder, ice, and a splash of POM juice. it was delightful.
yay! for a good workout
i did a total body workout today.. here are the details:
-treadmill warmup: 5 minutes / 7 MPH
strength training
(reps x sets x weight)
-butt bridge: 2 x 15 x 35#
-barbell push press: 3 x 12 x 50#
-barbell deadlift: 3 x 12 x 75#
-bent over barbell row: 3 x 12 x 40#
-wide grip pulldown: 3 x 12 x 80#
-stiff legged good mornings with barbell on back: 3 x 12 x 50#
-dumbbell reverse lunges: 3 x 12 (each side, alternating) x 25# (each hand)
-crunches: 2 x 50
-flutterkicks off bench: 2 x 50
-oblique cruches: 2 x 50
cardio
20 minutes on the elliptical @ high resistance…
…while reading another yay: the latest issue of oxygen! favorite mag.
yay! for it being so warm today that i drove with my windows down.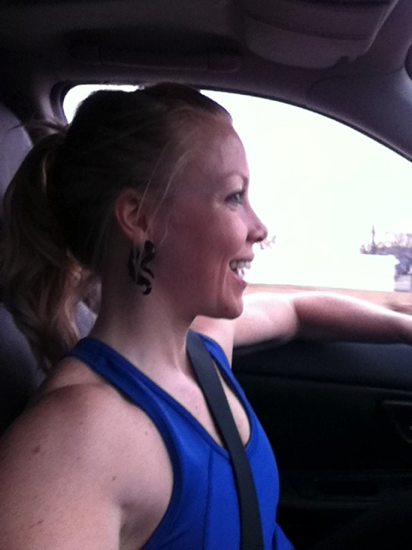 it is unseasonably warm for the middle february. i got out of the gym and my thermometer read 56 degrees! that's crazy talk. but, i figure if there is no snow for snowboarding, then bring on the spring! i am ready!!
yay! for chipotle for dinner.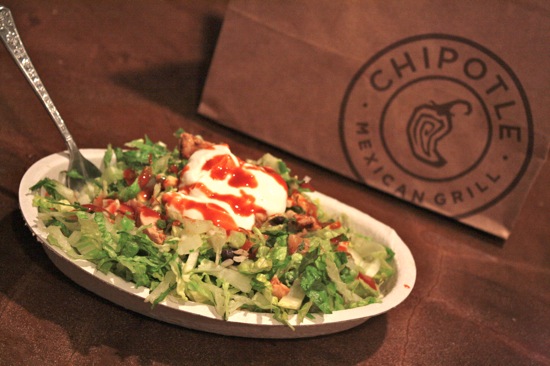 i had a chicken burrito bowl with brown rice, black beans, pico, corn salsa, lettuce, and a couple of my own condiments:
takeout for the win. and have i mentioned how much i love that chipotle offers brown cilantro lime rice? i also shared chips + guac with marsh.
yay! for redbox.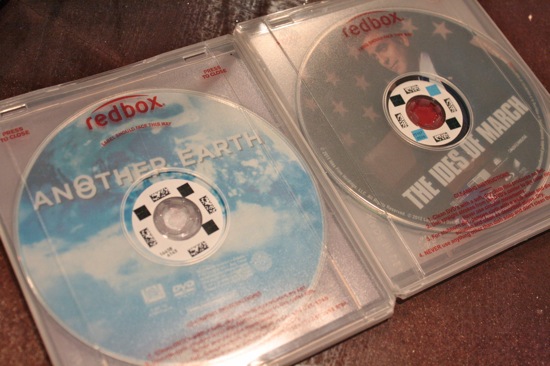 two rentals that marshall's been wanting. hope they are good!
and you better believe i will be saying "yay!" for ice cream later on.
your turn!~
give me one of your "yay!"s.
xo. janetha g.