let's talk about muffins!
i love muffins.
let's face it, i love carbs in general. who doesn't, right? breads, bagels, pancakes, rolls… and muffins. muffins are often considered a breakfast food. however, i look at muffins like a glorified cupcake.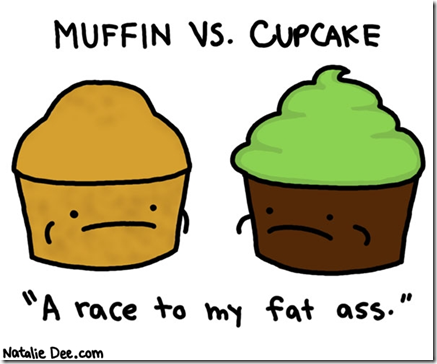 yes, it's funny, but also actually kind of true!
often times, a muffin can contain more calories, fat and refined sugars than its sister, the cupcake. for example.. take the starbucks apple bran muffin.
[source]
apple.. bran.. sounds totally healthy, right? let's take a look at the stats: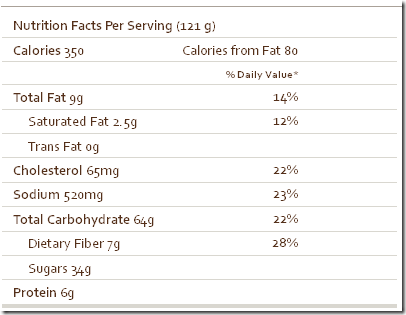 [source]
THIRTY FOUR grams of sugar? that is one lethal sugar bomb wrapped up into a tight little bran muffin. additionally, I can promise you that this 350-calorie muffin is going to do nothing for me in terms of satiety. with only six grams of protein, i would eat this as a breakfast appetizer and then ask where my meal was. the seven grams of fiber are the muffin's only saving grace. now, i am not knocking the muffin completely. i love eating a starbucks muffin as much as the next gal. however, i am not going to eat said muffin for breakfast. as a dessert or a treat, sure. breakfast? nope.
enter: a BETTER breakfast muffin.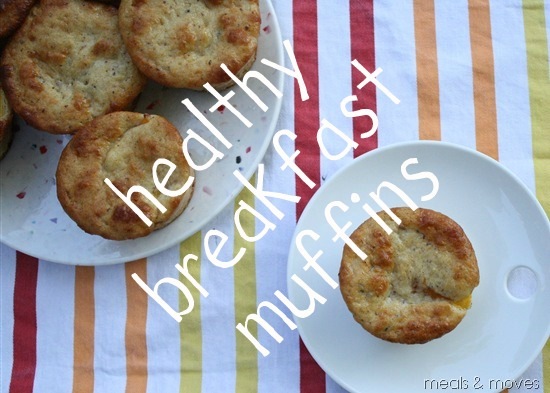 for me, a better breakfast needs to meet a number of requirements (uh-oh, time for a list!):
a good amount of protein
low in sugar
satiating
tasty!
is that too much to ask for? no. it is not. i made a recipe that fits all the criteria.. AND it includes my favorite fruit!
[pinit]
ingredients:
dry:
1 cup whole wheat pastry flour
1/2 cup almond meal
1/2 cup vanilla protein powder (i used a soy based powder that also has whey/casein)
1 1/2 TB baking powder
1 tsp baking soda
1/4 tsp salt
wet:
3 egg whites
3/4 cup nonfat plain chobani
6 oz container of peach chobani
3 TB honey (can sub with agave, xylitol, stevia baking blend or other unrefined sweetener if you want)
2 TB unsweetened applesauce
1 tsp vanilla bean paste or vanilla extract
1-2 TB liquid (almond, soy or cow's milk, water, etc) if needed (i did not need this but you might!)
fold-in:
two large peaches, diced (about 200 grams)
directions:
1. preheat oven to 400° fahrenheit.
2. in a small bowl, whisk the egg whites.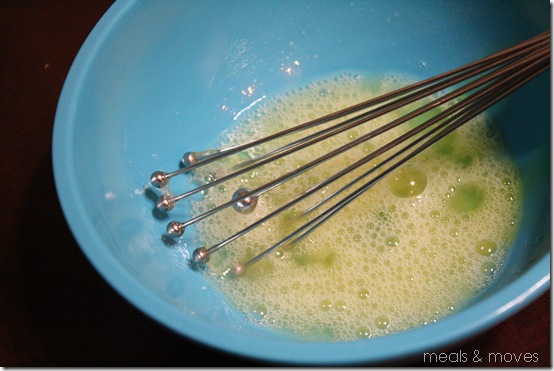 3. add the rest of the ingredients from the "wet" list and whisk together.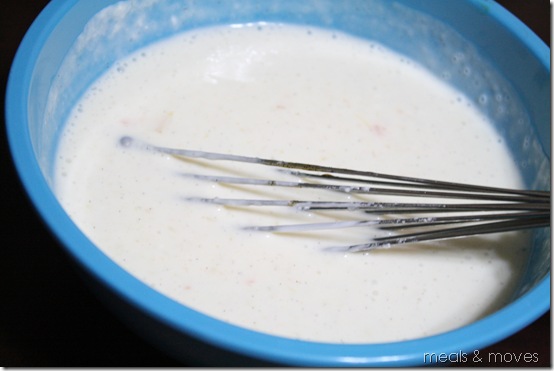 4. in another (larger) bowl, combine all "dry" ingredients.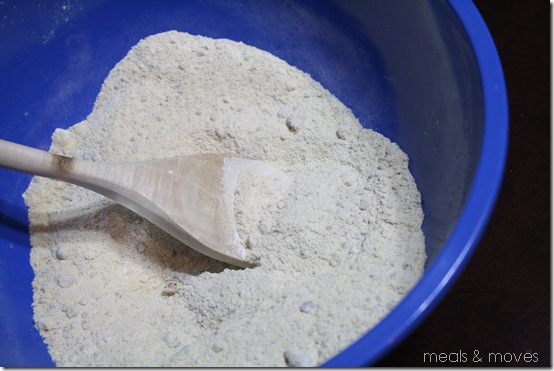 5. pour the wet bowl into the dry.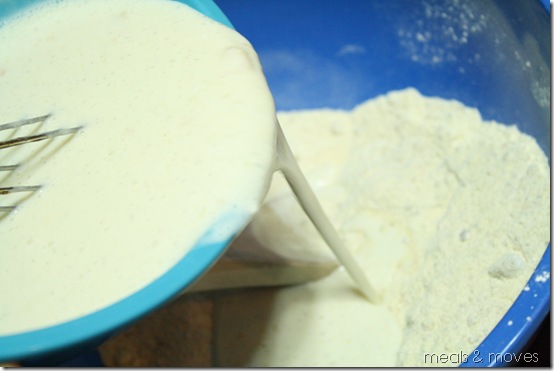 6. mix together carefully, do NOT overmix!!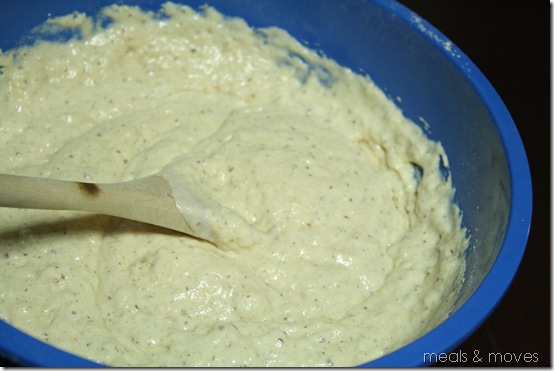 7. gently fold in diced peaches.
8. divide batter into twelve muffin cups—either using a silicone tray (works best) or a metal tray lined with baking cups or sprayed with cooking spray.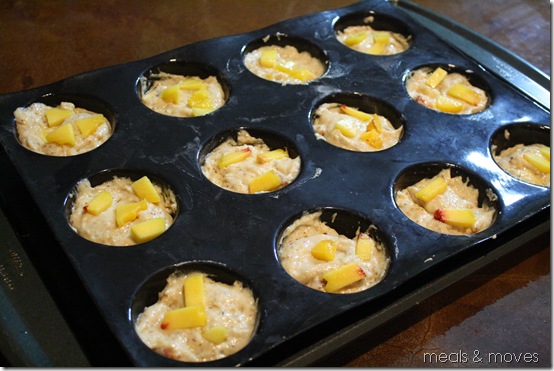 9. bake for 15-20 minutes or until a toothpick comes out clean. i live in utah which=high altitude, so you may need to adjust your cooking time. start with 15 minutes and check every couple minutes. mine were done at 19 minutes.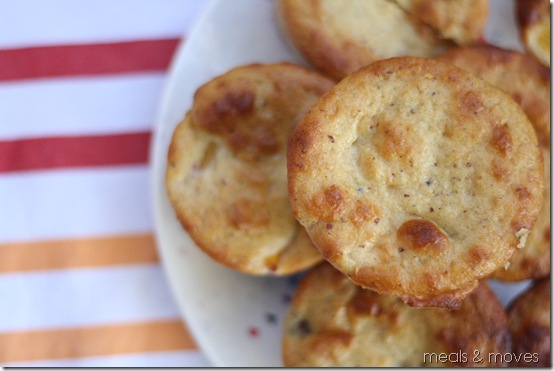 10. eat!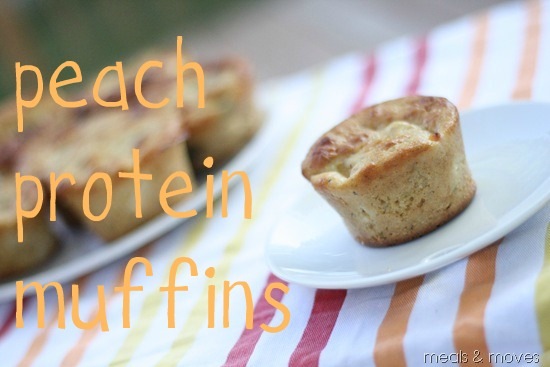 [pinit]
nutritional stats per muffin(calculated on thedailyplate.com):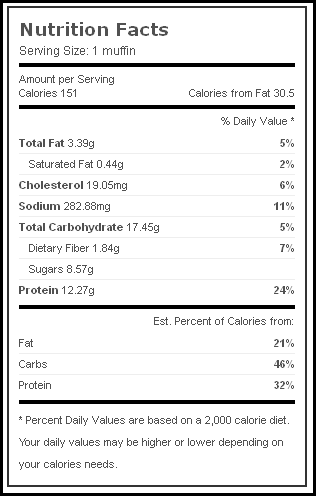 as you can see, these muffins pack a protein punch! they are also low fat, high protein, low sugar (NONE of which are refined) and only 150 calories per muffin.
they are nicely balanced, too.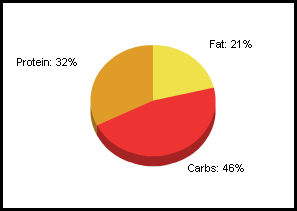 go ahead, eat two.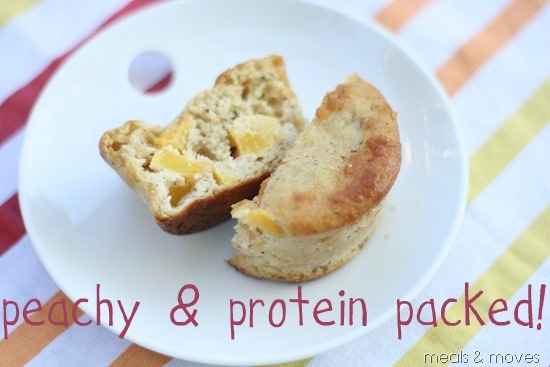 you'll be full until lunch time.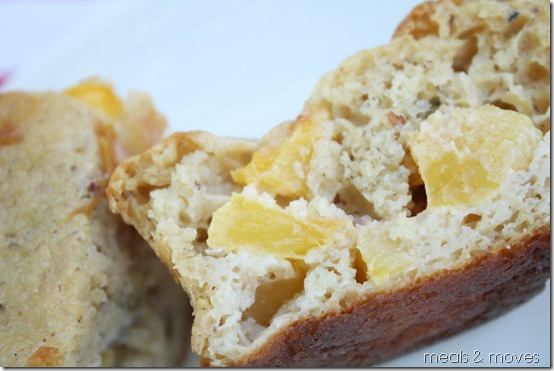 i am not trying to toot my own horn, but really..these muffins are amazing. they passed the "husband test". i do a lot of healthy baking at my house. most times, my creations are tasty to me, but marshall vetoes them and declares them to "taste too healthy and gross." however, he gobbled up THREE of these muffins before i could even photograph them! what does that tell you?
a few notes and ideas about the recipe:
almond meal can be found at trader joe's, at any health food store, or you can make your own by simply grinding raw almonds in your food processor or blender.
i have found, through trial and error, that a protein powder that is soy-based works best for baking. bob's red mill has a great one. however, 100% whey WILL work, but i just don't like the results as much as when i use other protein powders. don't be afraid to make this recipe with 100% whey, it'll still turn out.
to achieve similar stats, use a protein powder that is roughly 25 grams of protein per serving and around 5 grams of carbs per serving.
if you do not wish to use almond meal or protein powder, you can sub in more whole wheat pastry flour or another type of flour. i haven't tried this personally, but i believe it will work. of course, that will change the nutritional stats a bit.. but they will still be very healthy!
when baking with protein powder, muffins tend to not rise to the signature "point" you are used to seeing. don't worry, they look flat but taste delicious.
these are best eaten warm—either fresh from the oven or heated in the oven under the broiler or in a toaster oven.. or the microwave if you are lazy like me.
i would eat two of these for a meal or one for a snack.
go ahead and experiment with these! you can make other flavors such as raspberry, strawberry, mango, or blueberry. i happen to have a lemon chiaseed version—they have a a little added fiber from the chia seeds.
try crumbling one of these muffins over a bowl of yogurt and top with nut butter for some added healthy fats.
hope you try these and enjoy them!
before i go, i wanted to wish my parents a happy 38th anniversary! they are the best! also, i want to wish my oldest niece, kaylee, a happy 11th birthday today. she lives in california and i miss her!
xo. janetha g.