Hey meals & moves readers! My name is Lauren and I write a little blog called Oatmeal after Spinning. In case you couldn't guess from the title of my blog, Spinning and oatmeal are two of my favorite things.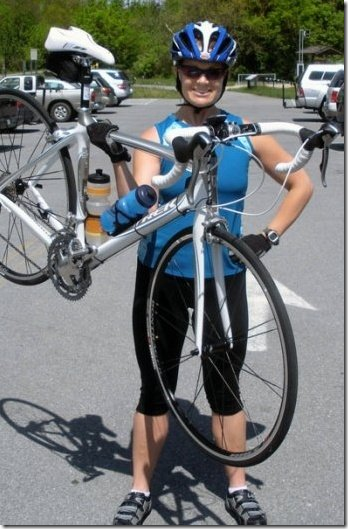 I've been an avid reader of meals & moves since I discovered healthy living blogs last year- and Janetha's has always been one of my favorites! Like Janetha, I like to post about food and fitness-related tips, stories and anecdotes; and anything else that happens along the way.
Today I want to share my story with you guys, because who knows- you might have a similar tale to tell.
Finding My Niche in the Kitchen & the Gym.
Growing up, fitness and eating nutritious food were pretty much at the bottom of my priority list. I was always overweight, ranging from being just a little chunky to full-on-fatso due to lack of activity and poor food choices. I was a latch-key kid, and often left to fend for myself when it came to making meals. This usually meant microwave dinners, fast-food and lots of pizza. I dabbled in a few sports growing up, but had completely given up on any dreams of being an athlete by the time I hit high school. By the time I graduated high school I was somewhere around 200 lbs., but never really quite knew the exact number, because I was too afraid to get on a scale.
When I got to college, I actually lost some weight, due to the massive amount of walking doing Kathy Smith workouts on VHS(!) with my roommate a few times a week, and lost about 30 lbs. by the middle of my sophomore year. I was feeling and looking better, but was definitely not eating healthy by any means. The workout routine didn't last long, and after I turned 21, thanks to late-night trips to Taco Bell after closing down the bars, I quickly gained back the 30 lbs. that I had lost, plus a few more. By the time I graduated college, I was well over 200 lbs. and felt lethargic, uncomfortable and all-together miserable.
(This is a photo of me and my brother taken the day that I graduated college in 2002.)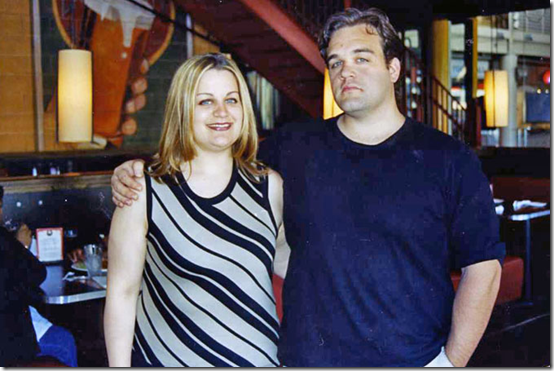 I started graduate school the following semester and was taking classes in the evenings, while working as a medical receptionist during the day. I met a girl named Michelle at my office that talked me into going to a nearby gym with her after work one day- which led me to signing up for a membership. Michelle and I started going to the gym together several times each week- whether it was during our lunch hour or after work. I hadn't changed my eating habits much, but the pounds starting falling off, due to the drastic increase in my activity. Again, I lost about 30 lbs. and maintained that weight for the few years that followed. I slowly started branching out and taking different group exercise classes and running- and ran my first ever race in 2005- a 5k.
Running was very strange to, as I always hated it so much when I was growing up. All of the sudden, I was paying money to run, and was constantly looking for the next race to sign up for. I started paying more attention to my diet too and eating what I thought was healthy- which usually meant a lot of gimmicky diet foods and sugar-free snacks. I had a massive Splenda and diet coke addiction, and the pounds kept falling off. Around age 27, I got down to 140 lbs (I'm 5'7") and was easily wearing a size 4- the smallest I had ever been!
(Me in September 2007)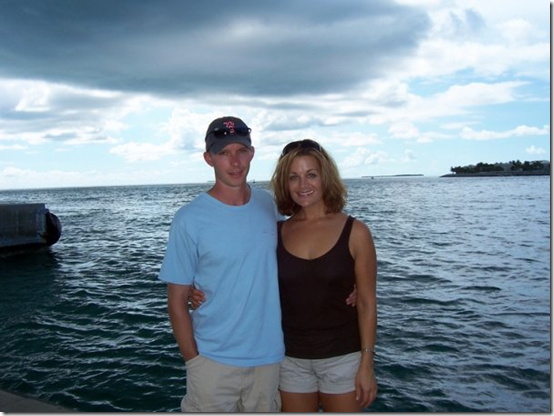 I was at a healthy weight and for the first time in my life, actually felt comfortable in my body. Soon after losing the weight, I read Jillian Michaels' book Master Your Metabolism, which really changed my outlook on food. I confronted my addiction to artificial sweeteners and starting focusing on eating "real" foods- organic whenever possible.
How I found my niche in the kitchen:
I learned that I can eat anything in moderation, and that a little bit of the "real" thing was much better than some fake substitute. I absolutely love cooking now and shopping at the farmers market for fresh and local ingredients is one of my favorite things to do. My husband and I cook dinner together in our kitchen almost every night, and the meals usually center around plant-based foods like vegetables and legumes.
A few of my favorite recipes from my blog include:
Balsamic Ratatouille Quinoa with turkey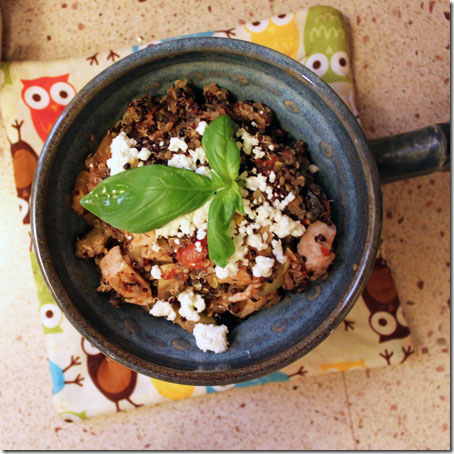 Coconut/Buckwheat flour pancakes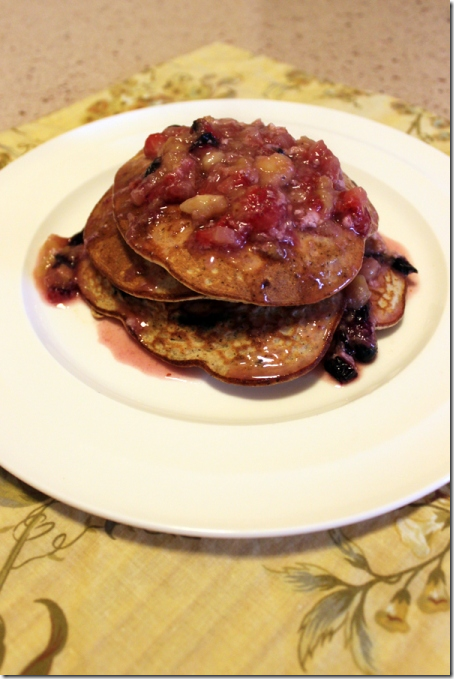 How I found my niche in the gym:
I remember the first time I witnessed a Spinning class in session at my gym. I stood in awe and watched through the glass as the instructor led the group through this crazy routine with pounding music and energy blasting out of the room. Everyone was covered in sweat and seemed to be pushing so hard! I thought that class is only for the super-fit people. That is not me. I'll just stick to my regular, comfortable routine. Just watching the class was intimidating- there was no way that I could actually do it!
After leaving the gym that day, I continued to think about that Spinning class a lot. I had become so comfortable in my routine of reading magazine for 45 minutes on the elliptical and then calling it a day, and hadn't really ever challenged myself in the gym. I don't know why- but one day something inspired me to sign up for a Spinning class. So, I did just that the very next day.
I remember that class well. An instructor named Patty (who is now a close friend of mine!) was teaching. I thought she was so bad-ass because she had recently beat breast cancer and was still going strong in the gym. When I walked into the cycling room, the only empty seats were in the very front. I was wearing my heart-rate monitor, and Patty pointed it out. She said "Oh, I see you've got your Polar on! Now I can monitor how hard you're working," with a wink. GREAT, I thought. Five minutes into the class, I thought I was dying. It was HARD, and I wondered how I would survive that next hour. I wanted to quit, but would have been too embarrassed to get off my bike and leave, so I sucked it up. I struggled for that entire hour, but never gave up. And then suddenly, it was time for cool-down. Although the class was so challenging physically and mentally, I walked out of the gym feeling great- a little taller, more confident, and with very sore quads.
So, I signed up for another class. And then another. And before I knew it, I was taking Spinning classes 3-4 times week. I looked forward to them, and even woke up super early to attend classes in the morning before work.
After a few years of taking Spinning classes regularly, I entertained the idea of actually teaching them. I looked into the certification requirements and decided to go for it. The certification process for Spinning wasn't that difficult- and was honestly really enjoyable. I also learned a lot of useful information about heart-rate, metabolism and weight-loss in the process.
Shortly after completing my certification, I got a job teaching two weekly cycling classes at my gym. I was scared to death at first, but with each class, I got more comfortable teaching. There is really nothing that matches the feeling that I get from leading a group of people through a ride – and getting paid to work out is an added bonus! I've been teaching classes for 3 years now, and love it more than ever. I honestly look forward to each and every class I teach- even at the early hour of 5:30 am (which is when one of my classes occurs. I also recently completed training to become a Bodypump instructor and am in the final stage of the certification process (it is a lengthy, demanding process because they want their instructors to be the best of the best).
I would have never dreamed a million years that I would end up being a group exercise instructor back when I was a teenager. The reality is that I absolutely love helping others get strong and healthy, and that you can make a change in your life, no matter your age or fitness level.
My fitness routine now consists of teaching several Spinning and Bodypump classes throughout the week and balancing it out with a rest day and yoga. When the weather is nice, I love to hike or trail run, or simply take my dogs for a long walk. I generally work out "hard" 3-4 times a week and balance the other days with rest or a lighter activity. This is what works for me.
Since I got down to my lowest weight, I have struggled a bit to find the balance in it all. I've gone through periods where I exercised way too much (twice a day every day) or ate too little. This actually caused me to gain weight, and I fluctuate between 10 and 15 lbs. above where I would like to be. I've addressed my battles with exercise addiction several times on my blog, and it's something that I continue to discuss, as it's a part of me. I'm currently working on getting my metabolism back on track and focusing on mindful eating and "smart" exercise (aka not over-exercising). Every day is a challenge, but also a reward. I feel like I am in a really good place right now, but there's always room for improvement Part of the reason that I love the blogging community so much is all of the support from other bloggers and readers. I take a lot of comfort in knowing that I'm not alone.
(What I look like today)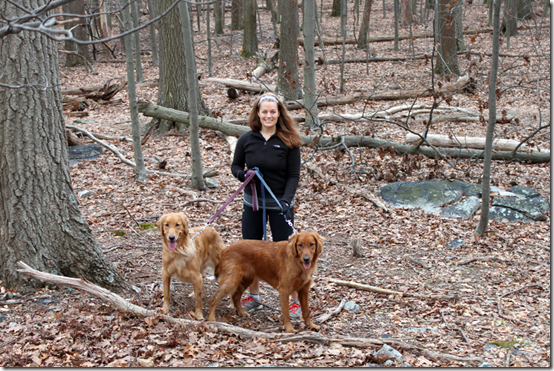 Thank you for reading my story!
Q~
How did YOU find YOUR niche in the kitchen and/or gym?