hey guys! it's february! can you believe it? time is doing that weird thing again and flying by without permission. i am certain that new year's eve was last weekend and christmas was just the weekend before that. certain, i tell you. time, you sneaky sneaker.
if you have been reading my blog for more than, oh, two days, you know i am really into national food holidays. any reason to celebrate something, right?  with it being february first and all, i thought i would share the national food holidays that the month of february brings. this way you can all be like boy scouts: always prepared. just make sure you have a fork in hand.
february is…
berry fresh month
canned food month
celebration of chocolate month
great american pies month
national cherry month
national fiber focus month
national grapefruit month
national snack food month
potato lover's month
sweet potato month
and, last but not least:
national hot breakfast month!
growing up, we ate a lot of cold cereal in our house. that is probably the reason i often eat an entire box of cereal in three days flat. i love the stuff! but momma b was also really good about making us delicious, hot breakfasts. we would sit down at the table as a family most mornings, bright eyed and bushy tailed.. okay, let's get real, we would stumble to the table groggily, still wiping the sleep from our eyes.
however, it wasn't long before we were fully alert, because my mom would have a delicious breakfast spread on the table for us to enjoy and start our day off right. after eating, us kids (i have three siblings, all older than me) would have to immediately get ready for school, but my dad still had some time to kill before heading to work for the day. so, after eating his breakfast, he would often get up from the table, stretch his arms, and say his famous line: "wake me at eight!"
to this day, when i think about family breakfasts, the image of my dad flashes in my mind with his trademark saying of "wake me at eight!"  i love memories. when i can remember them, that is.
one thing i don't remember at ALL is eating oatmeal as a kid. i am 93.87% certain i never ate it, but my oldest sister insists otherwise. either my mom stopped making it by the time i was around, or i blocked that memory out completely. either way, oatmeal was never a big player on the breakfast table. sure, it may be the most popular hot breakfast in blog land, but not in my eyes.
today i want to share five hot breakfasts that i LOVE.. none of which are oatmeal. i am sure you see plenty of that on all the other blogs you read, anyway. i am also going to omit pancakes, because that is a dish talk about way too much as it is.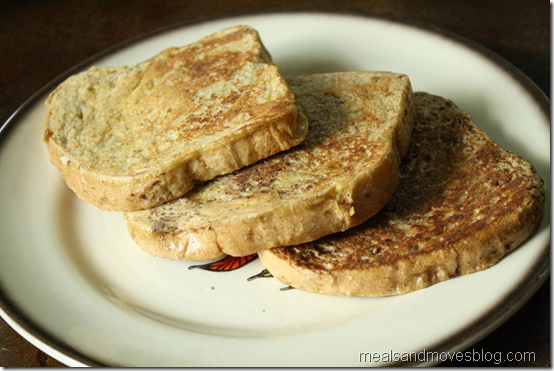 i like my french toast crisp on the outside and soggy in the middle. i also like it really, really eggy. and slightly cinnamony. what? nothing wrong with being particular.
my brother, doug, used to always cram a whole slice of french toast in his mouth at once. i don't know why i was always so impressed.. i mean, i could have done it myself, too. i am one of those people who can fit her fist in her mouth. i will spare you the proof. instead of cramming it all in in one bite, i always had my mom cut my french toast slices into nine equal squares—tic tac toe style—and i saved the very middle (completely crustless) piece for last.
memories are rad.
eggs.
I LOVE EGGS. scrambled, fried, poached, hard boiled, over easy, over medium, over hard, in a quiche, in a frittata, on a bagel, on a bun.. you name it. i love eggs. eggs and ice cream are two reasons i would never be a successful vegan. not to mention the fact that i don't want to be.. but anyway. when i want a savory breakfast, 90% of the time the answer to that savory hankering is eggs.
i recently experimented and learned that making a frittata is super simple (and also pairs well with potatoes)…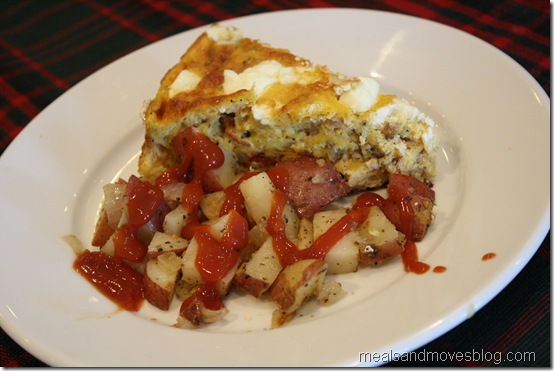 …but i have yet to master the over-easy method. i tried on new year's day.. but it wasn't perfect. any tips?
for now, i will just keep ordering them when out to eat.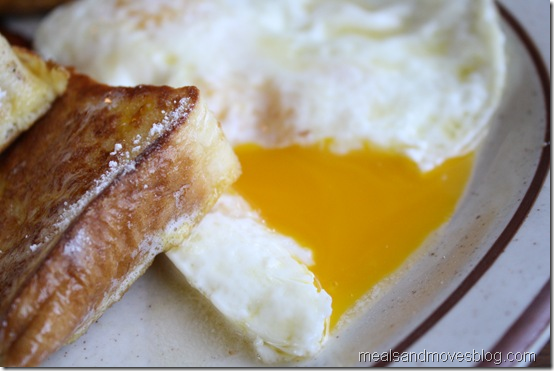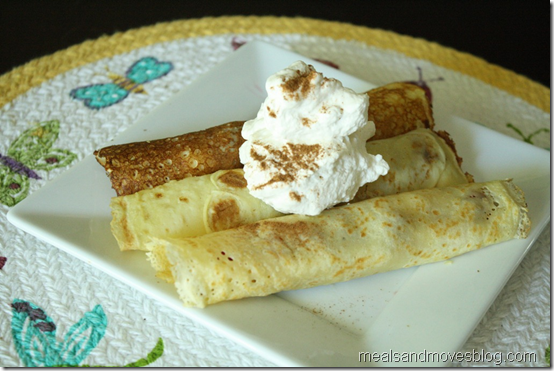 i used to think crepes were such a fancy breakfast and something i would never make on my own, until i actually tried it. i love how versatile crepes are..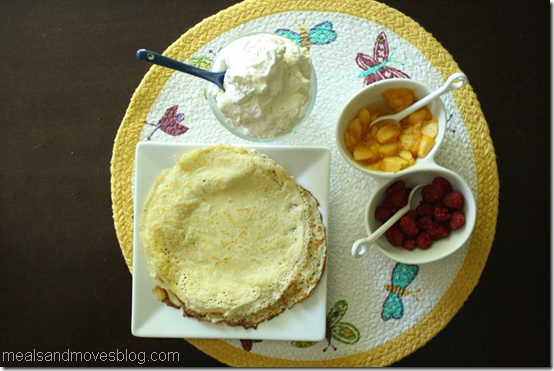 …you can make them sweet or savory depending on what you fill them with, and they are also great just plain. don't let a super-thin pancake intimidate you. try making them sometime if you haven't!
eggs benedict.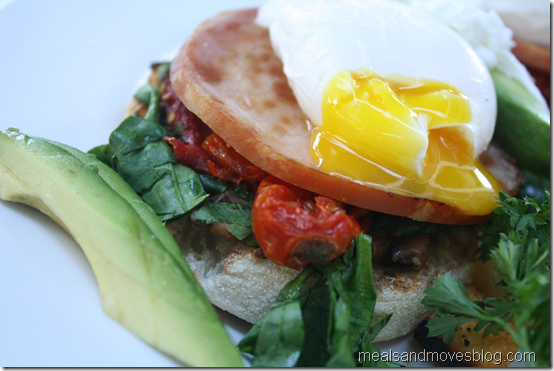 this is one i haven't mastered at home, but i love ordering it when out to eat! if you have a good recipe for eggs benedict, send it my way. runny yolks are my FAVORITE. but, like i mentioned above, i suck at making poached or over easy eggs myself, so i leave it to the restaurants. i love adding avocado to my order.. avocado goes with just about everything. well, on the savory front, i suppose. i have never tried those sweet avocado puddings.. okay, i am really going off topic here.. back to the hot breakfasts.
cocoa & toast.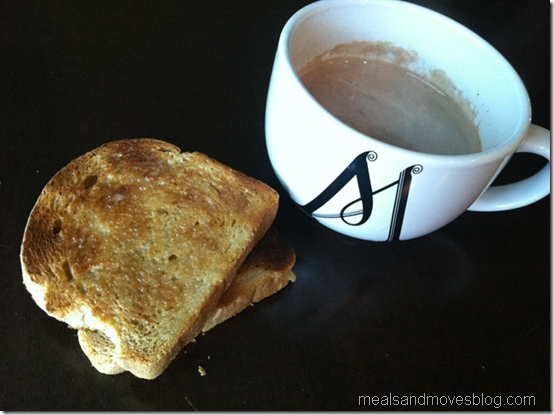 this one has my childhood written all over it. it is, hands down, the breakfast i ate the most growing up. i requested it almost daily. i am sure my mom loved that, because it is the simplest meal to make:
toasted white bread with butter
milk (preferably 2%) + nestle quik (okay, now it's called nesquik) heated in the microwave
to eat, you fold the toast in half and dunk it into the hot, chocolaty cocoa. now days, i usually only eat this when i am sick or craving comfort food. i really need to eat it more often.
hopefully my favorite hot breakfasts have given you some inspiration to get cooking in the kitchen bright and early this month. make sure you celebrate national hot breakfast month.. you have 28 more days to do so! (yep, in case you didn't know, february has 29 days this year!)
Q~
what's your favorite hot breakfast?
xo. janetha g.