there are terms out there that are tossed around real loosely. they are so overused that, when heard, you really don't think whatever is being described will live up to those terms.
a few examples:
amazing
epic
love
literally
seriously
everything is amazing. everything is epic. we all love EVERYTHING. want me to use those in a sentence? okay, here you go:
"i literally loved my bowl of oatmeal, it was amazingly epic! seriously!"
okay. two sentences. but you get my point. using these terms to explain your breakfast really makes them lose credibility. sure, there is a time and a place for those words. like when something is ACTUALLY epic. for instance: a lunar eclipse or winning the lottery. both very epic and amazing. seriously.
and no, i am no exception to this rant. i catch myself throwing these terms around all the time!
one other word that i have seen used way too much and way too loosely is GENIUS.
everything is genius! specifically, everything on pinterest is genius.  gadgets, craft methods, and cleaning tips.. ALL GENIUS!
don't believe me?
let's play a game.
the genius game.
i have pulled items from pinterest that are all described as "genius!" and placed a poll below each item. you decide if it's worthy of the genius label. play along, it'll be fun!
(by the way, it was very hard to pick these examples. i picked fifteen. there were thousands of results!)
1. flower shaped egg frying mold.
2. cutting board with a hole and a pull out trash can below.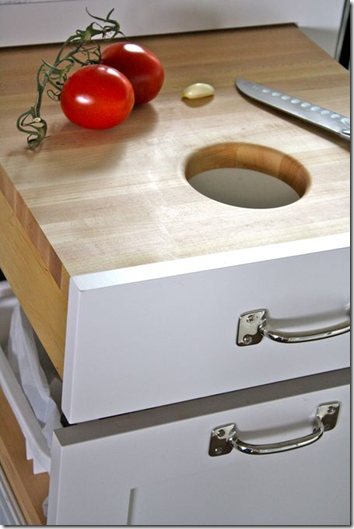 (image source: http://thefarmchicks.typepad.com)
3. grilled cheese croutons for soup.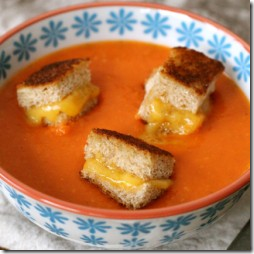 (image source: http://foodgawker.com/)
4. using crown molding to hang heels.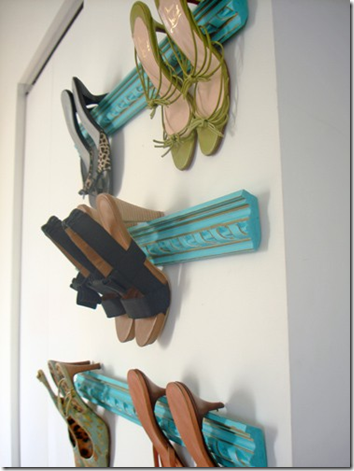 (image source: http://livinginanutshell.com/)
5. turning a toaster over to make open face grilled cheese.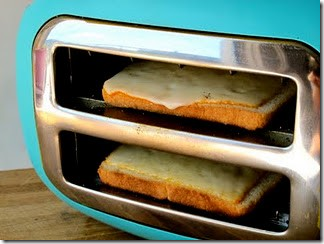 (image source: http://diyhshp.blogspot.com/)
6. cooking refrigerator biscuits in a waffle iron.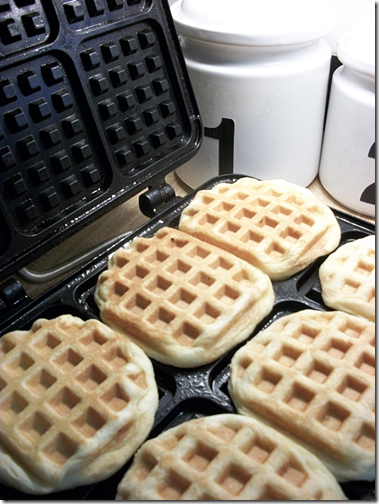 (image source: http://sweetnothingsbj.blogspot.com/)
7. using rubbing alcohol to repair shattered makeup.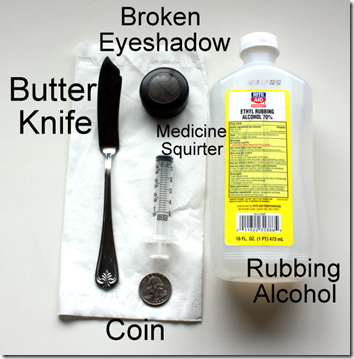 (image source: http://petitelefant.com/)
8. baking a cookie inside of a cookie.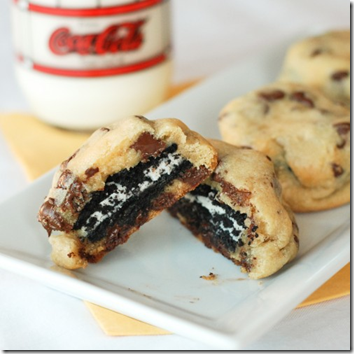 (image source: beckybakes.net)
9. bacon scarf.
10. turning bread ties into snowman faces.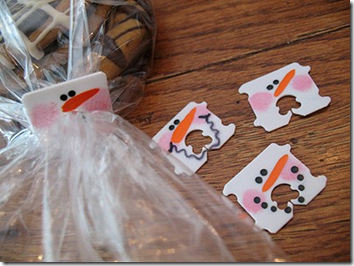 (image source: olderandwisor.blogspot.com)
11. cookie compartment in a mug.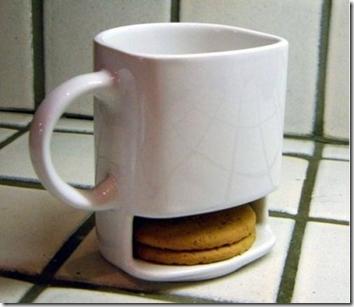 (image source: cozybiscuit.blogspot.com)
12. putting jalapeños on homemade pretzels.
(that is what the pinner referred to as being "genius"—not the recipe itself, just the jalapeños.)

(image source: shutterbean.com)
13. turning an old window frame into a mirror.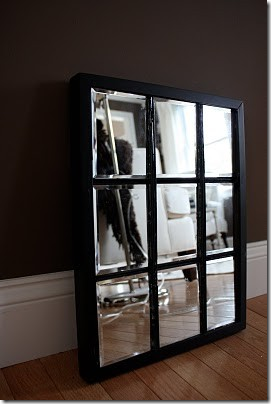 (image source: dollarstorecrafts.com)
14. false socket hiding place.
15. avocado cuber.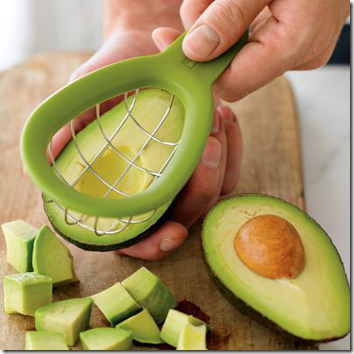 (image source: williams-sonoma.com)
while i think all of these things are rad and/or clever and i would do most of them myself.. i don't think they are all OMG GENIUS! however, if a nugget of info is super incredible to one person, it may not be to the next. it all depends on who you are! here are my answers:
no
yes
yes
no
no
no
yes
no
no
no
no
no
no
no
no
hope you had fun playing the genius game. maybe we will do it again sometime! until then, keep overusing those words and phrases.. i know i will.
xo. janetha g.