my favorite food in the whole entire world is vanilla bean ice cream. i love it. even more than cereal, if you can believe it!
one of my favorite ways to enjoy vanilla bean ice cream is with a big slice of hot apple pie. i never was big on cake. let them have their cake. and eat it, too. i want some apple pie a la mode.
i love the flavor combination of vanilla, apple, and cinnamon. something about that trifecta of ingredients makes me weak in the knees. i could happily eat apple pie a la mode each and every day.
sigh.
because it's not conducive to maintaining my figure, i can't very well eat apple pie a la mode every day of the week. but i can, however, make a healthier option. and that, my friends, is exactly what i did today.
yes, i should be packing for mexico.
yes, i still have to head to the gym.
yes, i have seven different errands to run.
but really, this recipe is way more important to share with you guys. i am leaving for mexico in just over twelve hours and i absolutely had to share this with you before i leave.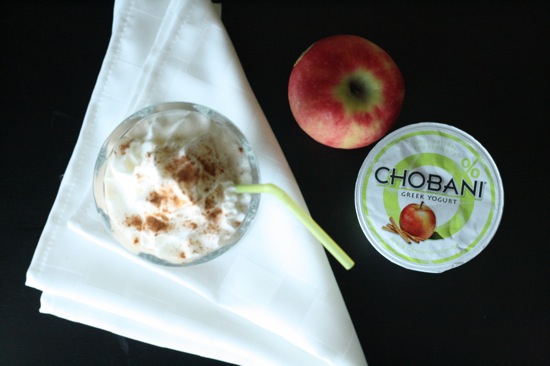 you may have heard about the new flavors of chobani. passion fruit, blood orange, and apple cinnamon.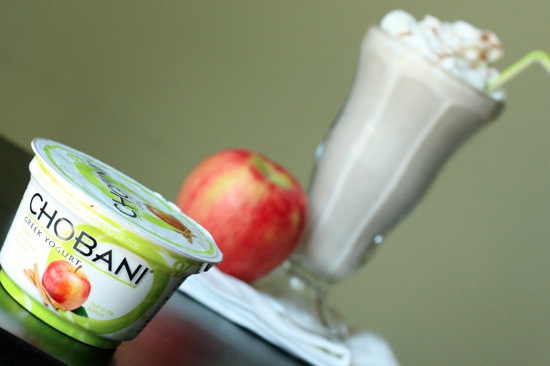 apple cinnamon is my new favorite flavor of yogurt. no, not favorite flavor of chobani. my new favorite flavor of all the yogurt in all of the world. scratch that–make it in all of the universe! you never know, there could be yogurt on mars.
i used this new favorite of mine to blend up a healthy alternative to apple pie a la mode. the results were so delicious that i couldn't believe what i was drinking was actually healthy.

makes two 16 oz shakes
ingredients
1 cup (240 ml) unsweetened vanilla almond milk
1 container chobani apple cinnamon yogurt
1 scoop vanilla protein powder
1 tsp ground cinnamon
1/2 tsp vanilla bean paste or extract
1/8 tsp xanthan gum (optional)
1/8 tsp guar gum (optional)
10 ice cubes
whipped cream for garnish (optional)
directions
combine all ingredients (except whipped cream) in a blender.
blend until smooth.
pour into two glasses–or one big one if you are greedy like me.
garnish with whipped cream and a sprinkle of cinnamon.
enjoy!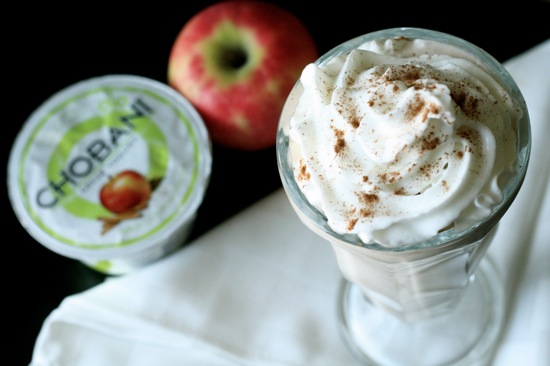 nutritional information per serving, based on 2 servings before garnish, calculated on thedailyplate.com: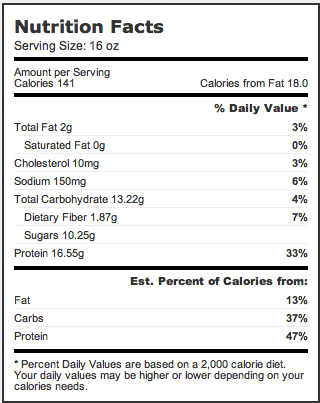 words can't explain how much i love this shake. and yes, i drank both 16 oz servings. 16 oz was just all that would fit in my glass.. so i filled it. twice.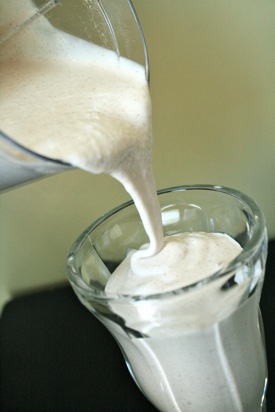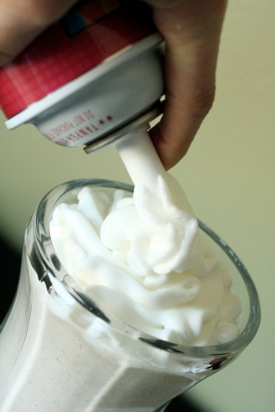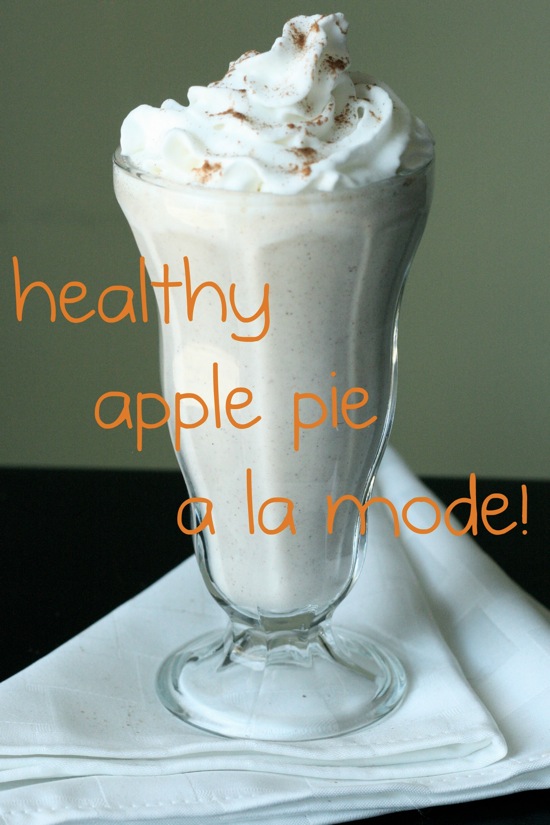 would you like to receive the new apple cinnamon chobani so you can make this shake? (hint: the answer is yes.)  now is your chance. one meals & moves reader will win a full case of the new chobani flavors.. passion fruit, blood orange, and, of course, apple cinnamon.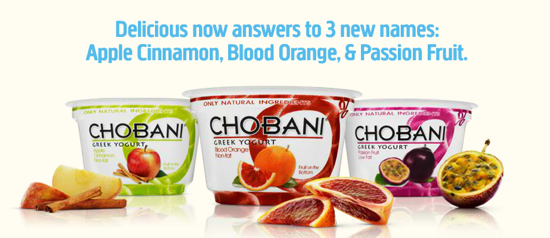 all you have to do is comment on this post. i tire of thinking up giveaway requirements, and really.. if you are reading this, you deserve the chance to win. thanks for reading my blog! i will announce the winner when i get back from my trip. update: giveaway is now closed. thanks for entering!
oh yeah, my trip! i am leaving soon. i still have to pack! i am going to miss you guys! i actually have a bunch of stuff lined up to post.. a couple recipes, a couple guest posts, and some other random riffraff. don't worry, you will have your fill of my ridiculous rambles almost every day i am gone. i know you were worried, right?
talk to you in a week! go make this shake!!
xo. janetha g.