i have a day job. at a window company. do you need windows? call me.
my day job is pretty stressful at times. i have a lot on my shoulders and am very, uh, relied upon.. you could say. they jokingly call me the CEO: chief everything officer.
even though windows aren't my passion and getting stressed out about installations, collections, and vendors is not a walk in the park.. i still love my job.  yes, LOVE it. i love the people i work for. i love the people i work with. hell, i met my husband at work! the pros definitely outweigh the cons. one of the perks of my job is the annual trip. my bosses treat us to a vacation each year as a "thank you" for all of our hard work.
this year we are going to manzanillo, mexico.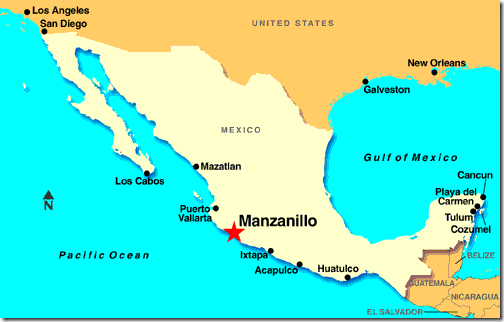 (image source: resortvacationstogo.com)
we go to mexico more often than not. a few requirements of taking 20+ people on a trip is that it needs to be at an all inclusive resort and it needs to be affordable.. because of these requirements, we usually end up in mexico. i am crossing my fingers for a day they decide to take us all to italy or spain—but i don't see that happening any time soon. i am excited to go to manzanillo, though, because it is a new-to-me location! i figure if i am going to take the time to travel, i never want to visit the same place twice. there are just so many places to see!  while i don't prefer all inclusive resorts (i think the best way to experience a new city/country is by staying in hostels/cheap hotels and eating at local restaurants) i am not going to cry about staying at one when i am being treated to a trip. plus, we can always wander off the resort to check out the local flare.
since trip time is here again, i thought it would be appropriate to look back on past trips for flashback friday!
2009: playa del carmen, mexico.
this trip was last minute. the economy was bad and we were not planning to take a trip at all. however, things started to pick up and we planned a quick trip just two weeks before departing. because of the last minute circumstances, marshall couldn't go. he had never been out of the country, so he didn't have a passport, and we weren't about to pay a zillion dollars to expedite one. plus, he couldn't really financially justify taking a week off work without planning ahead. because marshall couldn't join me, i ended up rooming with my co-worker, sim, because her husband couldn't make the trip, either.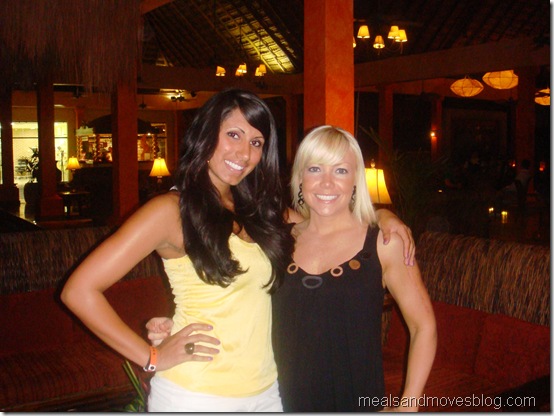 we stayed at the iberostar quetzal all inclusive resort. if you have ever stayed at an iberostar, you will recognize their signature yellow chairs.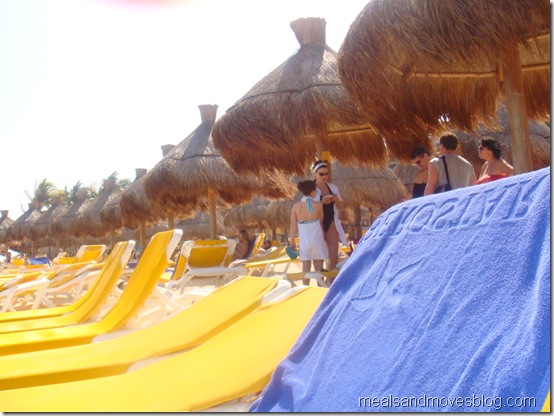 this was my first experience with all inclusive. i was not a big drinker, so the whole all-you-can-drink perk wasn't super appealing.. and the food got a little (okay, a lot) repetitive and old. but all in all, it was a great experience. the resort was clean, the staff was friendly, and there were animals all over the resort.
this was back before my food blogging days, but i did take one photo from the hibachi restaurant.. look, a rice mouse!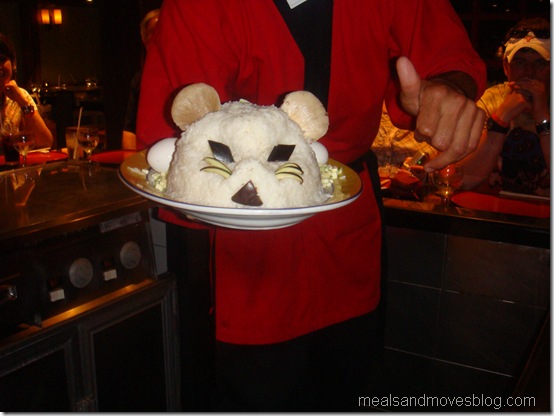 i will admit, i missed marshall quite a bit. at least i had my phone to text him from the beach.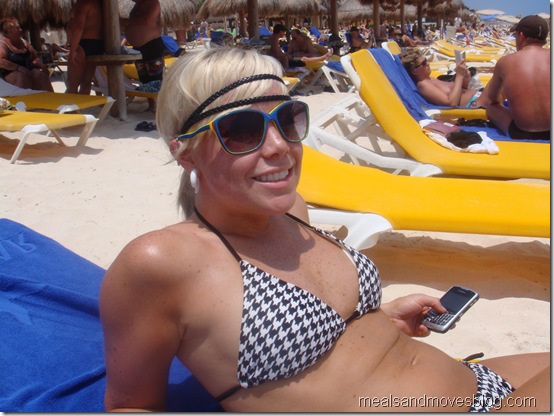 it was a fun trip, for sure, but it didn't compare to the following year…
2010: jamaica.
it's safe to say that jamaica has been my favorite work trip so far. first of all, marshall was able to go with me this time around.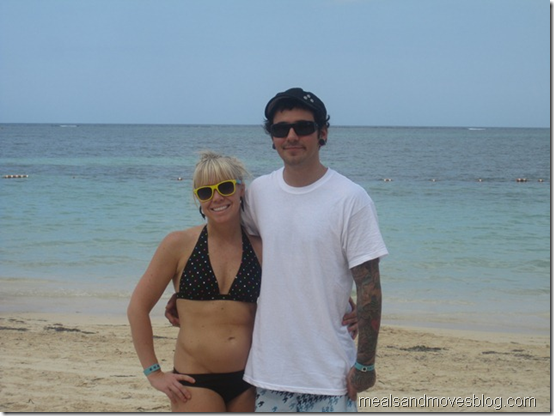 and.. second of all.. WE GOT ENGAGED. on superbowl sunday, no less.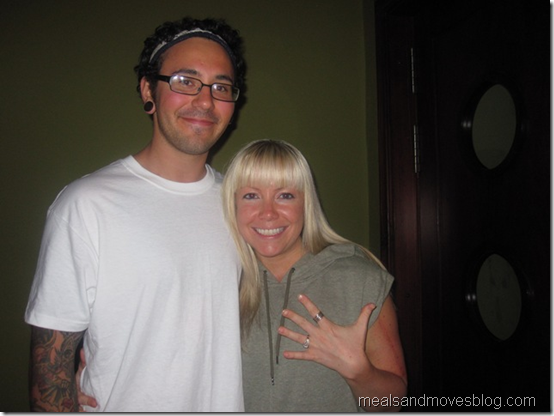 he caught me totally off guard with that one. sure, we had talked about marriage.. but not seriously. and i had no idea he was plotting to pop the big Q. it was quite the surprise!
the rest of the vacation was awesome. we stayed at the iberostar once again. the resort was a lot newer and nicer than the one in playa del carmen.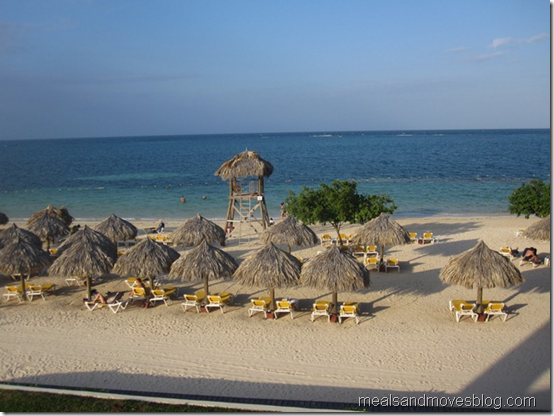 we participated in lots of excursions, including a catamaran snorkel trip…
…a trip to bob marley's childhood home…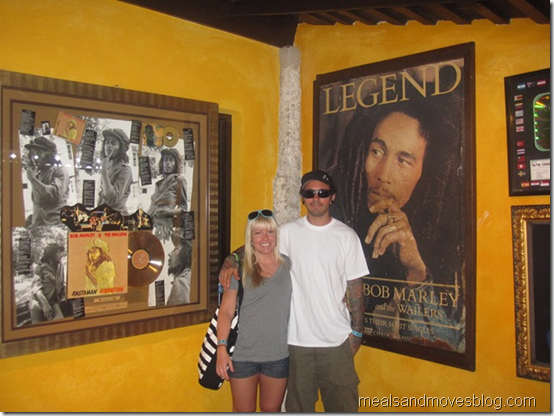 …and a ziplining tour.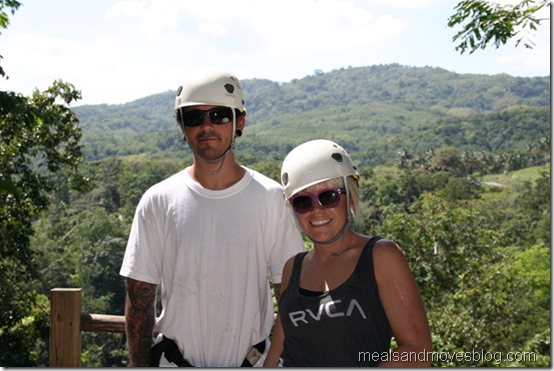 we also ate A LOT OF ICE CREAM.
it was a fabulous trip.
2011: playa del carmen, mexico.. again.
last year we revisited the iberostar in playa again.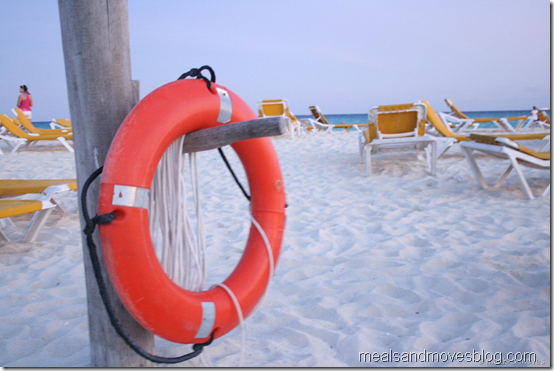 it was more fun for me since marshall was there this time around, and obviously it was fun for him since he'd never been.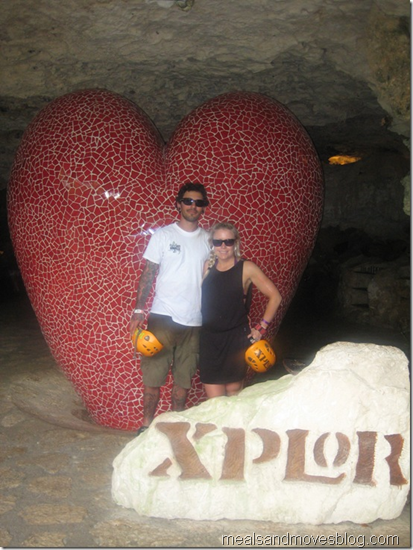 we ate out at local restaurants quite a bit, which was nice.
and we saw a BUNCH of monkeys! marshall made sure to always have a banana in his pocket in case there was a monkey sighting.
and sometimes we paid to hold the monkeys in town.
there were lots of other animals on the resort.
and, of course, we ate a LOT of ice cream.
it was a blast!
while i love utah and winter, i am always ready and willing to head to the beach, sand, and sun. i am excited to head to manzanillo! i imagine that this time around, we will do less excursions and eat more ice cream. i think once you've zip lined, you don't really need to do it again.. we have done it twice and decided it's pretty much the same everywhere we go. plus, we'd rather spend our money on couples massages.. which we plan to get six of. one for each day. that's normal, right?
i just want to finish this post with a little thank you to my bosses. i am pretty sure they read my blog every so often, and i want them to know how much i appreciate their generosity. i realize that i am in a great situation, i am fortunate to have a wonderful job, and i really love everyone i work for (and with.)
okay, i would love to stay and chat about current events, but i have been procrastinating way too much lately and still have a lot to do before i go! i will try to pop in for a post before peacing out of here.
your turn…. tell me about the best vacation you have ever taken!
xo. janetha g.