hey! how's it going? we just kicked off for the first packers game of the playoff season! i've got my team spirit on from head to toe.
don't tell marshall that my packers gear team spirit is really just an excuse to buy more things from victoria's secret. that's MY secret. and now yours. and now the secret is out, i guess, if he is reading this…
speaking of team spirit, i had some on last night, too.  kristen & rory treated us to the jazz game as a christmas gift.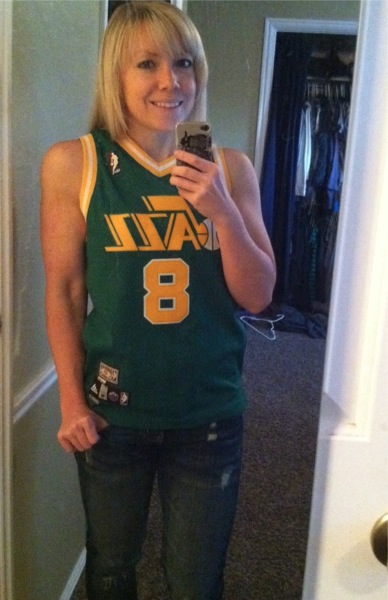 it's okay to wear a deron williams jazz jersey even though he plays for the nets now, right? even though we were playing the nets last night, right? lots of people were wearing the same jersey last night, so i think it is ok. that's my story and i'm sticking to it.
before the game, we headed to eva for a bite to eat. eva is located on 3rd south and main in salt lake city. i had been wanting to try the mediterranean restaurant/tapas bar for awhile now.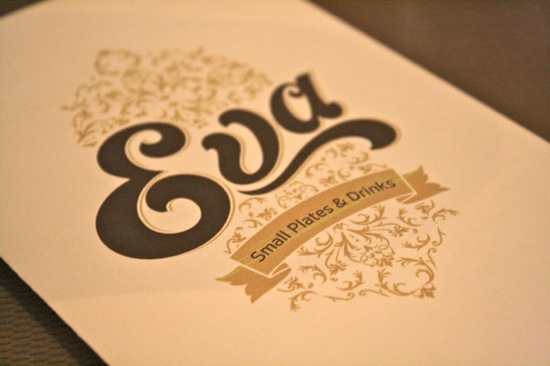 i ordered coffee to drink.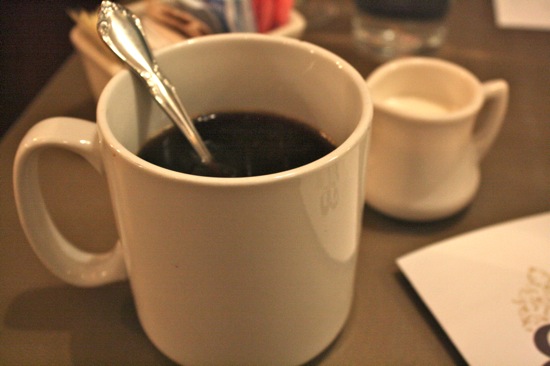 we started with a few small plates…
the wood fired flatbread with traditional greek spreads~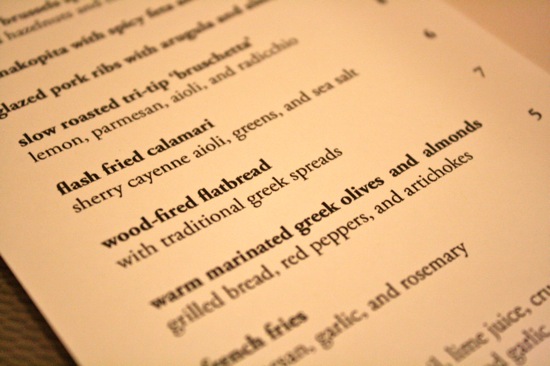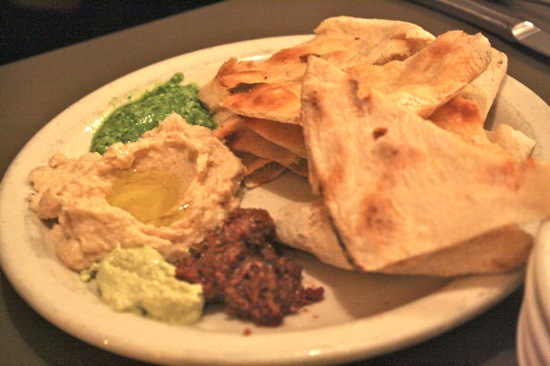 the tri tip bruschetta~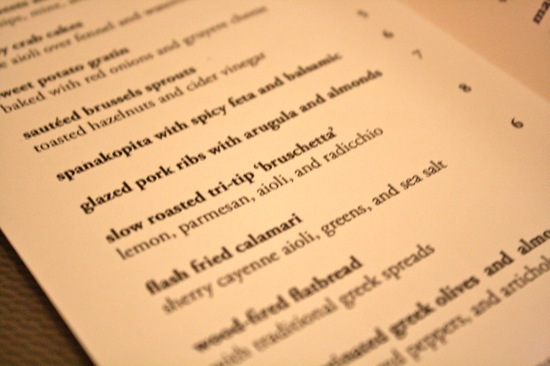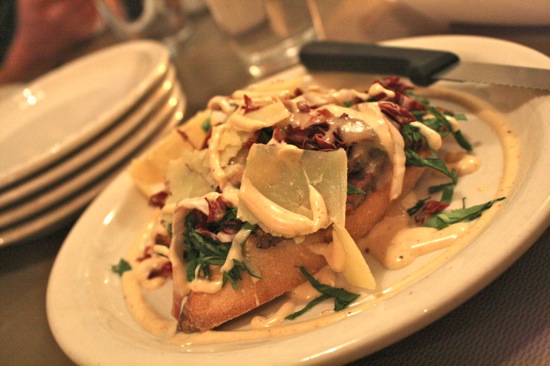 and the crispy chicken wings served with an organic egg, macadamia nuts, chiles, and cilantro in a honey-lime sauce. very unique.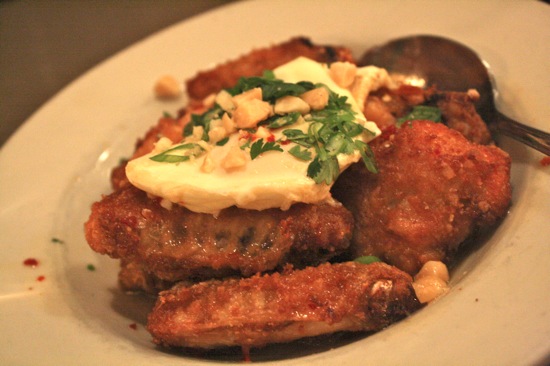 the tri tip bruschetta was so creative! this was probably my favorite bite of the night.
i had eaten lots of cereal and clementines about an hour before dinner, so i wasn't super hungry. i ended up ordering a salad.
the spanish organic green salad had manchego, marcona almonds, and roasted red peppers and came with a side of honey truffle vinaigrette. i love truffle oil!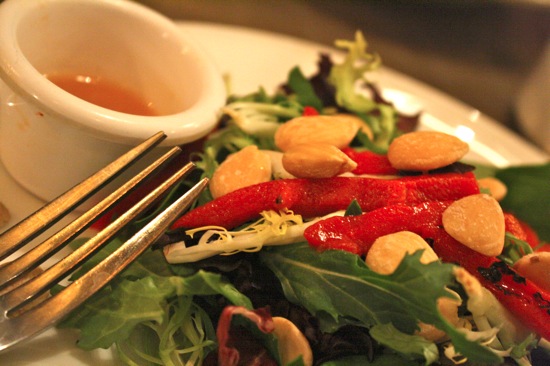 marshall ordered eva's pie for his entree.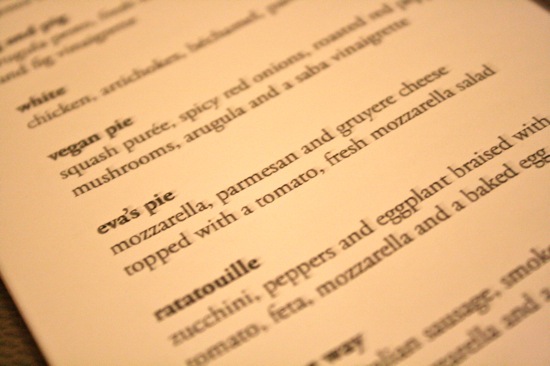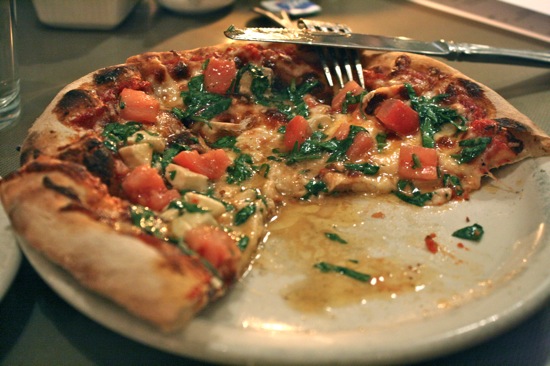 he shared,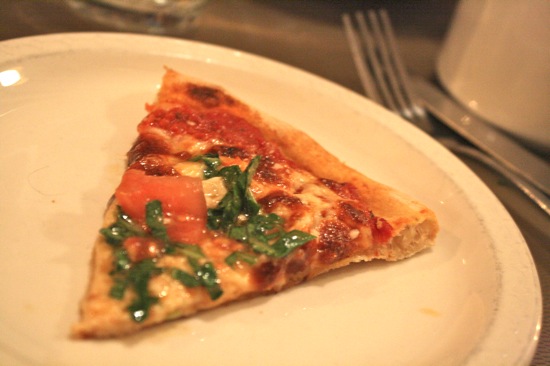 it was delicious.
we headed to the game straight from dinner. after running into a few friends, we found our seats.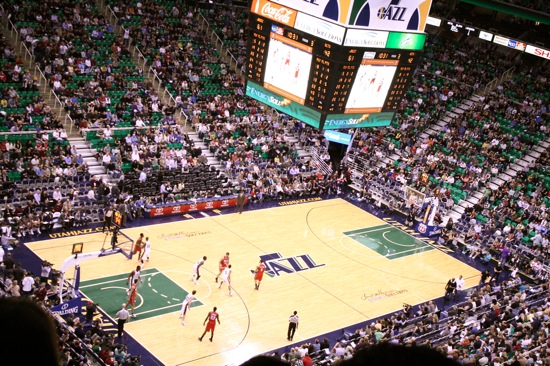 aside from a little girl kicking the back of marshall's seat throughout the whole first half, the game was great! and yes, i asked her AND her mom for her to stop the kicking.. but she didn't. that made us want kids even more. ;)
the jazz walked away with a win! it was a fun game to watch, especially since deron williams was playing for the nets. most of the crowd boo-ed him the whole time.. but not us.
after the game, we needed something sweet. we headed to a restaurant for dessert.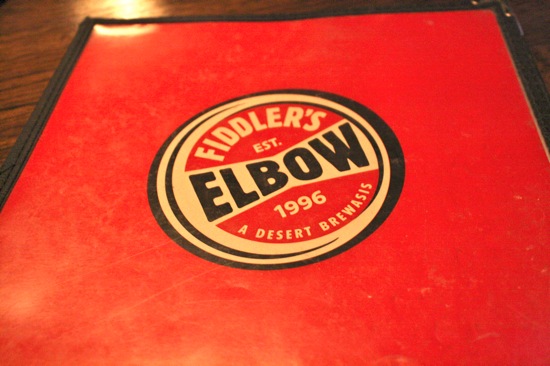 fiddler's elbow is in sugarhouse–a neighborhood in salt lake. they have great food and drinks and plenty of TVs for those sports fans. they also have great dessert–including a cobbler of the day. rory and marshall ordered their own cobblers and kristen and i shared one.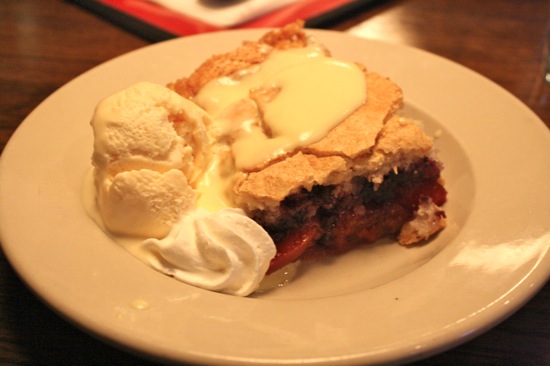 the cobbler of the day was peach berry, and we got it a la mode.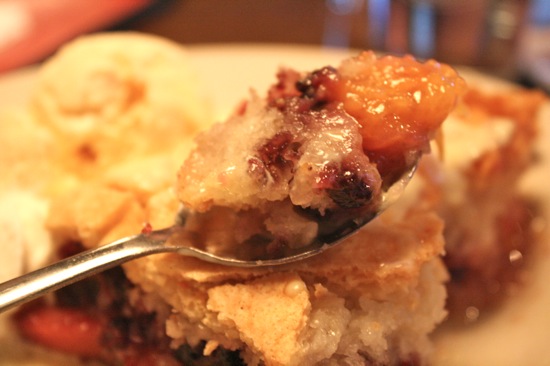 it was the perfect sweet ending to a fun date night. thanks to kristen and rory for treating us to the game!
gotta go.. i have a football game to watch. NEVER thought i would say that.
GO PACK GO!
xo. janetha g.