hey there! it's already monday night–how quickly those long weekends slip away, right? especially when packed with family fun and pain killers…
a lot has happened this weekend, so i have to break christmas eve and christmas day into two posts. i will try to be as brief as possible.. but you all know how long winded i can be!
so, i left off with my broken nose story from christmas eve.  thank you all for your kind comments and well wishes, i am healing up nicely.
despite the crappy start to my christmas eve, things really turned around and it was a fantastic night.
after going home from the hospital, taking some lortabs, and getting a bit of rest.. i decided to venture out to the grocery store with my family to participate in our annual christmas eve tradition. each and every year, we buy groceries for a family in need. my parents have been doing this since 1976! which means this was my 28th year of grocery giving.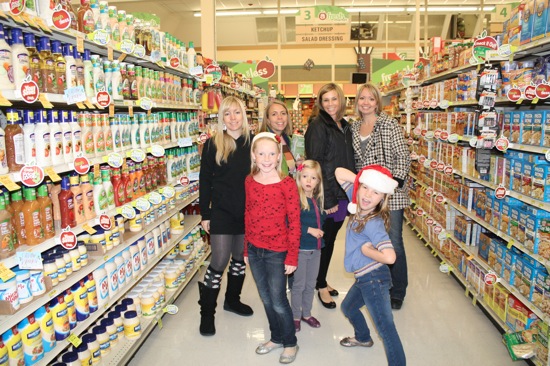 we were shopping for a family of four–the parents have two teenagers, a boy and a girl. they receive staple grocery items like flour, eggs, sugar, etc from the church, so this was more of a "fun food items" shopping spree. we wandered down the aisles picking foods out that we thought the family would enjoy.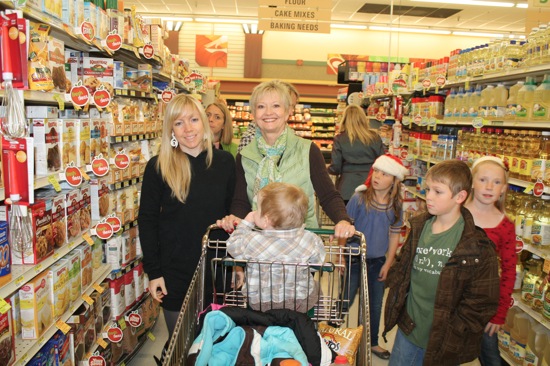 ben was a good helper!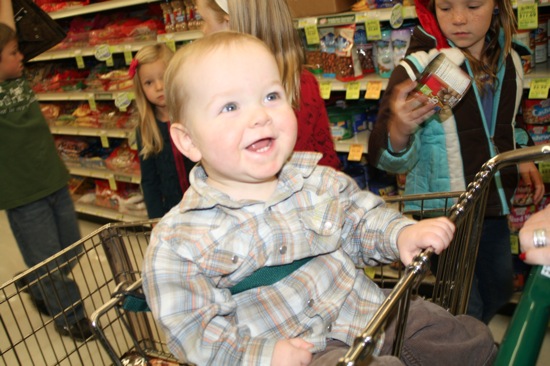 not everyone from the fam was at the store–some of the members stayed behind to finish up dinner prep, watch after the littler kiddos, and hang out with the dogs so they didn't get into trouble.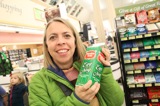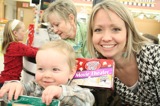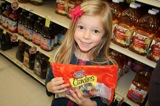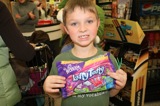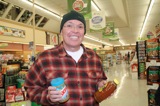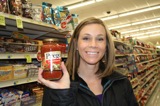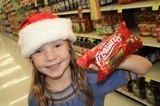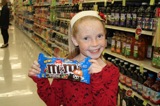 once we had a full cart, it was time to check out and then it was off to deliver the groceries!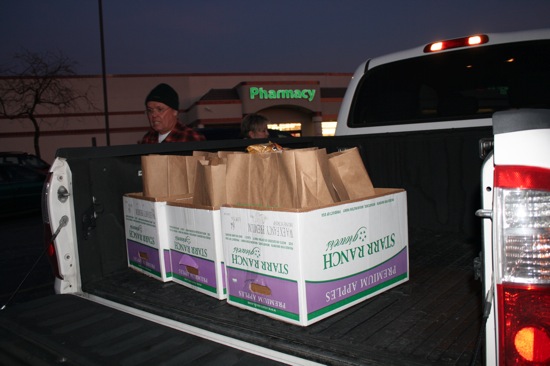 i stayed in the car for the delivery since i was feeling a little drugged up.
we went home for dinner. christmas eve dinner has ALWAYS included my mom's homemade clam chowder, and over the years we have made it more of a spread of appetizers and small bites plus the clam chowder.. and broccoli cheese soup for those who don't like clam chowder.
there was a little bit of prep to be done before dinner was ready. i delegated the bacon wrapped stuffed dates to my siblings (due to my accident) but i did muster up the energy to make the other two items i had planned on–phyllo wrapped asparagus with prosciutto and whipped cream fruit salad.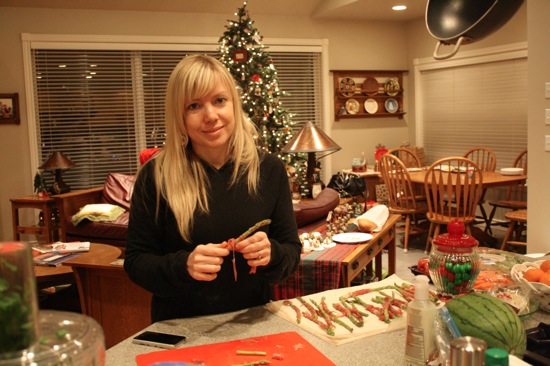 penny and randy were on crumb patrol–wouldn't want anything to fall to the floor and go to waste!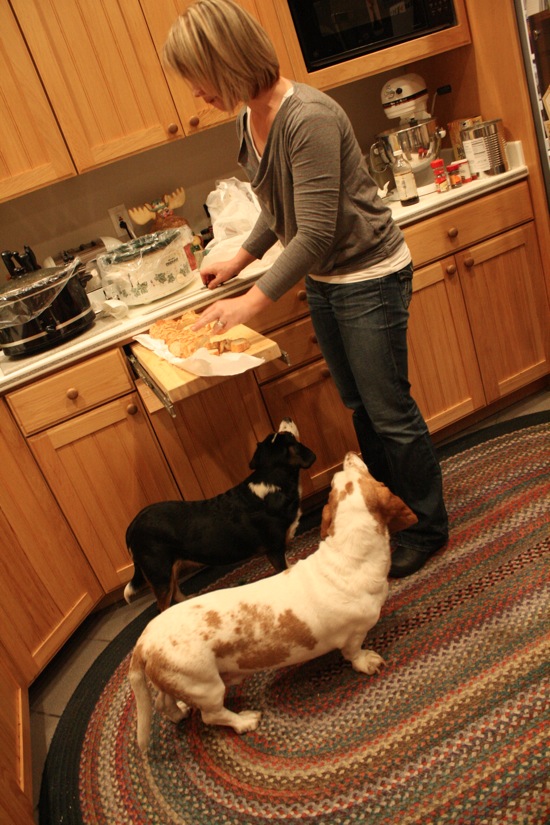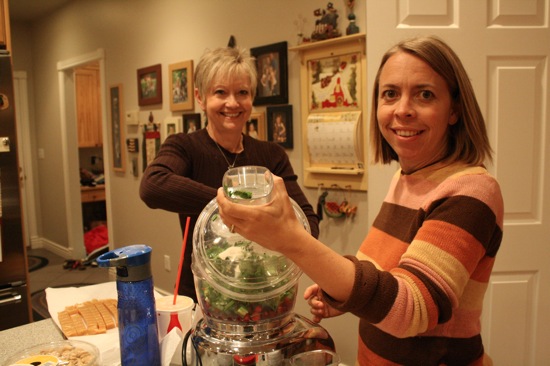 once everything was ready, we didn't waste any time before digging in!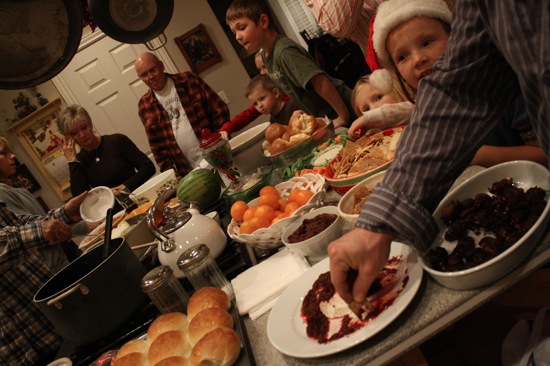 the spread was possibly the best one yet!
bacon wrapped dates stuffed with goat cheese & pecans and cream cheese covered with homemade cranberry salsa (served with chips and crackers.)
spinach artichoke dip, buffalo chicken dip, and clam dip (all served with bread, crackers, and veggies.)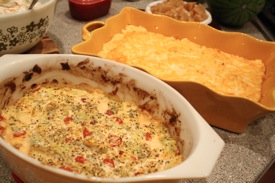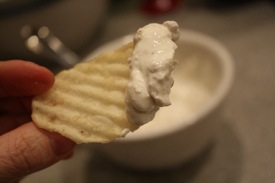 whipped cream fruit salad and shrimp with cocktail sauce.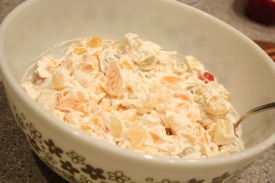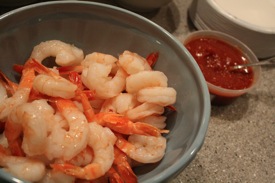 phyllo wrapped asparagus with prosciutto and homemade wassail.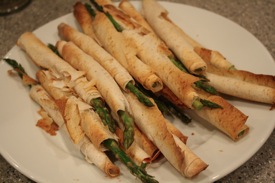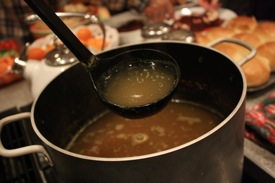 the main courses: momma b's clam chowder and broccoli cheese soup.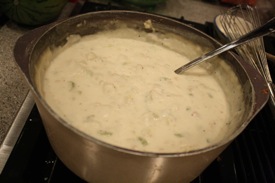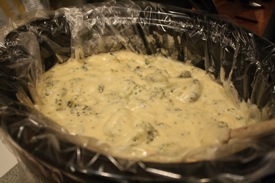 treats included pumpkin pie, homemade caramels, and three kinds of cookies i made friday night: chocolate mint chip, pumpkin gingersnap, and biscoff oatmeal. all three recipes were found on two peas and their pod's blog.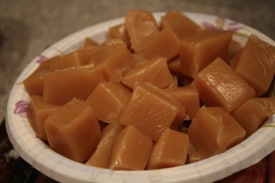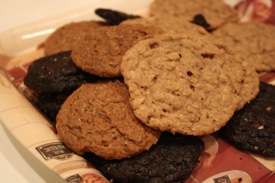 we ate.. and ate.. and ate some more. i think i had a total of three plates?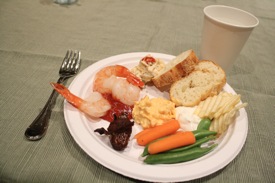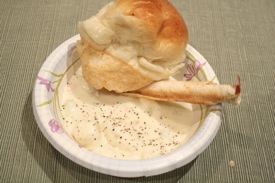 the food was good, but the company was better!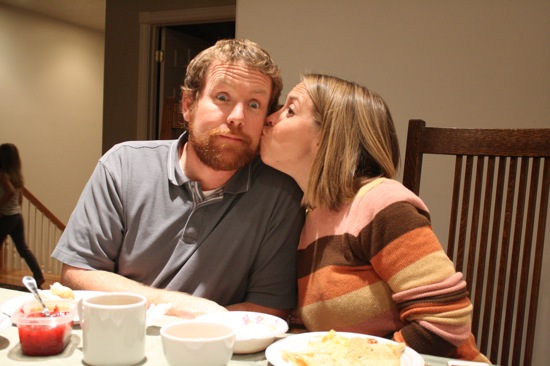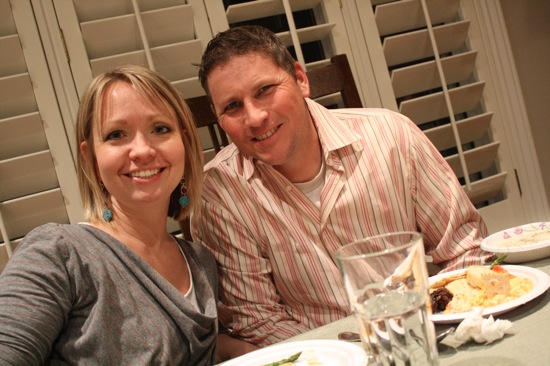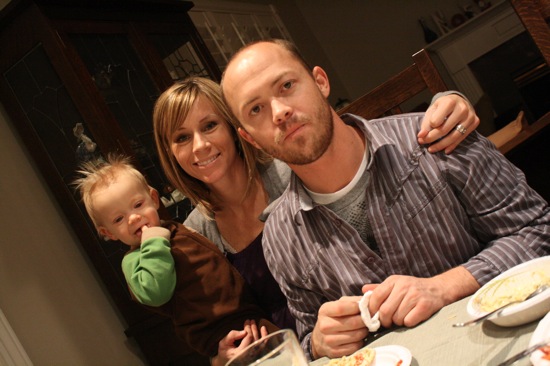 after dinner, we hung out and let our food digest a bit.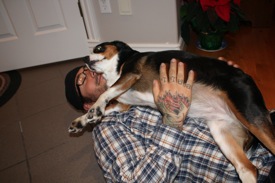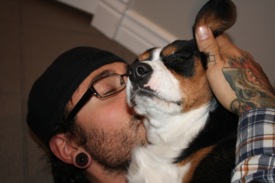 my dad taught my nephews how to play pool.. after just one lesson, they are probably better than i am.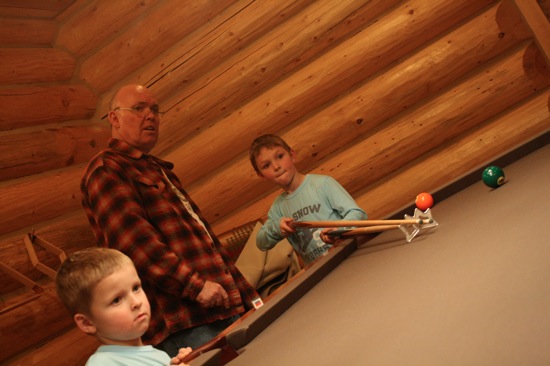 penny and randy were on their BEST behavior all night. good kiddos.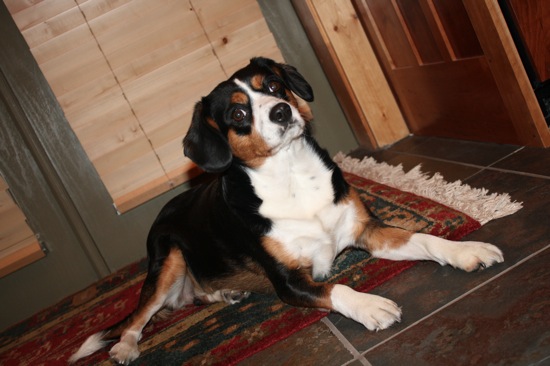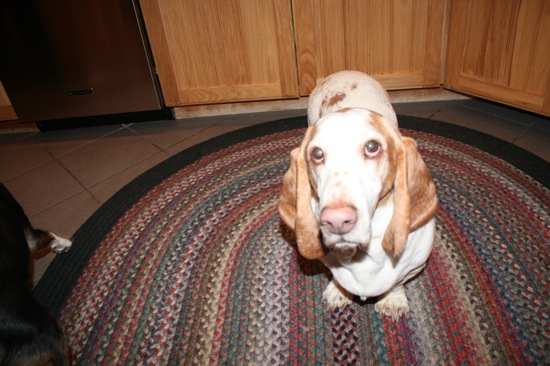 we managed to get a shot of all the grandkids–minus jake, who was at his mom's.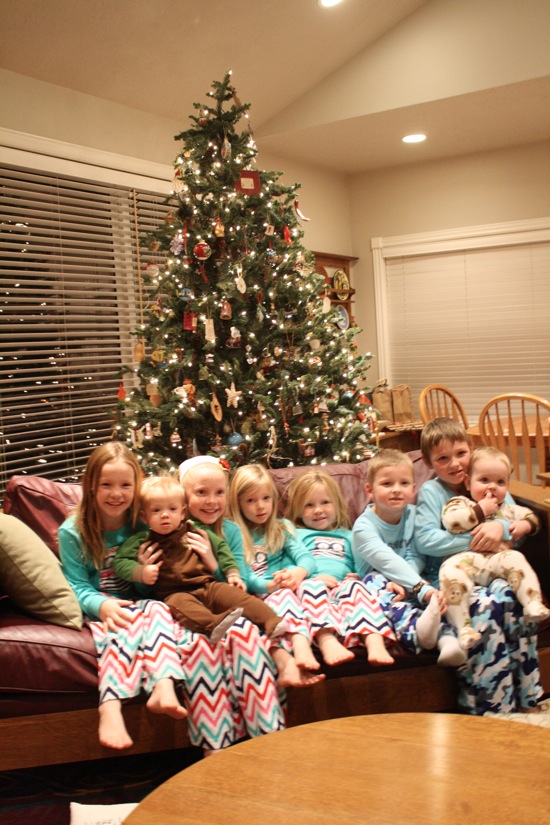 i was super jealous of the owl PJs!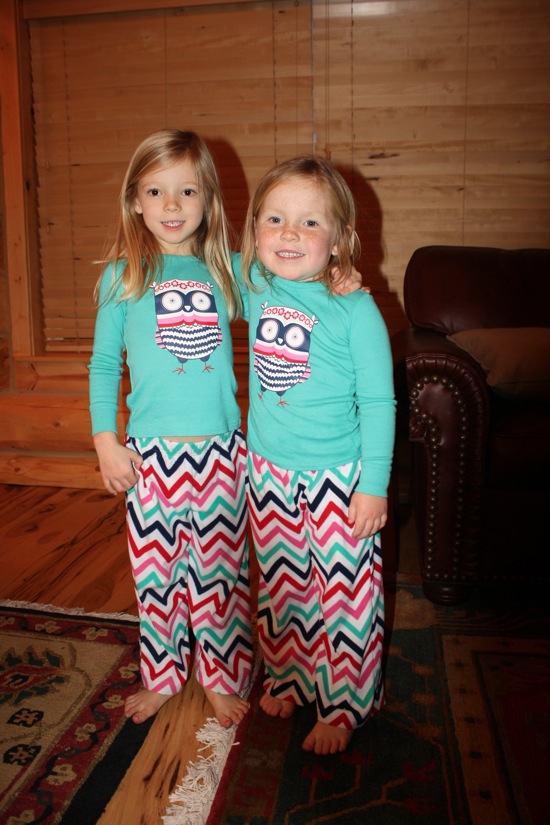 because our family is getting bigger and bigger and there are lots of obligations on christmas day, we opted to open gifts on christmas eve. this was something new for us, but it worked out really well because we weren't stressed to get it over with quickly.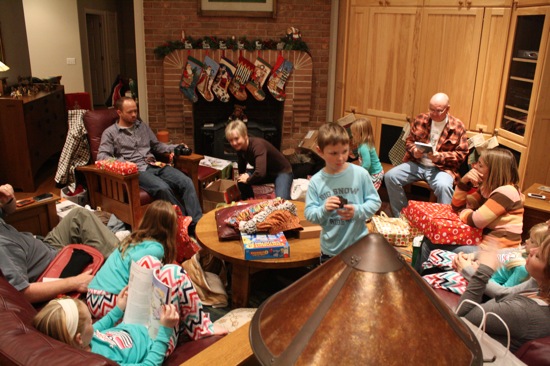 it was pretty freaking chaotic! items of note included a packers tie for marshall and purple houndstooth toms for me.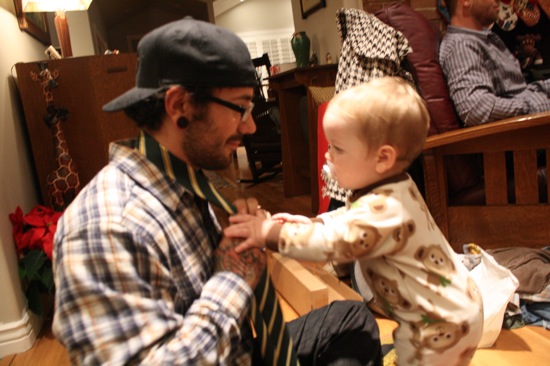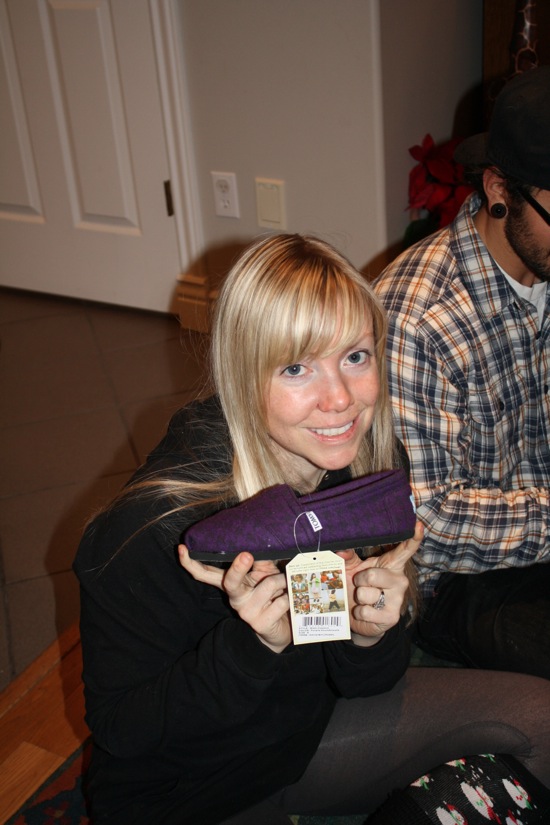 but the ultimate highlight was the last gift i opened.. it seriously made my night (and made me bawl like a baby…)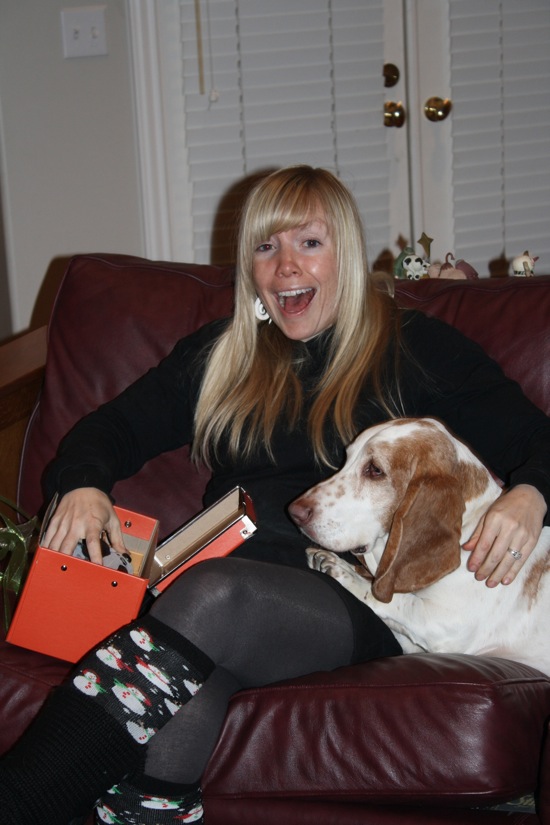 my mom went and found a few of my favorite childhood toys (that i talked about in this post) including pound puppies, koosh balls, and sylvanians. she even found a miniature replica of the orange trunk we stored the toys in when i was a kid. wow, momma b really outdid herself with this gift.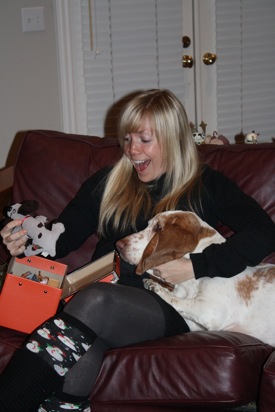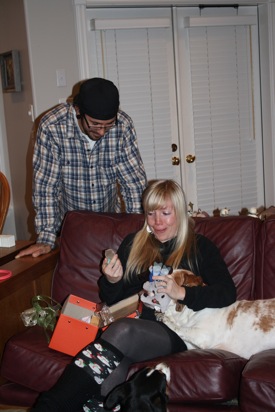 the night ended with pumpkin pie and fresh whipped cream. penny and randy may or may not have gotten in on the pie action.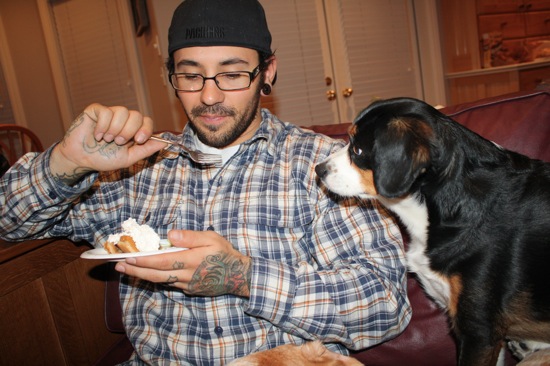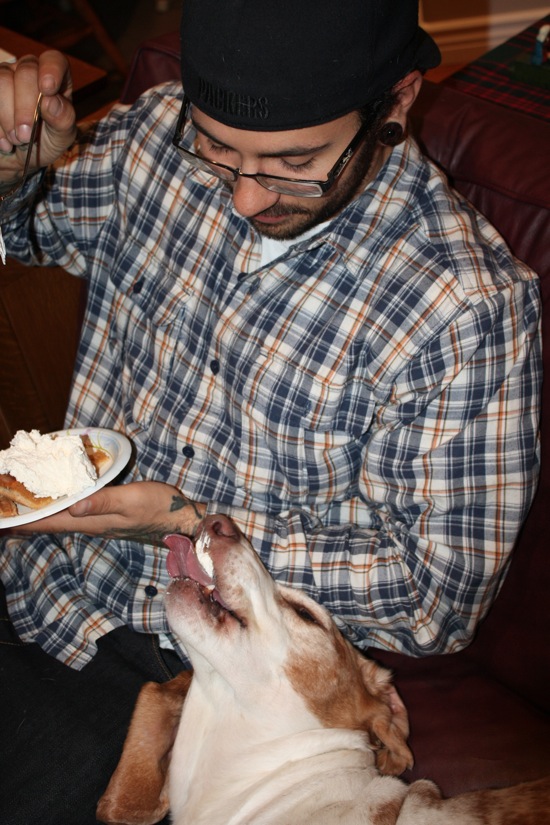 hmm.. this probably contributes to their bad behavior juuust a bit.
it was a PERFECT christmas eve.. despite my broken face.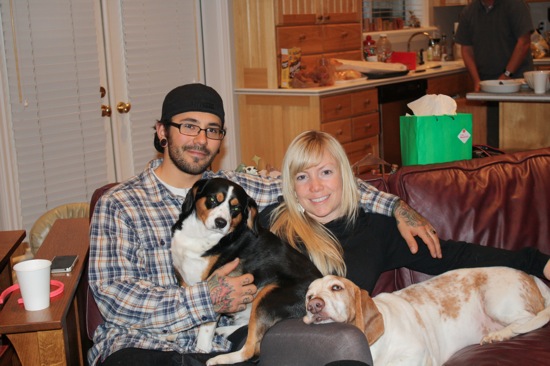 whelp, back to work for me in the morning! boo. if you are heading to work yourself, best of luck getting back into work-mode. i know it's always tough for me to get back in the zone after a long holiday weekend.
be back tomorrow AM for a fun announcement & giveaway and then later on for a christmas day recap and dedicated december winner and update. sorry i've been so slow with all this.. life happened.
xo. janetha g.