it's that time again! tuesday tips.. which are random tips that most likely will not really help you, but i am going to tell them to you anyway. because i can. and because i love alliteration.
tip 1: never, ever buy allure magazine.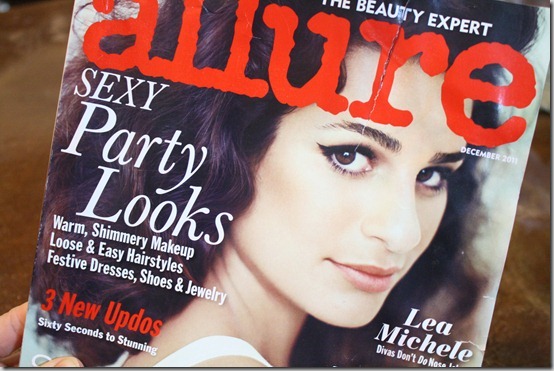 this magazine was delivered to my mailbox by accident. the address on the actual magazine was far from my house, so i have no idea how it ended up in my mail! i thought "cool, a new, fun magazine to read while stairmilling it up!"…
new? yes.
fun? no.
unless "fun" to you means discovering a "superpractical" $5,995 coat…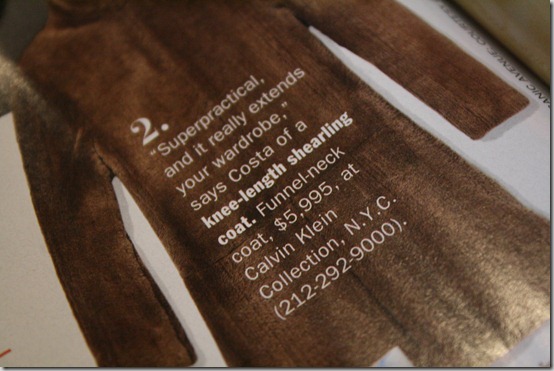 …or a $425 burberry snowsuit for your toddler.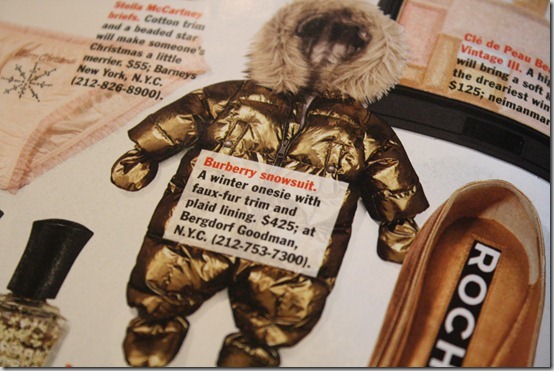 just.. no.
my tip: don't buy allure. it sucks.
tip 2: see full blog feed in your google reader.
i rely heavily on google reader. yes, i try to click out to comment and give my blog friends page views when i can.. but if i am reading blogs from my phone, clicking out of google reader is just more trouble than it's worth.. plus, the ads wouldn't show up on my phone anyway (and in turn wouldn't give my blog friends any money for the page view.)
SO.. i really hate it when my favorite blogs don't show the full feed in my google reader. it basically means i miss out on reading a lot of their posts. sad, but true.
anyway, here's a solution! simply copy and paste the URL of the blog that doesn't show the full feed into the bar on this website.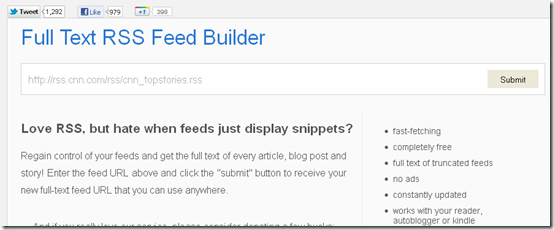 once you hit submit, the website will generate a custom URL to put into your google reader so you can view the full-text feed! it will even give you a preview before using the link so you know it's a working, valid URL.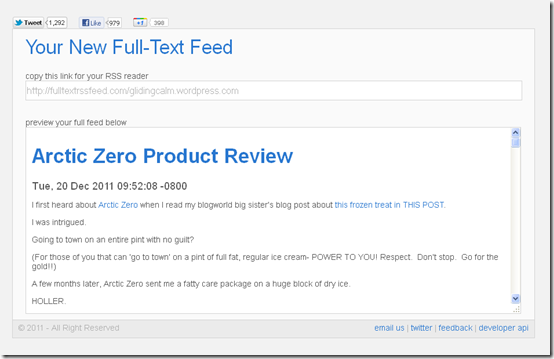 yes, GC, that's you!
after putting the custom URL into your google reader, you will start seeing the full posts instead of just a snippet.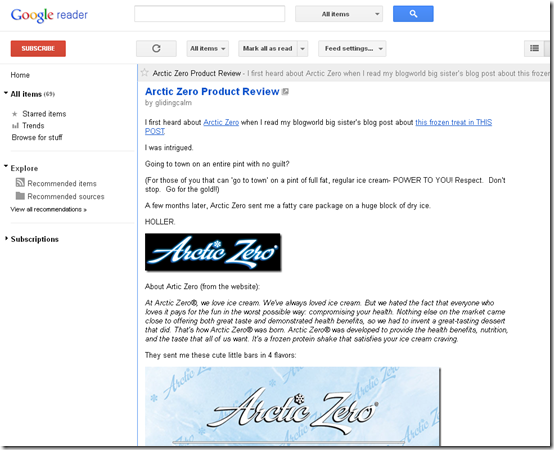 ah, so awesome.
tip 3: if something seems too good to be true, it probably is.
i was buying 18 jars of biscoff spread the other day. yes, 18, you read that right. they were on sale (2 for $7!) so i had to stock up!  well, next to the biscoff was this random jar that intrigued me: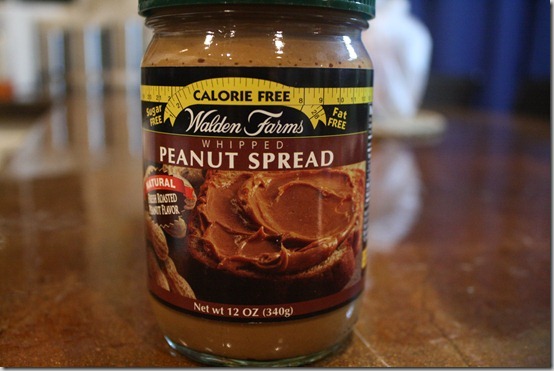 i looked at the nutrition label.. calorie free?!
i bought it (it was nearly five bucks, shoot me!), brought it home, took one taste, and tossed it STRAIGHT in the trash. ew. ew. ew. don't buy it. EVER.
moving on.
life latelies.. yes, i made that word up.
didn't know if i should spell it "latlies" or "latelies" or "latelys" –i guess since it's a fake word, spelling doesn't matter.
anyway! two things to note.
one: we made gingerbread houses on sunday night! you may recall last year when we did this at kristen's mom's house. well, she was kind enough to invite us over again and it was a blast! here is the house marshall and i made: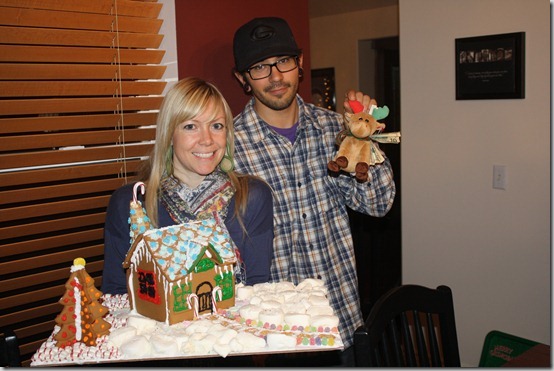 and the one kristen & rory made: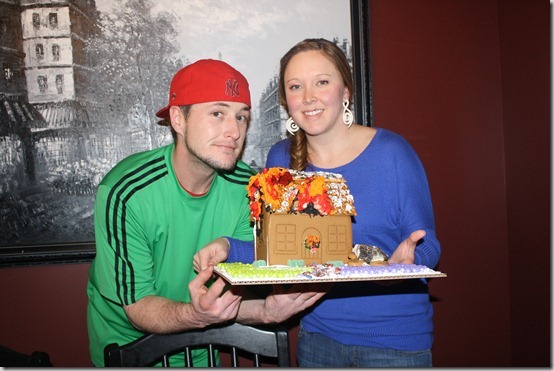 i wish we could have ours on display at our house, but we all know that penny and randy would destroy it in a heartbeat.. so it's on display at momma b's.
speaking of destroying things.. that brings me to number two: the pups are at it AGAIN.
we have made an extra effort to get all food out of paw-reach.. but we didn't take into account the corn kernel heating bag that marshall has been using for his sore neck.  don't worry, they destroyed it yesterday! corn all over the bed.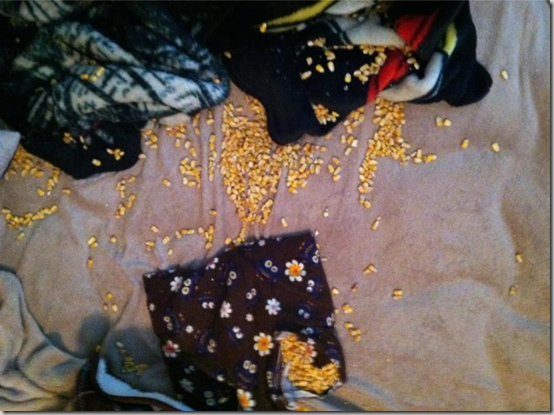 not sure what's gotten into those two pups. very strange behavior. i guess they don't want christmas presents. who am i kidding? they are going to get spoiled either way. they're irresistibly cute and lovable. and spoilable.
well, hate to jet without mentioning anything worthwhile, but i have a whole lot of stuff to do to get ready for christmas.. and i am sure you do, too, so why are you even reading my blog right now anyway?!
Q~
is there a product you bought thinking you'd love but hated?
xo. janetha g.