hey guys!  FRIDAY! i have a lot going on today and tonight since i have my big christmas party tomorrow. i also have to get some last minute shopping done.. chances are, you might to. i want to give you one last gift idea!
it is my pleasure to spotlight a special company—if you are working on any last minute gifts, now is your chance to get your hands on some quality homemade goods.
this gift spotlight is very unique because it actually is the company of a fellow blogger—that is not something you see every day!
i am good blog friends with nicole culver of making good choices. her blog offers up lots of healthy recipes and she even specializes in health coaching. i first started reading her blog when she was involved in the great fundraising act.
nicole has a bakery business called pure bliss eats. i am pretty envious because i have always wanted a business of my own—i would like a restaurant or a coffee shop!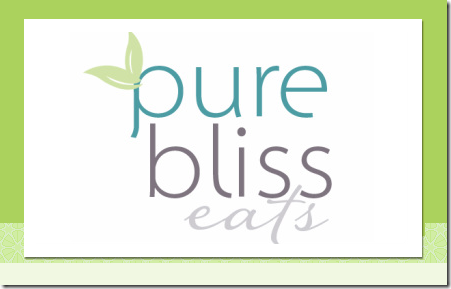 a few fun facts about the company:
all their is considered "clean" eating. there is no "junk" in their foods like HFCS or funny things you can't pronounce!
the chocolate they use is very high quality chocolate and is gluten, soy, dairy & nut free!
their muffins are in the shape of muffin tops & mini loaves!
their granola & chocolate balls do not contain any gluten!
each item is handcrafted with lots of love! :)
a little bit about pure bliss eats, as told by nicole:
Pure Bliss Eats started all with my love for being in the kitchen. My muffins & granola started long before I was an actual company and started really because of my husband. Before I had any idea that I would own a healthy online bakery, I had a personal challenge of getting my husband to eat breakfast. He wouldn't eat until lunch time because he wasn't "hungry" in the morning. At the time he also was diagnosed with hypothyroidism and kept losing weight (even though most people typically gain weight with hypothyroidism.) I wanted to come up with a healthy way for him to actually want to eat breakfast.  I started with healthier muffins and granolas that my husband and I would  eat and then I'd bring leftovers into work to share with my colleagues (I was a elementary school teacher!). I started to realize that I had a really good thing going. That's just the beginning of the story, but you can read more about it on our site or on my blog. Our story really is still at the start right now and I have big dreams!
that is such an inspiring start-up story! big props to nicole for helping out her husband AND living out her dreams.
a bit about the products available at pure bliss eats, again.. as told by nicole:
Pure Bliss Eats sells healthy granolas, muffins, granola bars & chocolate balls. All our ingredients are hand picked and we use only the best out there! All our products are whole grain, no white flour, white sugar, eggs, butter or milk. Our muffins are made with spelt flour, which has a higher protein content and is easier to digest then whole wheat flour. Our granola is sweetened with only natural sweeteners like honey. We use a variety of organic ingredients, like organic spelt flour, organic puffed millet and gluten free oats. Our products are guaranteed to make you feel great while tasting delicious!   Clean, healthy & delicious!
if you have a special diet, you will be interested to know that pure bliss eats' muffins and chocolate balls are vegan. their granola & granola bars are not considered vegan because they use honey in them, but they have no other animal products. while their granola & chocolate balls are free of gluten containing ingredients, they do use a facility that uses gluten and there may be cross contamination.
you can purchase pure bliss eats products on their website.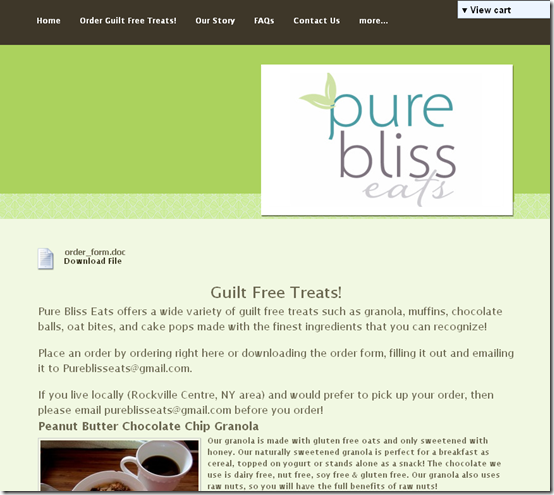 right now, pure bliss eats is offering 10% off 3 bags of their chocolate gingerbread granola and $10 off any order of $75!
to sweeten the deal further, pure bliss eats is also offering a special to all meals & moves readers! just enter the code "mealsnmoves" at checkout to receive 20% off your ENTIRE order!!
now.. for the giveaway!
there will be TWO winners.
one winner will receive a bag of chocolate gingerbread granola and another winner will receive a bag of peanut butter chocolate granola.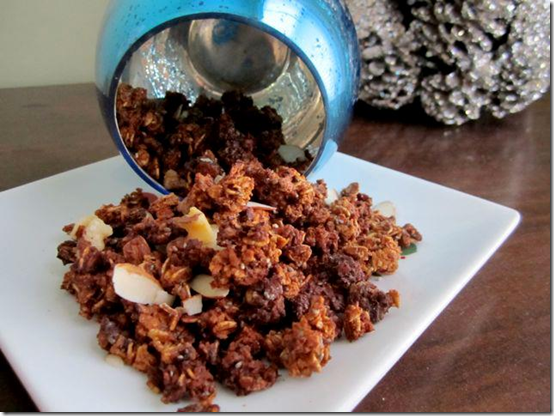 to enter:
leave a comment telling me what YOUR business would specialize in if you were to start one.. include a business name if you have one in mind! fun.
you can also follow pure bliss eats on facebook and twitter.
i will announce the winner on wednesday the 21st.. in the meantime, head on over to pure bliss eats and use that 20% off coupon code, "mealsnmoves"!
xo. janetha g.