hey guys! i kinda went MIA for a couple days, didn't i? i have been busy living that thing called life.
friday night we had nick & dave over and dave made his famous vegan tacos.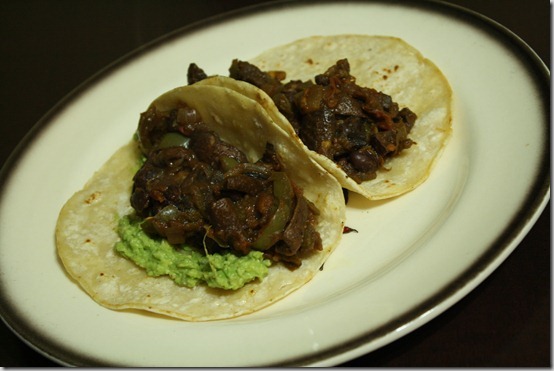 dave is a great cook. he makes the most delicious vegan food ever! don't worry, i finally paid attention and will be posting the recipe for the tacos soon. i have also asked dave to do a guest post vegan recipe every month.. let's all encourage him to agree to my idea, kay?
saturday was jam packed. it was supposed to be a workout day, but since we had a lot to do, i made it my rest day. that means i have to muster up the energy to go to the gym sometime today. not sure where that energy is hiding right now, but i will find it. it is dedicated december, after all.
marshall & i headed to a new-to-us spot for brunch yesterday.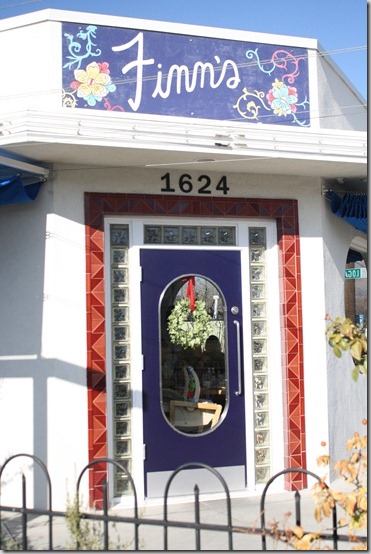 finn's is located on 11th east and about 16th south in SLC. it is a scandanavian diner. it's very cute and cozy inside.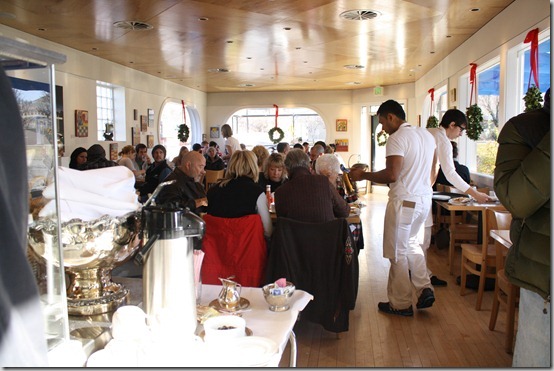 we were quickly seated and served coffee and cheese biscuits while perusing the menu.
i went with an egg white omelette with spinach, mushrooms, and havarti cheese. i LOVE havarti! restaurants rarely have this cheese so i had to jump on the chance. my meal also came with super crispy hashbrowns (love them like this) and wheat toast.
finn's was delicious and we will definitely be back.
we had to be in herriman (which is about 40 minutes south of our house) at 4 PM and we were already in salt lake, so we decided to bum around for a few hours instead of going home.
we headed to the mall, which was probably an INSANE idea since it was a saturday in december.. but i really wanted to check out the H&M that utah finally got.
it was a mad house and by the time i got out of there my anxiety level was maxed out, but i did get a couple cute tops and a scarf for extra cheap, so it was worth it.
we had to get out of the crowded mall, so we headed to RC willey. i had been looking for a desk since june—when marshall said i could pick one out for my birthday. we have been looking and looking (and LOOKING) with no luck.. until yesterday!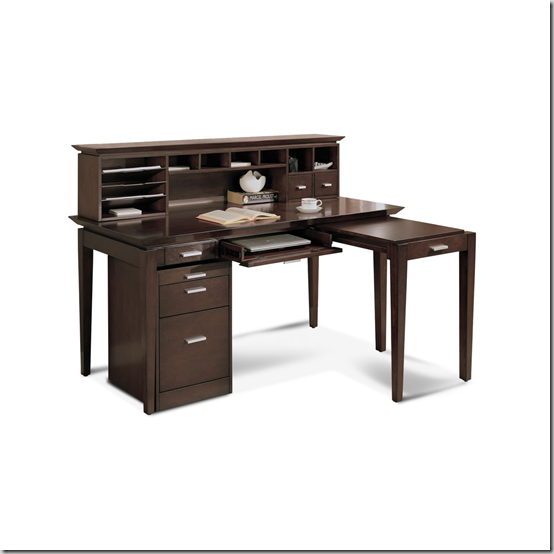 cute and full of compartments.. i can't wait to start using it! marshall's picking it up for me on monday.
i didn't have any water the whole time we were running around and i was parched.  we headed to jamba juice and snagged a couple of smoothies before heading to marshall's dad's place in herriman.
i was a lazy blogger and didn't bust out the camera, but we had a delicious meal that sandy, marshall's stepmom, prepared. turkey, mashed potatoes, stuffing, salad.. all the holiday favorites.
we buzzed home to check on penny and randy before heading to our next event. since we'd left them alone all day, we decided to take them for a run at the park. they were super stoked to get some fresh air—albeit freezing cold air.
next up was lindsay and brandon's annual holiday party. i have been so busy lately and haven't seen any of my friends, so it was rad to hang out with everyone.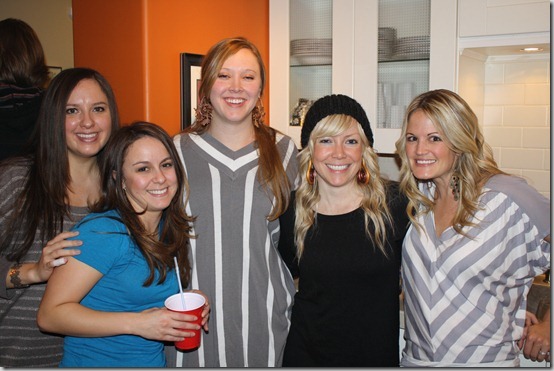 lindsay went to town with the pinterest ideas.. the white painted bottles, the pretzel kiss treats, and the minty chocolate chip cookies were all pinterest projects of hers. gotta love that website!
there was so much festive food! i mainly zeroed in on the cookies (does that surprise you?) but marshall had a serious affair with the meat and cheese tray from caputo's. he came to the conclusion that meat and cheese trays are seriously underrated and need to make appearances more often. amen.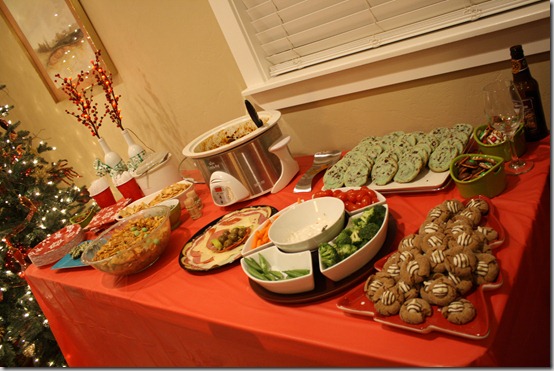 we ate, drank, and were merry all night long. 
i always try to get marshall to give me a tooth smile in photos, but he never will. i used a joke on him to try to finagle a smiley shot, but it ended up just making us laugh instead—no successful photo.
marshall and i  were almost the last ones there. it was about 1 AM and everyone was gone. me and lindsay decided we are old and everyone goes home early. but we are never too old for a formal photo in front of the tree!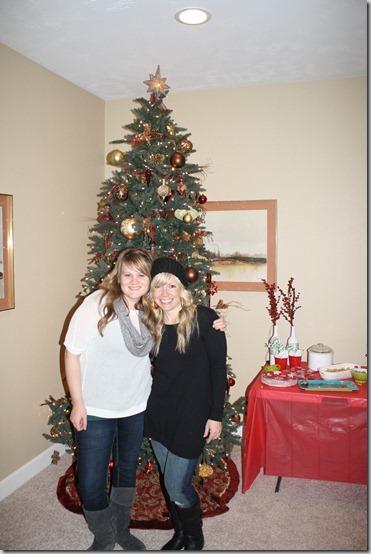 thanks for having us, linds and brandon.
i slept in until 11 today—you all know i am an advanced level sleeper.  once i rolled out of bed, i made a vanilla protein shake and paired it with peanut butter and jam toast.
and now, i am typing this, trying to put off the gym.. but i know it needs to be done. i better hop to it so i can get back in time to see the packers beat the raiders!
hope your weekend was wonderful.. until next time!
xo. janetha g.
p.s. round 1 of dedicated december is over and we had 1,572 workouts logged! WOW! sweet! the winner of round 1 of dedicated december (the jamie eason livefit trainer supplement stack) is #772: claire @ live and love to eat. congrats! please use the contact page above to send me your shipping address.