*giveaway is closed–but you can still use the MEALSANDMOVES code to get 20% off your order!*
hey guys! welcome to sunday. hope you have enjoyed your weekend.
i set a new PR yesterday! no—not at the gym. not in a race. in my bed.
yep.. i slept in until 3:15 PM yesterday. that's for sure a new record for me.  okay, if you want to get technical, i did wake up at noon, feed the pups, eat a bowl of cereal, then went straight back to bed for three more hours. i ended up getting 14 hours of sleep! aside from the month or so that i had mono in tenth grade, that is the most i have slept in a 24 hour period. and to be honest, the only reason i got up is because marshall told me that i am an adult and i had to. fiiiine.
the rest of the day yesterday was pretty much shot. skipped my workout, but i did manage to shower just in time to make it to dinner with marshall's grandpa and his wife. we dined at trio, a popular italian restaurant on 6th south and 9th east in SLC. try it, you'll like it. we finished dinner around 7, just in time to meet up with some friends at fiddler's elbow. they were there for dinner, but marshall and i had drinks and dessert since we'd already eaten.
i made it out of bed before noon today (an hour before, actually!) and have just been meal planning, sipping on maple coffee, and replying to emails this morning. since i skipped my back and cardio workout yesterday, i will be making up for it today. it all works out, since today was originally a planned rest day.
i promised you guys that i would be posting another gift spotlight and giveaway this weekend, and i am not one to break promises! i have a great gift idea to share with you today.
lollihop snack boxes are bundles of healthy, delicious joy delivered right to your door each month.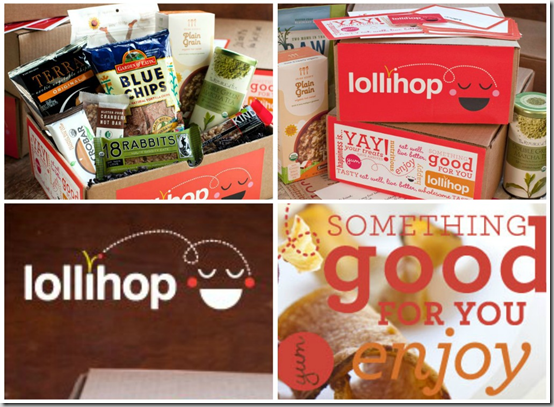 first off, i want to tell you a little bit about the company. i interviewed co-founder, suzanne xie, and asked her how lollihop came to be.
here is her reply~
Lollihop was started by me and my cofounder, Tamara, because we both have a shared passion for helping people be healthier on a daily basis. Both of us had personal experiences where it became clear just how big of an impact food has on your health and well-being. It's not something doctors are known to prescribe, but we believe there's something to thinking of food as medicine. And it's not something that either of us grew up with — that awareness of food and how to eat "healthy" — but it's something that we both think about a lot (it's actually what brought us together as friends in the first place).

For us, we wanted to create Lollihop to be a fun and accessible way to discover new ways to eat healthy and become more aware of the food that we put in our bodies. What better way than to supplement it with healthy and organic snacks that focus on a new nutrition theme every month? Me, being a big snacker, and Tamara, a mother of two young kids — it was inevitable that snacks would be the first place where we started our search for an awesome way to eat healthier and live better :)
i love that their common passion for living healthfully is what brought them together in the first place! i know i have made several friends myself because of this common interest.
i first heard about lollihop boxes back in september when the company generously sent me one to try out.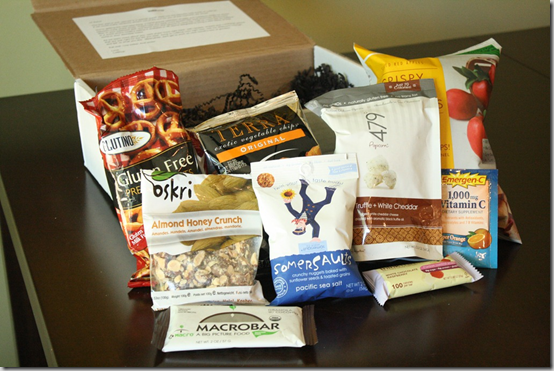 the box was chock-full of healthy goodies. pretzels, bars, popcorn, crackers, chips.. tons of handy snacks for healthy eating!
i am really big on giving food for gifts. actually, several of the gifts i am giving this christmas revolve around food. another thing i am big on is giving subscriptions. last year i gave all of my siblings magazine subscriptions for their birthdays because that's like the gift that keeps on giving. it's so fun to get a special surprise at your door long after the holiday or birthday!
lollihop gift boxes combine the best of both worlds: food AND subscriptions. they have multiple gift subscription options so you can choose which is best for the recipient:
3 month classic subscription
6 month classic subscription
12 month classic subscription
3 month vegan subscription
6 month vegan subscription
12 month vegan subscription
the "classic" box contains at least eight organic and healthy snacks picked by lollihop nutritionists. the team of nutritionists have a set of guidelines that they check every ingredient and company against. all snacks are hand-chosen for flavor, quality, nutrients, texture, and that thrilling something extra that great food always has.
the "vegan" box has all of the same great features as the classic box, but it obviously contains only vegan snacks! this takes all the guesswork out of buying fun foods for that favorite vegan in your life.
i know i have only talked about giving lollihop subscriptions as a gift.. but you can also always buy a subscription for yourself! there are 1-month, 6-month, and 12-month self subscriptions available here.
oh, and i almost forgot to mention that lollihop gift boxes ALWAYS come with free shipping!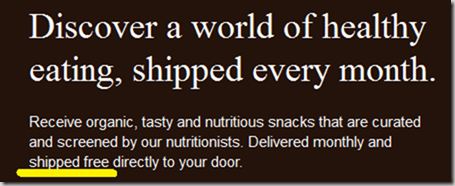 okay.. now for the fun part!
lollihop has offered a HUGE gift subscription discount to the first 50 readers of meals & moves who purchase a gift subscription.
to take advantage of this special gift subscription discount:
go to the gift subscription page and select which gift(s) you'd like to give
enter the code MEALSANDMOVES at checkout
get 20% off your entire gift order!
act quick since this code is only good for the first 50 folks!
and now, last but not least, the giveaway!
since the special deal above is for gift subscriptions only, lollihop has generously offered to give a 3-month subscription away to one of you to enjoy!
two ways to enter:
get one entry by leaving a comment below telling me what your favorite healthy snack is
get THREE ADDITIONAL ENTRIES when you purchase a gift subscription using the 20% off code "MEALSANDMOVES" <—no further action necessary, you will automatically get the extra entries when you use the code!
also, if you order a gift before december 1st, you will make the cutoff for december 15th shipping.
the 3-month lollihop box giveaway will end on thursday, december 1st and the gift subscription discount code MEALSANDMOVES does not expire—it is just for the first 50 users.
also, you can stay updated on current promotions by following lollihop on facebook or twitter.
hope this gift idea comes in handy this holiday season! i know i will be giving lollihop gifts to people i love. who doesn't like getting healthy food delivered right to their door?!
xo. janetha g.
*per FTC requirements: giveaway prize provided by lollihop. i was not compensated for this post. i really just think it's a great gift idea.