i drink a gallon of water a day. okay, most days. sometimes i fall short, but i always aim to hit that gallon. staying hydrated is extremely important to me! i get chronic UTIs (TMI?) and the only way to really prevent them is to drink a ton of water.
i always have a water bottle by my side. whether it be at my desk, in my car, at the gym, or at home, i always have a water bottle close. and yes, i have water bottles coming out my ears. that is one item that i really believe you can't have too many of… right there with hoodies, miniature spoons and scarves. of course, that's my opinion. marshall may tell you otherwise. (i am trying to keep those pesky collections at bay…)
anyway, when i try come up with ideas for christmas gifts to give, i always think of gifts i would like to receive. of COURSE a water bottle comes to mind. i can't get enough of them!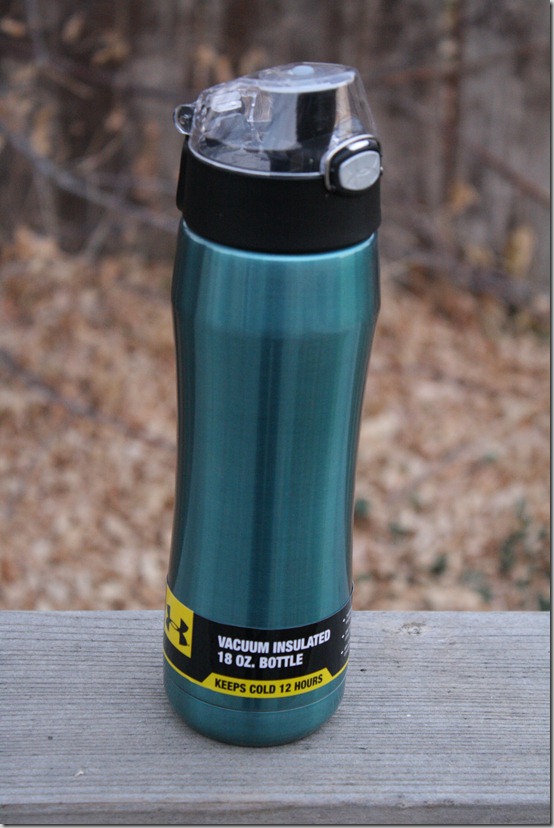 you guys know i rave about contigo water bottles, and it's true that they are my favorite. however, there are other brands of water bottles out there. i know, what a surprise! you wouldn't think i knew this from the way i talk about contigo.
i was recently contacted by thermos and they asked if i would like to try out the new under armour hydration bottle featuring thermos vacuum insulation technology. who am i to turn down a water bottle? of course i took it.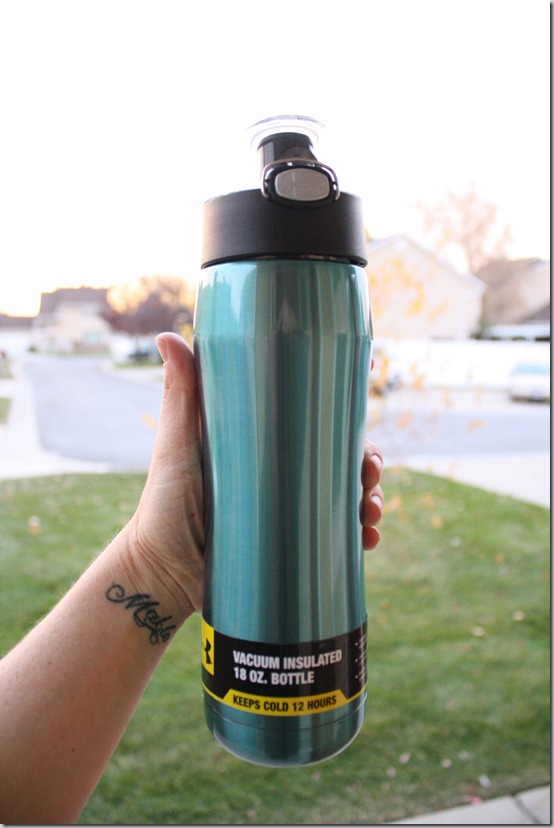 i do like thermos bottles and have used them before. their insulation technology really does keep fluids cold for twelve hours.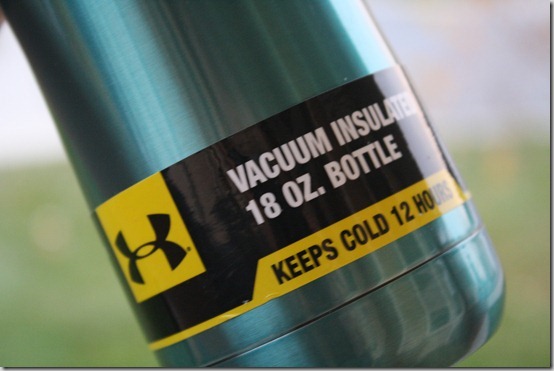 the flip top with locking ring keeps germs our when you are on the go. there is also a flip up carrying loop.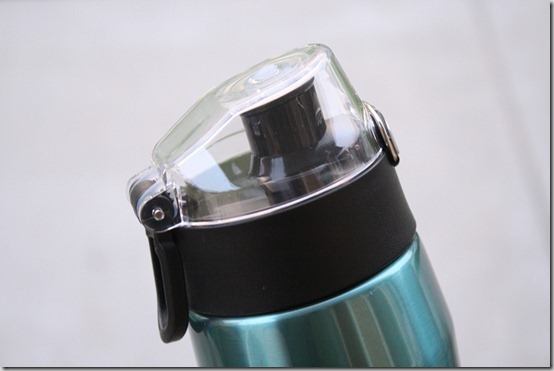 and the push-button technology (complete with under armour logo) pops the top off for handy drinking capabilities.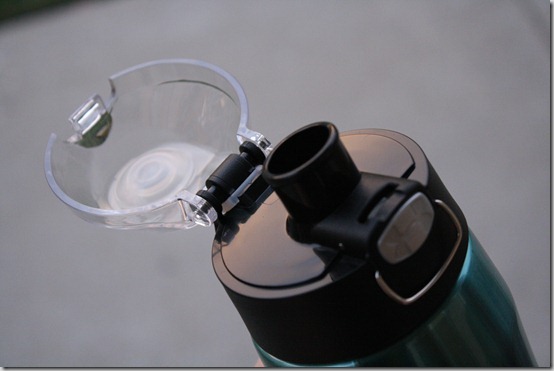 the lid is made of BPA free plastic and screws off. the bottle itself is made of unbreakable stainless steel. it holds 18 ounces of fluid. the bottle is also leak proof.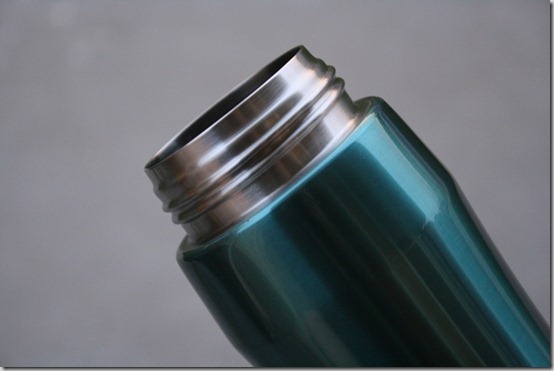 this under armour bottle is available online or at dick's sporting goods. it is $27.99 on the website. it would make such a great gift for literally anyone! everybody needs to drink!
i mentioned that i will be hosting a giveaway with each and every gift spotlight i post between now and christmas. here's your chance to win an under armour bottle of your own (OR to give as a gift!)
to enter:
leave a comment below telling me something that is on YOUR christmas wish list this year. (if you don't celebrate christmas, just tell me something you've been lusting after.)
that's it! i don't want to make things difficult. the winner will be announced monday the 21st.
remember, you can still enter the holiday card giveaway!
so.. i am still in my PJs and it's 4:27! yikes.  i woke up feeling super sick in my throat/sinuses so i have taken it easy. i did put all my summer clothes into storage so at least i have been somewhat productive.
i am feeling a bit better, though, so i think i will head to the gym for a light lower body workout. only a few more days until my exercise restriction is over.
hope you are enjoying your weekend!
xo. janetha g.
full disclosure: i received a water bottle for free. i wasn't paid for this post. the giveaway winnings are provided by thermos/under armour and i am not affiliated with them.