HI!
i am sick.
just a mild cold.
sore throat. sneezy. sniffly. you know.
i am not pointing any fingers.. but i did make out with my sick husband, and now i am sick.
just sayin'.
hmph.
my head is foggy. i can't come up with a clever recipe or a wonderful workout to save my life.
you know what i can do? steal fellow bloggers' ideas. and then suggest them to you.
suggestion #1: make some donuts.
on monday, i made mama pea's vegan apple cider donuts for monday night football.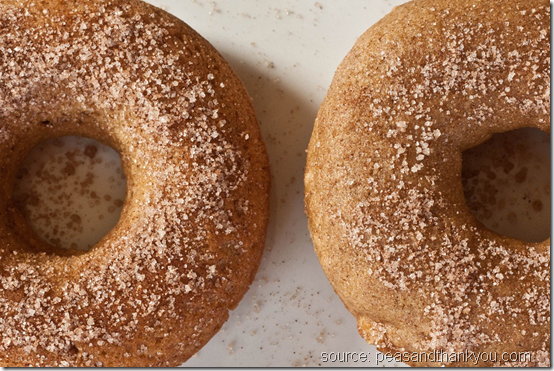 my two changes: i only used 1 T molasses and instead of dusting them with cinnamon sugar, i made a simple glaze with powdered sugar and apple cider and glazed the donuts.
they were a huge hit.
they all got eaten before i could take a photo.
that's a lie. yes, they got eaten quickly.. but i never even considered busting out my camera. i'm lazy. and sick. remember?
anyway, the donuts took less than 20 minutes (baking time included) and couldn't have been easier to make. you should make them.
suggestion #2: instead of going to the gym, bake two kinds of cookies.
not only am i sick, i am also still on exercise restriction from my doctor. i can work my legs, triceps, biceps and back.. but nothing else. yesterday would have been a shoulders day (i am following a 12 week training program) but that went against my doc's orders… so i baked.
that's logical, right?
and why stop at one kind of cookie? if there is time to kill (and there was), you should definitely make two kinds of cookies.
i started with jessica's chewy lemon cookies.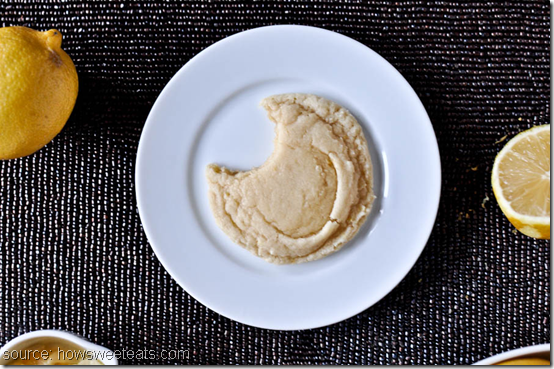 i think lemon desserts are very underrated. give me a lemon bar over a chocolate peanut butter bar any day of the week.
these cookies are just as good as they look. crisp on the outside, chewy in the middle, very lemony with a touch of vanilla bean.
her recipe is supposed to make about 18 cookies.. but i managed to make 16. hmmm.. wonder where the cookie dough for those two missing cookies went? surely not into my mouth.. not even possible.
anyway, lemon desserts somehow seem lighter to me, so i went ahead and had one of these cookies for breakfast today. don't question my logic, you will soon figure out that i really have none. i just love cookies.
like i said, i had time to kill.. we had dinner plans but not until 8:30 (i know, so late!) so i made a second batch of cookies.
i used another one of jessica's recipes. she never lets me down. i had been holding out for her to post a chewy pumpkin chocolate chip cookie recipe. all the pumpkin chocolate chip cookie recipes out there are actually cakey. it's like they are individual servings of pumpkin bread disguised in the shape of a cookie. but not these ones.
i had to wait to make the recipe because the key ingredient is pumpkin butter and i had none. however, when i went to san diego last week, i picked up a couple jars of pumpkin butter at trader joe's. specifically to make these chewy pumpkin chocolate chip cookies.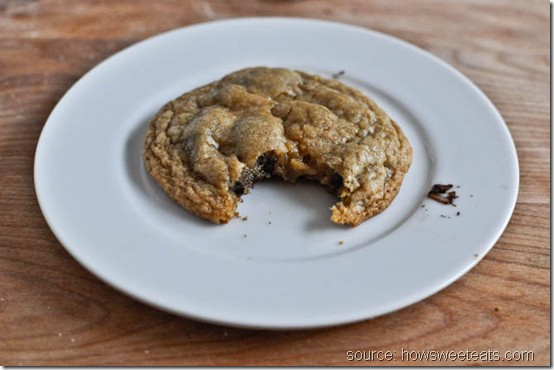 you should make them, too.
i promise i do take photos of my own. i just haven't been snapping shots while following recipes lately. i usually only take photos in the kitchen if i am creating a recipe. let's be honest: taking step-by-step photos of a baking process involving flour is not easy. and not awesome for the cleanliness of my camera.
speaking of cameras…
suggestion #3: everyone with a DSLR needs to check out ashley's photography 101.
when i think of amazing blogging photography, the first blogger that comes to mind is ashley. she is so talented behind the lens. well, and in the kitchen, but that's a story for another day.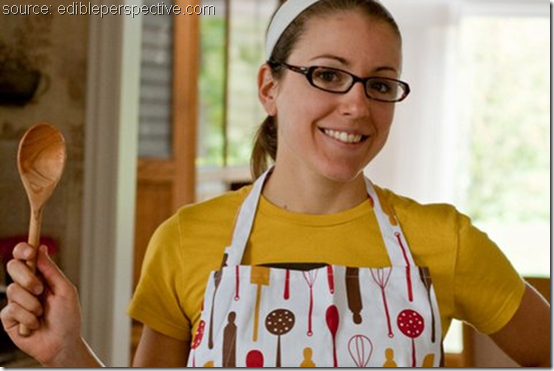 ashley has been kind enough to take the time to post REALLY GOOD photography lessons. and by really good, i mean easy to understand. she draws diagrams, explains concepts in a simple way, and uses analogies involving food. now that i can get my head around.
she has posted two so far:
i promise you will learn something new. want proof? ashley will show you how flipping one simple switch on your camera will transform your photos from meh to marvelous. see:
if you are trying to understand more about photography and how to take great photos, i suggest you check these posts out right now!
i have one last suggestion for you. it involves a workout because you're gonna need it after all those donuts and cookies.
suggestion #4: follow jenn's workout-in-every-state series.
jenn (from girl heroes and newschool nomads) has purchased an RV and is taking the next year to visit each and every state in the continental US! and not just her.. her husband, kiddos and pets are along for the ride, too! isn't that awesome?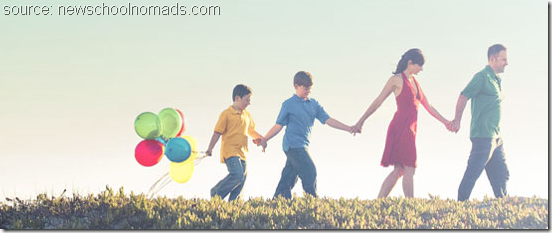 jenn has her kettlebell certification, has competed in fitness competitions and is an all around fit, fabulous woman. the other day, she posted her "california workout" and announced that she would be posting a different workout from each and every state.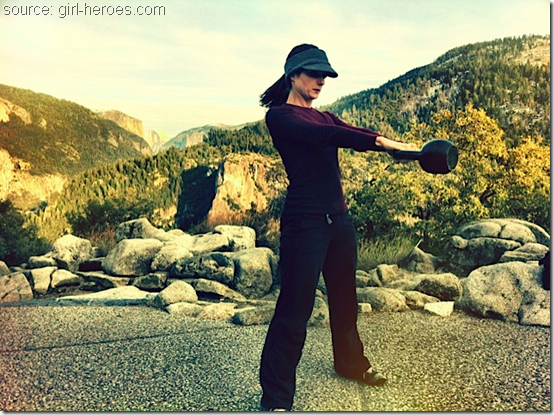 her california workout is great. there are ten moves because there are ten letters in california.. you know that made me happy. i am such a numbers freak. but aside from the workout being killer, the backdrop for the workout is breathtaking. she filmed it in beautiful yosemite national park. i cannot wait to see all of her workouts from every state! and then complete those same workouts in my boring living room in utah.
these are my suggestions to you. take them or leave them, but i really suggest you take them. especially the one about the lemon cookies. take that suggestion with a tall glass of milk.
Q~
what's your suggestion?
xo. janetha g.