i received a comment yesterday asking if i would do a full day of food sometime,  so i figured there is no time like the present. time for an old school meals & moves post! well, without the moves since i am on doctor's orders…

breakfast @ 8:45 AM. (i overslept by a LONG shot.. must have been that lortab i took last night!)
i start my morning off with 1/2 cup of applesauce and my probiotic that i have been taking for my GI issues. that's a story for another day.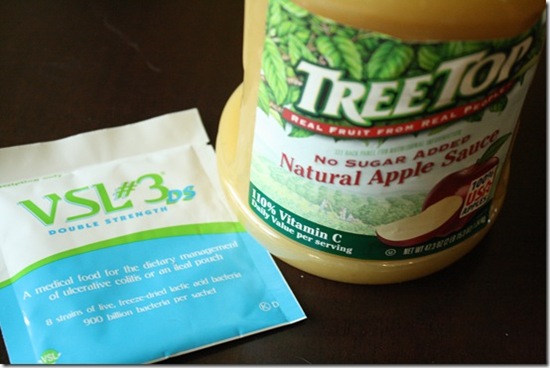 today's breakfast was an egg sandwich with 2 fried egg whites, 2 slices of black forest ham, 1/2 ounce of goat cheese all sandwiched between a toasted english muffin.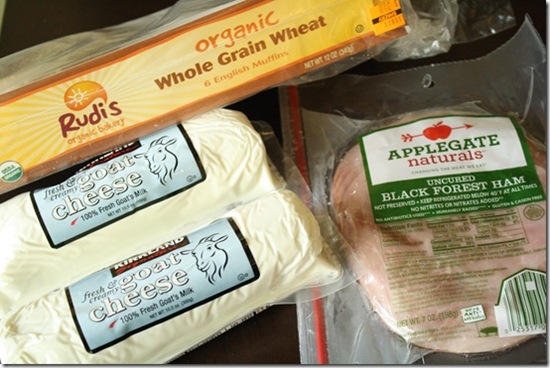 i usually do one whole egg and pair it with laughing cow cheese because i love the flavor of egg yolks, but i purchased goat cheese the other day and decided to leave the yolk out so the flavor of the goat cheese would shine through. and it did.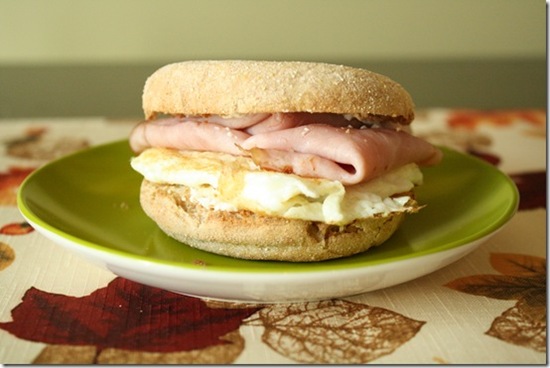 i also had coffee with almond milk—a staple for me. sometimes i drink my coffee black, other times i put a tea bag in it, but most times i just add a splash of almond milk.
i drank lots of water between breakfast and lunch. i was making up for yesterday when i drank only about a liter of water. i know.. so bad.
lunch @ 1:45 PM.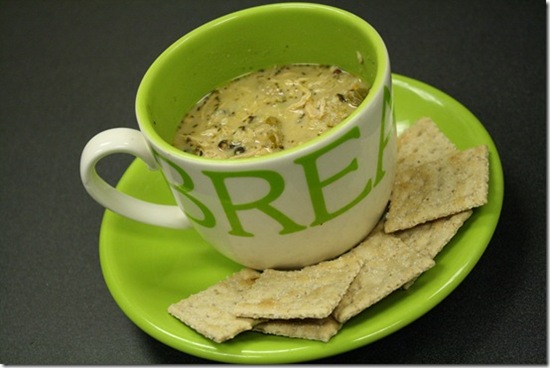 i had a bowl of leftover chicken & rice soup with whole wheat saltines. yes, in my breakfast bowl. pretend it says lunch. this soup is still good on the third day!
i also had an adora calcium disc after lunch, i am trying to quit the candy basket after developing the bad habit of eating 3-4 pieces of candy each day after lunch last week.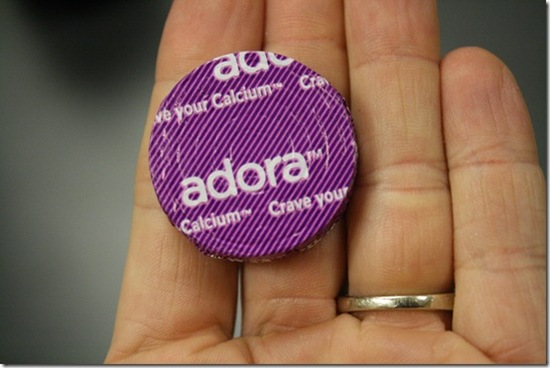 i used to never crave something sweet after lunch, but now it's like my tongue is trained to crave that something sweet. i need to change that. there's nothing wrong with dessert.. but i prefer eating dessert in the evening, after dinner, not after lunch.
so.. remember how i told you i was going to bake last night? well, i did! i made up a batch of pumpkin cheesecake cupcakes. i didn't take photos of the finished product, however, because i wanted to take photos in natural light. i was going to do that after work today.. but then my office got the best of me and i didn't get home until well after the sun went down.  by the time i walked in the door it was a bit past six o'clock.  natural light fail.
i want to share the recipe with you, so i went ahead and shot a few photos under the bright kitchen lights.. the photos definitely don't do these festive pumpkin treats justice.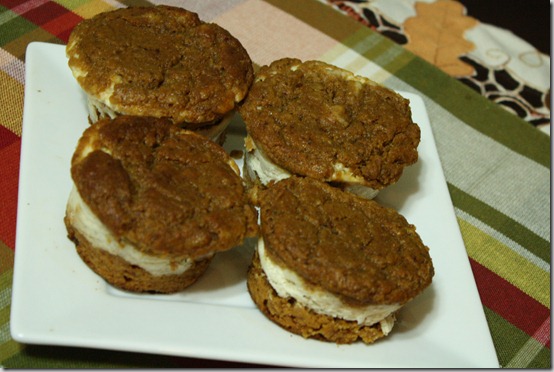 i typically eat a snack around five o'clock—right before heading to the gym. it was past six o'clock and there was no gym on the agenda, but my stomach was wondering what happened to the usual five o'clock snack, so i did what any normal person would do and ate a cupcake. sometimes, you gotta.
snack @ 6:15 PM.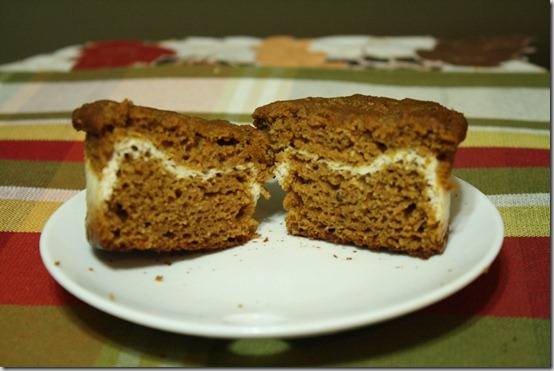 these cupcakes are somewhat healthy—you'll notice that when you see the ingredients—but i definitely wouldn't call these a health food item if you know what i mean. they're still a treat.
pumpkin cheesecake cupcakes.
makes 12 muffins
ingredients:
wet:
15 oz can pure pumpkin
3 egg whites
1 whole egg
1/2 cup unsweetened applesauce
1/4 cup plain nonfat greek yogurt
1 tsp vanilla bean paste (or extract)
dry:
1 1/4 cup whole wheat pastry flour
1/3 cup coconut flour
1/3 cup almond meal/flour
1/2 cup xylitol (or other sweetener of choice)
1/2 cup evaporated cane juice (or other sweetened of choice)
2 tsp pumpkin pie spice
1 tsp ground cinnamon
1 tsp baking soda
1/2 tsp baking powder
scant 1/4 tsp salt
filling:
8 oz neufchatel cheese (or 1/3 less fat cream cheese)
1 egg white
1 tsp vanilla extract
directions:
preheat oven to 350 degrees (f).
combine all wet ingredients in a mixing bowl using an electric beater/standup mixer.
combine all dry ingredients in a separate bowl.
slowly add dry bowl to wet bowl, mixing on low speed until just combined.
line a cupcake pan with liners OR use a silicone cupcake pan (that's what i did) OR spray a metal cupcake pan with baking spray.
fill each cup with about 3 TB of batter.
combine cheese, egg white and vanilla with an electric beater/standup mixer.
add a spoonful of the cheese mixture to each cup—distribute evenly among the 12 cups.
use the rest of the batter to top each cup, distributing evenly among the 12 cups.
bake for 35-40 minutes or until a toothpick comes out clean.
nutritional information per cupcake: 198 calories, 32g carbs, 7g protein, 6g fat, 8g sugar, 5g fiber.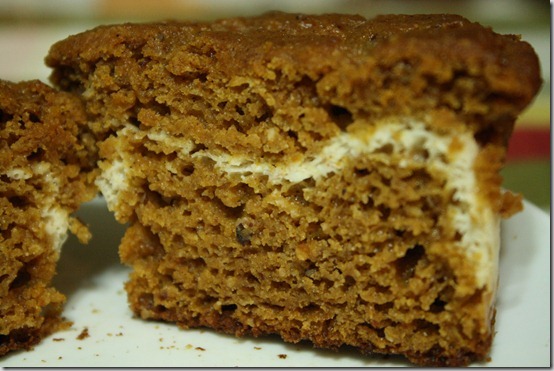 not bad for a delicious cupcake!
notes: i used whole wheat pastry, coconut and almond flours because i had all of them on hand. i am sure you could experiment with different kinds of flour, just make sure it adds up to the same amount.  i used a combo of xylitol and evaporated cane juice for my sweetener, but if you use the equivalent of one cup of sweetener you should be good to go. i hate stevia, but xylitol is one reduced calorie sweetener i do enjoy. i found it at whole foods.
after eating a cupcake, i got to work on dinner. we usually eat dinner around 8:30 PM because of the gym.. but even though there was no gym tonight, we still ate pretty late! marshall and i both worked later than usual today, though, so it's probably good that neither of us went to the gym or dinner would have been at 10 PM.
dinner @ 7:45 PM.
we had greek salads, couscous, and roasted potatoes for dinner. instead of grilling the chicken like we usually do, i cooked it on the stove because it's dark and cold outside. it turned out just as tasty! i roasted the tomatoes this time around which was a real good idea.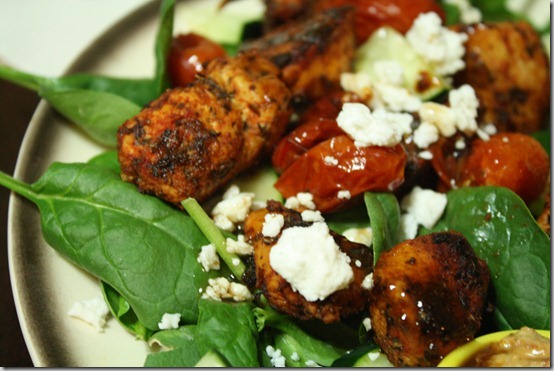 i asked marshall if he wanted potatoes or couscous and his answer was, "both." smart guy.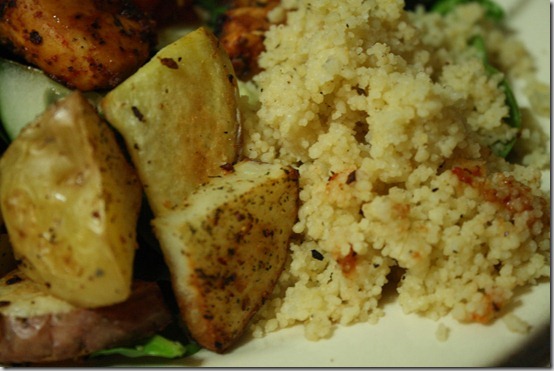 can't forget the hummus+tzatziki for dipping.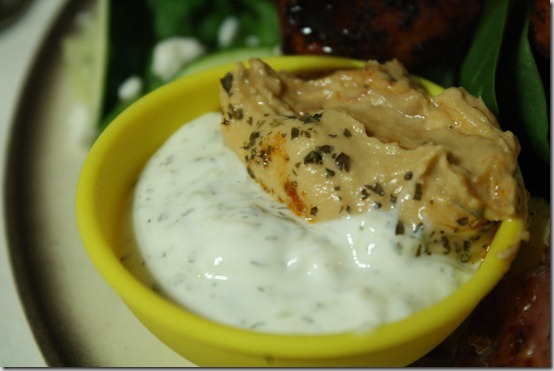 it's safe to say i will be eating either an orange creamsicle or a root beer float bar later tonight.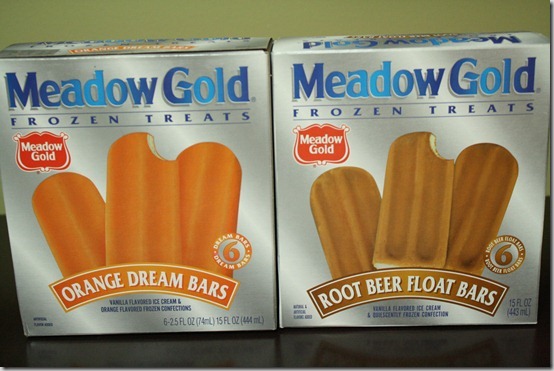 i have been eating these things like crazy! i spotted them in the freezer aisle a couple weeks ago and looked at the nutrition labels for kicks.
sure, they have a few funky ingredients, but they are only 100 calories and they remind me of my childhood. a few funky ingredients won't kill me and 100 calories for a delicious, satisfying treat is pretty stellar, so i have been eating one for dessert almost every night. an added bonus is that they are cheap.. $2.50 for a box of six.
and can i now just say HOLY CRAP!!!!!!!!!!!!!!!!!!!!!!!!!!!!!!
are you still reading? this post is miles long! i am actually in shock that i used to post full-day posts every single day. and to think, i would post my workout, too! how did i even have readers?!
i feel like this post was way too long and probably pretty boring. i know for a fact that i would never go back to documenting ALL my meals every day. taking the photographs alone took so much extra time out of my day.. and then this post took for flipping ever to type. i honestly do not know how i used to do this on a regular basis.
the fact that marshall and i used to get into a lot of arguments over my blogging habits makes a lot of sense. i always had to take photos of everything and then i had to take the time to publish it all. these days, i whip my camera out a lot less often and only talk about noteworthy meals. this leaves more wiggle room for other types of posts… and also leaves me with a lot more time.
okay, i am going to shut up now. i promise tomorrow's post will be much, much, MUCH shorter. for my sake AND for yours.
Qs~
1. do you enjoy reading blogs that post every meal, every day?
2. what treats (homemade or store bought) remind you of your childhood?
xo. janetha g.