we had a pasta party last night!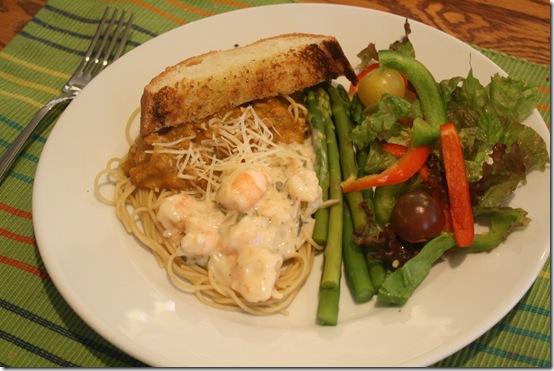 in celebration of a few family october birthdays, most of us (aside from my fam in california, my SIL and my nephew, jake) gathered together at my parents' house for a pasta extravaganza.
rewind four hours… that's when i got to my parents' house to start cooking. i had a lot of work to do! i arrived around 2 o'clock and we ate at 6 o'clock. you better believe i filled every last minute with some sort of cooking. luckily my sous (sue!) chef, momma b, stepped in to help with the prep.
i started my cooking with dessert first. marshall requested bread pudding, which came as no surprise since that's what i made for his family birthday celebration last year. instead of using that same recipe, i used it as a guide and ended up with an adapted recipe for roasted pear bread pudding. recipe coming soon!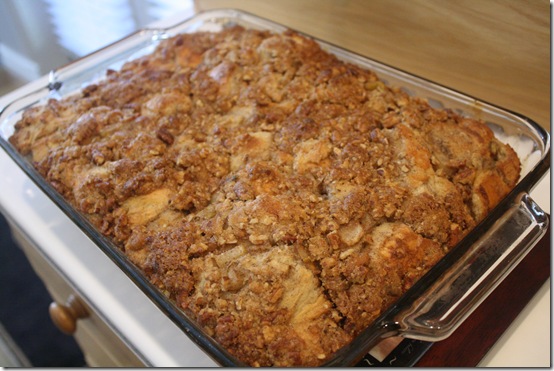 once the bread pudding was in the oven, i got to work on the three pasta sauces. yes—three. my mom and i are always making way too much of everything, so three sauces instead of one just made sense. why have one when you can have three?
the first sauce i made was a classic marinara meat sauce. i used marshall's recipe which is pretty simple yet tastes like it would be more complicated than it really is.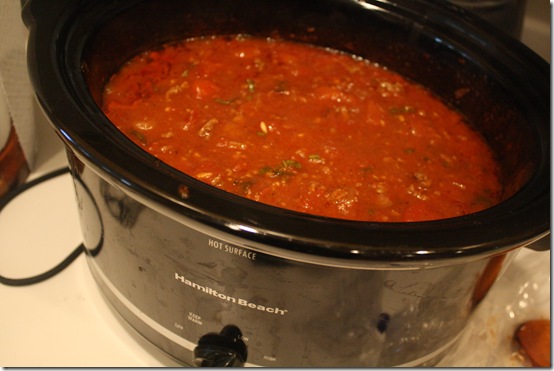 i started by sautéing a pound of ground beef with one diced red onion and two cloves of garlic. once the meat was browned through, i added two (14.5 oz) cans of tomato sauce and three (14.5 oz) cans of diced tomatoes. i also added a ton of fresh basil from the farmers market. i finished the sauce off with salt, pepper and trader joe's 21 seasoning salute. that's it!
i put the marinara in a crock pot to keep warm while i whipped up the next sauce: pumpkin sage with turkey sausage. i made a savory pumpkin pasta sauce once before back in 2009. i used the same recipe as a guide and only tweaked it a bit. i will be posting the recipe i ended up with soon—mainly because my sister really wants it!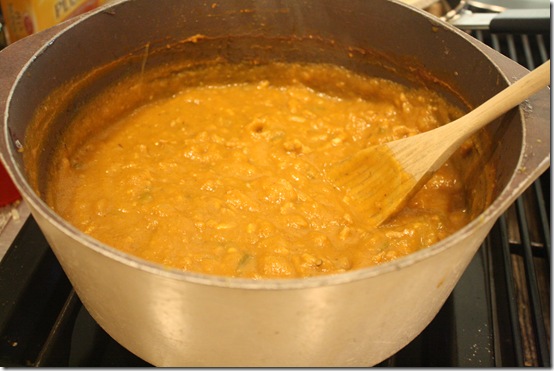 the third and final sauce was a white lemon and chive sauce with shrimp—and lots of heavy cream. marshall and i picked fresh shrimp up from the fish market on saturday and i was the lucky one to take their legs off and remove the poop shoot. oh—what—that's not the the way you refer to deveining the shrimp? you're no fun.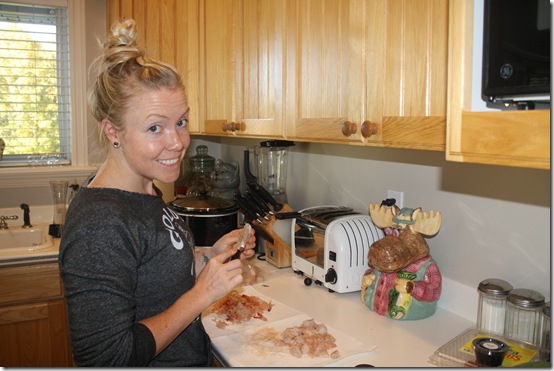 for this sauce, i sautéed a half of a yellow onion and two cloves of garlic in a bit of olive oil. i added a cup of white wine and a cup of broth to the pan and brought the mixture to a boil. i threw in about a quarter cup of fresh chives and a cup of heavy cream. i brought it to a boil again and seasoned the mixture with salt and pepper. it needed to be a bit thicker, so i dissolved a tablespoon of cornstarch in water and then added it to the pan. that did the trick! after deveining and dicing the shrimp (into 3 pieces per shrimp,) i added it to the mixture and let the shrimp cook through. this was the very last thing i did before we ate because i didn't want the shrimp to get overcooked and rubbery.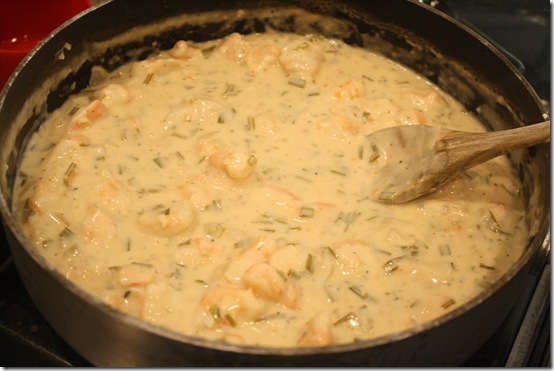 sometime between the pumpkin sauce prep and the shrimp sauce prep, momma b got home and worked on a green salad, steamed asparagus and garlic bread.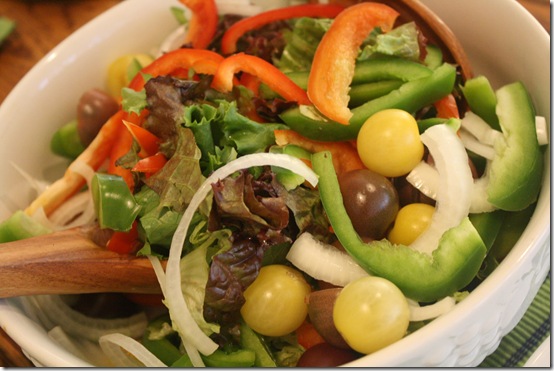 marshall and my mom prepped two kinds of noodles: farfalle and thin spaghetti.
everyone arrived just as everything came together. my dad said a blessing and then it was pasta madness.  instead of putting everything on the table, we grabbed our plates and served ourselves pasta right from the colanders and sauce right from the pans. much easier this way, folks.
i eat marinara sauce nearly once a week, so i went for the other two sauces. it's a good thing, too, because dinner tonight is leftover marinara!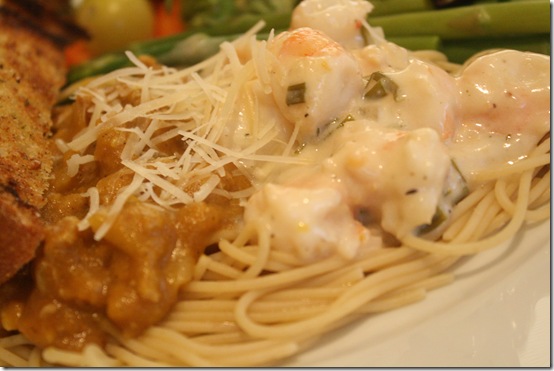 the meal was a hit. it was fun to have various options and once everyone decided which sauce they liked best, seconds were definitely in order. i think thirds might have actually been consumed!
all that pasta in our bellies didn't stop us from dessert. there's a separate stomach for that, don't you know? we did hang out for, oh, ten minutes before our dessert stomachs started to growl…
grey + marsh. nieces and nephews are the closest we get to babies ;)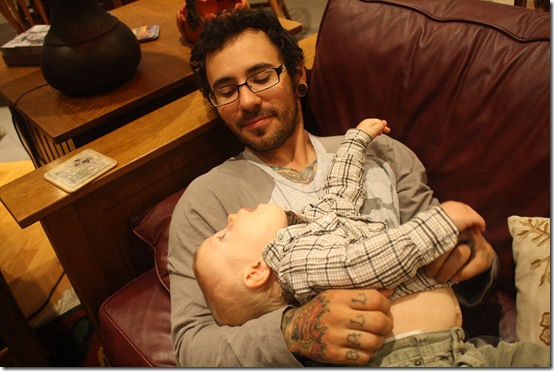 greyson's face kills me in this shot.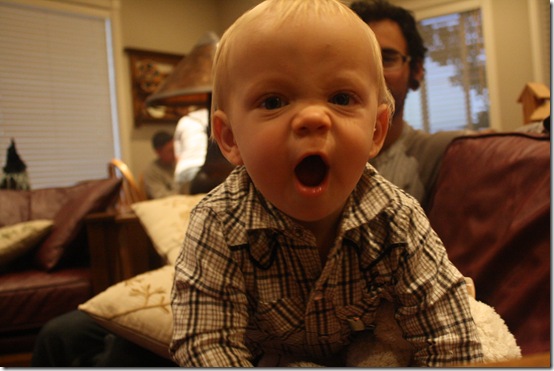 my niece izzy has her first loose tooth!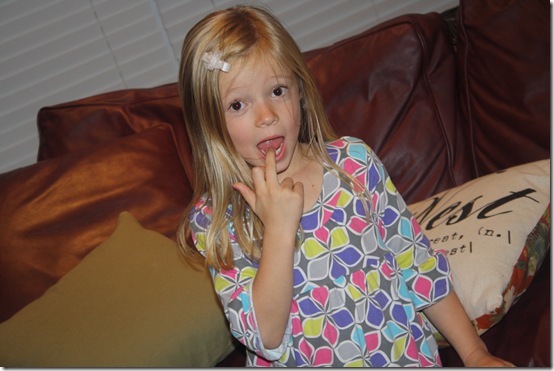 dude. she's STRONG. she carries around her little bro like it's nothing.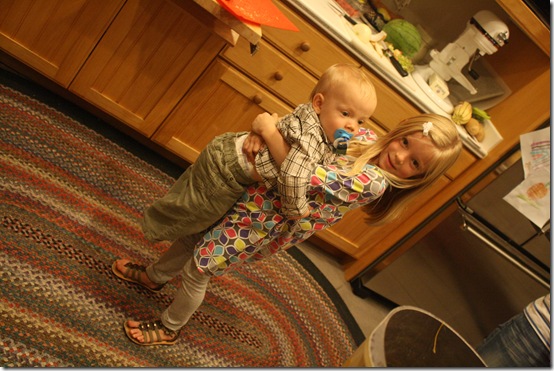 except something tells me she'd have a harder time lifting her cousin ben.. he's slightly bigger than greyson (and is only a month older.)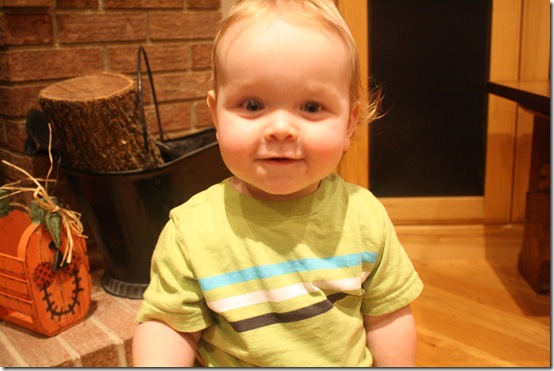 they are so cute together.
my mom and suni cleared the kitchen a bit so there was room on the stove for me to whip up the sugary, buttery sauce for the bread pudding.
marshall requested a dessert side dish—vanilla nielsens custard. smart boy.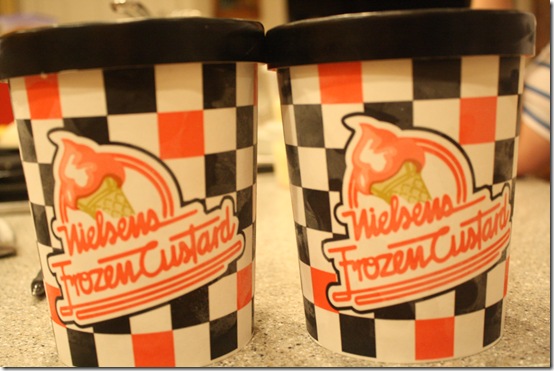 i warmed the roasted pear bread pudding so it could be served hot, topped with bubbling sauce and a scoop of creamy vanilla custard.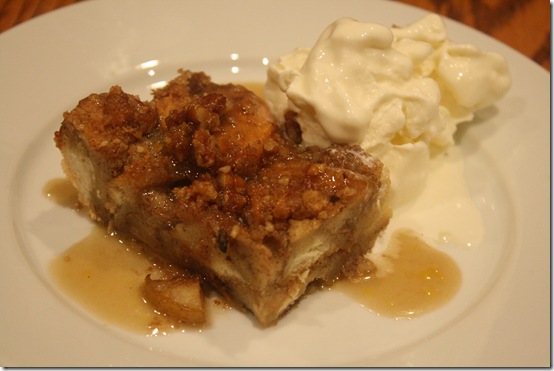 i think everyone would agree, it was dessert perfection.
retiring to the couches was a requirement after all that delicious food.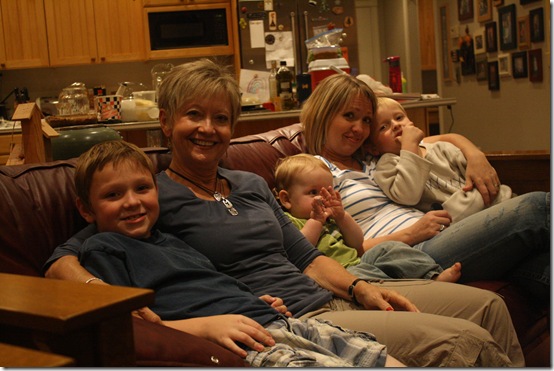 thanks for a fun night, family! love you all and missed the ones that couldn't make it.
Qs~
1. what's your favorite sauce to put on noodles? how about your favorite noodle shape?
2. if cake was not an option, what would be your birthday dessert request?
xo. janetha g.