HI GUYS!
i truly apologize for the lackluster posts as of late. between my busy schedule and my lack of energy, i don't have it in me to type any deep thoughts. i am sure i will be back to my old self soon.
in the meantime.. guess what you get? another list! that's right. i'm a blogger, so publishing lists is actually in my job description. use of alliteration is another part of blogger responsibility, so i am just doing my duty as a blogger with that title up there. as the title clearly tells you, i am going to list three thrilling things going on in my life right now.
1. i am going back to bikram yoga tonight!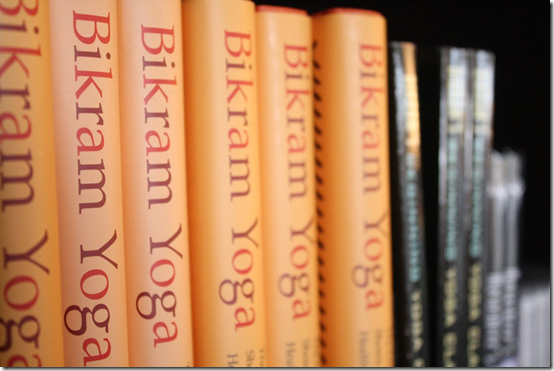 i stopped going to bikram because my (super cheap groupon) month membership ran out and i couldn't justify paying the high price to keep going when i have a gym membership that's paid for through july 2012.
however, just last night, i was telling marshall how much i missed bikram and i wished it wasn't so damn expensive. i was also telling him that it is known to help with digestion and so i might as well consider bikram yoga a medical expense. right? right?
oddly enough, kristen text me today and asked if i wanted to go tonight. it was meant to be. i am springing for the high price tag and going. i need it. my body will thank me, i am sure.
oh, and here's a side note… you may wonder WTF is going on with my workouts lately, seeing how this blog is supposed to be about meals and MOVES.. well, here's the story:
i am still doing jamie eason's 12 week trainer.. but i took a couple weeks off due to my trip to LA and my medical procedures AND the fact that i caught a cold throughout all that.
because of that crap, i didn't work out for seven days. then, on monday, i did a lower body workout, tuesday i did triceps+rode the bike and yesterday i did an AMAZING kettlebell workout recommended by naomi.  it was SO fun. my whole body is sore.
my plans are to start back up with jamie eason's plan on monday, so i have a free pass to do whatever workouts i feel like until then.
do you see??! all the stars are aligning here, folks. i am supposed to go to overpriced bikram yoga tonight. and i will.
2. i had to use my heat seater seat heater on my way to work this morning.
and yes, i really did type "heat seater" first. i am a little dyslexic at times.
i am SO PUMPED about this because it means one thing: winter is on its way!
i like all seasons. spring, summer, fall.. but i LOVE winter. i am such a fan of snow and all that comes with it.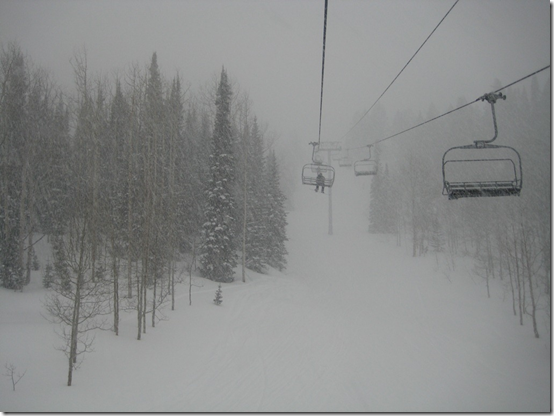 snowboarding. blizzards. hoodies. beanies. boots. thanksgiving. christmas. watching dogs run in really deep snow.
don't get me wrong.. you will probably see me day dreaming about summer again once april comes around.. but that's why utah is so great. we get the best of all seasons.  and no matter how much i day dream about summer, i still love winter the most.
3. i made it to 2 o'clock thinking today was actually wednesday.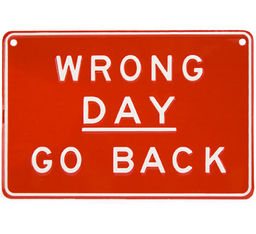 [source]
i went downstairs and asked my co-worker to do something for me on thursday night before she left the office.
she asked, "you mean tonight?"
doh. i am LOSING MY MIND!
but the thrilling thing is that i thought it was a day earlier in the week. usually it's the other way around. good job, brain!
***********************************
i made a delicious minetrone soup on tuesday night. it was so good that marshall had thirds! that never happens. i plan to get that recipe up ASAP.. working on it.. also, if there's anything else you'd like to see from me sometime soon, whether it be a specific topic (food or exercise related or just life related) or a certain type of post (ie: a whole day, healthy recipes, etc) please let me know. i want to use my blogging time effectively, so i might as well blog about what you guys want to read about.. aye?
Qs~
1. what thrilling thing is floating your boat at the moment?
2. are you excited for winter? does it snow where you live? (sorry aussies.. you can reverse this Q if you want!)
xo. janetha g.