YO! i am back in the SLC. can't say i am thrilled to be back to the daily grind, but i did miss the fam.. so coming home wasn't so bad.
i was in LA visiting eden & deb over the weekend. we had lots of good times that couldn't possibly fit into just one post, so i have decided to break it down into three posts.. starting with the food, naturally.
friday.
i woke up bright and early to do my favorite thing! …not. i had a little work to do.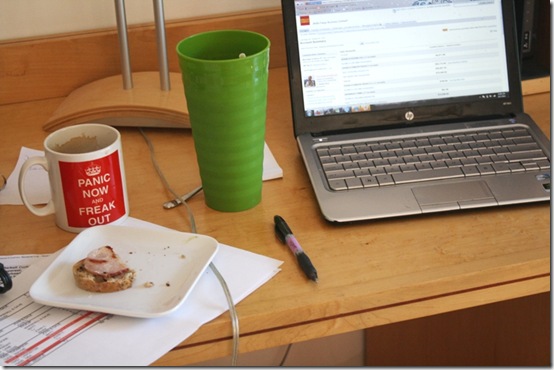 deb's husband, derek (who we lovingly refer to as mr. smoothie girl) was kind enough to make me some toast+english bacon and deb whipped me up a protein smoothie (her specialty!) and some coffee. royal treatment, no doubt.
deb and i hit the gym friday morning and then strolled down venice beach—more on that later. we hit up 26 beach restaurant for a late lunch. they sat us in the garden room—it was bright and beautiful.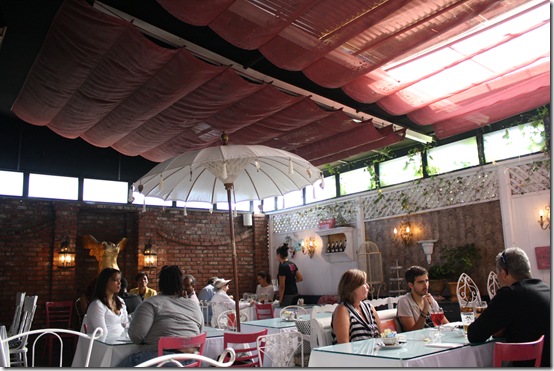 the menu was giant. 26 beach is actually the home of the sushi burger (i am sure you can figure that concept out yourself) but as i perused the menu, my eyes couldn't stop going back to the napa burger: angus beef, avocado, heirloom tomato, goat cheese, mixed greens with mayo & dijon on a wheat bun. done and done.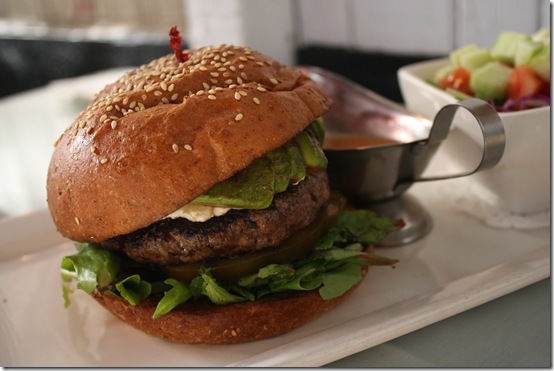 it came with a side salad which was served with their house dressing—a delicious soy ginger blend made from scratch.
eden & deb both ordered incredible salads—the blueberry chicken salad and the ceviche salad.
the food was good, but the company was better!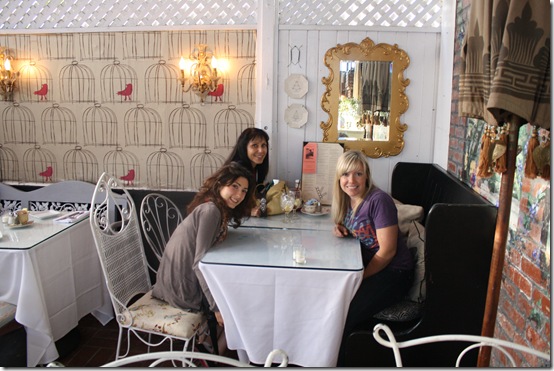 friday night was all about celebrating miss eden's birthday. it was on thursday, but didn't you know birthday celebrations can last all weekend long? true story. we headed to eden's dad's house for a delicious home cooked meal prepared by the birthday girl herself. eden's dad was the grill master—this man knows how to cook.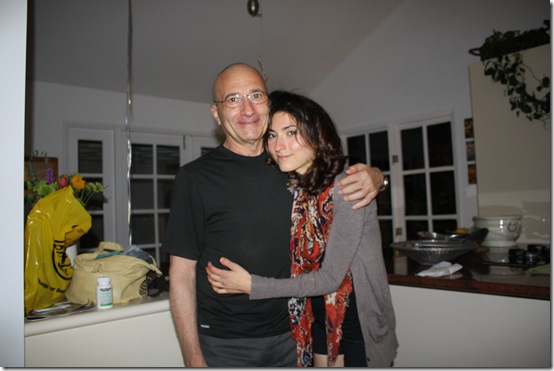 we dined on grilled chicken, eggplant and spaghetti squash plus two different salads. it was a delicious meal.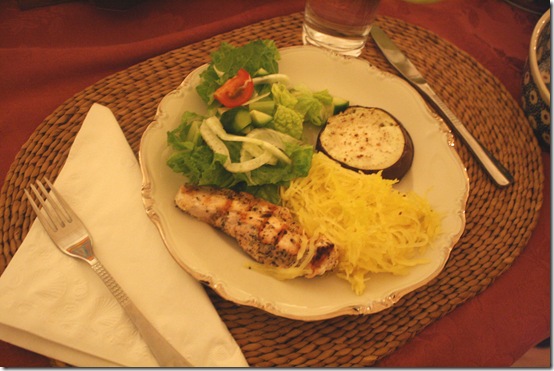 and, once again, the food was good.. but the company was better!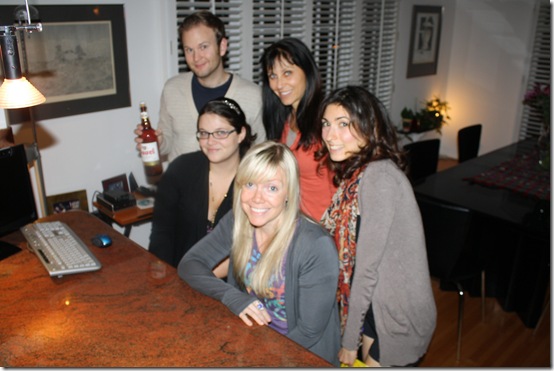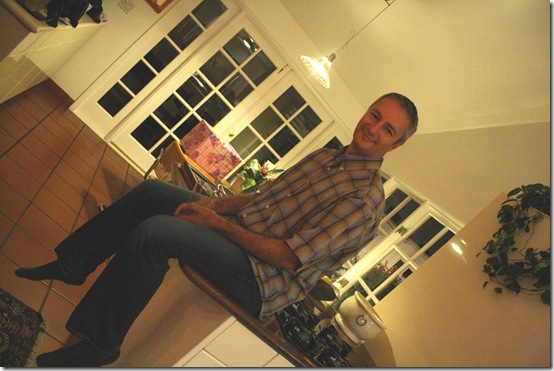 the boos, deb & derek, eden & her dad and me.. my date was the giant unicorn balloon, but i let eden take a turn.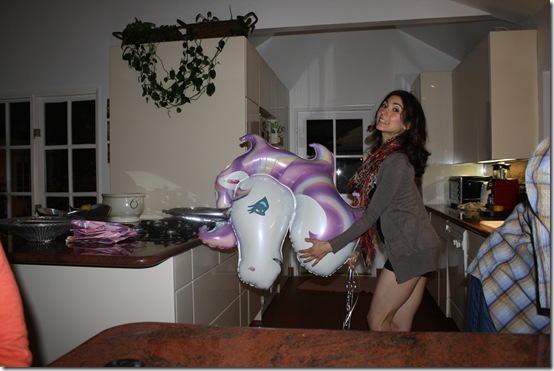 what? your friday nights don't end with riding huge unicorn balloons? you're no fun.
saturday.
saturday morning started out with another breakfast at D&D's bed & breakfast—it's the swankiest of the swank, don't you know? i had scrambled eggs and toast.
the really delicious event occurred at 1:30 at the hollywood bowl, with a handful of the best bloggers in town!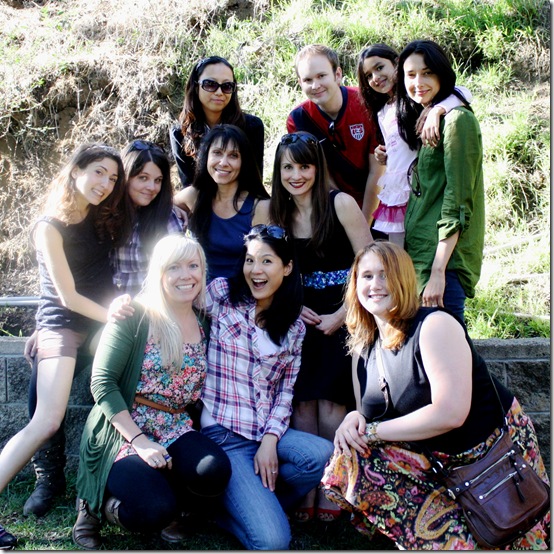 eden, deb & the boos again.. plus sophia, jenn, lynn, ameena (+ her cute daughter) & mimi!
it was a potluck, so everyone brought something delicious to share.
pickled eggs~brie & smoked salmon plate~kimchi fried rice
french dip sandwiches~salmon salad~gluten free cookies
kale salad~quinoa salad~bacon wrapped dates
and my favorite part—home-brewed kefir something or other (sorry, i fail at technical terms) & kombucha from jenn!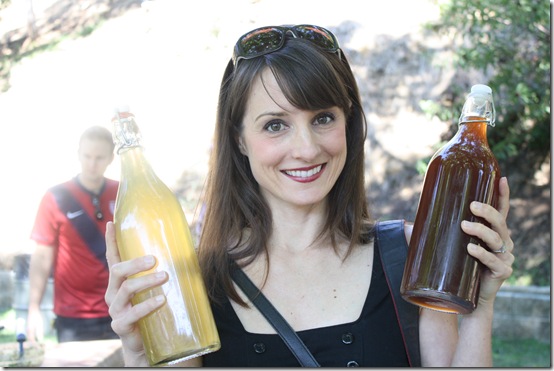 it was so good and she promised she'd bring me some kefir grains & a kombucha scoby when she visits utah.. jenn, i am holding you to it.
a little of everything—not a single bite went uneaten. everything was so tasty. bloggers know their food.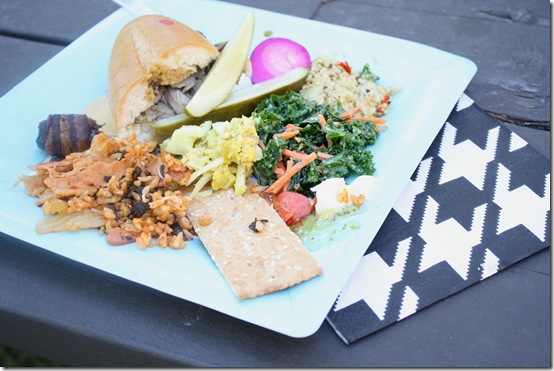 oh, and isn't deb so sweet with the houndstooth napkins?! she even let me have the extras.
it was so fun to get together with everyone! i wish there was a teleporter so i could hang with bloggers on the regular.
saturday night was spent out and about—after frozen yogurt and coffee (because i was so cold after the yogurt), i was left with little room for dinner.. but deb & i did eat some french dip leftovers when we got home around 9:30 PM for a late snack.
sunday.
sunday was the last day. i started my day with another breakfast from deb's kitchen—this time it was greek yogurt, a peach and cereal. we went on a hike in malibu (more on that later) before meeting eden for brunch at coogie's beach cafe.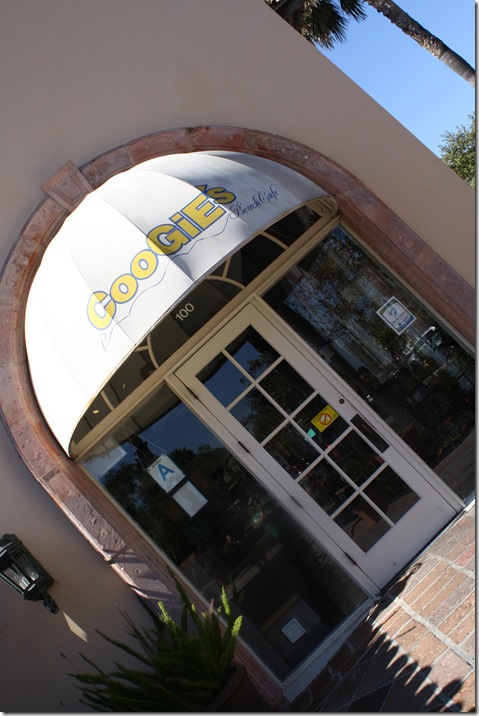 i ordered the rustic italian egg white omelet.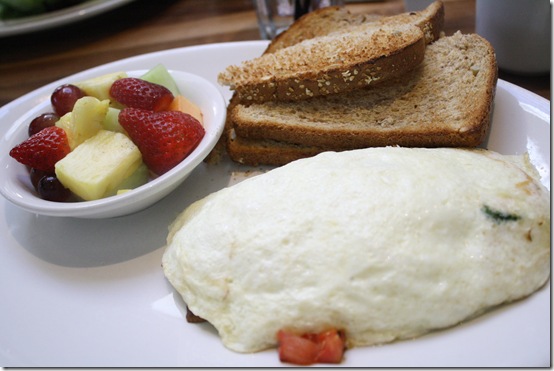 it was filled with chicken, basil, tomatoes, peppers, zucchini and jack cheese.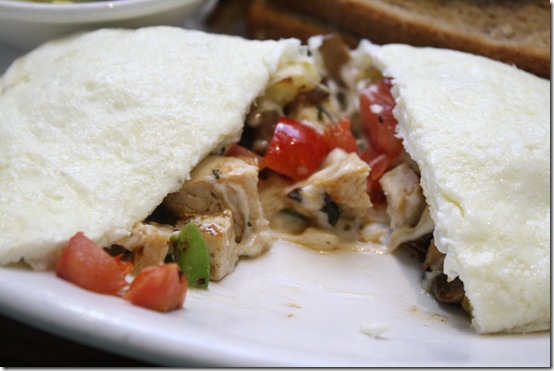 we surprised eden at the end of the meal with a banana blueberry protein cake—complete with candle. (much like the shenanigans that went down in palm springs!) we sang, she made a wish for a pony, and all was right with the world.
happy birthday, eden!
on the way to the airport sunday night, deb & i made our way into little ethiopia on fairfax to eat some new-to-me cuisine. i have ALWAYS wanted to try ethiopian so i was super excited!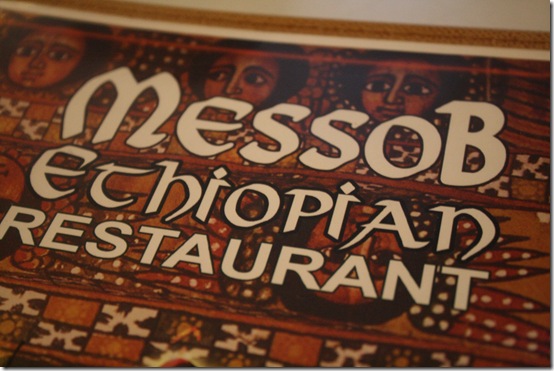 deb started with some disappointing wine…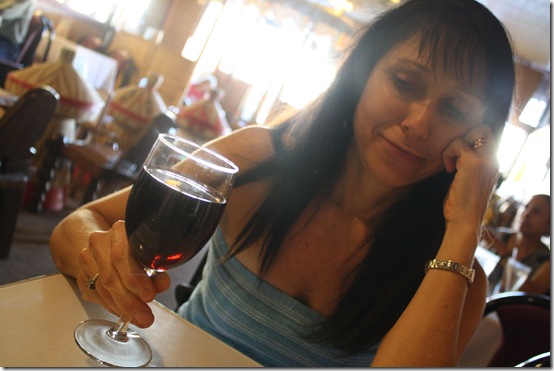 …but our spread of delicious food made up for it!
we ordered a split combo plate. it had:
Doro Wot chicken stewed in red pepper sauce with an assortment of spices. served with injera.
Yebeg Signa Alicha mild lamb stew, delicately spiced with garlic, ginger and other assorted spices. served with injera.
Yatakilt Alicha steamed vegetables with onions, seasoned with assorted spices. served with injera
Yemisir Wot split lentil in red pepper sauce, seasoned with assort spices. served with injera
Tomato Fir- Fit
Green Salad
Cottage cheese with spices & butter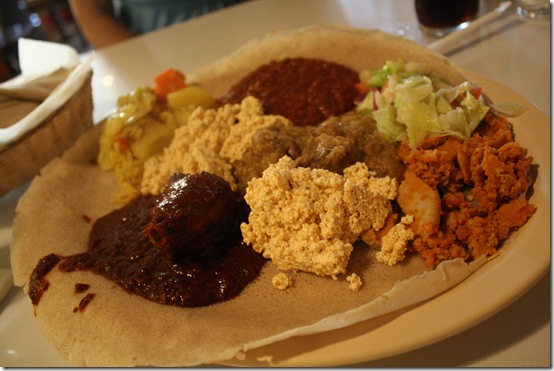 ethiopian food is traditionally served on a injera, which is a large sourdough flatbread.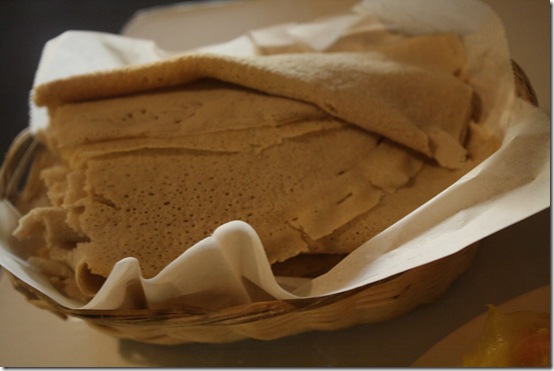 it also comes with extra injera to scoop everything up—who needs a fork when you can eat your utensils?
we had a great time devouring everything. it's more fun to eat with your hands.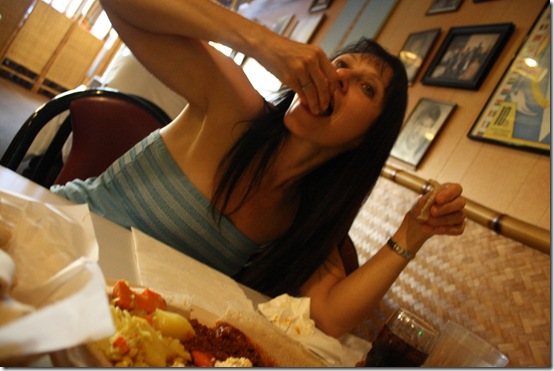 not bad for a last meal—i left to the airport more full than i've been in a loooong time. in fact, they almost made me pay more for extra weight.
it's official.. LA is delicious.
see you next time for the moves portion of my trip!
Qs~
1. what is your favorite type of cuisine?
2. what dish would you take to a blogger potluck?