yesterday was a whirlwind of wonderful. three fantastic events, all jam packed into one happy little saturday with an awesome date: 9-10-11. let's take it from the top.
run & roll 5k.
kristen has some serious power over me. even though i said i wouldn't pay to run anymore, she has roped me into doing the dirty dash (in less than a week!) and she also convinced me to run a 5k yesterday.
it was for an awesome cause. kristen is a physical therapist and works with a lot of wheelchair-bound people. this 5k wasn't a typical 5k. there were runners, walkers and rollers! it was so awesome to see so many arm bikers and wheelchair racers (pardon my lack of better terminology–is that what they are called?) anyway, all proceeds went to the utah independent living center.
ready to run!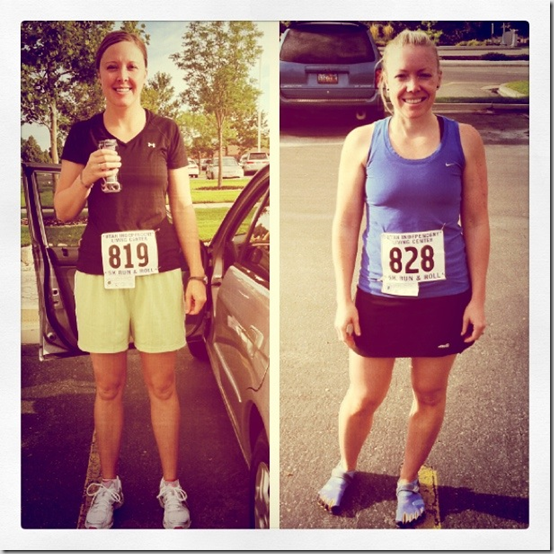 i wore my vibram five fingers, which i am still loving. this was my first time running a 5k outside in them. it was actually a lot different than on the treadmill because of all the pebbles and rocks.  plus, that whole having to propel yourself thing is a little pesky ;)
i have no idea how fast i ran the race because times aren't posted, but i do know i came in third in the women's running division.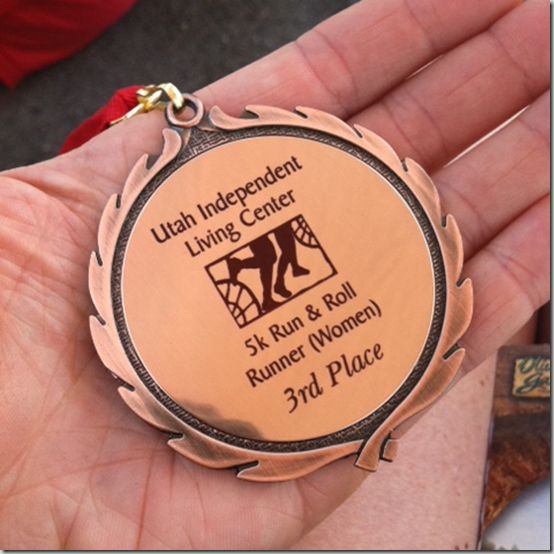 i went home, ate a huge protein pancake and conked out with these two. i was so tired!
after a two hour nap, i woke up even more tired than when i laid down. why, naps, why?!
i quickly cleaned up and headed to kristen's so we could head up the canyon.
mountain wedding.
allie & tyler got married at brighton ski resort at the base of milly. it was very appropriate, because tyler lived in a cabin at brighton when they started dating and this location means a lot to both of them.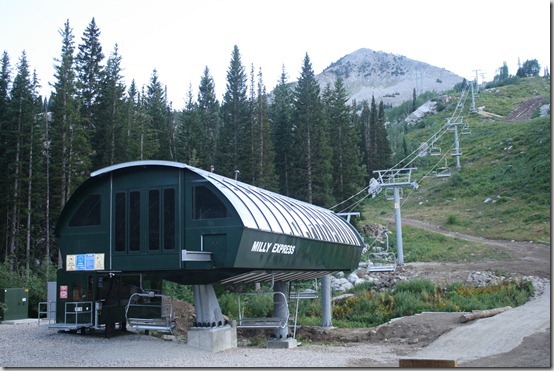 it was raining on our way to the wedding, but it cleared up just in time for a beautiful ceremony!
after they sealed the deal, we took it inside to eat, drink and be merry.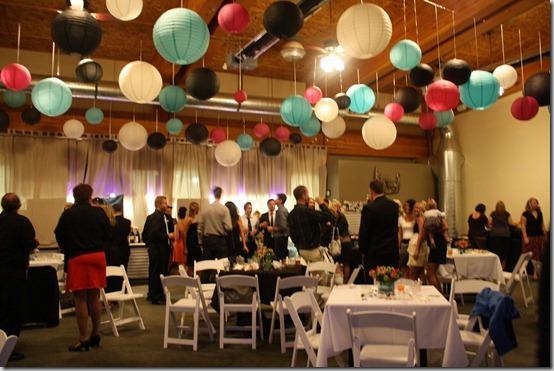 here's the happy couple, making sure to find time to EAT. something i really regret not doing at my own wedding.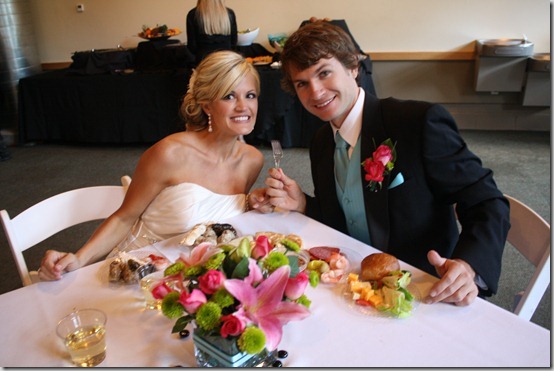 want to know something amazing? the food at their wedding was catered by the same caterer as at my wedding. do you know what that meant? i got to try all the delicious food that i didn't get to try at my own wedding! i was so flipping stoked. sorry if you were at the wedding and got sick of listening to my overwhelming excitement, ha. i was probably ridiculously annoying. what can i say, food gets me worked up.
i am SO bummed that marshall wasn't there to try the food. well, i was bummed that marshall wasn't there, period, but after hearing people rave about the food at our wedding, i know he really wanted to try it.
the reception was great!
there was cake..
dancing..
garter & bouquet tossing..
and lots of fun times with friends…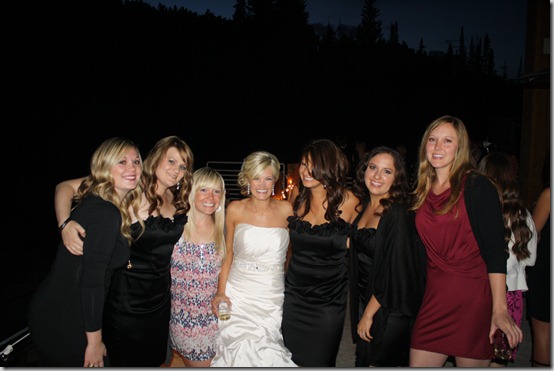 i have lots of tall, beautiful friends.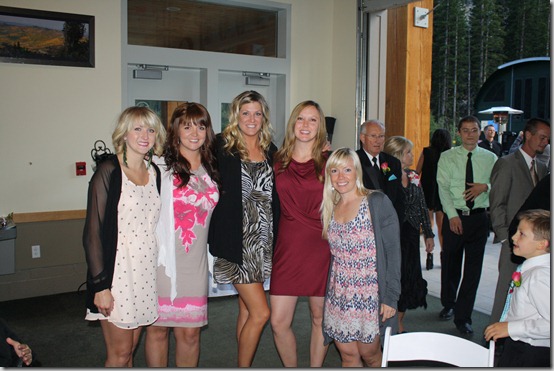 hahahahahahahaha. hahahahahaha. i am real short. and she is real tall. and has heels on.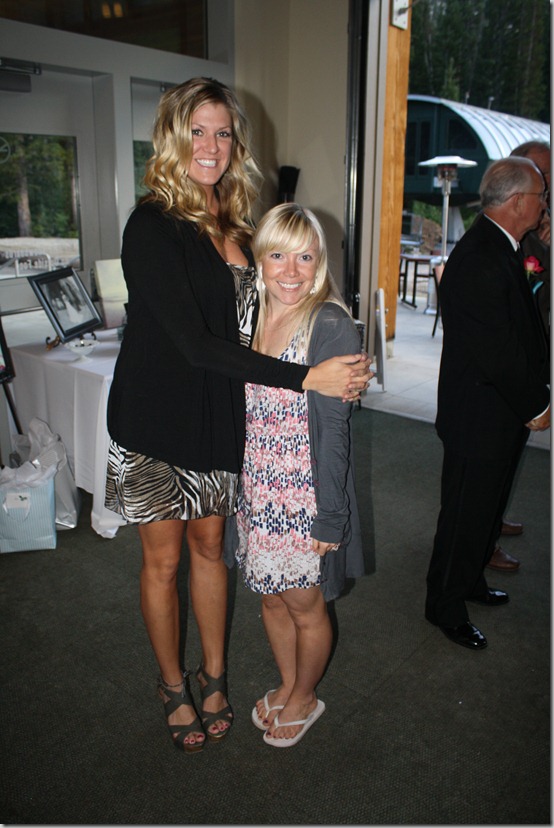 kristen & rory, the best of the best!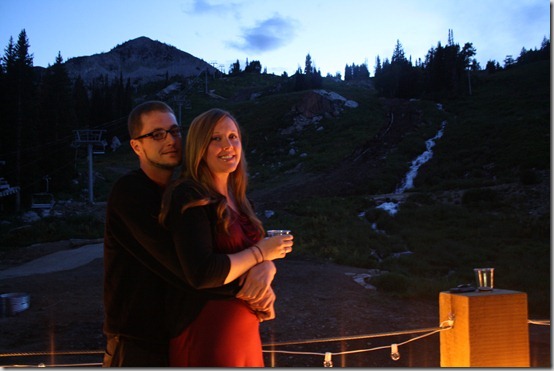 my partner in crime. and running. and weddings. and birthdays.
my friend clint came all the way from australia!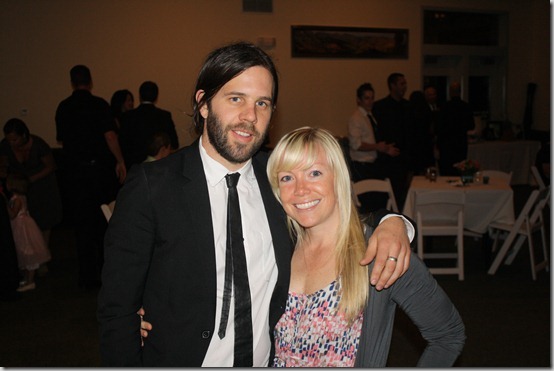 me + the bride.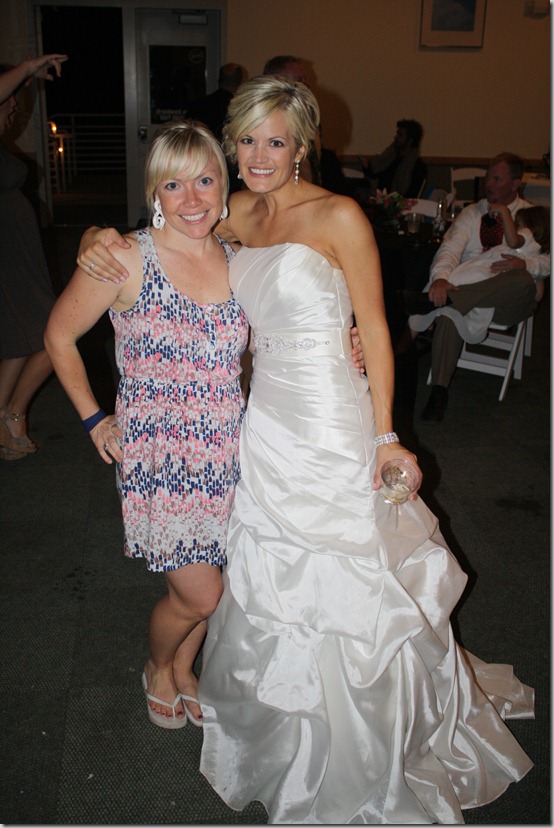 isn't kaia the cutest? you have seen her on here before. kaia is allie & tyler's adorable 3 year old. she was NOT stoked.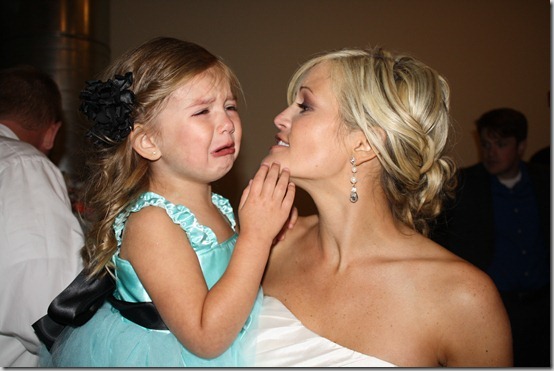 ladies!
congrats to tyler & allie.
birthday bash.
after the wedding, kristen and i headed to poplar to celebrate michelle's birthday.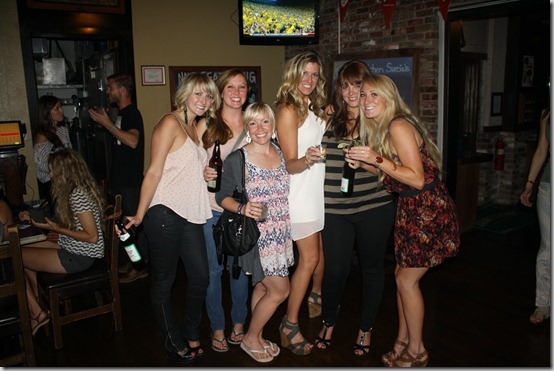 more random shenanigans! it was a great time.
happy 26th, micheller!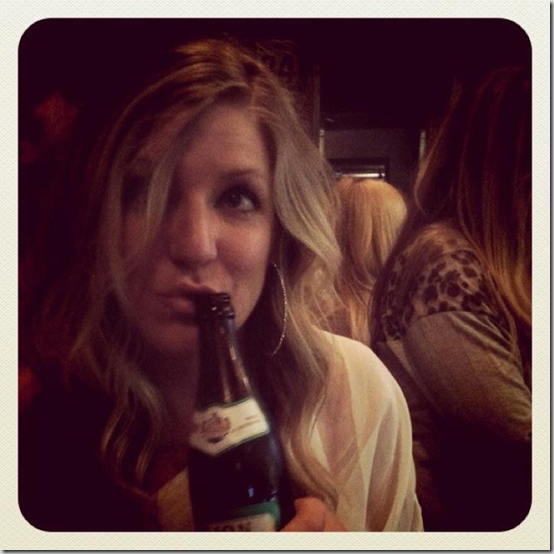 when i got home, i cuddled up with p&r, grabbed a bowl of cereal and turn on 127 hours. i have been wanting to see that movie for awhile, but i only made it about 20 minutes in before crashing. maybe next time, james franco.
hope everyone is having a nice weekend. be back later with the sugar game answers and winner!
Qs~
1. married folks: what type of venue did you have for your wedding? single folks: what type of venue do you want to have for your wedding? i got married in a greenhouse, it was tropical and beautiful—as an added bonus, we didn't have to buy any flowers.
2. have you ever ran a race? do you like races? i have participated in my fair share of races.. it's fun to cross the finish line and the energy is always great.. it's that whole running part i could do without.
xo. janetha g.