today's meals started out normal, then took a sharp nose dive into ridiculous. let me show you.
8:30 AM breakfast: protein oats + peanut butter.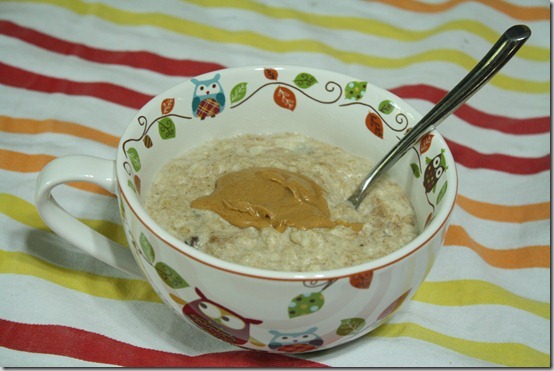 1/2 cup sunflower market europpean hot cereal (which is old fashioned oats, rolled dates, raisins and slivered almonds), 1 scoop of vanilla protein powder and 1 TB of mighty maple peanut butter.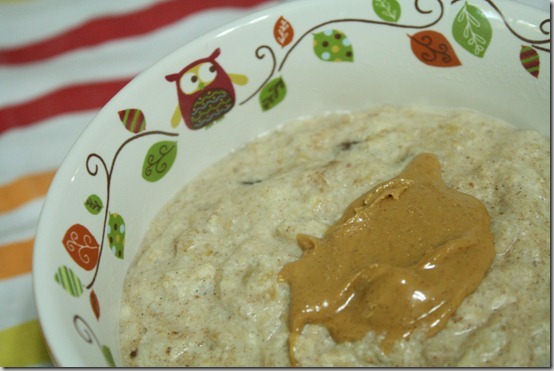 yum. oatmeal season.
12:30 PM lunch: the most random + strange salad.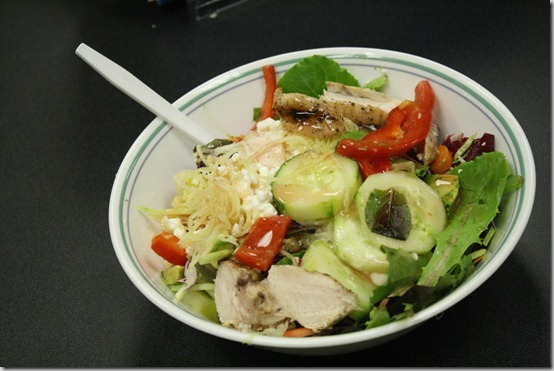 for the record, that bowl is double the size of my head, or 4.5 the size of penny's head. (she has a tiny head!)
the salad was the epitome of a fridge cleanout salad: spinach, spring greens, cucumber, red bell pepper, carrots, broccoli slaw, spaghetti squash, cottage cheese, grilled chicken, avocado and raspberry vinaigrette dressing.
'twas amazing.
5:00 PM snack: juicy peach (normal & unpictured) + a bunch of cashew clusters from costco (those things are addicting! and also unpictured.)
6:00 PM dinner: layered rice + egg white bowl.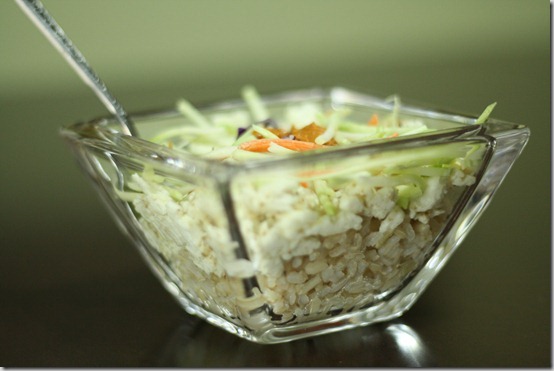 1/2 cup cooked brown rice, 4 scrambled egg whites seasoned with thai spices, broccoli slaw and.. what's that on top.. ?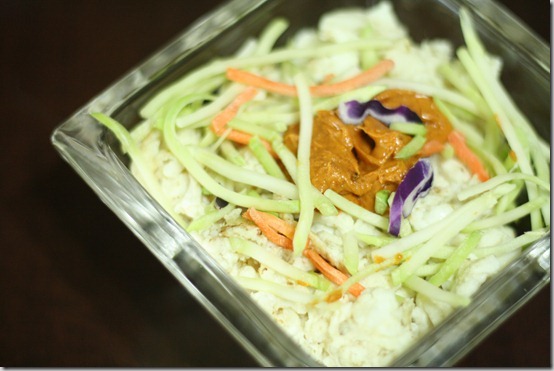 spicy peanut butter!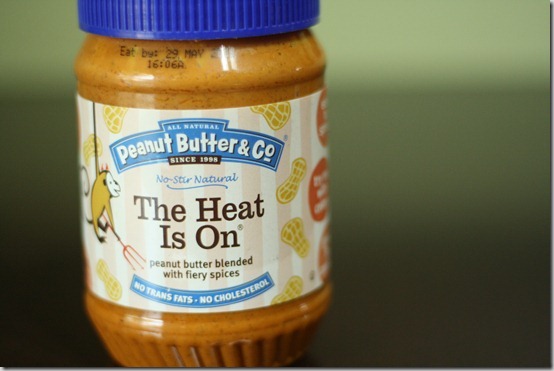 let's hear it for the weirdest meal of the day!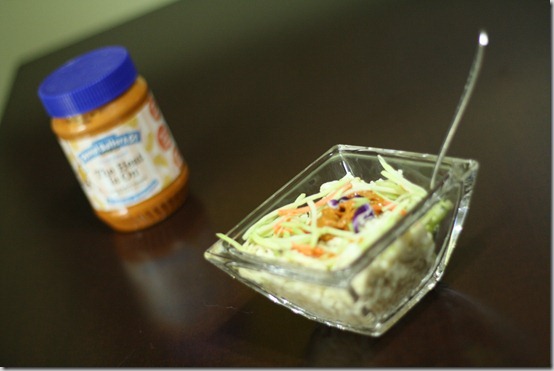 i actually really loved this. pb & co's heat is on peanut butter tastes just like a spicy peanut sauce, so when i paired it with the thai-seasoned eggs and brown rice, it really just tasted like an awesome thai dish. the broccoli slaw was for crunch & color.
i was going to go to the gym. i was going to do the laundry. i was going to catch up on my google reader (hello over 1,000 new posts). i was going to take the dogs for a walk.
i didn't do any of that.
<insert 2 hour nap here>
sometimes, you gotta.
i woke up starrrrving! why is it that i am always hungry when i wake up, no matter how long ago i ate or how long i slept?? does this happen to you?
8:30 PM dinner #2: protein shake cereal.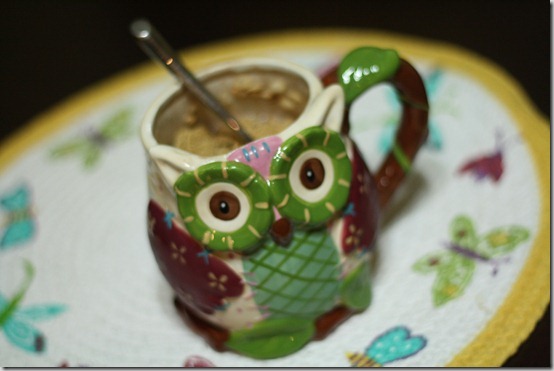 i have these very, very, VERY often.
1 cup almond milk, 1/2 of a frozen banana, 1 serving chocolate tera's whey protein powder, 1 TB dark cocoa powder and ice.. blended. then i use the shake as the liquid in a bowl of cereal! this time it was brown rice cereal & shredded spoonfuls.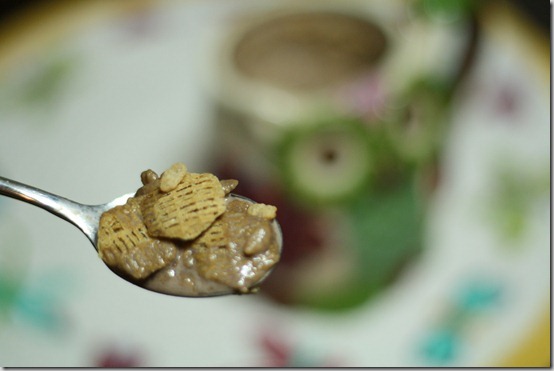 if you are obsessed with cereal (like me) but want it to be filling, try the protein shake-as-milk method.  you can do a plain ol' vanilla shake, but why not get creative and make a chocolate banana one, or a peach cinnamon one, or a raspberry almond one. just a few of my favorites.
marshall is out of town. i think that could have gone without saying when you consider that i took a two hour nap on a friday night and ate one of the most random dinners ever.. but yeah, he's in portland! lucky guy.
so i am home alone! EEEE! with the dogs,of course. i feel like i should do something totally wild. i never have the house to myself for a whole weekend.
but.. i am boring. and old. geez, what a drag!
i am probably going to go back to bed here in a minute. i am exhausted and tomorrow is a HUGE day:
it's 9-10-11!
i am running a 5k with kristen
my friends allie + tyler are tying the knot
it is michelle's birthday
whew. i need to get as much sleep as i can before all those events.
have a great weekend! i will be back sunday to recap my packed saturday. speaking of packed.. the packers won last night! yay—happy marshall=happy me.
Qs~
1. what is the most random or strange meal you have thrown together lately? elise is the queen of this.
2. what is your favorite thing to do when you have the house to yourself? i had my own apartment for many a years and i love being home alone. making up recipes is a favorite home alone pastime of mine.
xo. janetha g.