are you a new reader visiting from the fit stop? hi! thanks for coming. please check out my about me or any of my featured posts to learn a little bit more about meals & moves.
have no idea what i am talking about? check out my feature on fitness mag's the fit stop today!

*******************************************
here's a fun game.
i got an email that shows various foods and beverages photographed with the number of sugar cubes that represents the sugar content in that particular food or beverage.
now, the email was a little misleading because it had sugar cubes representing the grams of sugar in a bottle of coke and in a banana—we all know that the types of sugar in these items are different. sugar in fruit is good. sugar in soda is bad. and yes, that is the way i look at it. here's my disclaimer: you may not agree with me and you may agree with those high fructose corn syrup (oh, excuse me, corn sugar) commercials that say it's not bad for you.  that's fine. you eat what you want, but i am not going to suck down a coke.
anyway, a standard sugar cube is roughly four grams of sugar (or about a teaspoon). 4.17 grams if you want to get technical. you all know i did a little no added sugar challenge awhile back, where i didn't eat ANY foods that had a single bit of added sugar (including natural sugars like stevia, honey, etc) for a whole week. it was hard! but i did it. and i felt better.  a LOT better. i did eat foods with naturally occurring sugars like fruit, milk and plain yogurt. when my challenge was over, i did start eating added sugars again, but i am now mindful of them. i try to keep it to no more than five grams of added sugar and have learned to check the label! reading the ingredient list to see what TYPE of added sugar in an item has become very important to me. if the added sugar is evaporated cane juice, i am more likely to eat it than if the added sugar is high fructose corn syrup.
i am not ridiculously strict with my low sugar intake. i probably should be, since it makes me feel a lot better when i eat less sugar, but i have a hard time shying away from ice cream. real ice cream. that's my main weakness.. and if you ask me, it's not a bad one to have. i eat relatively healthy and low-sugar the majority of my time, so eating ice cream a few times a week is not a big deal to me.
i do think that the amount of sugar consumed (especially in the USA) is a problem for a lot of the population. there is sugar in everything! i really learned just how shocking it was when i did my full week of no sugar. there was added sugar hiding in mrs. dash seasoning, for goodness sake. why???? i just don't get it.
those who are not aware of how much sugar they are consuming are slowly harming their health, one soda or cinnabon at a time. the email i received made me shake my head at just how much sugar is in everything. of course, the fruit and vegetable sugars were a different story, but when i saw the sugar cubes next to the snickers bar or the thousand island dressing, it made me cringe a little.
so.. enough sugar rambles.. let's talk about this game!  again, i want to stress the fact that the sugar cubes are JUST representing grams of sugar in an item (4 grams per cube) not the TYPE of sugar in the item. grams of sugar in fruit are NOT the same as grams of sugar in soda. capisce?
let's go!
(all images were pulled from my email, i do not take credit for the images nor do i know whom to give credit to.)
here are two examples of how the sugar cubes represent the amount of sugar in each item: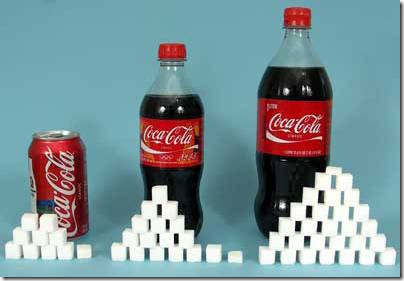 12 oz can of coke=9.5 sugar cubes=39 grams of sugar
20 oz bottle of coke=16.5 sugar cubes=65 grams of sugar
1 liter bottle of coke=27.5 sugar cubes=108 grams of sugar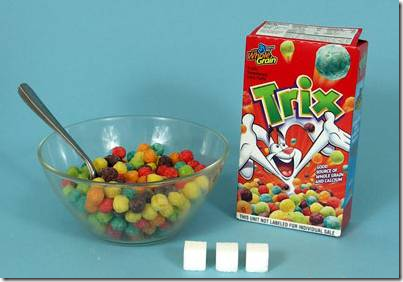 single serving of trix cereal=3 sugar cubes=12 grams of sugar
get it?
here's the game!
i will post the name, quantity you are supposed to base your answer on and photo of an item. you guess the number of sugar cubes in each item. to keep it simple, answers should be submitted in either whole or half sugar cube increments. so, 3 sugar cubes or 6.5 sugar cubes. no need to say 5.81254 sugar cubes. got it?
there are ten items so you will have ten answers. there is an answer form to copy and paste at the end of this post. answer forms are to be submitted using my contact form.
the person who gets all ten questions right (or comes the closest!) will win this fun, NO SUGAR ADDED prize pack: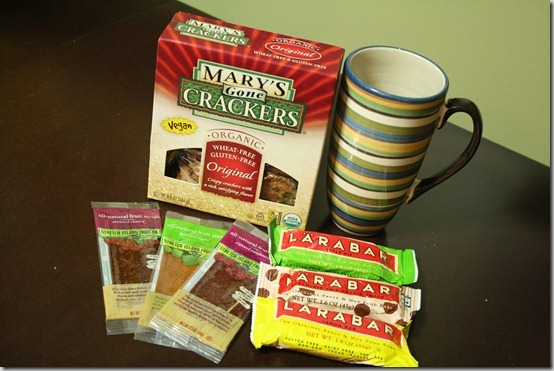 mary's gone crackers, three kinds of stretch island fruit co fruit leathers, three larabars and a cute mug.  no sugar added to any of it! well, there is no sugar added to the mug yet.. it's up to you what you put in it if you win.
now, to be fair, DON'T GOOGLE THE ITEMS! it's the honor code, and i am sure that the answers are just a google search away. but this is meant to be a fun way to test your knowledge. don't be a cheater.
let's go!
#1: ONE HALF CUP haagen dazs fat free raspberry sorbet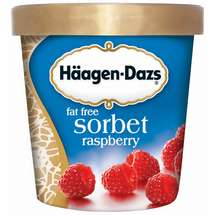 #2: ONE BAR health valley strawberry cereal bar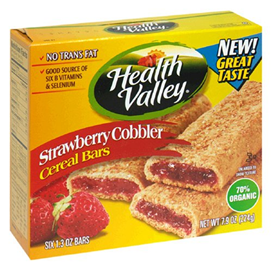 #3: ONE CUP of cantaloupe cubes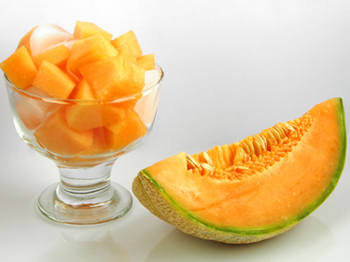 #4: ONE ROLL cinnabon cinnamon roll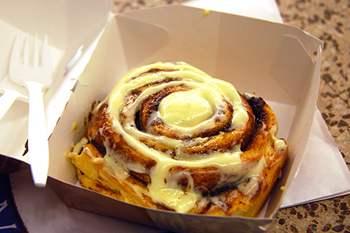 #5: ONE CUP of original cheerios cereal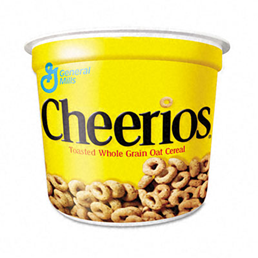 #6: ONE 16 OUNCE starbucks mocha frappuccino with whipped cream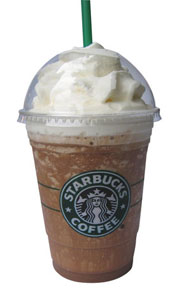 #7: ONE LARGE banana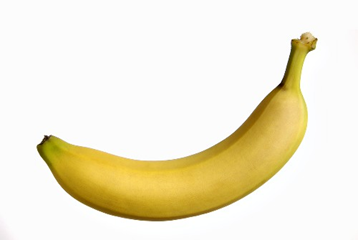 #8: ONE TABLESPOON of heinz organic ketchup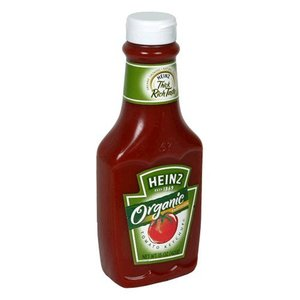 #9: EIGHT baby carrots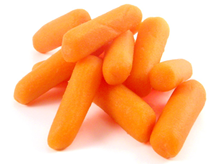 #10: 16 OZ BOTTLE snapple lemon iced tea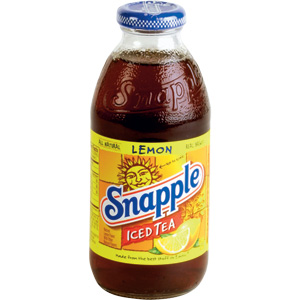 copy and paste the form below into my contact form and fill in the blanks.
1. 1/2 cup raspberry sorbet= ____sugar cubes
2. one health valley cereal bar= ____sugar cubes
3. one cup of cantaloupe= ____sugar cubes
4. one whole cinnabon= ____sugar cubes
5. one cup of cheerios= ____sugar cubes
6. one 16 oz mocha frappuccino= ____sugar cubes
7. one large banana= ____sugar cubes
8. one tablespoon of ketchup= ____sugar cubes
9. eight baby carrots= ____sugar cubes
10. one 16 oz bottle of lemon snapple iced tea= ____sugar cubes
remember that the sugar cubes represent grams of sugar in each item—4 grams per cube. i also want to point out, once again, that this is just a game. the number of sugar cubes that represents the grams of sugar in a banana doesn't mean there are than many grams of refined sugar in the banana! all sugar in fruit and vegetables is naturally occurring.. not added.  i know you guys know this, but i don't want to seem misleading. it's just a game.
i will be taking answers until friday the 9th at 11:59 PM. the first person to get all the answers right OR the person who comes the closest will win the prize pack!
PLEASE don't cheat! have fun and just guess!
good luck!
*******************************
i am busy watching marshall bite his nails as he watches the packer's game tonight. it has officially begun. back tomorrow with real rambles!
xo. janetha g.