today was a bad day!
right from the get go, i got stuck at a train crossing which made me late for work, then it was a domino of unfortunate events.
physically, mentally, emotionally. bad, bad, bad.
i don't want to ramble and whine about it… but it was a REALLY. BAD. DAY.
to top it off, marshall is working out of town and won't be home until midnight. sigh.
you know what that means, don't you?
bad day + no husband to feed = cereal for dinner!
hey, gotta look on the bright side, right?
lucky for me, i drafted this post at the beginning of august and have been saving it for a rainy day. or a bad one. hey, if the shoe fits…
************************************************************
lots of you know i have a few thing i am obsessed with really into:
houndstooth
acronyms
OWLS
granted, owls have become really trendy lately, and so liking them is kind of the "thing to do". when that happens, i usually shy away from liking something. for example, when i was in junior high and high school i was absolutely obsessed with volcom (it is a snowboarding/skateboarding brand of clothing).  in fact, i would not leave the house without wearing at least one, if not 4 or 5, items of volcom—not to mention my wallet, purse and keychain. all volcom. i constantly doodled the volcom logo and my sister made volcom things for me every christmas—everything from quilts to flower pots.  my obsession was borderline crazy.  then, all of a sudden, volcom got ridiculously trendy. i blame zumiez and pacsun, for the most part. i still like volcom (and i still have 23 volcom purses in storage, eight with matching wallets), but my obsession has passed by the wayside and moved onto other things—like owls. even though owls are becoming trendy, they are one thing i just can't quit.
it's funny, because all my friends (both real life and in blogland) will send me photos of anything owl or houndstooth. it's pretty fun, actually, and i welcome the photos. a few people have even mailed me owl things! because of my known love for owls, i have two owl lunch boxes, owl dishes, owl jewelry, an owl apron, custom made owl coasters with matching trivet.. you get the idea.  i think marshall hates the fact that all this stuff keeps showing up at our house, but i am thrilled.
i follow a blog called "my owl barn" (which is where i discovered the website where i got my iphone cover).  each day, tons of awesome owl items are posted. each day, i add to my list of lust for owly items.
here are some spectacular items that i have starred. once i make my first million, i will buy all of these things. (click on the link title to view the item and photo source.)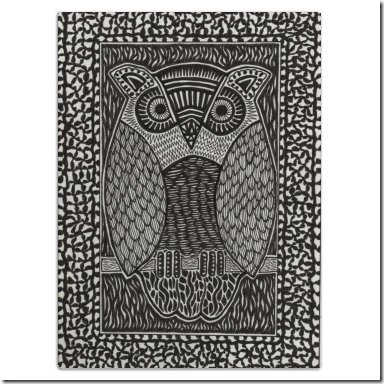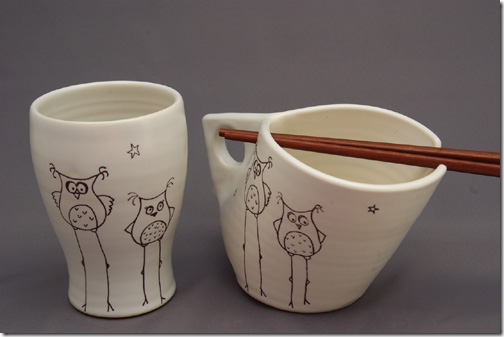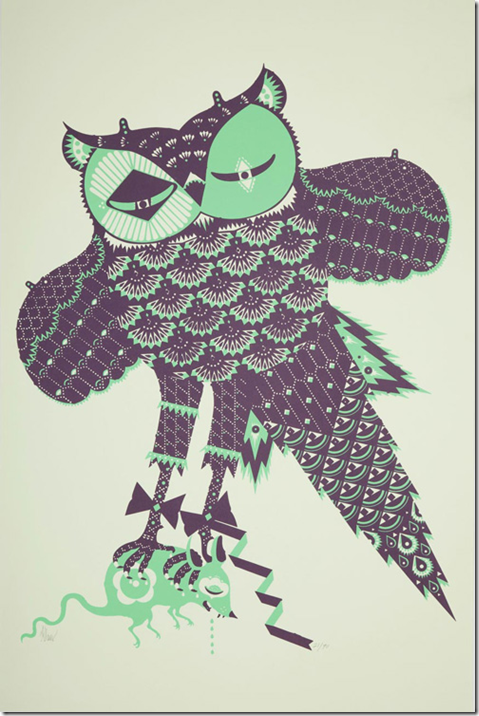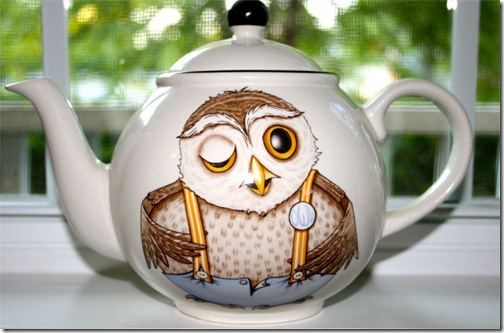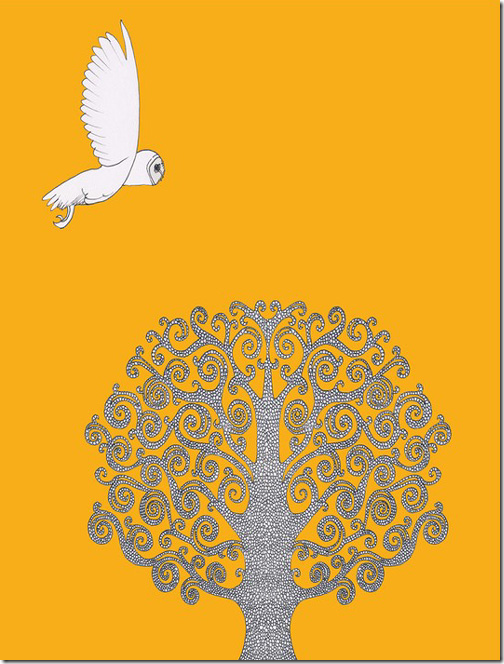 tea towels. (tea tOWLS?)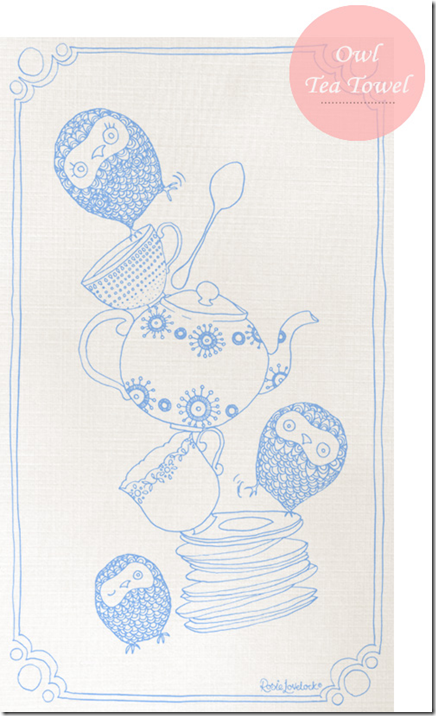 i want to try this DIY method for sandals.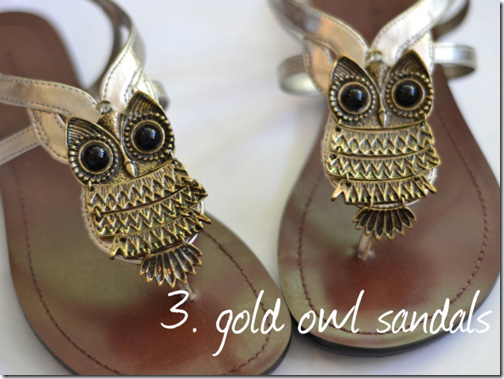 one more print for good measure.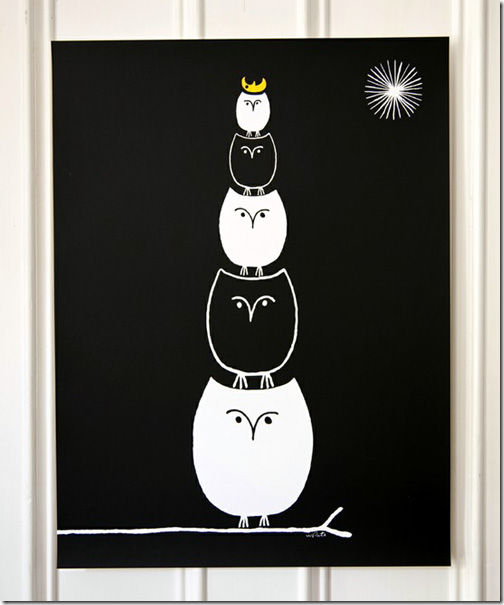 you may notice i gravitate toward the more realistic looking owls compared to the cartoony ones—but i really love them all. no owl discrimination here!
be back tomorrow with a happier tune ;)
Qs~
1. i have owls. what is your "thing"?
2. when something begins to get trendy, do you tend to like it more or less?
xo. janetha g.