this morning marshall and i woke up bright and early (at 9:37 AM) and headed to breakfast at a new-to-us restaurant!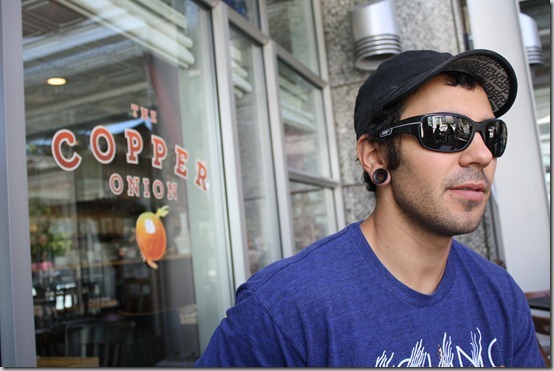 the copper onion has been around for quite some time, but we have never managed to try it.  my new rule/goal is to eat somewhere new every time i eat out from now on. there are so many places to try, i don't see why we always go to the same ol' same ol'—ya know?
anyway, my old roomie drew was behind the burner, which is always a good sign. if you are a longtime reader, you know about drew and what a great chef he is!
we sat down and ordered coffee.. french press! i like their style.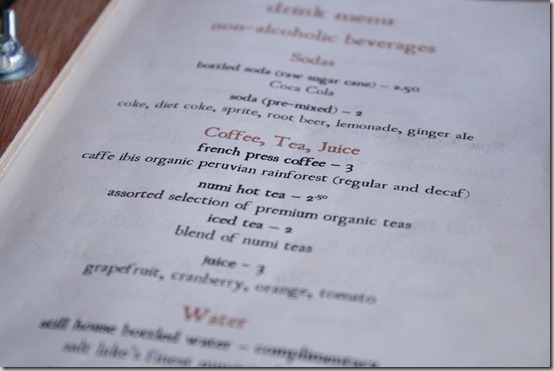 soon after ordering, a giant cinnamon roll came to our table—compliments of the chef.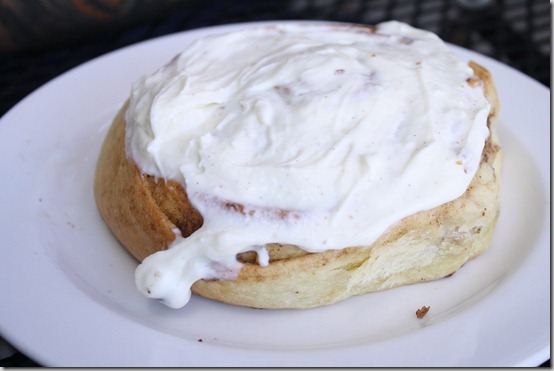 this was no ordinary cinnamon roll. it was filled with plump red and golden raisins and topped with a sweet vanilla bean goat cheese icing. umm—yeah, it was as good as it sounds.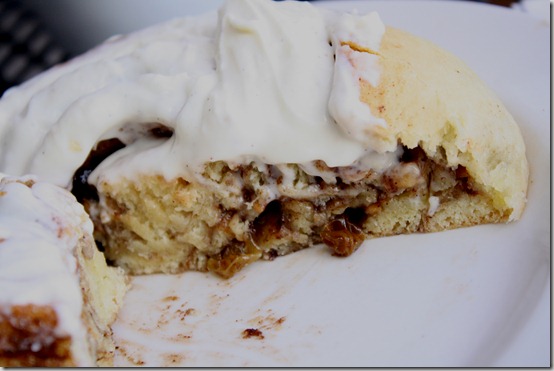 marshall ordered the pulled pork huevos rancheros. the ranchero sauce was out of this world.. incredibly flavorful and had just the right amount of kick. the crisped corn tortillas added a great crunchy contrast to the over-medium eggs. fresh cilantro and cracked black pepper finished off the dish perfectly.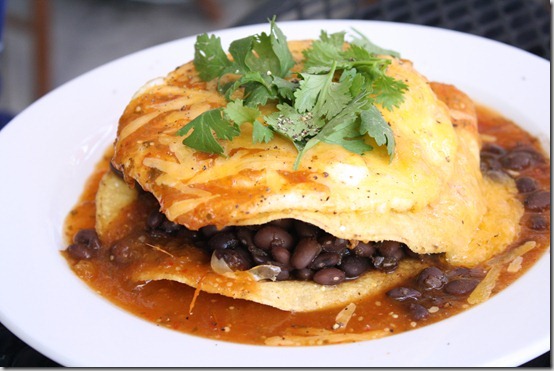 i ordered the mushroom scramble. i have to order mushroom anything and everything since i don't cook with them at home! (marshall haaates 'shrooms.) the scramble had scallions and whole cloves of roasted garlic. i love the sweet-but-savory punch that roasted garlic packs! the scramble came with wheat toast.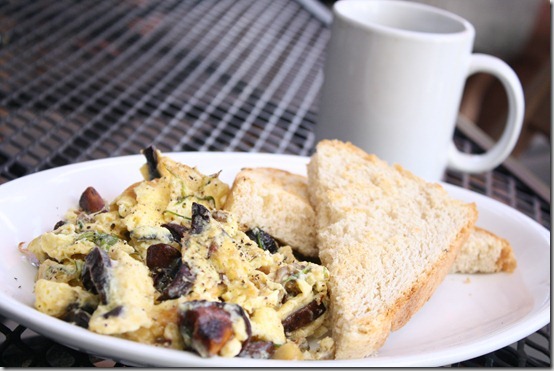 thanks copper onion (and drew!) for the spectacular meal.
we ran a few errands and did some chores around the house, then headed back to salt lake—all the way to snowbird ski resort for oktoberfest!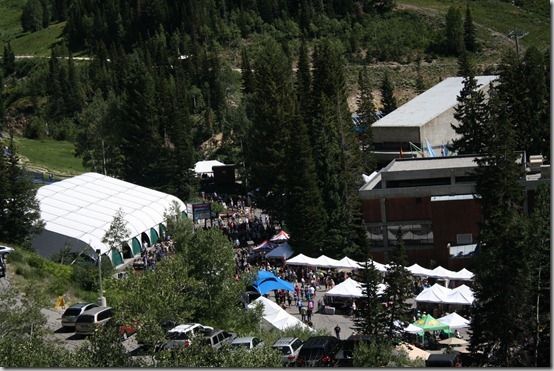 oktoberfest is a utah tradition. it runs from the end of august to the beginning of october and i always make sure to go at least once each year. oktoberfest isn't just for beer drinkers. there is live music, various vendor booths, authentic german fare and tons of people watching.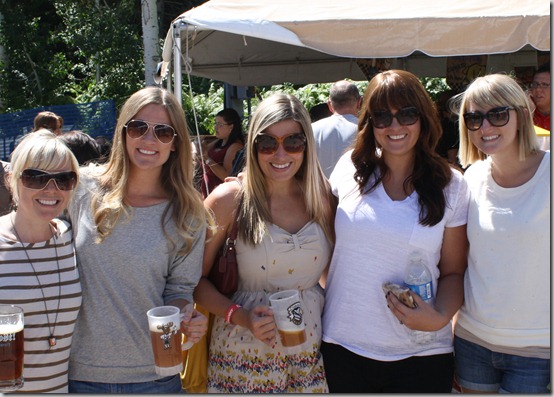 all the summertime activities at snowbird are open, so we took advantage of the peruvian chair lift today and took a nice, scenic ride up the mountain.
going up!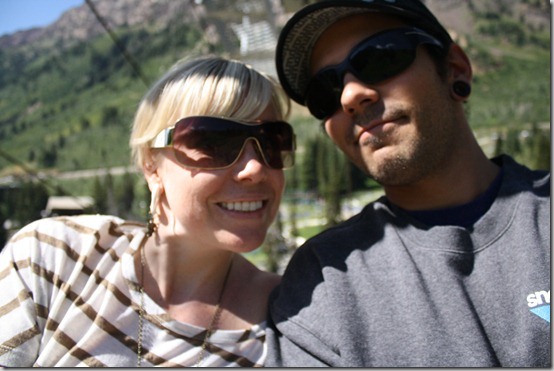 utah is beeeeautiful. that's for sure.
once we made it to the top, we walked through the tunnel—a man made hole through the mountain. i have been through the tunnel while snowboarding in the winter, but never during the summer months. it was fun to wander through!
the light at the end of the tunnel…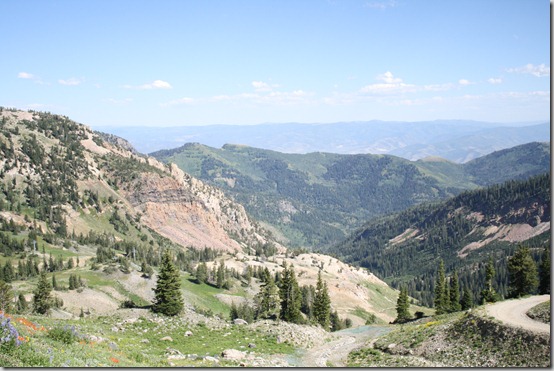 beautiful wildflowers!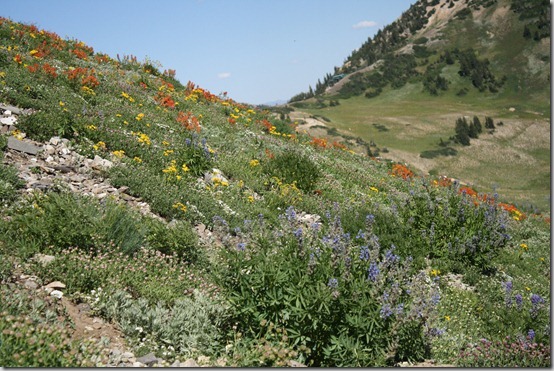 self timer group shot.
i told marshall to act in love for the photo op.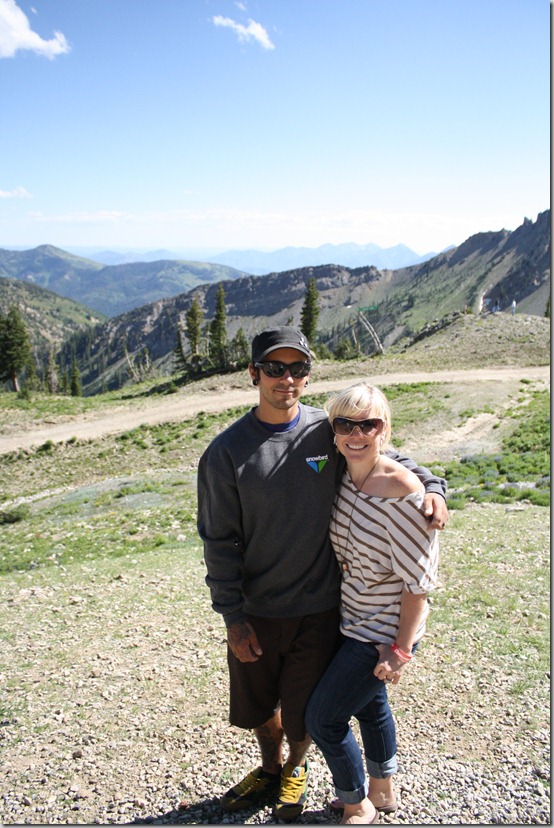 total lovers.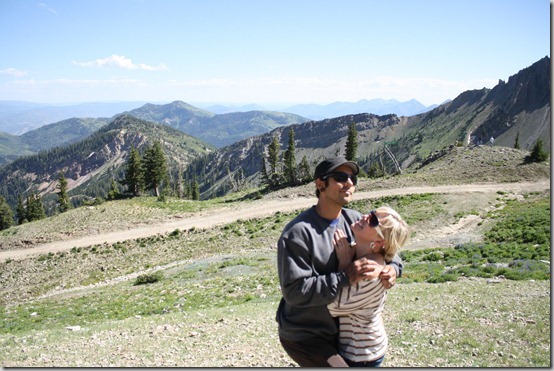 time to go back down the mountain. i am used to going UP the ski lift and then snowboarding down–i never ride the ski lift down. it was really steep and actually kinda scary when looking down! and i am not even afraid of heights.
it was fun to ride the lift with marshall. he doesn't like to ski or snowboard, so i can't get him to the resorts in the winter.. but the summer is another story!
once we were back down, we called it a day and headed home to make dinner.
Qs~
1. what did you do with your sunday?
2. are you afraid of heights?
xo. janetha g.