i am sitting on the airplane—finally on my way back to the SLC. after flying from philly to detroit, having an hour delay to board PLUS an hour of sitting on the plane until we took off (due to "a necessary part that makes the airplane work" being broken, wtf) i am fiiiinally in the air! the majority of the people i talked to this weekend had travel troubles. what gives?
mmk, done complaining. on the upside, this flight has wifi! holy crap, technology, you are amazing. i have never been on a flight with wifi and i feel kind of classy. as soon as they bring my biscoff cookies and earl gray tea by, i will really have it made.
as you know, i have been in philadelphia since friday to speak at the healthy living summit—an annual blogging conference that focuses on healthy and positive thinking both on and off the interwebs.
i have come to the conclusion that if you do care to hear a lot about what the summit had to offer, you can find that information on 200 other blogs. and if you don't care what the summit had to offer, you don't need to worry about me posting five installments, breaking each bit and piece down.. i am too lazy for that.
however, i hate to take a trip without documenting it (how else am i supposed to remember it?!) so i will share bits and pieces from the few days i was in philly.
friday.
so i may have mentioned seven times previously, but i will say it once more.. i took a red eye flight early friday morning. first red eye of my life and hopefully my last. that was sure a shitty experience! i thought "HEY– i will just sleep while i fly and get there earlier and be good to go!"
wrong.
i was a zombie, totally delirious all day and night friday—up for a solid 40 hours. pretty sure everyone thought i was the weird kid. promise, i was just sleepy.
i got to the marriott around 11 AM, which was where the conference was held. it was a pretty fancy shmancy hotel—big enough for me to get lost in, but that doesn't take much. i get lost in my 1250 square foot house.
anyway, i roomed with emily, callie and lauren (her photo below)—three blog friends-turned-real life friends. none of them snored or farted in their sleep (at least, not that i know of..) so it worked out well.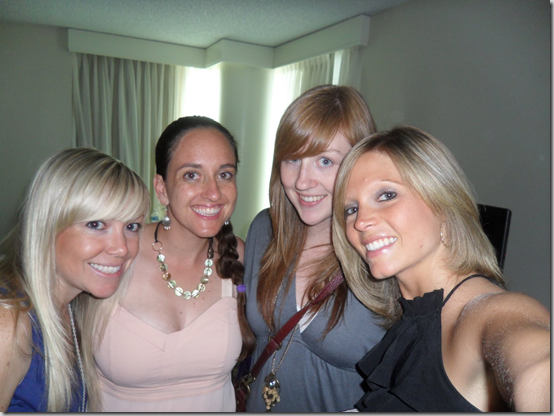 susan, i took this one for you.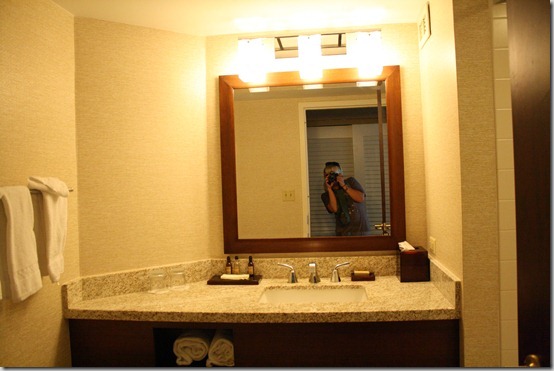 susan was supposed to be at the summit and cuddle with me, but that whole cancer thing got in the way. ugh.
a huge group of us walked to govinda's for a later lunch.  govinda's is a vegetarian sandwich shop. i went with the vegetarian chicken cheese steak on a whole wheat roll. it came highly recommended and i was not let down.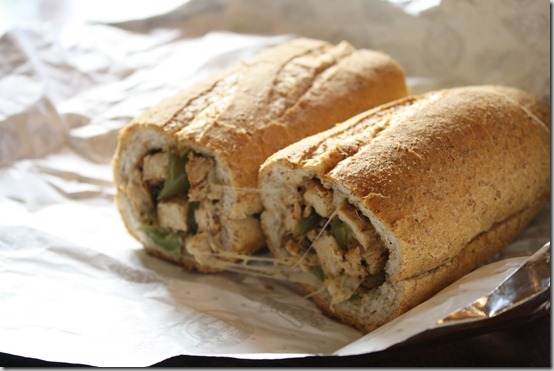 it was great to get to know paige, kim, jill, mary ann, beth and shanna over this tasty lunch. when real world and blog world collide, it's a trip.
friday night was the cocktail party. i didn't need the two free drink tickets to feel wasted—turns out sleep deprivation does a great job of that. it was rad seeing lots of familiar faces and meeting some new ladies.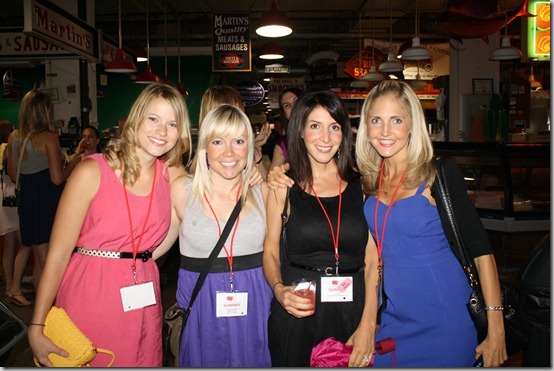 i have internet crushes on all three of these girls. now that we are real life friends, does it make my crushes less creepy? hope so.
the highlight of the cocktail party was the photo booth. y'all know i am borderline obsessed. this is where i spent the majority of my time.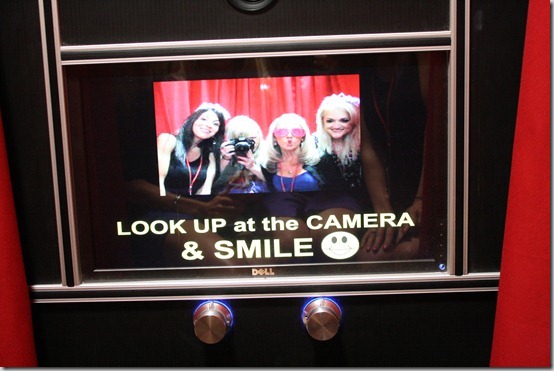 not many of the hors d'oeuvres made it into my belly, so after the party a few of us headed to the hotel restaurant.
katy, me, lauren, emily, callie & monica
when in doubt, order the hummus.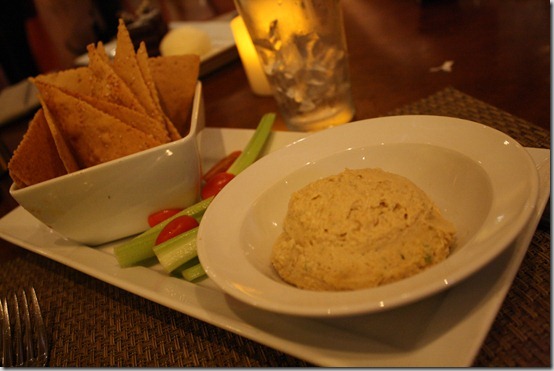 GOOD FREAKIN' NIGHT.
saturday.
somehow i managed to wake up in time to eat a whole bunch of carbs for breakfast. the breakfast was fruit, cereal and flavored yogurt. nothing wrong with carbs, they are delicious, you know me, i am a cereal fiend.. but i was hungry approximately 18 minutes after eating. remind me to carry protein powder in my purse.
things got started—a warm welcome, an ice breaker session, chit chat, photo snappage, seminars. all that fun stuff.  i also presented my panel on the numbers game with tina (panel organized extraordinairre), lisa and beth. it went really well! it was a lot of fun to work with these three inspiring ladies.
here are some random shots from the day.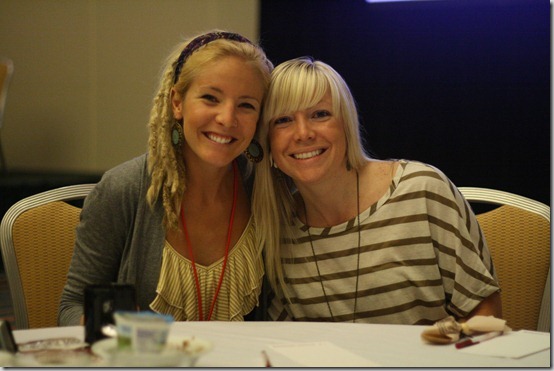 bonnie.. my new favorite person.
monica.. my red headed mexican girlfriend who i love (and stole this photo from)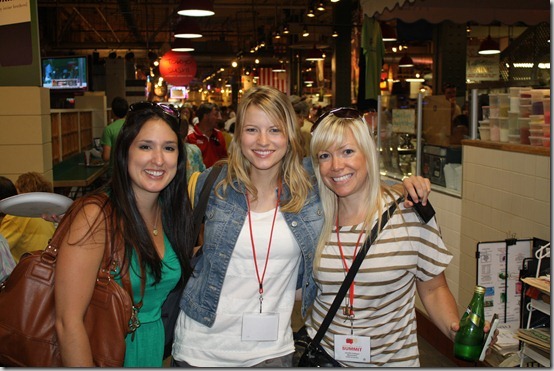 kacy, lisa & me @ reading terminal market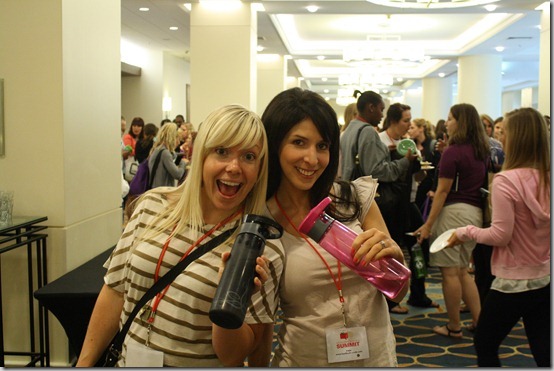 contigo advocates
saturday night we did a little sight seeing (read:the liberty bell)..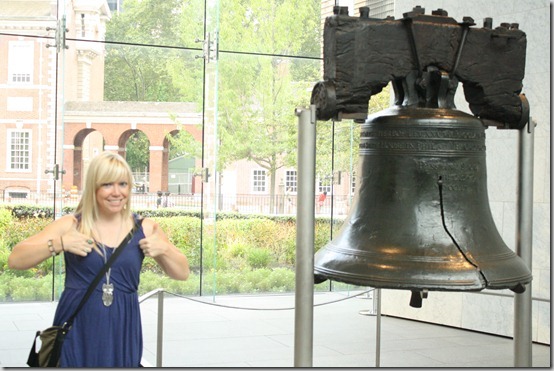 then went out for dinner to farmacia. i had a grilled peach salad with goat cheese. pretty dang delicious.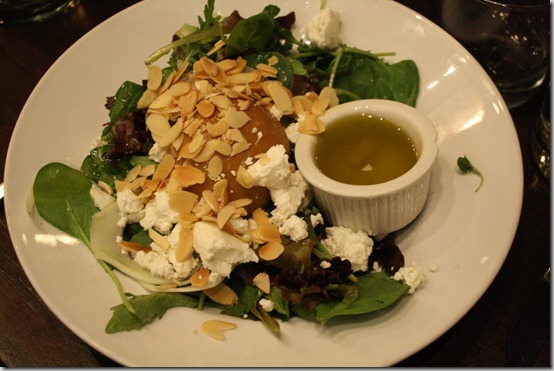 but not as delicious as dessert, which came highly recommended by my very own personal ice cream tour guide ;)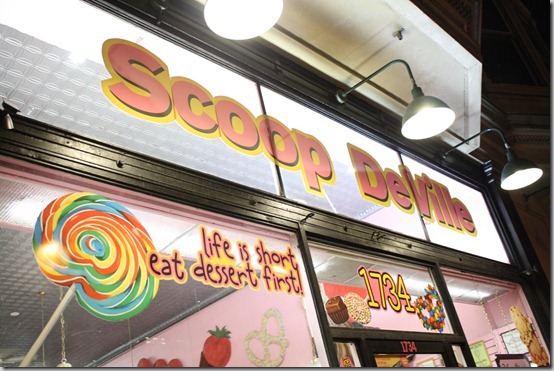 scoop deville was the cutest ice cream shop on the planet! plus, there were a couple a sweeties (read: dogs) out front for me to say hi to.. that was a plus.
this ice cream shop is unique because they let you choose an ice cream flavor and toppings, but then they throw it all into a machine and it comes out as soft serve! genius. i took about 12 minutes to make a decision (did you see the menu?!), but i ended up with vanilla ice cream blended with raspberries and graham crackers.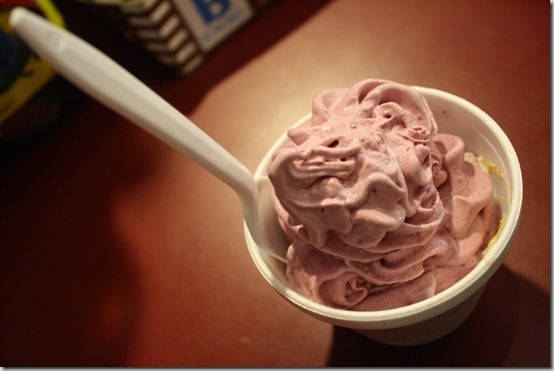 words can't describe how much i loved this. not even gonna try.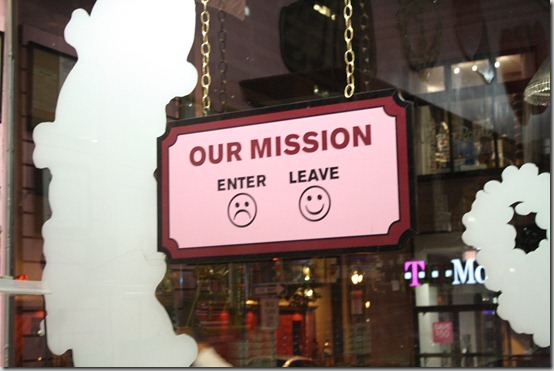 mission accomplished.
sunday.
i am lazy and slept until the last possible minute on sunday. i skipped out on the group 5k and showed up for breakfast. this one was better because there was plain greek yogurt—hooray.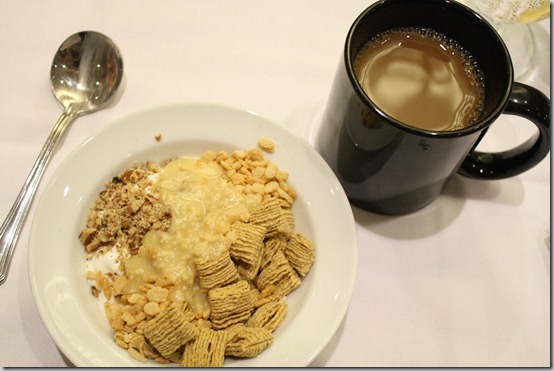 breakfast was good, but the company was better. a few farewell photos.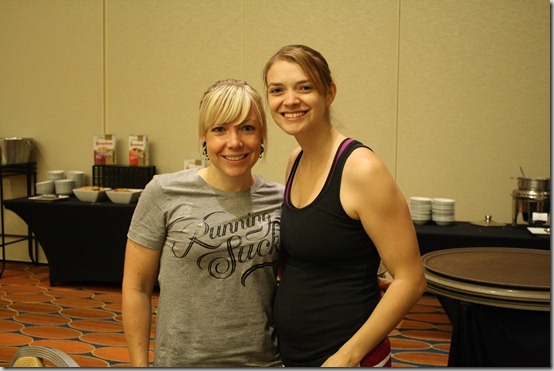 me & tina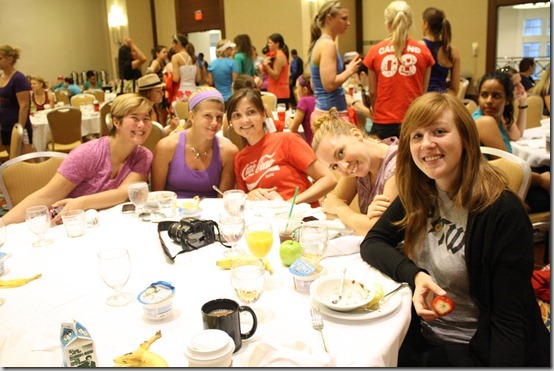 gretchen, theodora, brittany, heather & callie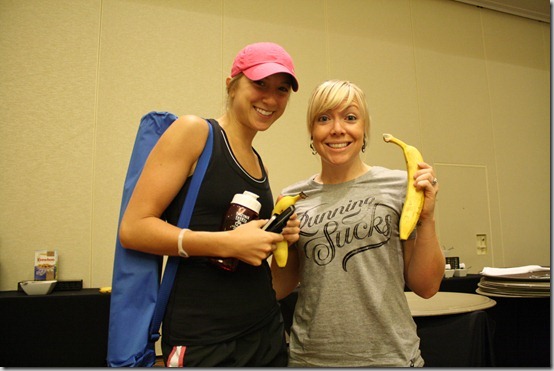 jill & me
sunday afternoon we wandered around a bit, saw the liberty bell AGAIN.. weeeee.. and then i had an authentic philly cheese steak for lunch, in all its greasy glory. loved it.
loved it.
we headed to the airport right after lunch—and now, eight hours later, i am still on a plane! hopefully i will be home before midnight. cannot wait to see marshall, penny & randy.
hope you all had a great weekend! looking forward to catching up with everyone soon.
xo. janetha g.