Hello Mealers and Movers! It's Eden.
I know, this is like having a "substitute teacher" while Janetha is away.
But trust me, I'm a cool sub.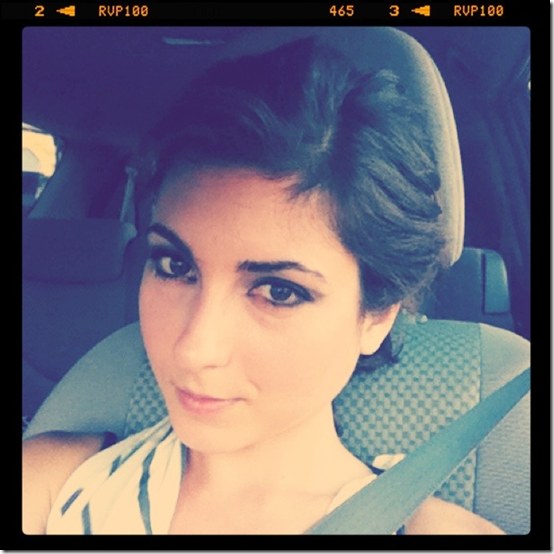 Anyhow, by now you are sick of me from my two previous guest posts and my cameo in Janetha's Palm Springs Adventures.
But this time, I'm writing about Janetha. Actually, I'm "roasting" Janetha.
Before I begin, you should know that a "roast" is:
"When an individual is subjected to a public presentation of comedic insults, praise, and tributes, the implication being that the roastee is able to take the jokes in good humor and not as serious criticism or insult, and therefore, show their good nature. The host of the event is called the roastmaster (that would be me!). Anyone who is honored in such a way is said to have been 'roasted' (that would be Janetha!)." (source: Wikipedia).
Janetha so kindly asked to be roasted as I recently roasted another blogger, Julie, and I couldn't pass that opportunity up!
So please, remember I LOVE Janetha with all my heart and all my butt. This is all in good fun and don't take anything I say personally (or anally, that might be weird…). And like I did, with Julie's roast, I formatted it by explaining the ways I am NOT like Janetha.
So without further adieu:
Pics Galore: Janetha, I love you. I love your dogs and I even love Marshall in that non creepy way. But dude, you do realize your blog is a shrine of those three creatures, right? (janetha here. I HAVE NO IDEA WHAT YOU ARE TALKING ABOUT.)How you load 20 plus pictures per post makes you a freakish super-blogger. I'm lucky if I get a picture of some obscure recipe creation. And I'll I have is a bunch of pictures of my face after farting!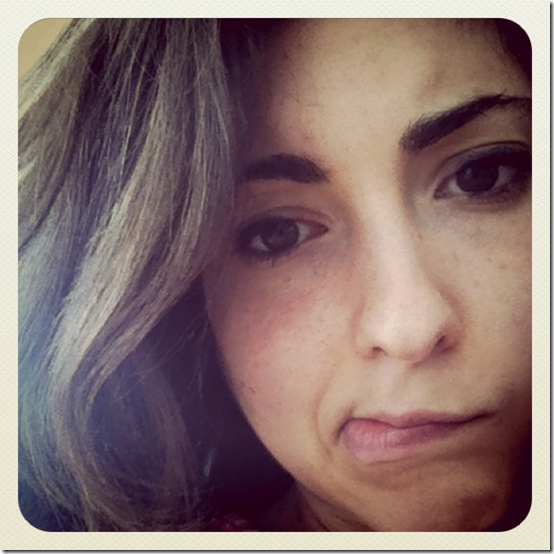 Your Stick Straight Hair: You must have some Asian relative in there. It wasn't until our Palm Springs visit where I realized your hair is freakishly stick straight. You're all nonchalant about it, "Yea, I just blow dry it…no big deal…". I know, this comes from a place of jealousy from my end. But once, just once, I'd like to meet this Asian relative or for you to fess up that you actually dedicate hours and hours to straightening it!
I don't believe in "national (fill in the food) day!": Here are some samples of your tweets:
"hey guys! It's national pancake day! What's your favorite hotcake!?"
Or
"Its national bratwurst day! How do you like your wieners?!"
Circumcised, Janetha.
I don't need a holiday to give me permission to eat some sort of food or celebrate it. And have you noticed there is no "national protein powder day"? Yea, its cause protein powder tastes like chalk.
I am not a "Goal" person: Does the "goal" corporation compensate you for doing a "goal" post every month or so? I know, they're all "healthy" goals and ones I'd love to achieve myself. But frankly, all this focus on goals stresses me out. My goal is to have no goal. And yea, that might explain why I don't know what I'm doing with my life….
I am not a "giveaway" person: As I wrote on my blog once, I am not big on giveaways. I think they make me alter my content and as much as I'm all for free swag, I don't like the promotional hoops I or my readers need to jump through. This is probably why my blog will never be as popular as yours, but I like my blog being like a little hole in the wall joint no one but cool people know about. But you? Every day is a new giveaway! I don't need a box of granola or water bottle… When are you giving away something REALLY useful like a car or a dinner with Momma B? I'll jump through many hoops for that (and you know I hate jumping!).
But Janetha, although some of these things can get on my nerves, the way you handle them with ease and a grain of salt is why I love you and why I read your blog. You are an amazing blogger and an even more amazing individual.
Have fun at the Healthy Living Summit and tell them not to send any death threats my way cause I'll lace their oatmeal with butter and bacon!
Love you!
-Eden