didn't want to lug around my DSLR camera today, so i took lots of photos with my iPhone!
woke up in a tight spot on my bed. see where penny is laying? that is where i slept all night. why? because randy is a bed hog and he's too cute to move.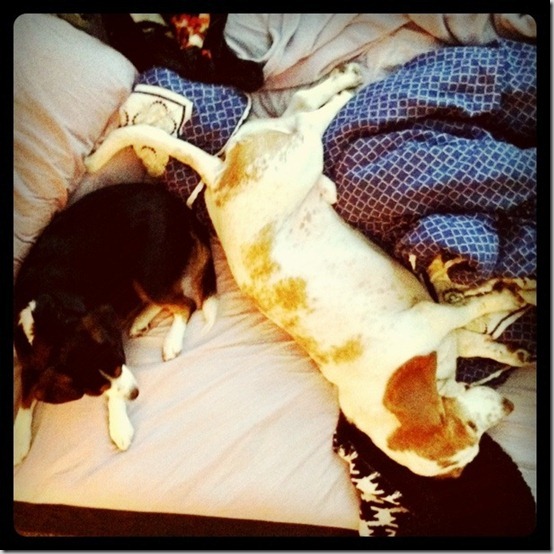 see? TOO CUTE TO MOVE.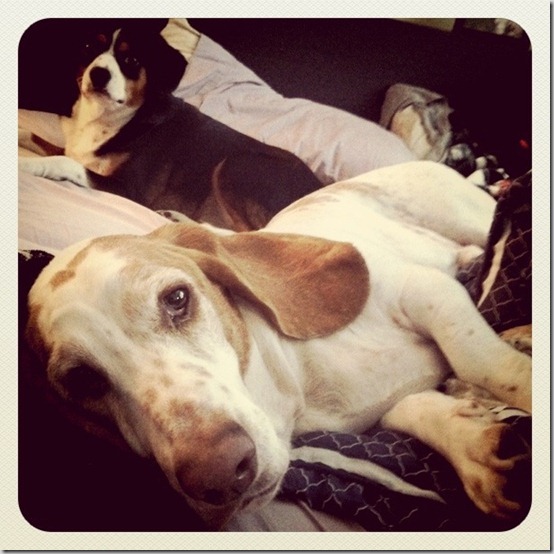 i rest my case.
i had a pineapple chobani topped with kashi+coconut chia granola for breakfast.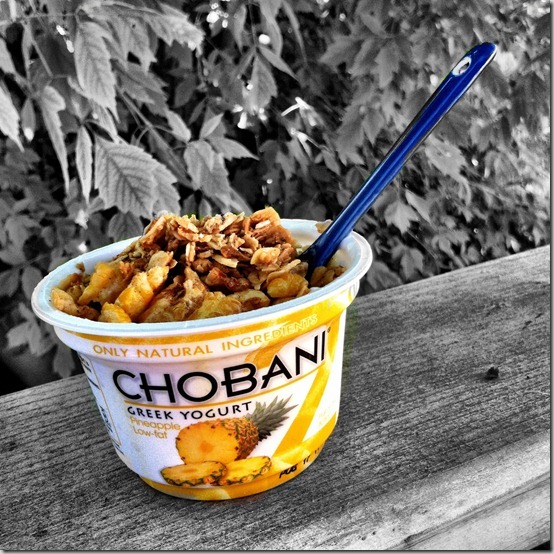 yum.
we went to the farmers market, as we do every saturday, but this time kristen joined us. it was a lovely treat because she's the best.
first things first: iced coffee with soy.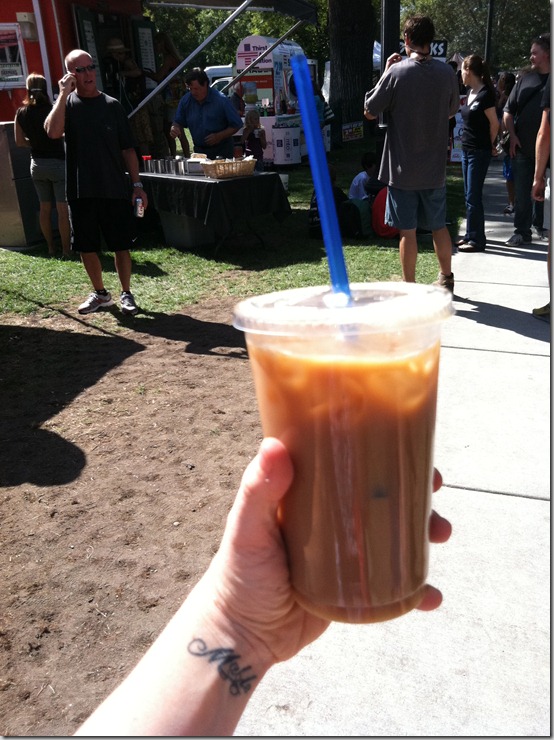 marshall got his usual mint limemade. it was extra sour this time! pucker up.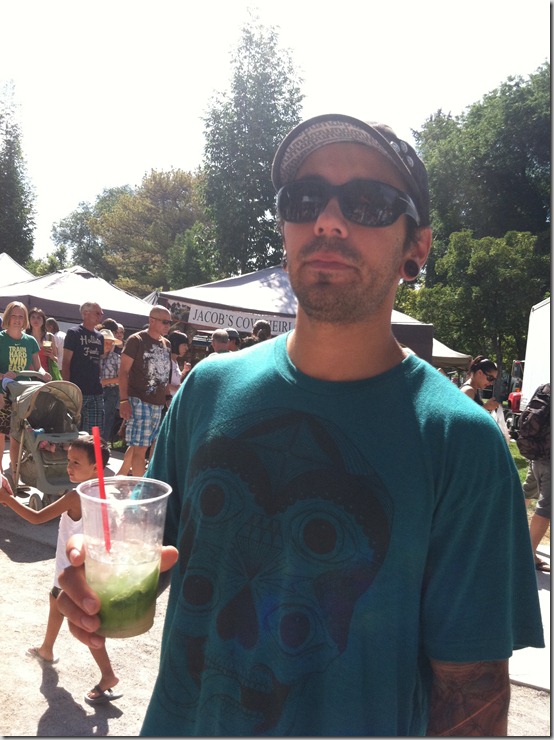 guess who FINALLY decided to make an appearance at the market?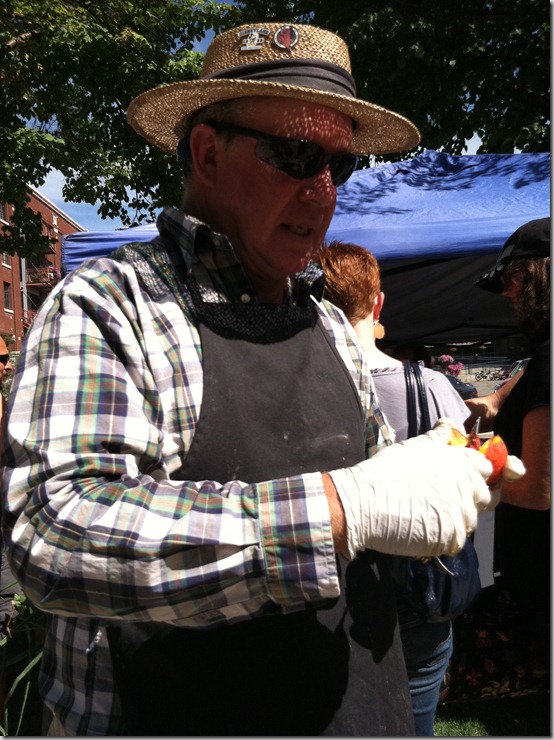 THE PEACH GUY! he is my favorite! he hands out peach slices and says, "this is not a sample, it is a seduction." over. and over. and over. it's hilarious. if you live in the SLC you must pay a visit to mister peach seduction man. it will work, you will buy peaches.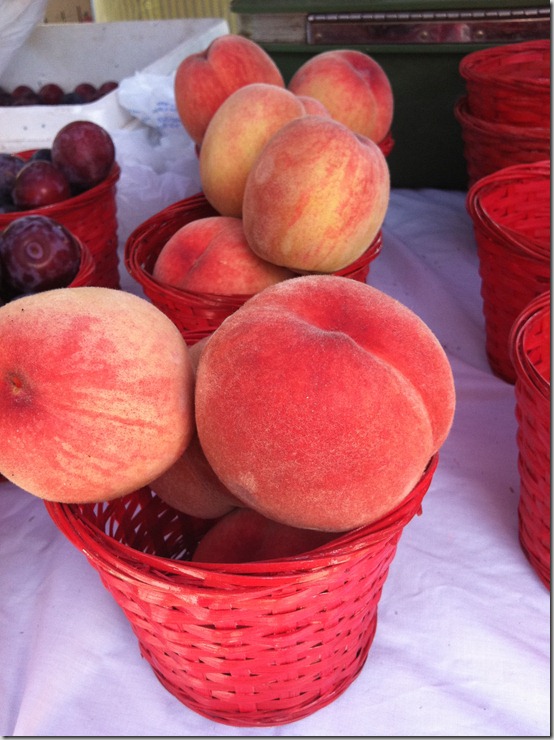 still no green river melons.. sad.. i want some melons!
this sign for basil was funny. "warren jeff family size your basil": 1 bag=enough for 1 wife, 3 bags=enough for 3 wives, 8 bags=enough for 10 wives!  we got one bag. i am the only wife.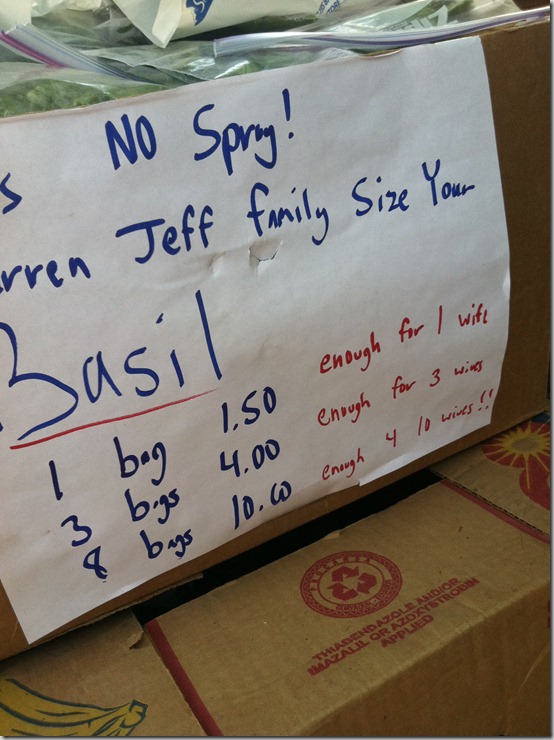 random market shots..
we went home to put our market purchases away, marshall went to the gym and i ran some errands (had to get some noxplod at GNC and really didn't HAVE to go to tjmaxx but i did). i made a peach raspberry protein shake with our fresh produce and then we headed back into the heat to hit up craft lake city.
HOT AS BALLS TODAY.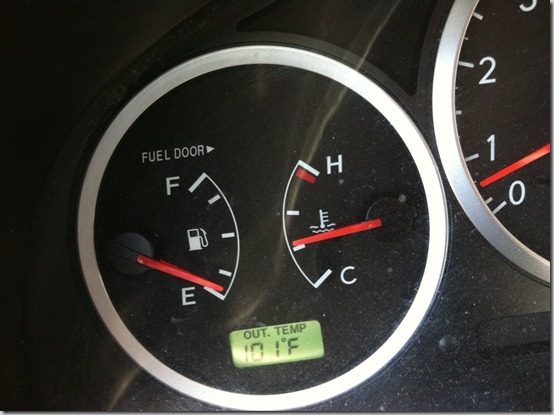 craft lake city is a free event with 180 booths—tons of handmade goods!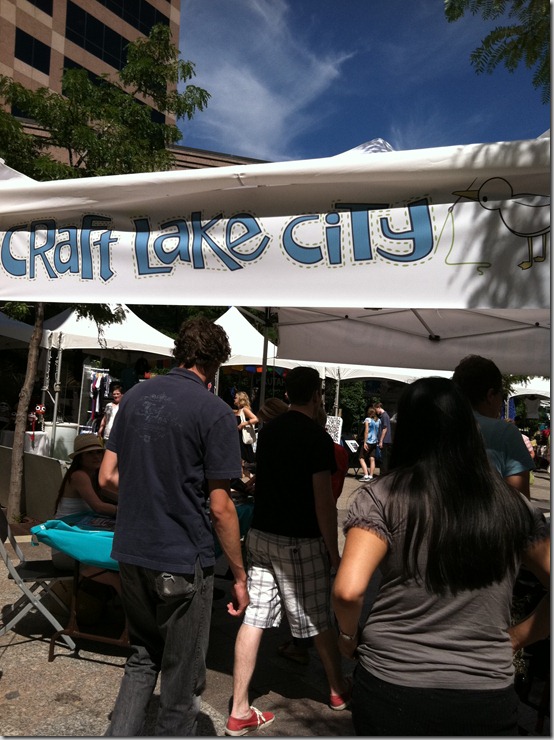 marshall snagged a couple things, but i didn't buy anything—that's a first.
after wandering around craft lake city, we escaped the heat and went to toaster's for a late lunch.
my date: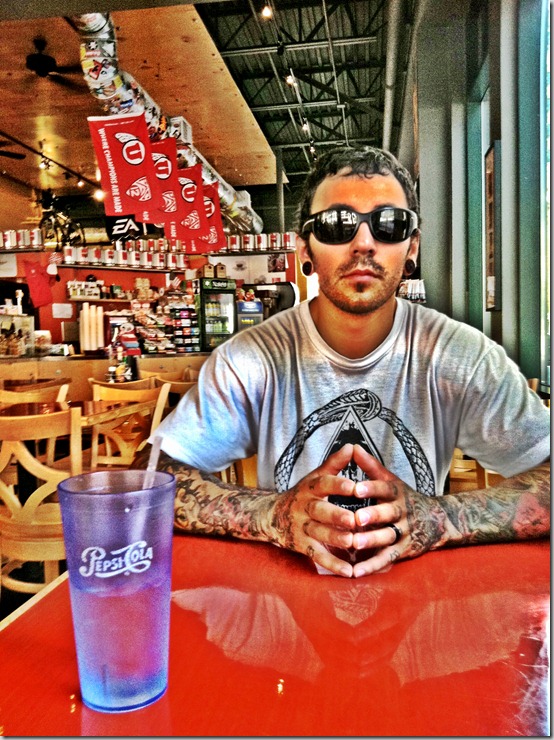 my lunch: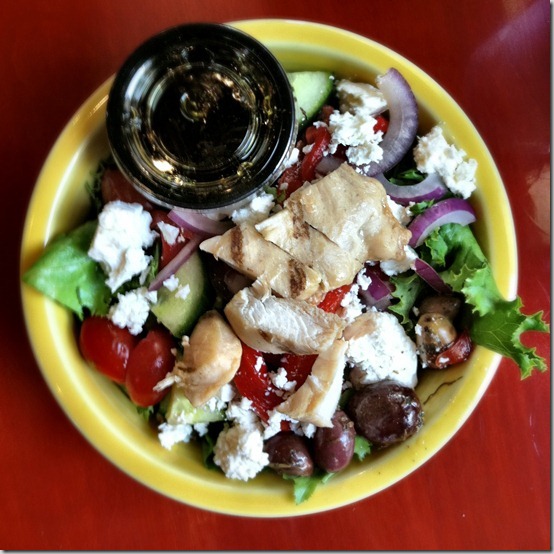 grilled chicken+feta salad.
now we are home.. i am typing this.. and marshall is watching the first green bay packers game of the season. yes, it has officially begun.
i am going to go run some errands. i don't need anything, but shopping for a few new things for the healthy living summit just seems like the right thing to do.
check ya later, dudes and dudettes!
xo. janetha g.