i have friends in high places. i am not just talking figuratively folks.. i mean friends in HIGH PLACES.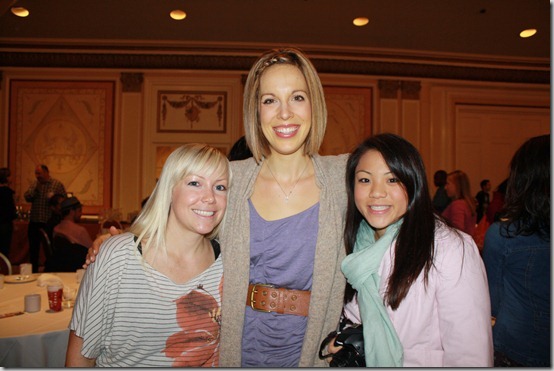 see? mama pea clears me by at least a foot. and i will tell you this: my friend who carries herself in high places is definitely GOING places. and she's asked me to come along for the ride today!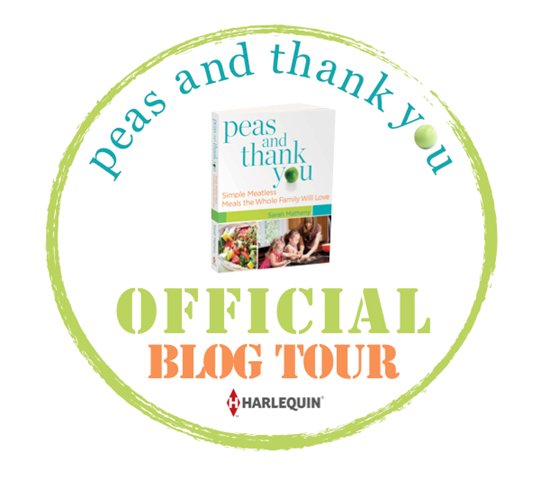 in case you haven't heard, sarah matheny (who we all lovingly refer to as mama pea) of the popular blog peas and thank you recently came out with one of the most amazing cookbooks ever to exist.. and it is totally meatless.. and i am a meat eater. i am also not exaggerating.
Peas and Thank You: Simple Meatless Meals The Whole Family Will Love.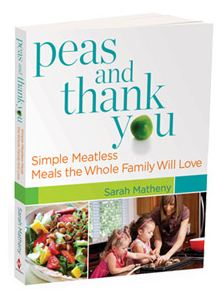 she has asked me to give my two cents about the book—however, i am long winded and have about a dollar fifty to say, so grab a snack.
when mama pea's cookbook hit the shelves a couple weeks ago my mom quickly swooped up two copies: one for herself and one for me. once i got my little hands on the book, i could not put it down! my mom couldn't either. she actually told me she had to force herself to stop reading it because she didn't want it to be over.
how many cookbooks have you read cover to cover the day you received them? my answer before this was zero and i am guessing this is your answer, too.
furthermore, how many cookbooks have you read and laughed hysterically out loud, repeatedly, only for your husband to ask, "what's so funny?" time and time again.. and for your answer to be, "THIS COOKBOOK! THAT'S WHAT!"
again, i am guessing your answer is zero. unless, of course, you have read this book.
if you have read mama pea's blog, you know the quality and caliber of her witty writing already. and if you haven't read her blog, well.. you have issues. go there now.
the thing that sets the peas and thank you book aside from other cookbooks is that mama pea is not just telling you how to make a meal—she is telling a story, straight from her heart—and backing it up with a delicious recipe.
the book is exactly what you would expect: funny, witty and full of delicious food.  don't let the term "meatless" scare you off. this book is made for all types of eaters—there is something in there for EVERYONE.
as an added bonus, the book includes gorgeous photos taken by ashley,  the very talented blogger behind the edible perspective.  who, by the way, gave a wonderful impromptu photography class before the foodbuzz festival last november.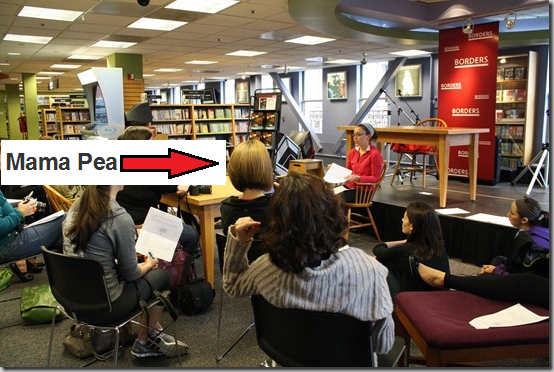 i spy mama pea with her sassy bob sitting in the front row!
speaking of the foodbuzz festival, which is where mama pea & i met, i want to take a minute to talk about mama pea on a more personal level.
first—a little background. (now is a good time to nibble on that snack i told you to grab.)
i had been reading peas and thank you since the beginning of its time (mama pea had a blog before she was mama pea.. i read that blog, too!) and i developed a strong blog land love for this meat-free mama.  not only was she hilarious and had a couple of adorable kiddos—she focused on healthy eating and getting enough PROTEIN. that is my kind of blog.
we made a connection through body for life—turns out she was a big fan of the program and you all know that i am definitely an advocate.  mama pea challenged herself to do body for life vegan-style, which is, well, a challenge! her ability to fit enough plant-based protein into her daily macros was incredibly inspirational to me. every vegan friend i had at the time was surviving off a diet that was roughly 90% carbs. when i saw how effortlessly mama pea was able to achieve a diet consisting of 40% protein, i was seriously impressed and inspired.
i started making more meatless meals, partially because i wanted them and mainly because marshall was asking for them. i used mama pea's blog as a guide to find clean-eating, protein-packed recipes that were delicious and nutritious.
when i had the chance to meet mama pea in person last november, i was ridiculously excited. to my surprise, she was equally as excited to meet me. we had a nice walk through the dodgy streets of san francisco and, because she is three feet taller than me, i used her as my bodyguard.  we were able to have a nice, long talk about life. the fact that she is exactly the same in person as she comes across as on her blog is worth mentioning. she's as funny, genuine, dedicated and compassionate as you'd expect.
mama pea was really there for me and my mom when momma b had her stroke. i knew she had so much going on in her own life—writing her blog, working on the cookbook, raising two kiddos, being a fantastic wife and handling a feisty pea kitty—yet she still took the time to write long, caring and compassionate emails to me and my mom. that means so much to me. she never is too busy to care.
this shines through in each and every blog post. if you have ever commented on her blog, you will notice that she takes the time to reply to almost every comment! i have zero kids to raise and am definitely not busy writing a book, and i don't manage to find the time to reply to hardly any comments. i am fairly certain she is magic.
okay, enough sap. let's talk about the food!  mama pea's recipes are fantastic. all vegan and all delicious! i have been making recipes from her blog long before this book ever graced the presence of my kitchen.
for example..
fruit pizza. (with my vegan friend, nick, giving the seal of approval)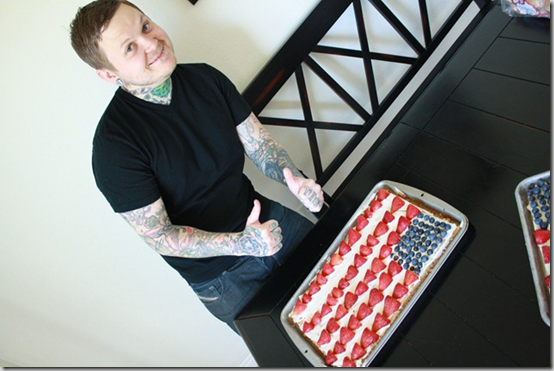 marble cupcakes with chocolate frosting and mango cupcakes with coconut frosting.
homemade cinnamon toast crunch.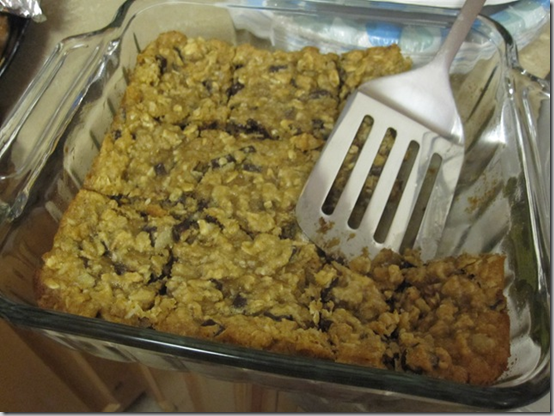 carrot cake with "cream cheese" frosting.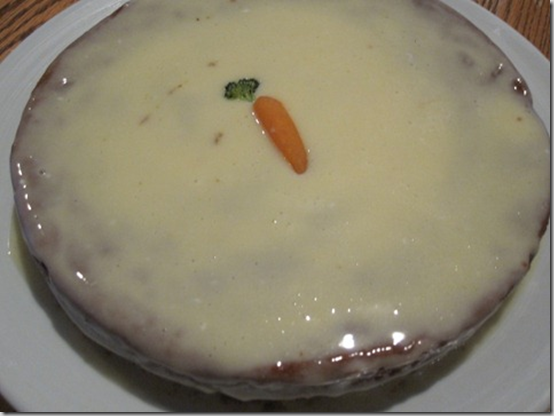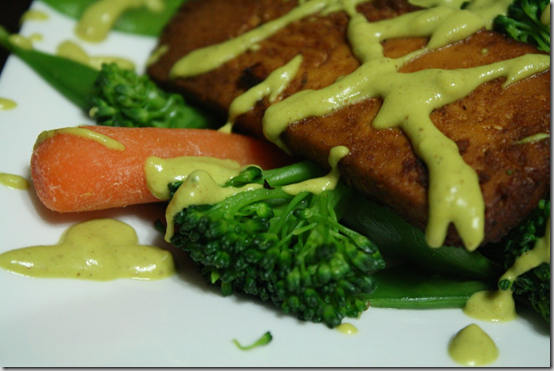 and where do you think i learned to use hummus as pasta sauce? yep. mama pea.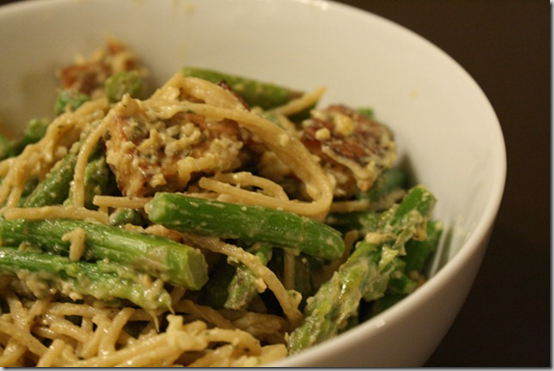 i have also made a few recipes from the book and have had huuuge success. every last one is delicious. (as if i expected any less…)
la hacienda de peas tortillas.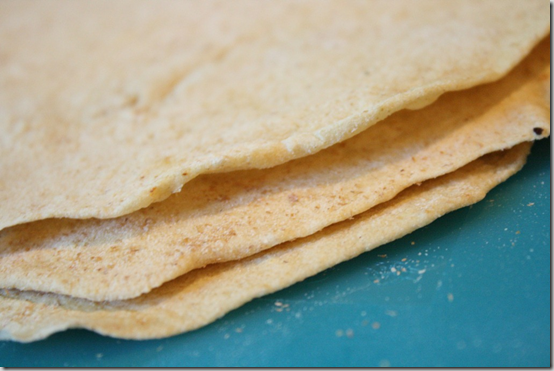 beg-worthy banana bread. (i ate the whole loaf by myself in three days, folks.)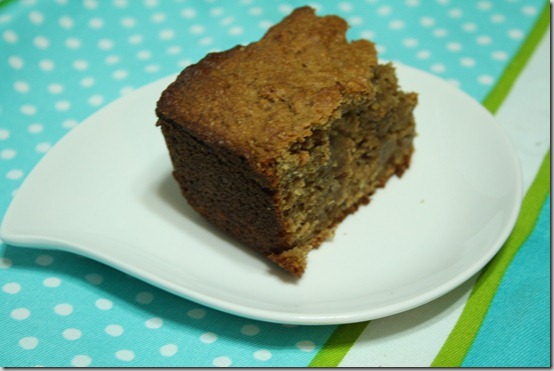 homestyle chocolate chip cookies with sea salt.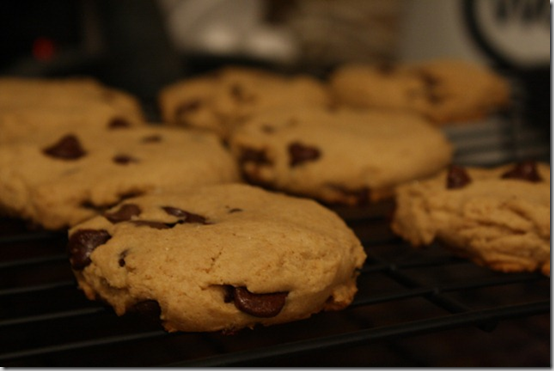 and, right this very second, as i am typing this, i am eating mama thai's cashew pineapple stir fry.
i added the cashews after the photo-doh! but marshall and i have both gone back for seconds. serves four my eye!

have i convinced you to buy her book yet? no? maybe this amazon review i wrote will sum it up and reel you in…
5.0 out of 5 stars

Hilarious & Helpful – Even for Omnivores

This book is a goldmine! Whether you need a recipe or a laugh, Sarah Matheny (Mama Pea) has you covered.

Each and every recipe has a story behind it, which is such a refreshing change from a typical cookbook. The recipes are easy to follow and the ingredients are recognizable. For any ingredient you may wonder about, there is a whole section at the beginning listing pages of ingredients that you may not be familiar with. Mama Pea does a great job of explaining what each and every ingredient is and what it is used for. The recipes themselves are all photographed beautifully, which adds appeal to the book. Who wants to read a cookbook without pictures, right?

I love that the majority of the recipes make four servings–the perfect amount for my husband and I to eat with a little leftover for the next day. Oh, by the way, my husband and I are not vegan. We aren't even vegetarian! But this meatless book of meals is right up our alley. You don't have to be vegetarian to enjoy a meatless recipe. In fact, just yesterday I made the tortillas from the book and used them in my traditional meat-based taco dinner. The dessert section of the book could basically stand on its own. There is a broad array of desserts–ranging from the healthier "Anytime Cookies" to the more indulgent (and infamous) "Dough Balls". Still, indulgent or not, each and every recipe is written using organic and/or natural ingredients. I can confidently say that every recipe in this book is one that I would feel comfortable making, eating myself and serving to others.

The fact that Mama Pea is hilarious just adds to the fun. Even if you aren't looking to whip up a delicious dish, sitting down and reading the book strictly for the comedy content is reason enough to purchase it. She'll make you laugh, she'll make you cry, she'll make you want to get in the kitchen and whip up something right away!
and that, my friends, is what i really think.
as a part of this fun blog book tour, you have a chance to win a FREE AUTOGRAPHED COPY of peas and thank you! yes, that's right, mama pea herself has touched the book that you have the chance to win. it's kind of a big deal, folks. remember the time justin timberlake's french toast sold for $1,025? yeah.. this is bigger than that.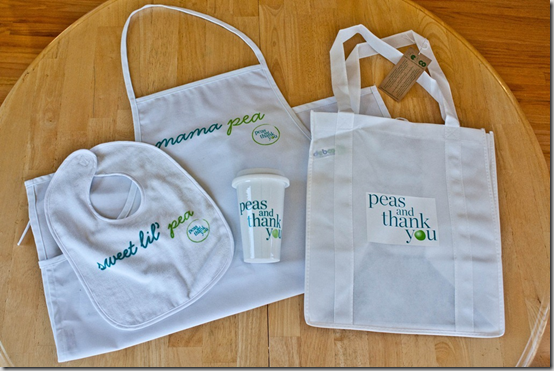 in addition to the autographed copy of peas and thank you, the winner will also receive a "pea pack"—this includes an apron, a bib, an 11 oz mug with a lid and a tote bag.. all rocking the peas and thank you logo.
to enter:
leave a comment below telling me about your favorite meat free dish(desserts totally count!)
giveaway entries may be submitted until sunday, august 14th @ 11:59 PM MST.
i will randomly select a winner and announce it on monday, the 15th.
and if you can't wait to get your hands on this book, you can go here to buy it OR snag it from your local book store. pssst—there are five free sample reciPEAS available for download here!
can't wait to hear your entries!
xo. janetha g.