another monday down! ten zillion more to go.
i had seven, count them, SEVEN meetings today. at least in the last one this little fellow was scurrying around on the table: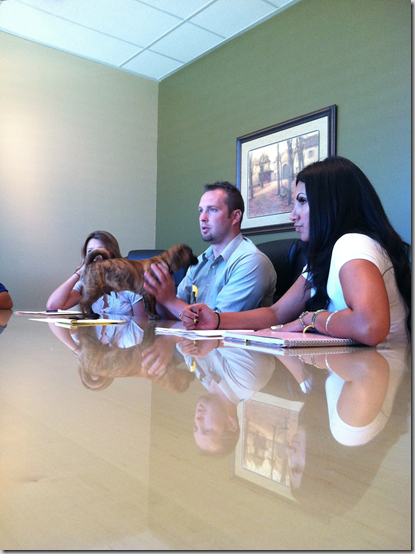 ohmygosh dexter! squeal.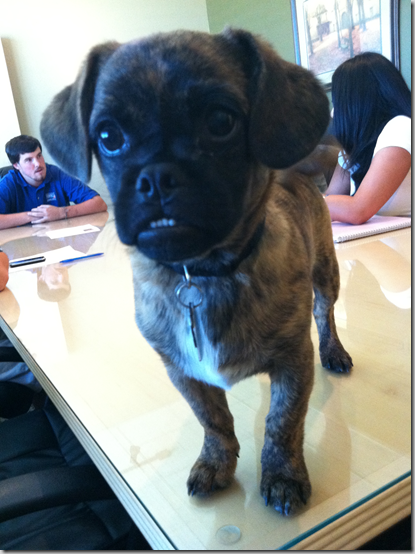 he is getting so big and rolypoly. he is sort of a chunk. and did you get a load of that underbite?! for those just tuning in, dexter is my co-worker's pup, he is half boxer/half pug/fully adorable.
after work, marshall and i rode our bikes to the gym. i did a quick biceps+triceps workout (about 40 minutes) because we had dinner plans.

here's how it went down:
no warmup since i rode my bike there (1.5 miles in the hot, hot sun).
i did three sets of 12 reps of each move (12 each arm for the single arm ones) i did the first six moves consecutive with a short rest between sets and i superset the last four moves:
then i rode my bike home! my arms are all sorts of noodley.
…only to find out i rushed for nothing, because our dinner plans were nixed. it is shane's birthday today (happy birthday shane!) he was the best man at our wedding. anyway, he was going to do a birthday dinner, but opted for a birthday movie instead.
i am lame and don't do late movies on monday nights, so marshall went solo. however, we did have time to whip up a quick and tasty dinner to eat together before he left.

i went to the grocery store for, like, 2 hours yesterday. not exaggerating. i went to the new harmons in farmington and i may as well have died and went to heaven.. yes, it's that amazing.
i will save the details of my new favorite place for another day, but i had to tell you i went there so i could explain my post title.. and these buns:
it was late sunday evening and these were the only whole wheat buns left at the bakery. sure, they are "made for brats" (THANK YOU for specifying what i am supposed to use these for, harmons!) and yes, they are rectangle.. but we break the rules in my house.
how do we get around a rectangle hamburger bun?
make rectangle burgers, of course!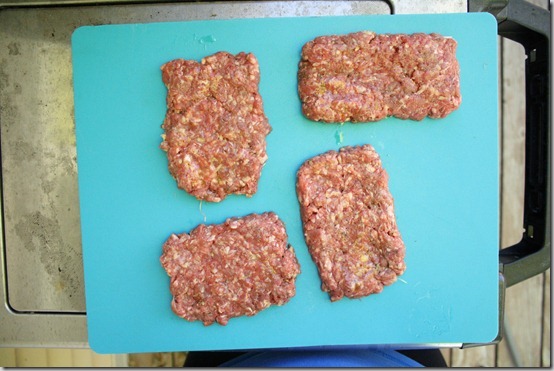 for the burgers, i combined a pound of 93% lean, organic, grass-fed ground beef with a tablespoon of [jarred] minced garlic and about a teaspoon of trader joe's 21 seasoning salute [best spice ever].  i separated the meat into four balls, then marshall lovingly shaped them into rectangles and threw them on the grill. he's a keeper, folks.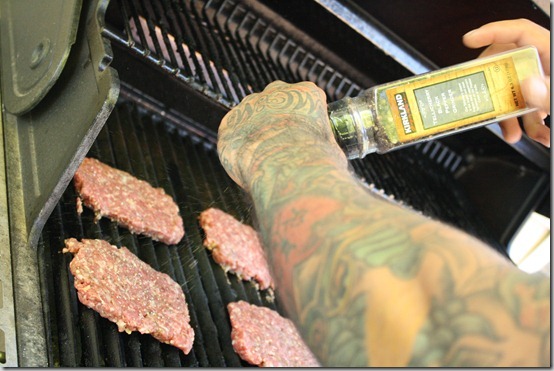 marshall also sliced an onion from the farmers market and threw it on the grill.
since we have a never-ending supply of feta, we topped the rectangle burgers with euphrates feta.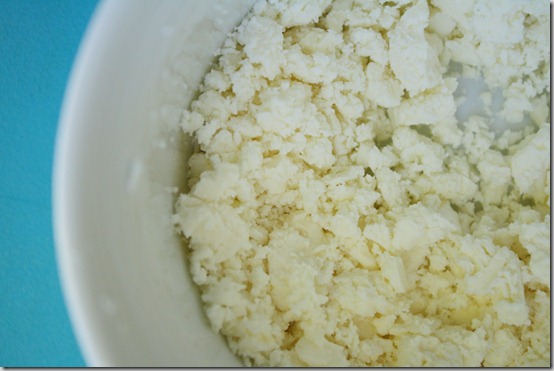 i prepped the other toppings—heirloom tomato (also from the market) and baby spinach.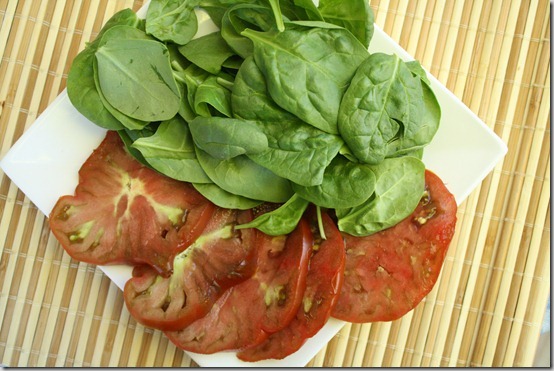 random photos to break up all this burger talk!
okay.. back to the grill.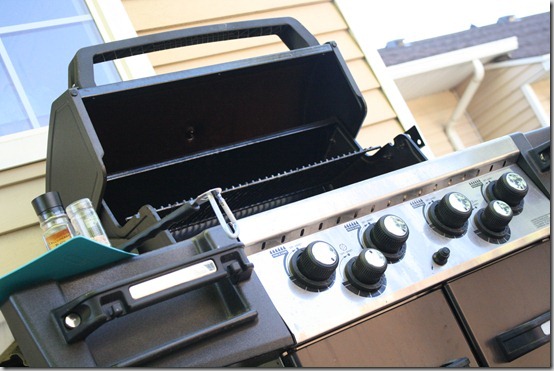 once the burgers were done and the rectangle brat burger buns were toasted, it was time to assemble. i layered my bun with mustard + ketchup.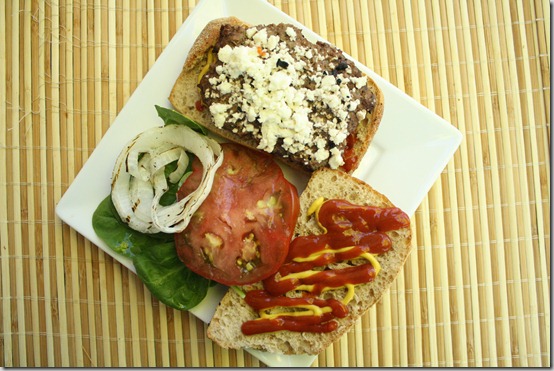 stacked.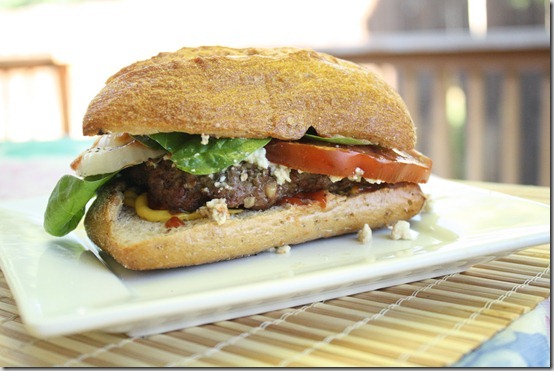 marshall and i both "mmmm-ed" while eating these burgers. marshall even had two! penny & randy split the fourth. lucky dogs. marshall is a pushover.

they were delicious! the grilled onions and feta really set these apart from standard burgers, and heirloom tomato trumps all other tomatoes any day of the week.
an added bonus is this dinner was made and eaten in 25 minutes—start to finish. love that.
**************************************
in other news, i do have two announcements.
number one: edible arrangements pledge of health & happiness.
when ever a special occasion is coming up, i tell marshall to get me an edible arrangement—NOT flowers. why would i want flowers? to look at them until they die? no, i want fruit, that i can look at, admire how cute it is in those flower-shaped pieces, and then eat.
so, when edible arrangements contacted me about their campaign for health & happiness, i hopped right on board.
this week (august 7-13), edible arrangements is challenging everyone to take a pledge of health and happiness to encourage healthy eating and promote happiness.
from edible arrangements:
"The idea behind the Pledge of Health and Happiness is  basically that most people believe maintaining a healthy lifestyle is an important factor is a person's overall happiness. Since we believe our fruit bouquets bring people happiness and can be a healthful choice, we're advocating the USDA's new food icon, Myplate (which replaced the food pyramid) which serves as a quick and visual reminder to make a healthy meal and snacking choices. The plate demonstrates that one half of a person's daily food intake should consist of fresh fruit and vegetables, a challenging percentage for busy Americans to stick to on a daily basis.

During our pledge week (August 7th-13th) we're asking Americans to visit our Facebook pledge page and take the pledge to live this happy and healthy life. Each person will receive a voucher for a free Daisy pop from us (pineapple daisy shaped pop with a melon ball center ). We'd love for you to pledge on our Facebook page this week!"
my pledge of health & happiness:
this week…
• i pledge to eat a daily serving of fresh fruits and vegetables
• i pledge to make right meal and snacking choices such as incorporating daily fresh fruits and vegetables into my daily diet
• i pledge to eat at least one half plate of fresh fruit and vegetables per day for the rest of the summer
to be honest, there are some days where i don't eat a SINGLE vegetable. i usually do eat some fruit each morning.. but veggies could use some work.  i think this pledge is going to help me be mindful of my vegetable intake and make sure i am consistent.
hop on over to the edible arrangements facebook page to make the pledge yourself and receive a free daisy pop!
number two: the warrior crunch granola giveaway winner.
*drumroll*

congrats, haley n! please email me your mailing address and the folks at nuts about granola will get your bag of warrior crunch out to you right away.
remember, all proceeds that come from the purchase of warrior crunch granola between now an october 31st go straight to susan! bags are only six bucks—you cannot beat that. click here to buy! also, they are pre-selling bags that can be picked up at the healthy living summit, so if you plan to attend, get on that!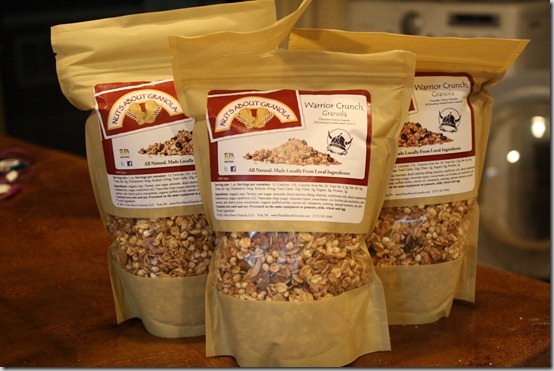 i bought three bags and they came today! this granola is delicious!!
that's all for now. check ya later.
Qs~
1. describe your ultimate burger—from the type of bun to the kind of burger to the toppings—don't forget the condiments!
2. on average, how many servings of fruits+veggies do you eat daily?
xo. janetha g.