bloggers.
bloggers are good people.
no, scratch that, bloggers are great people!
i consider several of my fellow bloggers my very best friends.
sure, we may live miles and miles and miles apart (okay, not all of us live too far apart)—but regardless of the distance, i still feel so close to many wonderful bloggers.
one of the perks to having long distance best friends is there is always fun mail to send and receive.  i usually do not and will not blog about the mail i receive because i feel like it comes off as braggy—like, "oh! look what so-and-so sent me! lucky meee!" you know? so i just write a thank you card (okay, most of the time i write a thank you card.. please ignore the fact that our wedding thank you cards never went out..) and enjoy my special delivery.
but yesterday was extra special and i decided it couldn't go un-blogged.
i came home after a super rough day. comcast was already wearing on my nerves. there were two packages waiting for me. goody!
i knew who the first one was from right away. i can spot danica's handwriting from a mile away. she has been sending random, fun mail to me for over two years now. (hey, D, i owe you a package or two!)
i opened it up to find the coolest lunch box EVER—sorry jessica, emily and brandi, the lunch boxes you gave me for my birthday are amazing and i use them regularly.. but this one puts them all to shame: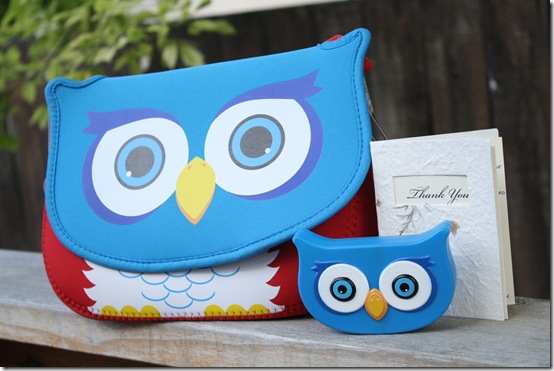 the lunch box, which danica and her husband (jay) cleverly named "hootie", even came with a matching ice pack! if you know my love for owls AND mini things, you can surely imagine the squeals coming from my mouth. penny and randy wondered what the hell was going on.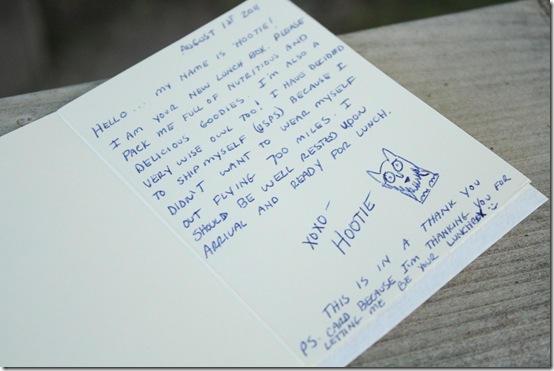 i saw that a thank you card came with hootie. this was puzzling, since i technically owe THEM a thank you card—well, TWO thank you cards.. one for my wedding gift and one for my birthday gift (i fail at life).. so i wondered what they could possibly be thanking me for.  the very last line of the card clarified: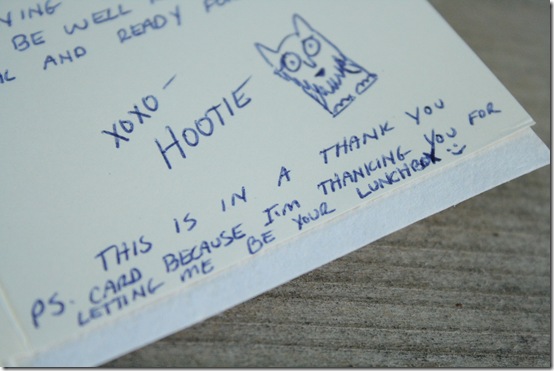 OH! you are certainly welcome, hootie, you can be my lunch box any old day!
so—that is the "they'll make you laugh" part of the title. i definitely laughed so hard. thank you, danica and jay! and hootie!
package #2 is what made me cry.
it was from spabettie and i knew she was mailing me some of her awesome salt scrub that she auctioned off in the great fundraising act (which smells phenomenal, by the way!!)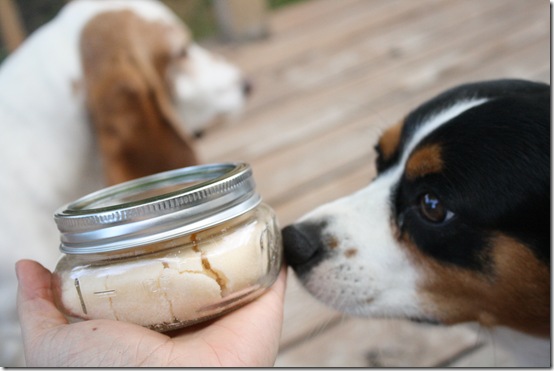 but i had no idea that the package would include a little something more…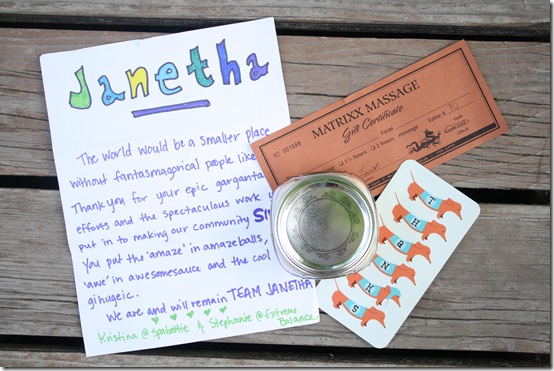 kristina and stephanie got together, secretly asked marshall what spa was good here in salt lake city, purchased a gift certificate for a massage from said spa, apparently had it sent to one of them and then mailed it to me!
WHAT?! that brought tears to my eyes! SO DANG THOUGHTFUL! they were thanking me for putting together TGFA—but really, i should be thanking all of you. i am floored by their generosity, especially since they both had already donated so generously to the auction and fundraiser!
also, they had this hilarious note, which made me laugh while i was crying: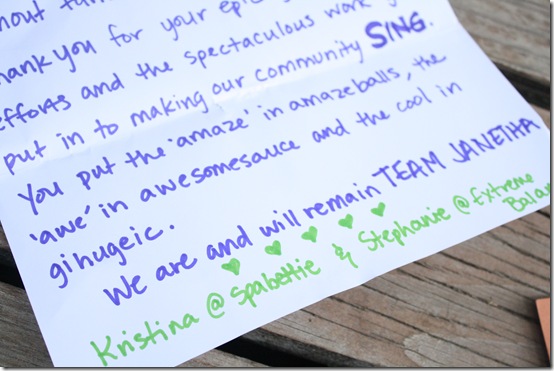 it's even more funny because i despise the words "amazeballs" and "awesomesauce"—although "gihugeic" is something i could latch onto!
that's all i really have to say right now.
a little friday afternoon loving from me to all my friends in blog land.
thank you a million times over, your friendship means the world to me!!
i may not know many of you in "real life", but you are my real friends.. for life.
now can we just purchase a tropical island and move there already?!
Qs~
1. what is the last thing that made you cry happy tears?
2. what is the last fun piece of mail you received? (and no bills are not fun, but magazines are. and i know i owe you some mail, mcintosh!)
bonus Q: how many blog friends have you met in person?
xo. janetha g.
p.s. i can't wait to expand my bloggers-i-have-met-in-person database in two weeks at the healthy living summit!  i also hope to meet some west coast blog friends in LA and san diego in october and november (respectively).. i will be around.
p.s.s. you have a few more days to enter to win some warrior crunch granola!